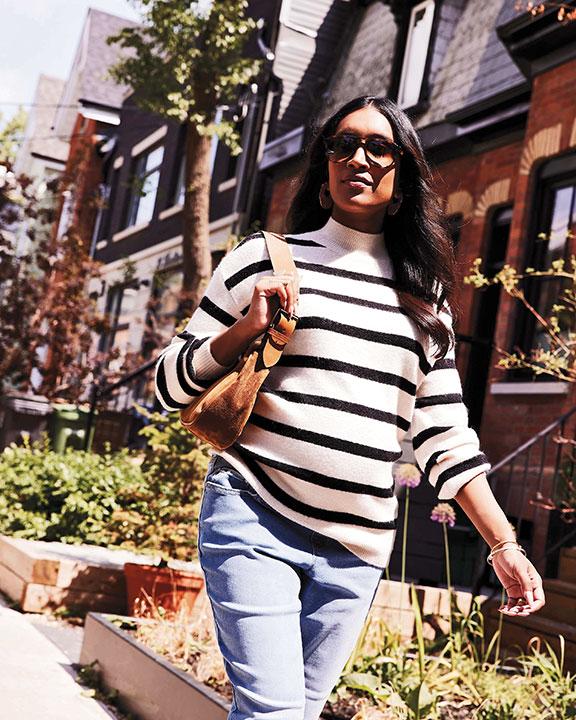 Style: Thyme & RW & Co Maternity Wear
Recently relaunched THYME MATERNITY UNDER RW&CO. brand offers a comeback collection that includes stylish, versatile, and functional pieces for people to feel confident and comfortable in during their pregnancy, post-pregnancy and beyond. Thyme Maternity under the RW&CO. brand offers fashions that suit growing baby bumps and styles for expectant moms. Style, versatility, and functionality are all part of the comeback collection.
FEEL EMPOWERED AT EVERY STAGE.
Available in an inclusive size range (up to 40DD for nursing bras). Covetable items include clip-in nursing bras, side zipper extensions and modesty panels for breastfeeding. Apparel comprises of stretchy, soft, sustainable fabrics, assuring maximum comfort for a changing silhouette. To complete the offering, RW&CO. offers expectant shoppers the opportunity to style Thyme Maternity with RW&CO. classics like coats, blazers, and accessories. With a similar price range to RW&CO., Thyme Maternity basics start at $35.90. Loungewear, sweaters, pants, jeans, and dresses are priced between $49.90-$99.90, while outerwear begins at $169.90.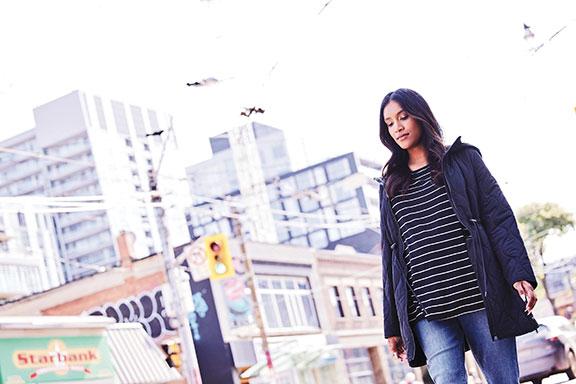 1 | Striped Long Sleeve Crew-Neck Nursing Tunic $59.90, Straight Leg Jeans – 28", $99.90 Quilted Transition Parka $169.90.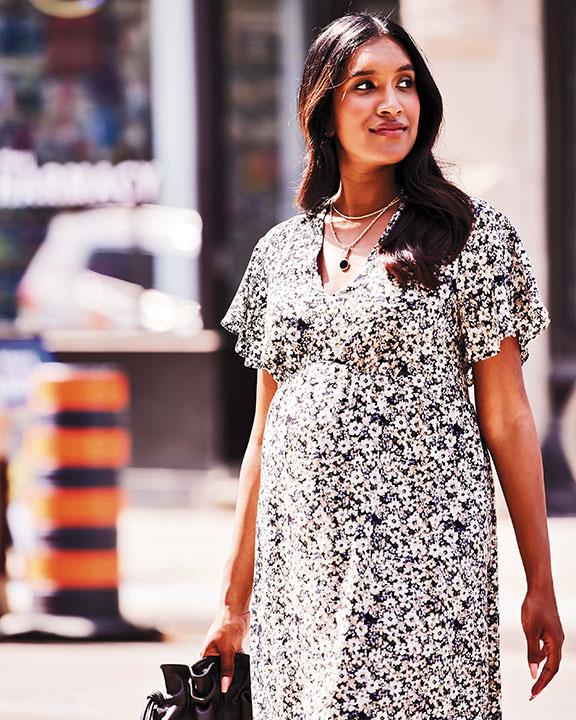 2 | Flowy Crepe V-Neck Short Sleeve Dress – $99.90.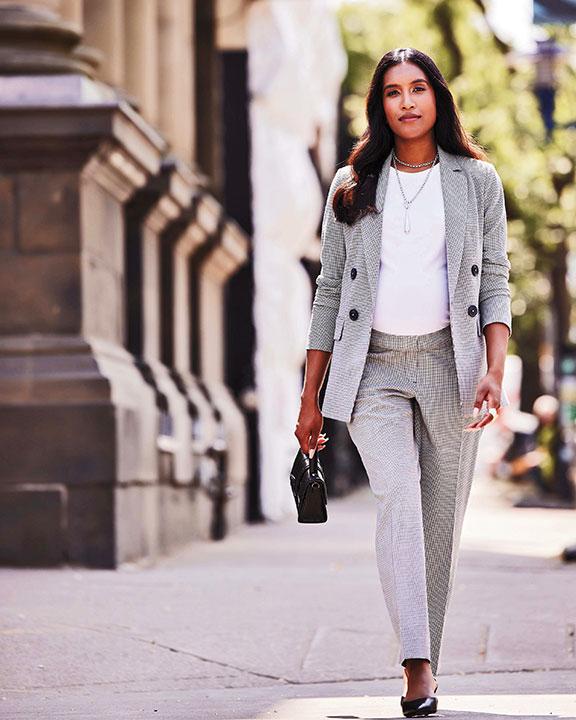 3 | Mini Houndstooth Slim Ankle Pant $99.90, Mini Houndstooth Faux Double-Breasted Long Blazer $189.90 & Solid Organic Cotton Crew-Neck T-Shirt $35.90.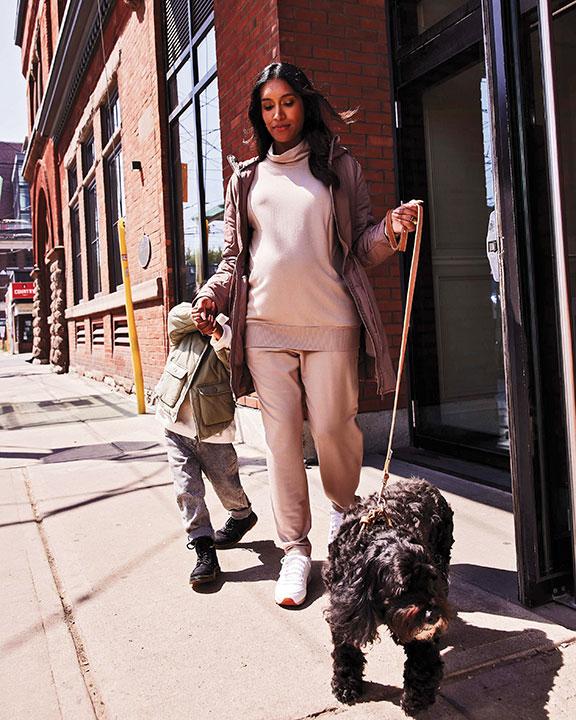 4 | Quilted Transition Parka $169.90, French Terry High-Neck Nursing Sweatshirt $79.90 & French Terry Ankle Jogger Pant $69.90.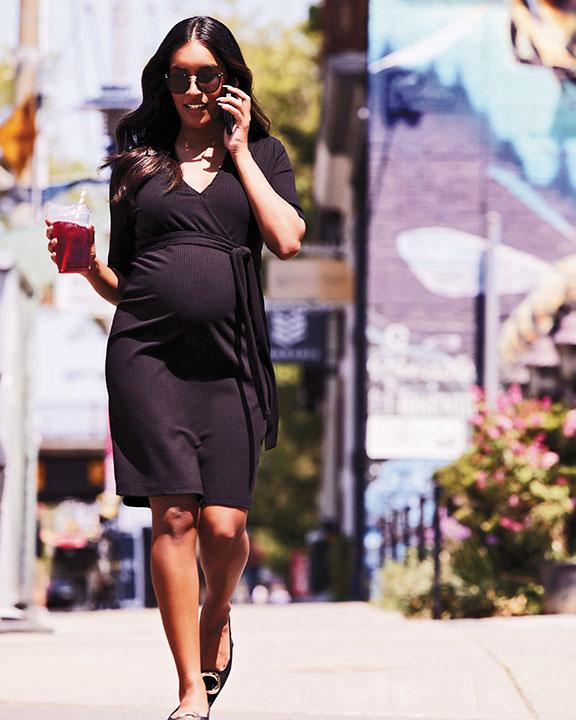 5 | Mock-Neck Sleeveless Bodycon Dress with Slit – $89.90.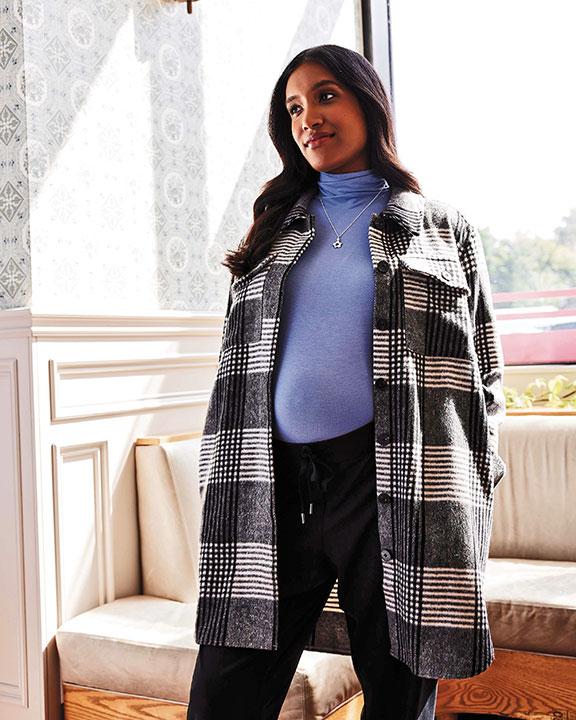 6 | Long Sleeve Mock-Neck T-Shirt $39.90, 4-Way Stretch Ankle Jogger Pant $89.90.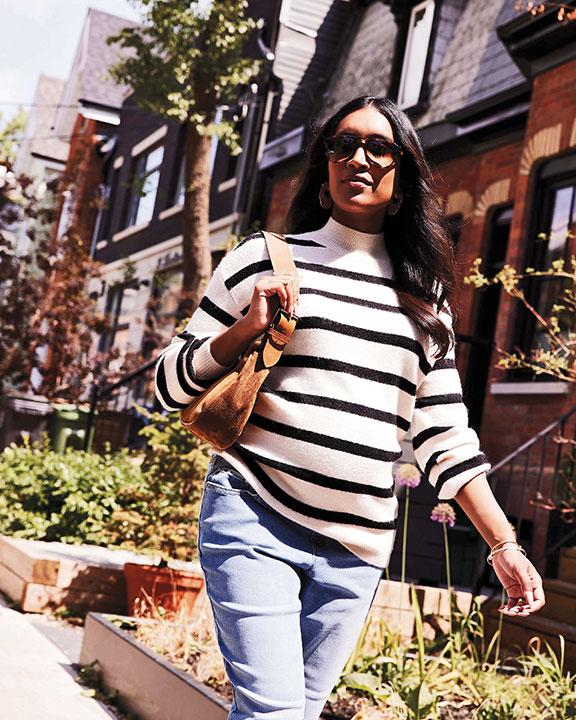 7 | Striped Spongy Mock-Neck Sweater – $79.90.