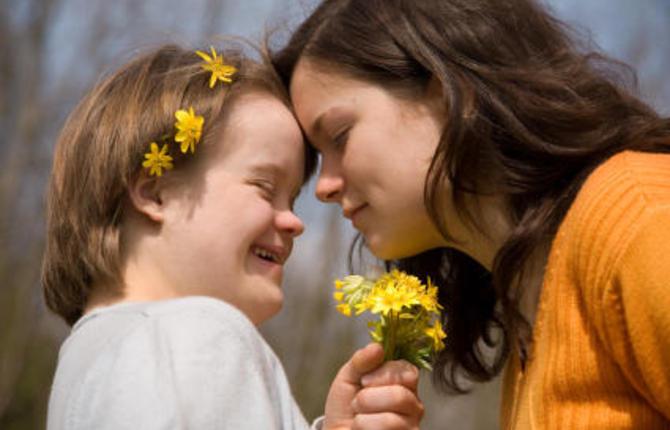 The rewards of fostering a special needs child
It was a typical day for teacher and foster mother, Lo Davis. The elementary school teacher said goodbye to her class at the sound of the bell, tided up her classroom, and reviewed her lesson plan for the next day, before leaving to pick up her two foster children and three biological children at school and daycare. When she arrived home with the kids, something extraordinary happened. Her foster child, Jana*, age 16 brought her lunch bag to the kitchen and cleaned it out for the following day's lunch. Lo was elated as she watched Jana finally accomplish a task that took her more than two years to master. "I was so proud of her!" says Lo.
Accomplishing simple tasks is a challenge for special needs children, like Jana, who are affected by Fetal Alcohol Spectrum Disorder (FASD)—an umbrella term used to describe the range of effects that can occur in an individual whose mother has consumed alcohol during pregnancy. The effects of FASD may include physical, mental, behavioural, and/or learning disabilities. Brain damage to the executive functioning area is irreversible, making it a life-long disability, for which there is no cure.
For Jana, the effects are such that her brain functions at the developmental capacity of an eight- year-old, even though she is 16 years of age. She will remain at this level for the rest of her life. As a result, Jana will always need to rely on a guardian to help her assess safety or consequences in her day-to-day life.
Lo and her husband, Lew are one of many special needs foster families at CCAS that offer a safe, loving, and stable home for children like Jana. Special needs children may require more support. CCAS offers additional financial compensation for therapeutic services for such children, as well as additional respite services for the foster parents. Lo says that she provides Jana with the same care as her other children, with lots of love, patience, understanding, and consistency. "The only difference is, we provide Jana with more one on one support than we do the other children," says Lo.
For example, Lo will supervise Jana when she goes to the movies with her friends, so that she can socially interact in a safe setting. Lo also created a task list that she posted in the bathroom and in Jana's bedroom that provides a visual reminder of daily tasks such as, how to wash up before bedtime, how to get ready for school in the morning, and how to do homework.
"We ensure that foster families like Lo's get additional training and supports to help them care for children with special needs," says Children's Service Worker Erin Sclisizzi. "Children and adults with FASD require constant supervision, structure, routine, role playing and modeling to help them function. Even the way we communicate with them needs to be different and more concrete because they have trouble understanding nuance and metaphor," Erin adds.
"The challenges of fostering special needs children are definitely more intense, but so are the rewards," says Lo. She recalls Jana's reaction when the family went to Disneyworld last year. "It was fascinating to watch Jana experience Disney because she was able to fully express her joy and excitement, something she couldn't do as a child." Growing up, Jana was severely neglected and not allowed to play, or even have toys. "She was finally able to be a kid," says Lo. "Jana has brought so much joy and happiness to our family, we wouldn't trade this experience for anything!"
CCAS is currently in need of special needs foster homes. If you are interested in learning more about the rewards of fostering, please contact our Foster Care Intake line at 416-395-0558.
* to protect the privacy of the child, we have used a pseudonym