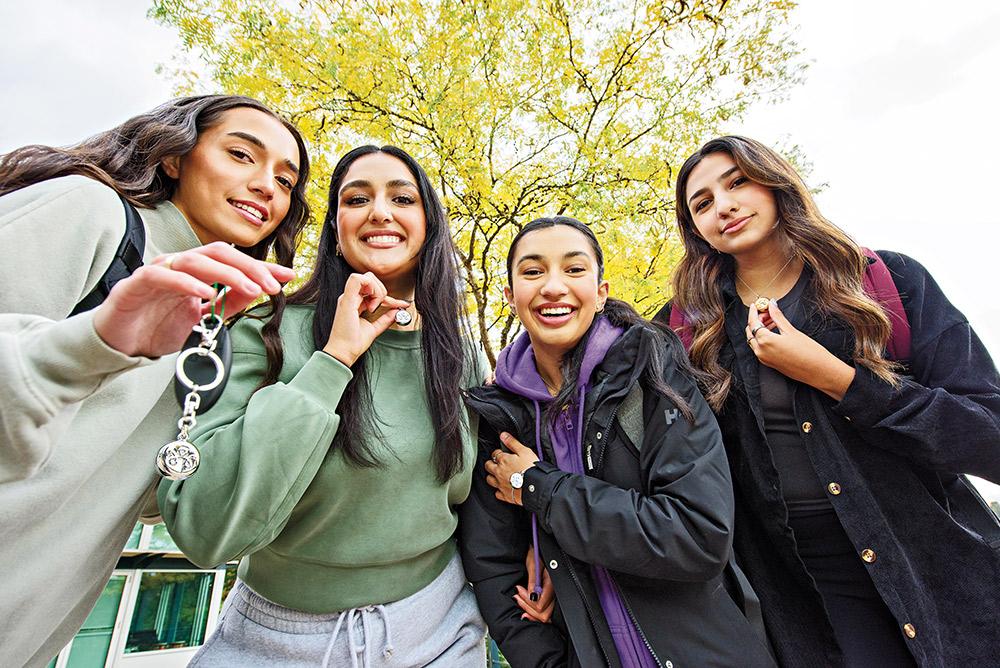 TELUS SmartWear Security
For those starting their first year at university, it can be a mix of excitement and overwhelm. It may also be their first time away from home and facing a campus environment. While students may remember to pack their laptops, books, and cell phones, they may not always be thinking about prioritizing their personal safety and security both on and off campus.
That's why TELUS SmartWear Security offers an easy-to-use solution for students to take control of their safety, a tool parents and students should consider.
"When I learned about SmartWear Security, I instantly bought it for my kids. My daughter is at college, and my son travels to school alone. As a parent, knowing they have SmartWear with them to keep them safe allows me to worry a little less." – Sam, TELUS SmartWear Security customer and mother.
TELUS SmartWear Security is a line of discreet, personal safety devices, disguised as a keychain, necklace, bracelet or fitness band. Users can send their GPS location to up to five emergency contacts or contact the TELUS monitoring team 24/7 by simply double-clicking a button. The security agents are trained to take immediate action and call for emergency services if required.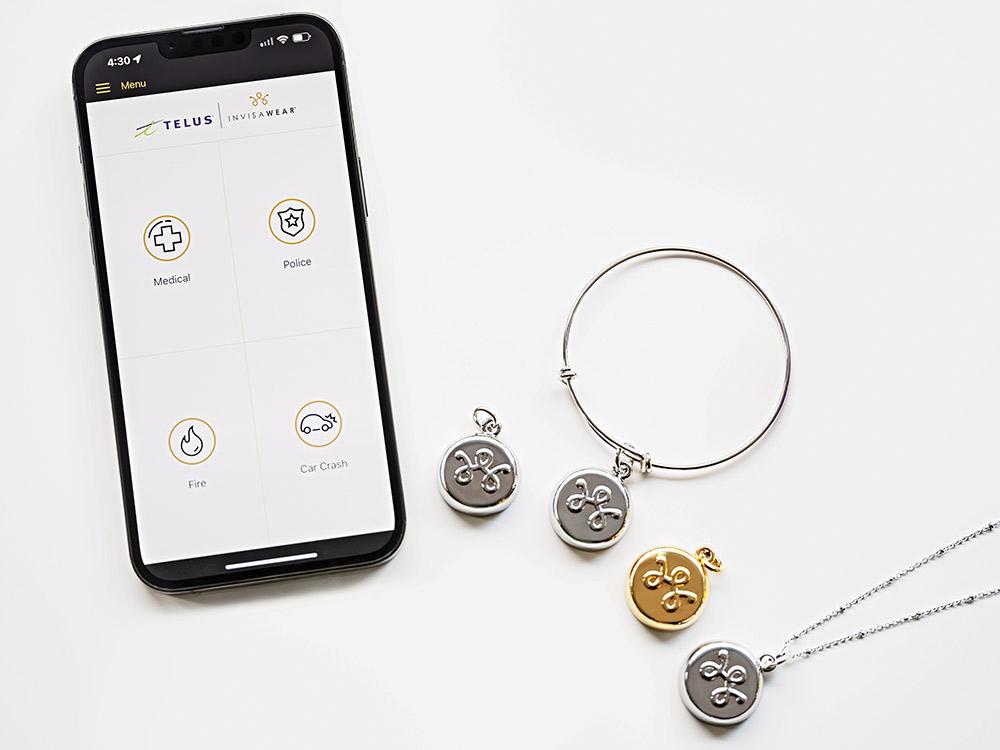 It's important to point out that the TELUS SmartWear isn't connected directly to 911 emergency services. "It's designed to provide an additional layer of protection and peace of mind," says TELUS spokesperson. "Our trained monitoring agents will try to contact users by phone or text (whichever is set in their preferences). If users cannot use their phone to call emergency services, our discreet devices provide a quick and accessible way to call for help through our trained monitoring team, who can then dispatch emergency services to the user's location."
Users can choose to share their location with emergency contacts for a maximum of four hours using the activity tracking feature of the app. If users fail to stop the tracking before the timer runs out, the security agents will notify law enforcement and emergency contacts.
In the rare case of false alerts, users can cancel any false alerts through the app with their PIN or confirm if they require assistance when contacted by the security agent, guaranteeing that essential 911 services are accessible for actual emergencies, and minimizing unintentional 911 calls.
While TELUS SmartWear Security is a helpful tool, it's important to remember that it's not a substitute for personal awareness and control. Whether studying late at the library or heading to your car after a day of classes, staying aware of your surroundings is always important. Additionally, check your university's website for tips on personal safety. Remember, taking precautions and being vigilant can go a long way in keeping yourself safe and providing your parents peace of mind.
telus.com/en/smartwear-security