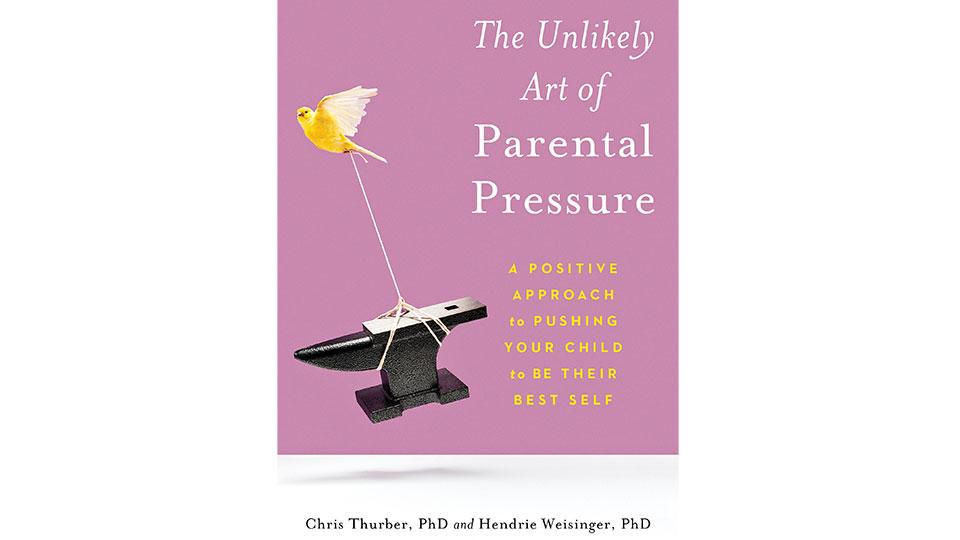 The Unlikely Art of Parental Pressure
Parents want the best for their children. That's a given, and they will move heaven and earth to help their kids navigate bumps in the road. After all, parents want their kids to lead successful and purposeful lives. But there are times when well-meaning parents can exert unhealthy pressure — the kind that affects their child's mental well-being and performance.
Before you think you need to ease off the gas, Chris Thurber, Ph.D., and Hendrie Weisinger, Ph.D., authors of the book "The Unlikely Art of Parental Pressure", say, "Pressure itself isn't bad — the issue is how pressure is applied."
The Unlikely Art of Parental Pressure is peppered with fictional stories based on real-life experiences and anchored with extensive research. With humourous touches from the authors' own parenting experiences, the book quickly transforms into a helpful guide offering step-by-step solutions. Each chapter reveals opportunities of self-discovery as parents tackle a most challenging vocation — parenting.
"Pressure is instinctive," says Thurber, "just like gravity is an unavoidable force. It reflects the love a caregiver has for a child, but I don't think anyone gets anywhere when they're told to stop pressuring their kids. Pressure is an instinctual by-product of wanting your child to be happy, healthy and, in an evolutionary sense, to survive and to prosper. We focus on how parents apply pressure, not how much."
As an example, Thurber suggests the fictional story of two fathers at their daughter's last soccer game of the season. One father reminds his daughter that how she performs will make or break her soccer career. The other father reminds his daughter that it's not just the number of goals, it's also assists that matter.
"What characterizes unhealthy pressure in this example is the framing of that child's behaviour and the desired outcomes as very high stakes and very narrow. When parents describe a do-or-die situation, that actually impairs performance rather than enhances it." By contrast, Thurber says, "Healthy pressure can demand the same high standard, but outcomes are framed as opportunities, rather than make-or-break situations. Healthy kids learn there's no single definition of success."
If there is one thing that Drs. Thurber and Weisinger want to stress, it's that there's no such thing as parenting perfectly. "After all, life is not like those television sitcoms, and not everything gets resolved at the end of those 30 minutes. Parenting is something you try to do a little bit better than you did the day before. But a lot of it goes unrecognized, underappreciated, and yes, it's full of missteps, and that is the nature of human parenting."
The Unlikely Art of Parental Pressure is a book every parent should have on their bedside table.
If you are motivated to change even a little bit, then this book is for you. It's the first step towards understanding the differences between unhealthy and healthy pressure while helping guide kids to be the best they can be.