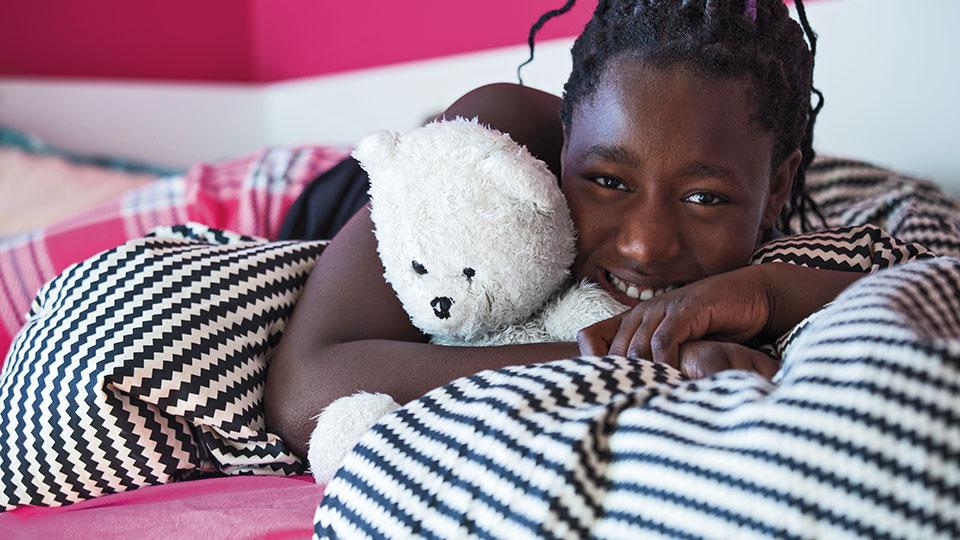 Plan International How to Unleash Your Power Within
Did you know:
• 1 in 5 girls in Canada have felt anxious about going to school because of negative comments they receive on social media"
• Only 57% of girls in Canada are satisfied with their overall appearance?*
Still not convinced that girls are experiencing self-esteem and body confidence issues?
Let's flashback to your own experience. Do you remember how tough it was to navigate middle school? Friends, schoolwork, relationships, social events – and puberty – all at the same time. Now, imagine that experience with the invasion of social media and a year of isolation thrown into the mix.
Did you know that 52% of women wished information on building self-esteem was more readily available?
That's why Plan International Canada has teamed up with Women and Gender Equality Canada (WAGE) and Unilever Canada on The Power Within, a three-year project that will provide 1.5 million youth with the tools needed to build self-esteem and body confidence. The project includes virtual workshops run by Plan International Canada as well as free interactive resources that are academically validated and created specifically for educators and parents to help educate their children, peers or students.
"At Plan International Canada, it is our mission to ensure youth, especially girls, have access to education that will build their confidence and propel them into future leadership roles," said Lindsay Glassco, President and CEO, Plan International Canada. "When girls opt-out of opportunities due to a lack of self-esteem, society misses out on a generation of leaders, which is an outcome we can't afford."
Gary Wade, CEO, Unilever Canada, couldn't agree more. "Our evidence from the Dove Self-Esteem Project shows 7 in 10 girls opt out of important life activities when they have low body-confidence, so it is critical that we work with Plan International Canada and WAGE to address low self-esteem in our youth to help them unleash their full potential. Our partnership will allow us to further contextualize and scale education materials and workshops to youth across Canada."
As part of The Power Within project, Plan International Canada created an online community to give youth across Canada a safe place to gather, discuss issues related to self-esteem and body positivity and share resources. Youth ages 10-17 are encouraged to join the conversation by registering online at plancanada.ca/powerwithin.
The Power Within resources provide insights from psychology, health, and education, offering a comprehensive, engaging, and results-oriented learning experience. Resources include The Confident Me Guide, a series of one-hour sessions to provide educators with tools to facilitate youth workshops focusing on appearance, media messages, etc., to Uniquely Me, a guide to assist parents in navigating conversations around judgement and bullying.
"Now is the time for parents and educators to come together and ensure youth are equipped with the skills, knowledge and resiliency they need to lead the way for our future generations," points out Glassco.
Download the free resources at plancanada.ca/powerwithin/self-esteem-activities to help ensure the future is full of confident, fearless leaders.