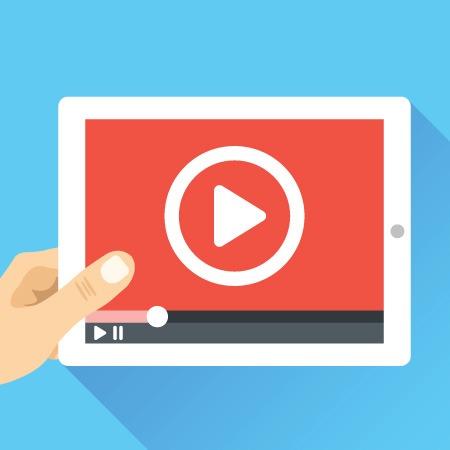 What parents need to know about streaming video
By Melissa Henson
The temptation for parents of young children to make the switch from terrestrial broadcast and cable television to streaming video is powerful. I know. I've been there.
Frustrated by the non-stop efforts to market junk food, video games, cheap toys and movies that offer nothing beyond fart-jokes to my child – to say nothing of the lack of control over programming choices — I decided one day to pick up a Roku device and add a Netflix subscription because they seemed to offer the promise of more control and fewer ads.
But we soon realized that whatever the perks of streaming video on demand; it had its down-sides, too.
True, we could have a much more customized, and commercial-free viewing experience. But browsing through the menu for a program I was comfortable letting my child watch was also often fraught with apprehension. What titles and imagery might I have to scroll past in order to find something suitable? I still remember my annoyance the time I found the "Thomas the Tank Engine" movie I was looking for next to a program called "The Day My Butt Went Psycho." You can guess which one seemed immediately more appealing to a boy of five or six. And though I was not concerned that my child would want to watch any of the adult titles that appeared on the menu screen, I was very much concerned about some of the dark and gruesome or sexually suggestive cover art he might be exposed to while in search of his favourite cartoon.
I spent hours one afternoon searching for a way to eliminate categories of content that I knew would never be allowed in my home, and got nowhere by searching the Netflix site. Finally, in a user forum somewhere on the Web I found a suggestion that you could do it by filling-in a long and tedious viewer preferences survey.
All the while I kept thinking… It shouldn't be this hard.
I've had enough casual conversations with other parents to know I'm not alone in this. More and more families are making the switch to SVOD services for the same reasons I did. And I have no doubt, many are experiencing the same frustrations.
Families are often early adopters of new technologies, but it is increasingly apparent that while many of these media companies are eager to take money from those families, they aren't willing to exert even a minimum of effort to help parents protect young eyes and ears from explicit adult content.
The Parents Television Council (PTC) recently undertook an analysis of the most popular streaming devices and services on the market, and found that families with young children are not well served in the current SVOD environment.
The PTC found that parental controls are often either lax, or non-existent; that there is no consistency in the application or visibility of age-based content ratings; that there is a lack of general-audience (G or PG) programming suitable for families; and that none of the SVOD services offer families plans that would allow them to block all explicit titles at all times and across all devices for a discounted rate.
For example, on Netflix, 65 per cent of original/exclusive TV programming is rated TV-MA, while 1 per cent is rated G, and 8 per cent rated PG. Surely, this isn't serving families.
Here, as in so many other areas, the burden – both in terms of effort and financially – falls on parents who want to protect their children, rather than on those who want to seek out more explicit fare.
So, what's a family to do? 
If you are thinking of making the jump from cable to streaming video, it pays to do your homework.
Things to consider:
Will your child only be watching under your direct supervision?
If so, a Google Chromecast and either a Hulu or Netflix subscription might be your best bet. With a Chromecast, the only content the child is able to see is whatever video the parent "casts" onto the television from their smart phone. The Chromecast is most limited in terms of functionality, but that limited functionality gives parents a high degree of control over content.
Will you be using your OTT device to stream music and podcasts, as well as video?
If so, an Apple TV device might make the most sense for your family. In addition to offering added layers of parental control above those offered by the streaming services themselves, the Apple TV also gives parents the option of limiting explicit content in music and podcasts.
Do you have an existing Amazon Prime Account? 
The Chromecast and Apple TV do not work with Amazon Prime Video. You will need either a FireTV or Roku for playback. Of those, only the FireTV offers additional parental controls for streaming video.
Will your older child be watching unsupervised? 
Apple TV requires a PIN to launch several apps when the parental controls are turned-on, including Hulu – limiting the possibility that your child would be able to browse adult content out of your view.
We are in a period of revolutionary change in the way people consume entertainment, and the media environment is changing at a rapid pace. As technology continues to evolve, the challenges for families can start to feel overwhelming. In addition to taking appropriate measures in our own homes to protect our children from harmful media content; we should also be reminding content providers that we can and will also vote with our wallets.

Melissa Henson is the program director of the Parents Television Council, a nonpartisan education organization advocating responsible entertainment. (www.parentstv.org)