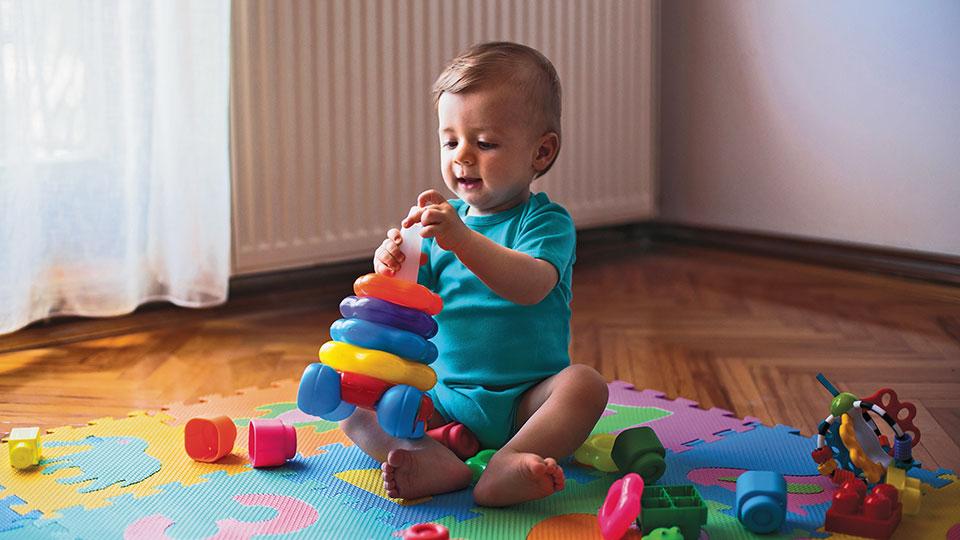 Low Tech Simple Toys
As the digital world continues to evolve, there is no shortage of cool gadgets for kids and parents to choose from. Tech kids learning apps and devices have become the norm in homes, classrooms and any child focused facility or business.
With all the smart gadgets for kids on the market, it can be challenging for parents to find the right type of toy that will not only entertain their child but also promote cognitive development and growth. Providing your child with low tech simple toys has many short- and long-term benefits whereas high tech screen devices can hinder your child's development. Low tech toys offer active play while high tech cool gadgets for kids offer a passive entertainment. If you're looking for low-tech child development toys for your child, you have many options.
First Year
During their first year, babies grow quickly, so human interactions and play are essential to their development. Pediatricians do not recommend exposing babies under two years to screens because the digital devices have no benefits to your child's growth and development. Babies learn best through hands-on exploration. When shopping for child development toys for your baby, skwish rattles, grabby bump balls, bouncer chairs and mobiles are great gadgets for kids during the first few months.
As your baby gets older, large soft blocks, activity mats and play gyms, multi-stage activity centres, sound machines and noise makers are great low-tech options.
Toddlers and Preschool
At this age, kids learn best by playing with low-tech, child development toys that encourage fine and gross motor skills development. Low tech, smart gadgets for kids also help your child develop cognitive and social skills like logical thinking, problem-solving, creativity, empathy, socialization, and increased attention span. Children under five years should only use high tech screen devices for one hour or less per day.
Some of the best low tech simple toys for toddlers and preschool aged children are picture books, building blocks, little people play sets, colouring books, memory games, puzzles and puzzle blocks, magnetic writers, rocking toys, doll sets, toy trucks, cars, trains, construction vehicles.
Other cool gadgets for kids under five include musical instrument sets, play kitchen, shopping carts or work bench sets, toy wooden trains or wooden car race sets, stackable blocks, geometric puzzles, shape sorters, kinetic sand with tools, toddler size climber mini gyms, rocking toys and ride-on toys like miniature scooters or tricycles.
School Age
Once your child is in school, they continue to learn and grow through play. Some of the most popular school age-appropriate smart gadgets for kids include craft kits, 3D puzzles, books, STEM kits, building or magnetic blocks, outdoor play structures, board games and sports equipment.
In a rapidly changing and digitally dominated world, choosing low tech simple toys over computerized tech kids learning devices with screens is still the best option when choosing toys for your kids. Child development toys not only provide hours of fun, they are essential for child's growth and development.