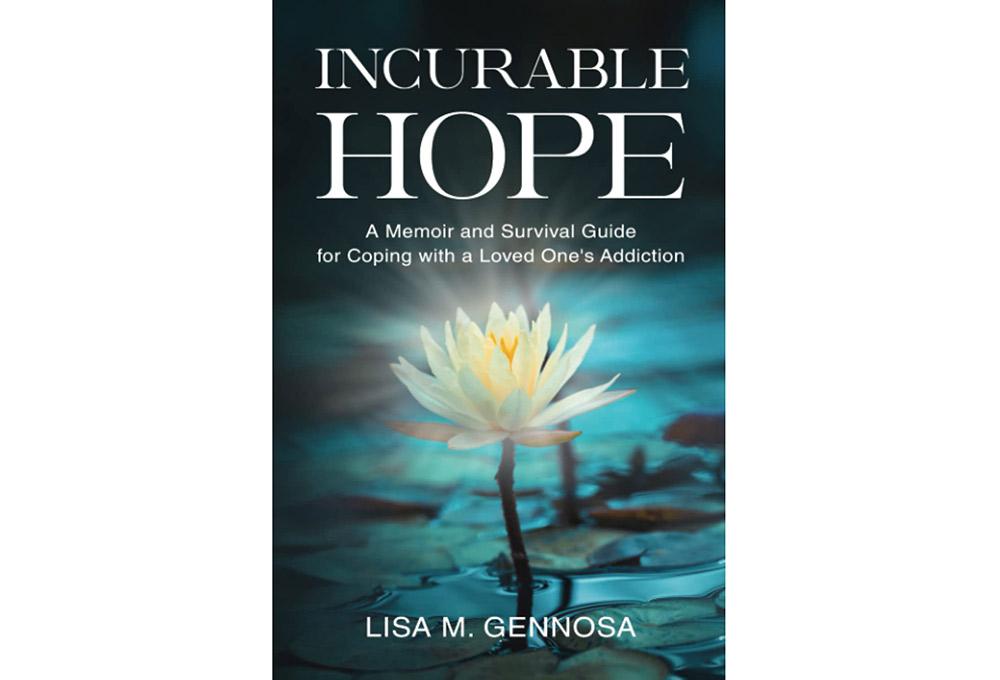 Incurable hope – A Memoir and Survival Guide for Coping with a Loved One's Addiction Is a Powerful Story About a Mother's Experiences with Alcohol Addiction
Parents of a child with an addiction go through a very painful journey that is almost impossible to understand by those who have never experienced the trauma firsthand. With no playbook to help parents navigate through the world of addiction, it's easy to feel overwhelmed and isolated.
Author Lisa Gennosa is all too familiar with the anguish and struggles that come from helping a child battle addiction and dealing with a system that is not always prepared to help individuals fairly and respectfully. In her new book, Incurable Hope: A Memoir and Survival Guide for Coping with a Loved One's Addiction, she shares her own personal story about her son Tyler's addiction to alcohol.
In its simplest description, this book is a story about a mother's love for her son and the very real emotions and challenges that she and her family face while trying to help her only child over come his addiction to alcohol and understand his and their own trauma.
Gennosa's son, Tyler, was introduced to alcohol at a very young age. After a brutally devastating event, Tyler turned to alcohol as a way to cope. For over 10 years, Gennosa and her husband watched helplessly as his addiction spiraled out of control and took them all on a journey through nine rehabilitation centres, numerous hospital visits, incarcerations, homelessness, job loss, and serious health issues. Throughout her ongoing efforts to try to help Tyler, Gennosa never wavered in approaching her son's addiction with love, empathy, support, compassion and caring.
Gennosa holds nothing back as she bares her sole openly and honestly while discussing the different events and emotions she and her family faced. Her memoir does not sugar coat her struggles or the people and situations she and her family were forced to deal with. While writing about addiction, Gennosa is also very candid about her own feelings and often questions her decisions while trying to help her son. Her actions are easily relatable to most parents who are motivated by the natural instincts to help and protect their children.
Gennosa has seen the good and bad in a system that can far too easily forget that the person suffering from a substance use disorder is a human first and not just another 'drunk' or 'addict'. Tyler was and always will be her son first and foremost. This story is about that unbreakable bond between mother and son and how alcoholism affects their life and relationship. Incurable Hope: A Memoir and Survival Guide for Coping with a Loved One's Addiction is a very real and very human story of alcohol addiction and a mother's endless battle to try to help her son.
In her book, Gennosa conveys a message of understanding, hope, empathy, resiliency, and a reassurance to other parents that they are not alone. Throughout her own journey she learned that while she and her family have gone through so much emotionally and financially, addiction does not define them. Today, her son has been sober for almost a year. He and his girlfriend are still together and building an alcohol free life.
Incurable Hope: A Memoir and Survival Guide for Coping with a Loved One's Addiction is written as part memoir and part resource guide to help other parents navigate through an overwhelming system. Gennosa provides a list of resources and explains different terms in language that is easy to understand. She has also dedicated an entire chapter to addressing and understanding trauma.
The official book launch is April 25. It is currently available on Amazon in hard copy and eBook format. The audio version will be available in the coming months.