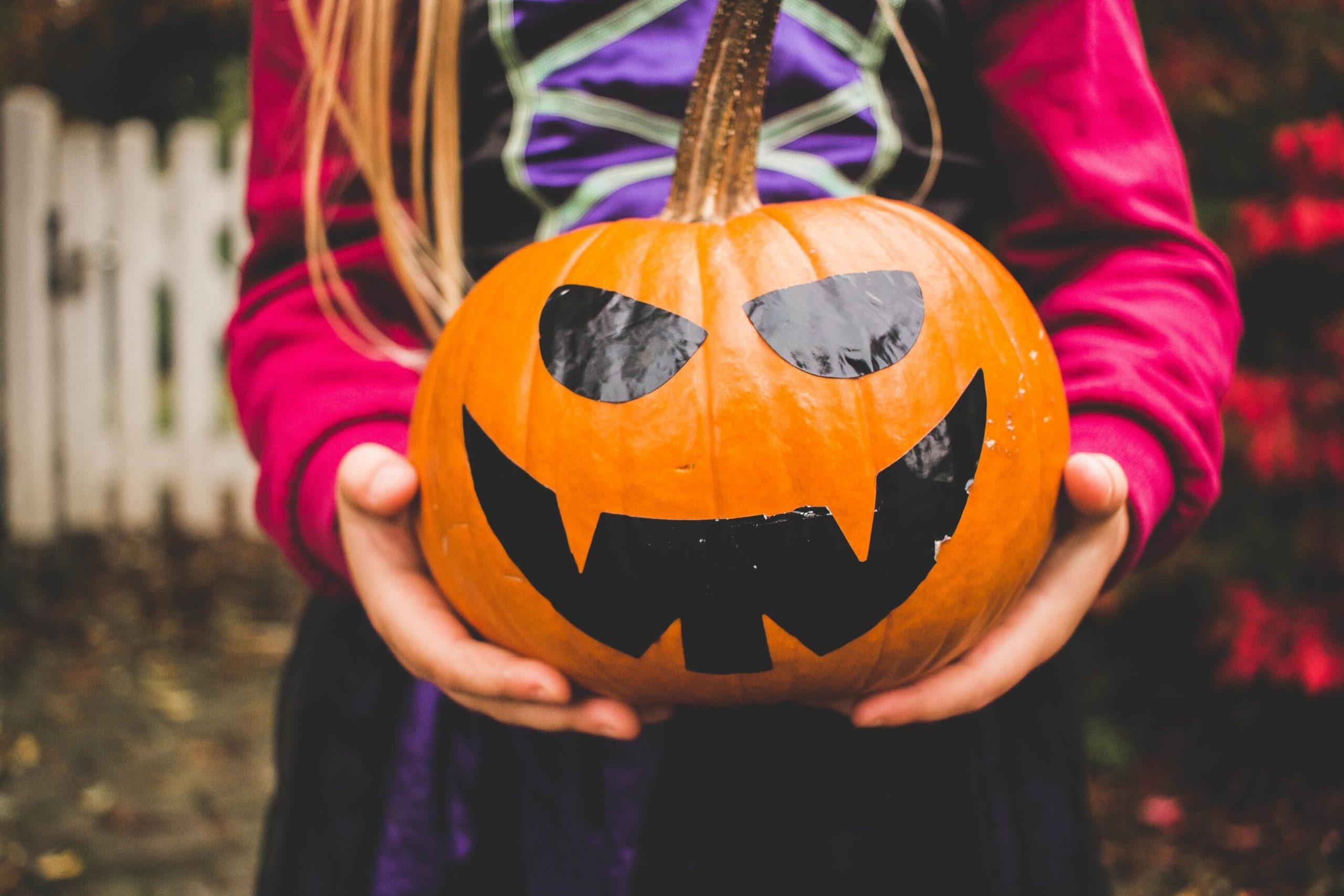 Having a Safe and Fun Halloween During a Pandemic
By: Lorraine Pelley
One of the most enjoyable holidays is just around the corner, and for many children and parents, that means picking their costumes, buying treats, decorating the house, and planning the best trick-or-treat route. Overshadowing the excitement of the upcoming holiday this year is a sense of fear and uncertainty as questions continue to linger about whether or not Halloween will be cancelled because of COVID-19.
Since late August, the debate over whether or not to cancel this fun holiday has been argued by health professionals, government officials, and parents. Public health officials from every province and territory have been stating for weeks that any restrictions put in place will be decided upon and based on the numbers of infected individuals in the days leading up to Halloween. So, as we continue to adapt to a new normal under these very abnormal circumstances, can we find a safe and healthy way to celebrate Halloween? Following the general guidelines for stopping the spread of COVID-19 is the best way to reduce your risk while enjoying an evening of Spooktacular fun and treat collecting.
Social distancing has been one of the most effective ways of stopping the spread of the virus. While this can be challenging in busy neighbourhoods where lots of kids will be going from house-to-house, it is essential to be aware of your surroundings and keep a safe social distance from other groups in your neighbourhood.
Sticking to smaller group sizes, or your "bubble" of known friends and family will also lower your risk. Face masks and hand sanitizers should be used, and if you have symptoms, or have been in contact with someone who has been exposed to COVID-19, stay home.
Homeowners who want to give out candy can do so safely while participating in the evening's fun. Before the kids start coming and throughout the evening, wipe down all the common outside areas where exposure risk is high. While contracting the virus from contaminated surfaces is low, you can further reduce the risk by wiping the packages before handing them out or leaving the treats out for several hours before the evening begins to let the virus disappear.
Wear a mask, use hand sanitizer throughout the evening, and maintain a safe social distance from trick-or-treaters by standing outside to hand out candy. Use tongs to hand out the treats or leave easy-to-grab bags out for trick-or-treaters to take. If you are symptomatic or have been exposed to the virus, do not hand out treats.
Other Ways to Celebrate
For parents and children who do not plan to go trick-or-treating, there are many ways you can celebrate Halloween comfortably and safely. Plan a special family party with costumes and games, creating your own back yard haunted house candy hunt, or trick-or-treat at designated homes of known friends and family only.
Although COVID-19 will change how Halloween is traditionally celebrated, it is important to find new and equally exciting ways to enjoy this fun, festive holiday.