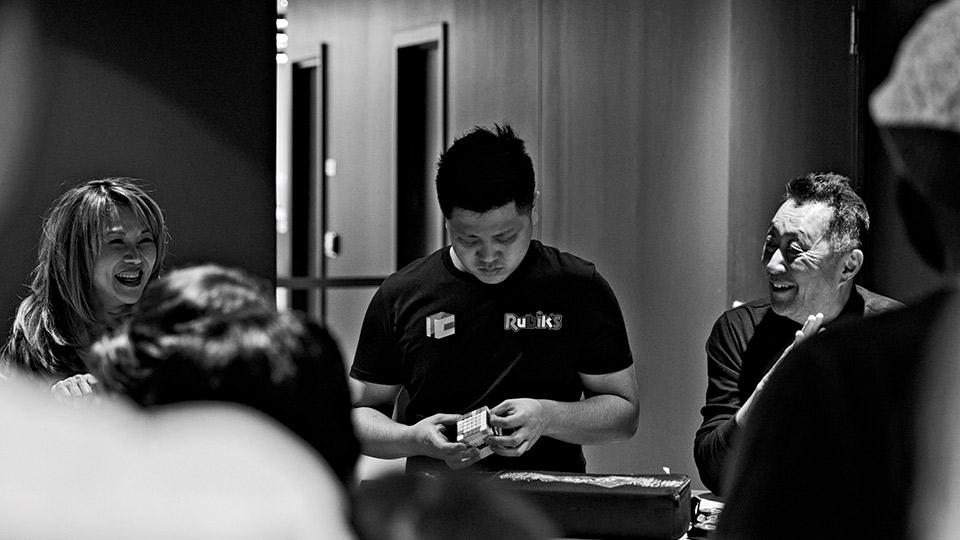 breaking stereotypes – Speed Cuber Champ Max Park is Breaking Records and Stereotypes
Max Park is an inspiring young man who is not only breaking multiple world records in speed cubing, but he is also breaking stereotypes about people with disabilities.
Max was born with autism, a neurodevelopment disorder. Individuals with autism often have difficulty interacting with others socially, developing relationships, communicating, making eye contact and facial expressions. They can also have difficulties sharing interests with others, developing motor skills like pointing and can have restrictive or repetitive routines.
After Max was diagnosed with autism, his parents, Schwan and Miki Park looked for different activities and toys that would engage Max and encourage parallel play. One day, his mom pulled out a Rubik's Cube they had tucked away. After watching a video on how to solve the puzzle, she showed Max. Max showed immediate interest in the cube and enjoyed playing with it daily.
To encourage and foster that interest, his mom searched for Rubik's Cube activities online. She found an upcoming speed cubing competition in Little Tokyo, Los Angeles and signed Max up. Speed cubing is a competitive sport where cubers compete to see who can solve a Rubik's Cube the fastest. Initially, the competitions were seen as a great opportunity to incorporate a learning lesson for Max about social interactions and patience while further developing his motor skills.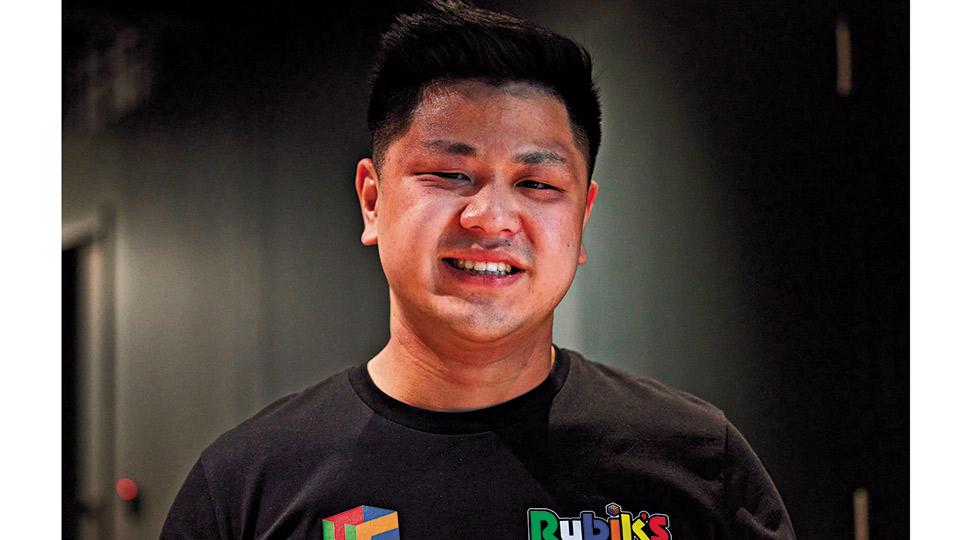 Little did the Parks' know how much this sport would help Max excel as a person and competitor. What years of therapy couldn't teach, Max was learning naturally at the competitions. During the first event, Max surprised his parents by pointing at different competitors he recognized. This was a major milestone for Max.
Another milestone moment happened in 2016, when Max won his first international championship event in Paris, France. After looking at how the other winners on the stage were holding their certificates and awards, he mimicked their behaviour by readjusting his own award, so he was holding them the same way his peers were.
The speed cubing world is a naturally inclusive, supportive and encouraging community. Surrounded by his peers, Max has become a record-breaking champion, respected and fierce competitor, a friend and fan favourite to competitors and audience members, and an inspirational mentor to up-and-coming Rubik's Cubers.
Since his first competition at the age of 10, Max has won over 400 speed cubing titles and is in the Guinness Book of World records as the fastest speed cuber in the world. Max has broken several records for solving the iconic 3×3 cube as well as 4×4, 5×5, 6×6 and 7×7 cubes and single and double handed solves in the fastest time. He won his first world championship in 2016. He helped popularize the trend AO100, average over 100 solves.
Through his sponsorships with Rubik's Cube and Cubicle, Max and his family have travelled all over the world including Alaska, Paris, Australia, Moscow, and Taiwan to participate in speed cubing competitions. He tied for the world record for solving an average of five 3×3 cubes in 4.86 seconds in February of this year.
When reflecting on Max's success, his mom Miki commented, "You don't know where the gems are hidden. Don't say 'no' to anything, be open. Gems could come from anywhere".
If there is one thing Miki and Schwan would like other parents who have children with neurodivergence understand it's, "don't underestimate your kids. Assume your kids are much smarter than what you think. The information is all there".
When asked what advice he has for anyone interested in cubing, Max says, "Cubers should learn as much as you can."