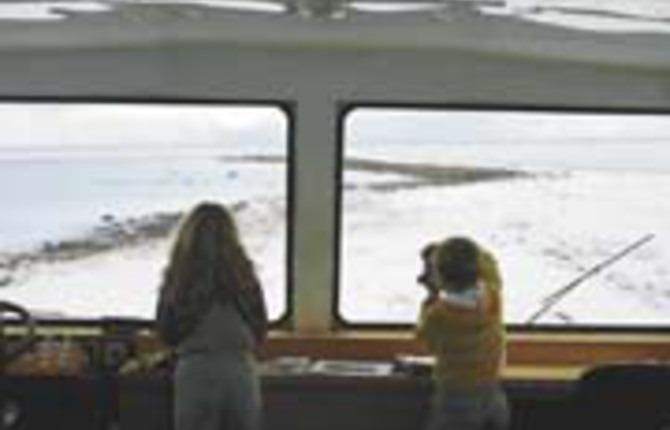 Watch for these new shows
September means back to school, and lots of new shows hitting the TV airwaves. Here's some of the best new shows — most of them Canadian — your crew might want to watch.
Serious Andes (TVO Kids) – The after school programming block on TVO Kids includes a new installment in the BBC-produced Serious reality-adventure series – this time a thoroughly gripping trek to the Andes Mountains in Ecuador. Eight kids are selected to climb into the mountains to build a habitat to rehabilitate endangered bears. They've competed to get to be part of the trek – though many come to regret it as they are pushed to their limits with work, low oxygen, bad weather and lots of conflict. You get to know each of these eight troopers quite intimately as they share their fears and frustrations with the camera, building such a connection with each other and with the audience that you share their triumph when they complete a grueling task. Serious Andes airs Mondays at 6:30 p.m. starting Sept.3. – D.F.
The Jungle Room (TVO Kids) — It was just a matter of time: reality TV has come to the land of kids' television. A new Canadian series called The Jungle Room, by Sinking Ship Productions (who also brought us This is Daniel Cook and Roll Play) follows seven children through their adventures in daycare. Mind you, this is quite the daycare, with visits by, at various times, a snake, a tarantula and a dog. The kids do some typical direct-to-camera reporting of their feelings, and it's the varied personalities, plus the wacky scenarios and adventures, that create the drama. The Jungle Room is geared to 2-6 year olds and airs Tuesdays, Wednesdays and Thursdays at 6:45 am and 1:45 pm starting Sept. 4. — D.P.
Are We There Yet?: World Adventure (Treehouse) — Also from Sinking Ship, this new travel show shows two sets of siblings having worldwide travels. We get to follow 8-year-old Julian and his 6-year-old sister Rosie as they check out the Eiffel tower in Paris, and watch 8-year-old Molly and 6-year-old Sam track polar bears in Churchill, Manitoba. There's a lot of This Is Daniel Cook in the show, with the lively kids charming the camera and showing us how to do stuff (like paint Easter Eggs and sketch like a pro). But for me, it's when the kids are truly engaged in the discovery of travel, as they do when they ride across the tundra and meet a polar bear, that the show really works. Are We There Yet? airs on Mondays at 7:55 pm starting Sept. 3. — D.P.
Ricky Sprocket (TeleToon) — Ricky Sprocket is Hollywood's biggest child star, but he's also a regular kid with regular problems. He's got uncool parents, and annoying sister, and tons of anxiety. This nerdy little star also has stardom problems, like when the paparazzi photograph him, through a window, kissing a mannequin, which gets the rumours going. Funny, silly stuff. Ricky Sprocket airs Saturdays at 12:30 pm and Sundays at 5:30 pm starting Sept. 8 — D.P.