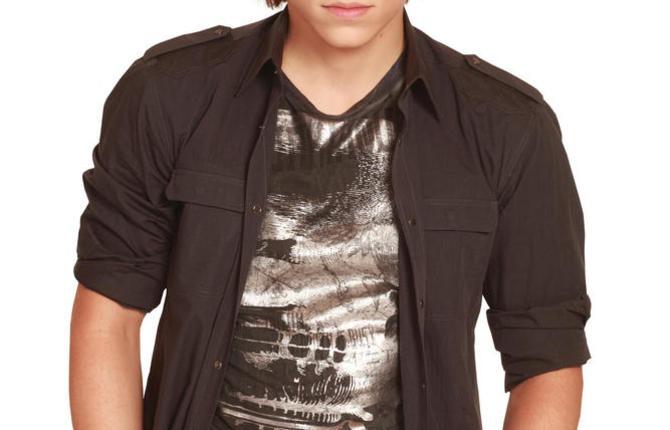 TV Reviews for May 2009
Spectacular! (YTV): Musical competitions are everywhere on reality TV, so no surprise such sing-offs are showing up in TV movies too. This one features Canadian Nolan Gerard Funk of Smallville fame. He plays Nikko, a rocker dude dumped by his band and his girl. So he joins the no-so-successful – and not-so-cool – choir Spectacular! and tries, as its new lead singer, to bag top prize at a competition and get everyone's rock star dreams back on track. Expect a whole lotta singing and dancing, and tunes courtesy of the people who did the music for High School Musical. Airs May 8 at 7 p.m. and May 31 at 6 p.m.
The Next Star, Season 2 (YTV): No, it's not starting yet. But this month, YTV will be holding auditions for the next round of its singing talent show. So, if your young one is under 15 and can belt it out, consider attending the Toronto auditions on May 9 and 10. The series itself starts up in July. The top 16 performers discovered at nationwide auditions will appear on the show and six finalists will go through a series of challenges and perform at a finale. Visit ytv.com for more information.
TVOKids Math Hotline (TVO): TVO did such a cool thing last February, it's going to do it again. For the first edition of Math Hotline, kids burned up the phone and Internet lines to math expert Troy Langevine, vice principal of Ellesmere-Statton Public School in Scarborough. He's back, and just in time to help with the tricky stuff on the upcoming EQAO tests. Special focus will be geometry – which was popular last time – so Langevine and TVOKids host Mark Sykes will be talking geometric tips and tricks in between phone and email questions from Ontario students. The hotline runs from 3:30 to 7 p.m. on May 14 on TVO in between regular programming. Kids can submit questions through tvokids.com or 888-886-5437.