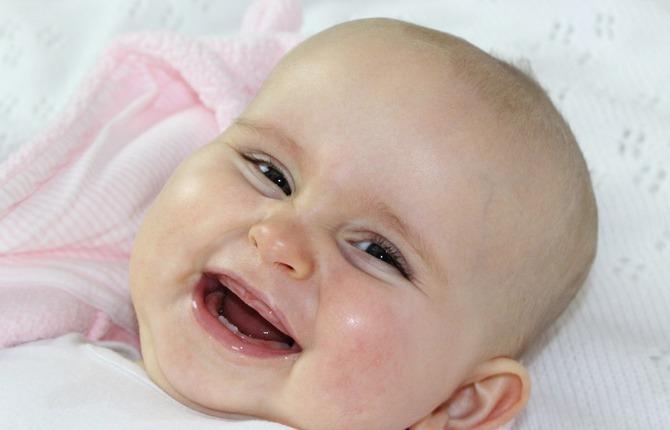 Sweet smelling babies are always on the menu
We recently published City Parent Baby, my favourite of all of our magazines. Like its subject matter, it's cute.
Cute starts with the cover and this year we ran a contest on Facebook to find our cover baby. Photos were posted and the entry with the most "likes" won a photo shoot that produced the image that delivered cover-worthy cuteness.
You can see our "Baby" at cityparent.com by checking out the digital editions. There are many edible babies featured in the publication. I do mean edible. It's a word that describes my reaction to cute cuddly babies. I could just eat them up and I know I'm not alone in my appetite for chubby cheeks, tiny feet and bare bellies.
I gobbled up my own baby boys daily and they giggled and wiggled encouragingly. My hunger for baby has never been satisfied. I feel compelled to eat up any baby that will allow me to and whose parents will trust that their baby will be returned whole and intact.
It's actually natural to feel this way toward infants. I'd always felt comfort when other women confessed to the same compulsion and was not really surprised when a study reported it might be biological. We're not like wild animals that truly eat their young, although at times I totally understand that desire. We're reacting to the smell of an infant. That smell triggers the brain to release dopamine, just as it does when we satisfy a food craving.
There are many women who have accommodated my baby craving, personal and professional. In my job at City Parent, I require a "fresh crop" to test all of the products that marketing minds imagine babies need. To my delight, relatives, friends and co-workers continue to supply the baby buffet.
These days I'm binging on a friend/coworker's beautiful baby girl. Isabelle is like a gourmet meal in which I indulge during weekly visits. It was her mom who shared the research with me, proving I'm not a cannibal and that her baby is being loved, not ingested. Yum.
Viviana Sergio captured a smiling Isabelle in this photo.