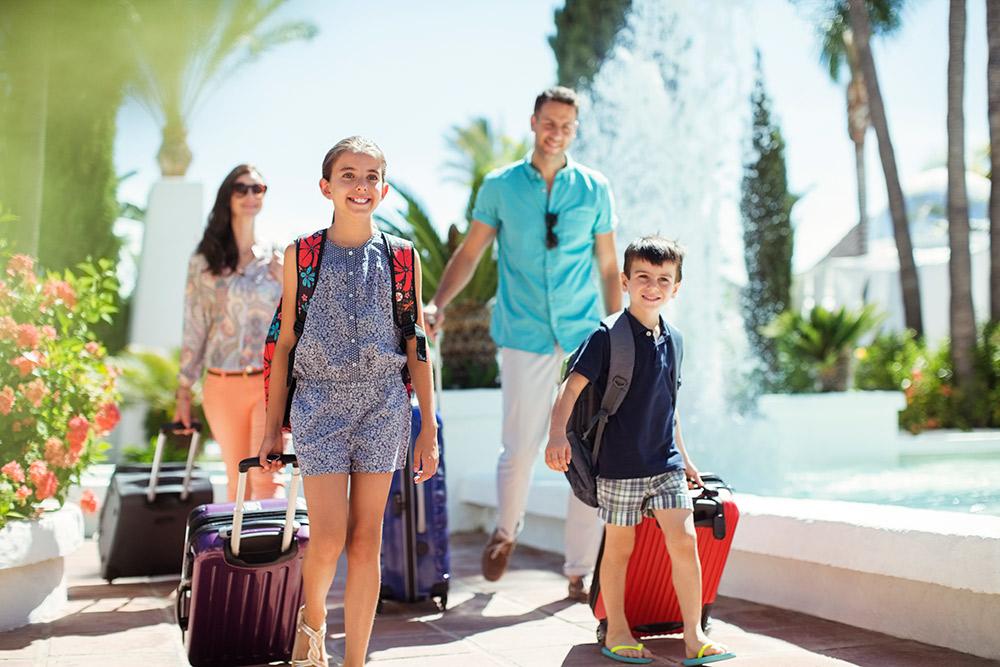 Summer Vacations
Have you ever considered taking your kids to Europe? Summer break is the most ideal time with more time to explore.
Travelling to Europe with your kids can be a wonderful experience for the whole family. Not only does it provide an opportunity to explore new cultures and languages, but it can also be an enjoyable way to bond with your children.
One of the biggest benefits of European travel with kids is the exposure to different cultures. Children can learn about history, art, and architecture by visiting museums and historical sites. They can also try new foods and experience different customs, which can broaden their horizons and help them become more open-minded individuals.
Another advantage of travelling with kids is the opportunity to create lasting memories. Whether it's taking a family photo in front of the Eiffel Tower or enjoying gelato in Italy, these experiences can bring families closer together. They can also create a shared sense of adventure.
One of our most memorable trips and experiences was visiting Santorini. A beautiful island located in the Aegean Sea. One of the most popular tourist attractions on the island is the donkey rides to the top. Donkeys transport visitors up a steep hill to the town of Fira. It's a unique and traditional way to experience island culture.
Donkey rides are not for everyone, as they can be challenging and uncomfortable for some. It was a hit with my kids, but not so much for Mom! Our kids were very excited, and my daughter got separated from us as we got on the donkeys. As our donkeys began their trip up the slope, she was placed with another group of people. I was in a state of frantic panic.
Donkeys don't listen well, or as I thought, they only understood Greek, and so they couldn't understand this hysterical mother trotting up the hill that even the guide ignored. All the way up the slope, I watched my teeny-weeny little girl become smaller and smaller from my view, thinking how scared she must be. We made it to the top safely and I paced while her brothers talked about how to descend the slope the same way they came up. When my daughter's group arrived, there was no fear or tears in her eyes, only excitement and chatter.
However, for those who can handle it, the ride is unforgettable. The views from the top of the hill are breathtaking and worth the effort.
Overall, if you ever plan a trip to Santorini, Greece, consider taking a donkey ride to the top. It's a fun and unique way to experience the island's culture and enjoy the breathtaking views. It's an experience your kids will never forget.