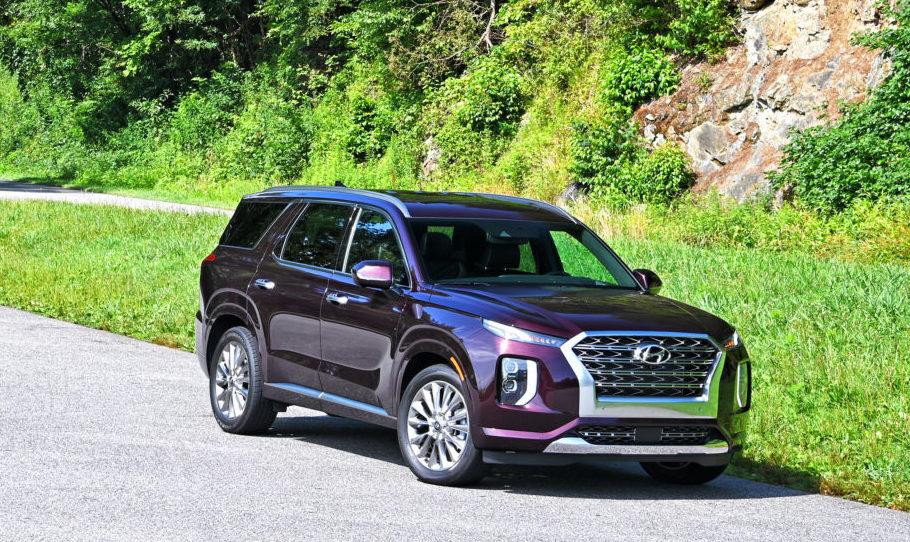 Room for everyone and so much more
By Christine Davis
The hunt for the ideal family vehicle is different for each family and at each stage. Ours has been content with a sedan and a small SUV since becoming a family of four, but as the kids grow I know we'll need more.
The new premium flagship three-row SUV 2020 Palisade might just be our family's next vehicle thanks to a week-long adventure to the cottage we had with the vehicle.
When the kids first saw the Palisade they immediately wanted to sit in the "very back", the third row of the vehicle. It's no surprise, I remember wanting to sit way back there in my mother's Ford Econoline when I was a kid, or even better, the rear-facing trunk seat of my figure skating coach's station wagon. But for us, that third row was immediately folded down flush – with the push of a button – to create more cargo space. It easily accommodated all of our stuff while the kids sat comfortably in the spacious second row.  Had they sat at the "very back" we could have made use of the in-vehicle intercom, which allows you to talk to the kids way back there without having to yell.
In that roomy second row they were thrilled to have cup holders on each side of their car seats and we were happy to use the rear seat Quiet Mode when little Jack was napping – a feature that mutes the rear speakers, as well as the included sun screens, which were easily lifted to prevent the sun from getting in their eyes.
As the driver on dark country roads late at night my favourite feature was the High Beam Assist technology that automatically switched between high and low beam when traffic was detected ahead. I also appreciated the convenience of the power trunk, which opened and closed at the touch of a button, all of the parking warnings and the lane keeping assist, which offered gentle automatic steering back into the lane when I started to drift. Air conditioned seats are pretty cool too.
My co-pilot loved the massive touch-screen display and all the toys it offered from navigation to weather updates, as well as the extremely smooth drive, even along the pot hole-filled road into the cottage.
And finally, we both appreciated the fuel economy the 3.8L GDI V6 engine, which delivered 291 HP and 262 lb ft. of torque paired with an 8-speed automatic transmission offered. A single tank of gas took us the almost 300 kilometres to and from the cottage, into town and around the lake all week.
Starting at $38,499 it's definitely on our list for our next family vehicle.