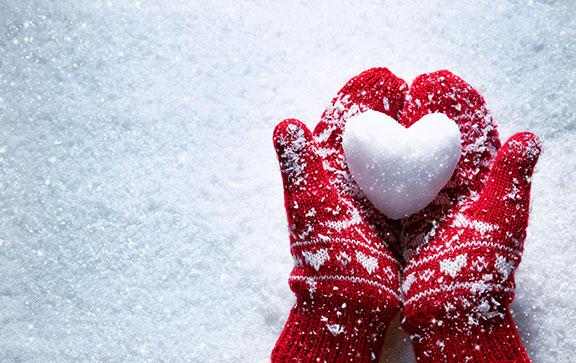 Happy Holidays!
It's almost impossible to believe that another year has come and gone in the blink of an eye. The holidays are a meaningful time to express our gratitude and thank those around us while keeping in mind those who make the holiday season meaningful.
With that said, some may have experienced change over the years like I have.
Before the pandemic, my four children (who are all very close in age) were turning pages and entering new chapters in their lives. The transition to becoming an empty nester was not an easy one for me as a mother because change is never easy.
One thing that was always a guarantee was that they'd be home for Christmas.
Call me naïve but when COVID-19 hit, I did not think it was possible that holiday traditions would also change. I'd never even considered that each chair around the table wouldn't be filled on any given holiday. During an ordinary year for Christmas Eve, we would have a whole house of guests or dinner with my mother-in-law at her favourite restaurant. As for our annual pre-Christmas party, we would have around 56 people attending. And that was only one side of the family.
But the pandemic – as it did for many – brought on loss and change.
Holidays as I'd always known them to be, stopped.
A table a little less full, fewer to no gatherings, and an unpleasant silence.
The loss of family traditions was not something I was prepared for, and I was disheartened thinking about it. Between being an empty nester and an unprecedented global time, the pace of change in my life was rapid, and I found it difficult to let go of family traditions that, for 20+ years, were always a given.
One thing I knew for certain was that my Christmas mimosa wasn't going anywhere anytime soon. Over the years and as our new normal has become, well, normal, I've realized, sometimes change can't be stopped so why not make the best of it and be grateful for those around us anyway and adapt.
There is nothing wrong with creating new holiday traditions, and there is nothing wrong with changing old ones to adjust to our new lifestyles.
Isn't that what we all did when we first became parents and raised our own families?
If you get together around the holidays, it doesn't really matter what day it is, as long as you are with people you love.
That's a wrap for 2022! This season, "Just remember, the true spirit of Christmas lies in your heart." – The Polar Express