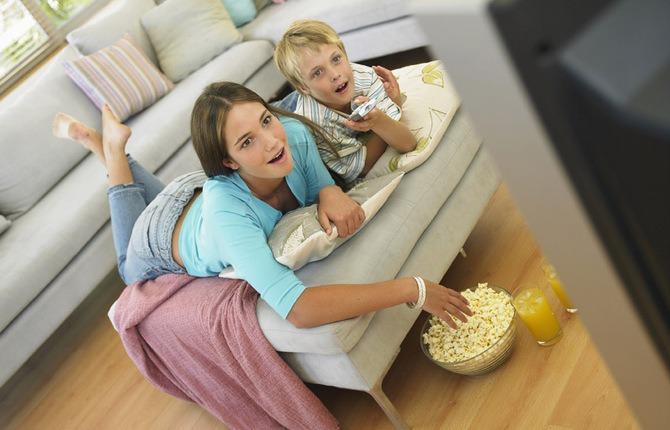 The happiest babysitter on the block
By Heidi Smith Luedtke, Ph.D.
Behind every happy mom is a hard-working babysitter who watches the kids during book club meetings and date nights. Here's what you can do to build a strong bond with your favorite caregiver and ensure she doesn't ditch you for the sitter-stealing parents down the street.
1. Provide critical information.Do a walkthrough with your sitter to make sure she can find important objects, like diapers, pajamas and the blanket your 3-year-old won't sleep without. Include a tutorial on any electronic gizmos she'll need to use, like the DVR. Offer a written list of your kids' bedtime routines as well. Insider info sets your sitter up for success.
2. Check your expectations.You may be used to multitasking craziness, but the average babysitter is not. Don't expect her to entertain your toddler, prep dinner and supervise homework simultaneously. Order pizza if the sitter will be helping your son with a social studies assignment. And make sure your child knows exactly what assignments to complete. Ultimately, it is his responsibility to get schoolwork done.
3. Meet basic biological needs.Keep your babysitter satisfied by stocking up on snacks and drinks she likes. And make sure you invite her to indulge. Also, let her know if it's okay to snooze on the sofa after the kids go to sleep. A tired teen may struggle to stay awake if you're out until the wee hours.
4. Watch the clock.Babysitters have busy calendars and parents shouldn't assume a sitter will want to stay past the agreed-upon end time – even for extra pay. Your sitter may need to get to bed early so she will have energy for a next-day sporting event or family outing. Come home at the appointed hour and call if you are delayed. Sitters appreciate it when parents respect their time.
5. Pay fairly.Talk about money up front and make sure you agree about how much you'll pay. Rates vary by location, number and ages of children, and the sitter's level of experience. Research pay rates in your area by scouting the profiles on Sittercity.com or asking other mothers. Paying a sitter too little or way too much can make her feel icky.
6. Be available.Yes, this is your time off. But your sitter needs to know how to contact you in an emergency. Jot down your cell phone number and a brief itinerary so she knows how to reach you. Most sitters will hesitate to disrupt date night, even if times get tough. Explain what kinds of situations should prompt a call.
7. Let her shine.Find out what makes your babysitter unique and give her the opportunity to share her talents. A high school cheerleader might teach your kids a new chant or help them practice cartwheels. A drama queen might inspire them to put on a play. Prime the kids with a little advanced info so they know how to connect to their new-found friend.
8. Look out for #1 (and 2).Even if you have several sitters on your contact list, give your go-to sitters special treatment. Tell top sitters how much the kids like spending time with them, and hire them on a regular basis if possible. A sitter who feels a special connection to you and your kids will prioritize your family over others