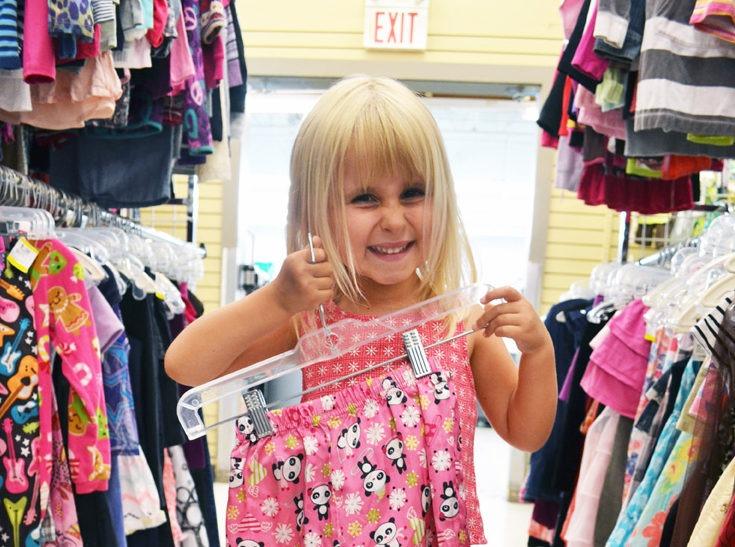 Spend less, get more back to school fashion
By Christine Davis
Between new clothes and school supplies, parents can spend a small fortune getting their kids ready to go back to school.
Shopping thrift is one way to save without sacrificing quality or style.
Offering thousands of new items every weekday, Value Village is essentially a new store each time you visit. "From Monday to Friday we put out anywhere between 7,000 to 8,000 new items each day," says Lisa Baker, manager at the company's Burlington location on Fairview Street, going on to explain there are some 100,000 items on the sales floor at any given time.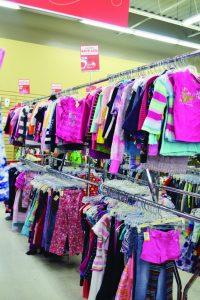 While that includes clothing, accessories, housewares and furniture, it's indicative of the selection you can find in one location – saving parents time and money by not having to travel from store-to-store.
"Kids are savvy about what they like," Baker says, so the store's organization makes it easy for even the youngest of school children to be involved in what they're selecting.
Tops are hung on upper racks while bottoms, and dresses for girls, are hung on lower racks that are easy for kids and parents alike to flip through. Further organized by gender and size, Baker explains that only a "shoppable amount of clothing" is out in any given size at a time.
With 98 per cent of children's clothing priced at $7.99 or less, parents can easily purchase twice as many items than shopping retail. Baker, who has worked for Value Village for almost 20 years, outfitting two children and herself from the stores the entire time, suggests buying extra items for after school programs, adding that "a few extra tops go a long way" for younger children.
For the older kids, thrift clothing offers the vintage styles that are so popular today. Grunge styles and '90s clothes in general are back in a big way and there's plenty to be found at thrift stores. As an added bonus, they're already worked in, which kids love, at a fraction of the price of designer styles made to look the same way.
Savvy shoppers who want to save money but who might not be into buying used clothing can even score at thrift shops like Value Village. With thousands of items coming in from community donations and from the store's non-profit partners, there are plenty of new items, with tags still attached to be found and priced far less than those retail tags.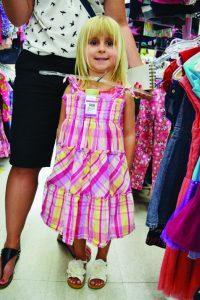 While finding these items might make some children happy about their back-to-school clothing, shopping thrift doesn't have the stigma it used to and many kids proudly wear their thrift and vintage clothing. Of course the youngest children don't know the difference so it's a great time to introduce them to the concept.
Starting kids thrift shopping young has even more benefits with Value Village's loyalty program, which has shoppers earn points toward rewards and further savings, every time they shop.
Those savings are perfect for a new back-to-school outfit or accessories for mom.
While this year alone Value Village will keep a billion pounds out of landfills, there are items that are donated but don't sell.
So what happens to those pieces?
Value Village recycles as many pieces as possible and ships usable pieces, including clothing and shoes, to such places as Africa and India where they are needed. Baker says that cleats, in particular, are needed in Africa where soccer is popular but where the shoes aren't produced.
A shopping trip to a thrift store like Value Village is also a chance to recycle your child's outgrown clothes and toys.