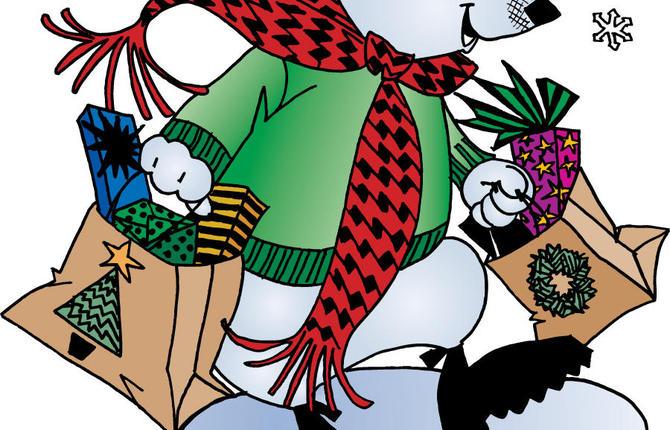 Shop stree-free for kids this holiday with a wish list
Holiday shopping is fun, but can be stressful if you don't know what you should get that special someone. Whether you are looking for gift ideas for your nieces or nephews, grandchildren or children, or want your child to receive age-appropriate toys, a wish list is the easiest way to take the "guess work" out of toy shopping this season. Online websites like mattelfun.ca have a great "wish list-builder" that allows visitors to easily search for specific toys or gift ideas for kids of any age or gender. Below are some tips and tricks on making an excellent wish list in time for the holidays.
Find the best toys. Many companies now have their toys featured in online catalogues, so building a wish list has never been easier. For example, Mattel's website mattelfun.ca includes an extensive "Toy Store" toy catalogue and a "Toy Recommender", which helps users sort through suggestions for toys by age and gender. The website tells you the top toys of the season, where you can buy them and also gives you a description of the toy and how it works. Since one of the key ways that kids learn is through play, it is important to look at how the toy will contribute to the growth and development of the child. It's the perfect way to find gifts for kids.
Do it together. For kids, wish lists are fun and exciting, but they are also a helpful tool for gift- givers who may not know what the hottest toys are for the season. Take time to sit down with the kids in your life and build a wish list together that meets both their expectations and your budget – that way everyone is happy.
Save time. Save your friends and family time by doing the online research for them. Create a holiday wish list for each child in your family with toys that you feel are appropriate. Then, all you need is to have them approve it.
Include options. A wide range of items with various price points gives gift-givers the freedom to keep within their budgets and can save them from going to multiple stores if one of the items on the wish list isn't available.
Share it! Once wish lists are completed, send them to friends and family through email or post them on social networking sites like Twitter rand Facebook. Canadians can use sites, such as mattelfun.ca to directly share their wish lists by clicking on the Twitter and Facebook icons. Sharing wish lists electronically allows others to easily view and print them whether you live in the same house or across the country. With wish lists in hand, the whole family can be ready to shop the moment they hit the stores online or at retail. And, remember your holiday spirit – it is always better to give than it is to receive.