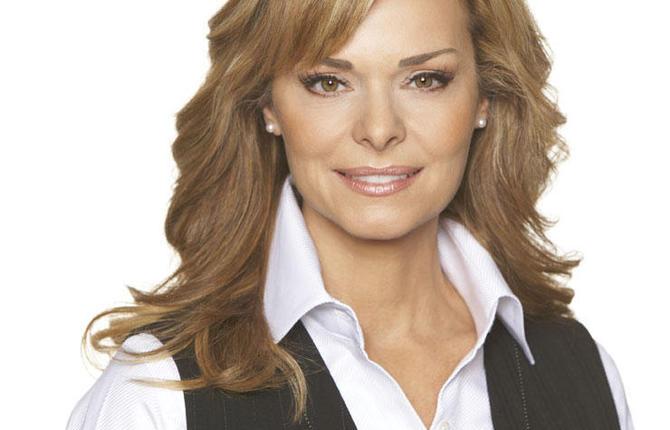 Profile Susan Hay
Susan Hay speaks from the heart when she talks about children. The Global Toronto TV host dedicates her free time to many charitable organizations, and is particularly active as a spokesperson for children's charities and causes.
Ronald McDonald House, World Vision and Reach for the Rainbow are just three of many organizations to which she has given her time and energy.
"I love children, so I gravitate towards kids' charities. I started out years ago reading to kids at Ronald McDonald House," says Hay, who is a spokesperson for and sits on the board of Toronto's Ronald McDonald House, a charity dedicated to enhancing the quality of life for families with seriously ill children.
Since many of these families live out-of-town, Ronald McDonald House offers a caring and supportive home away from home. "Some people have asked me how I could go there when the kids were so sick, but I'd say 'how can I not go there'. The kids are so special. They don't want to talk about their illness, they just want to play, and be kids."
Hay has received many accolades for her work in broadcasting and for her charitable contributions including the 2009 Rotary Youth Impact Lifetime Achievement Award in recognition of the outstanding contributions she has made to youth and young adults, and the 2007 Spirit of Giving Award from the Reach For The Rainbow charity which supports children and young adults with disabilities.
She is the host and producer of "Making a Difference," a twice-weekly news segment that airs Monday and Wednesday during Global Toronto's News Hour at 6 on with Leslie Roberts and Anne Mroczkowski. The feature showcases inspirational stories from around the GTA as well as the people who are making a positive impact on the lives of others.
In 2003, Hay visited Africa with World Vision to help children who have been orphaned by AIDS. The efforts resulted in a one-hour show, which garnered a Telly, an American Industry Award for Excellence in TV and Commercial Broadcasting. She made a second trip to Voi, Kenya in East Africa in August 2005 and Tanzania in 2006 to build schools and help transform lives.
"Visiting Africa with World Vision has been life-changing. The first tour broke my heart. I love Africa, it really speaks to me. As soon as I got off the plane, I knew it was my special place. And the women and children are incredible. They have so much dignity, but they feel like they've been forgotten in the world," she says.
Since 2003, Hay has sponsored a child through World Vision. Her name is Assiva and she lives in a village in Mozambique. "I hear from her at least once a year, as well as receive a report on how she's doing. World Vision does it right and the money goes directly to the community," she says.
Hay has also donated money to Survive to 5, an initiative that seeks to reduce the number of deaths of children under five years of age — currently estimated at more than 10 million a year, mostly due to pneumonia and diarrhea. Simple, low-cast health care interventions can save lives.
She also lends her time and support to The Leukemia & Lymphoma Society of Canada, the Heart & Stroke Foundation of Ontario, Canadian Crime Victim Foundation and Dreams Take Flight, Merry Go Round Children's Foundation and numerous other organizations and causes.
In her spare time, she enjoys running and has completed three marathons including the Ottawa Citizen National Capital Marathon, the Barbados Marathon and the 2006 Hawaii Marathon, all in aid of Leukemia.