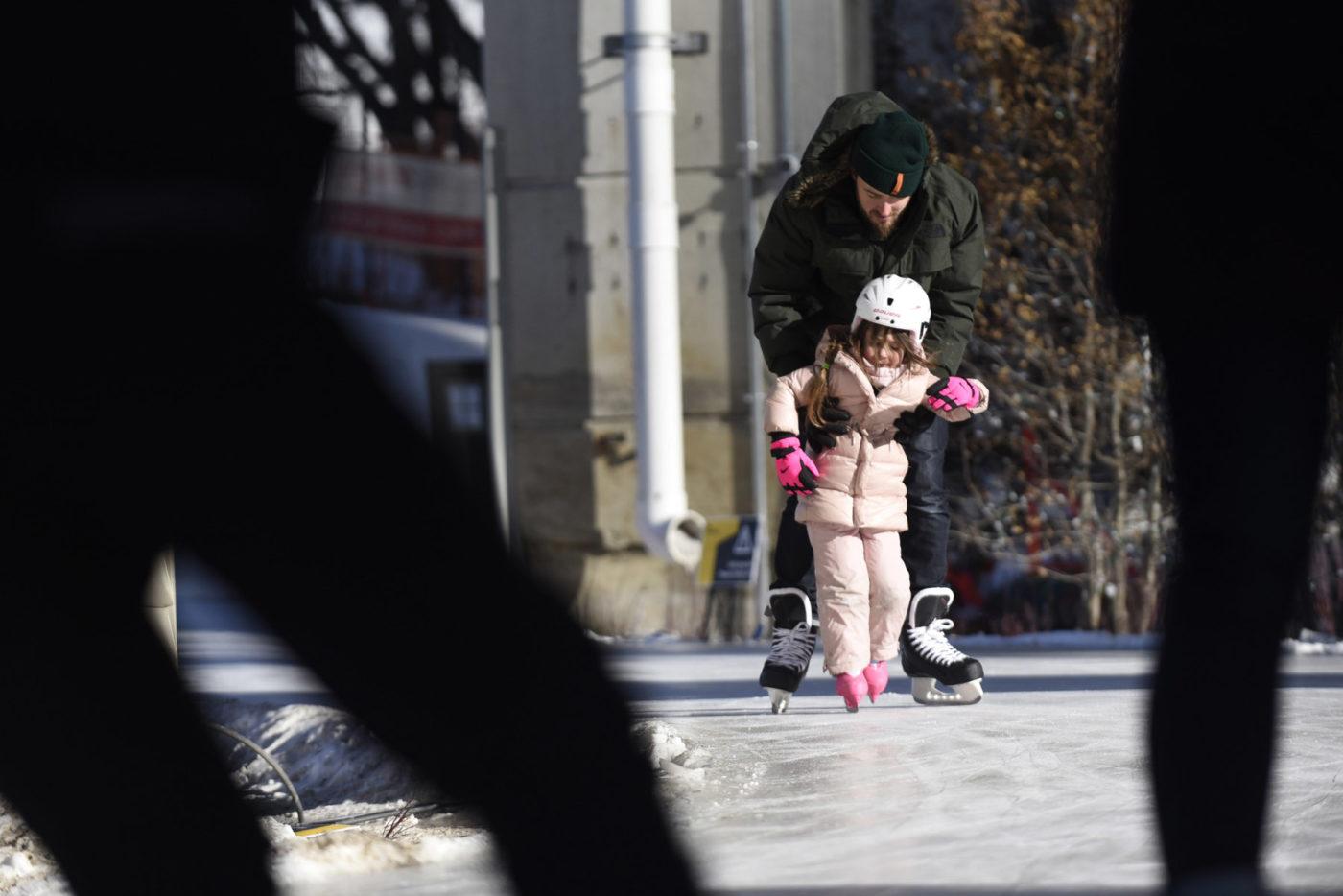 Plan for some Family Day fun
Whether you prefer to stay indoors or get outside, Family Day, and the weekend leading up to Monday, Feb. 18, offers us the opportunity to spend some extra time together. It's also a great time to explore Toronto and the GTA with a variety of special events offered across the region.
Throughout Family Day weekend you can head to Scarborough Museum to participate in fun activities for the whole family including a scavenger hunt, crafts and even sample baked goods.
Family Day weekend also corresponds with National Hippo Weekend at the Toronto Zoo. Check torontozoo.com for details.
Or, spend the weekend at the Royal Ontario Museum where Lunar New Year activities as well as games related to the current exhibition, Gods in My Home, can be enjoyed.
Get outside on Monday, Feb. 18 at Kortright Centre's Nature School. This free Family Day Open House offers a chance for families to snowshoe or hike, depending on the weather, through the forest. Check thenatureschool.ca for other activities.
Infuse Family Day with history lessons at a number of Toronto's history museums including: Fort York, Montgomery's Inn, Mackenzie House, Todmorden Mills and Spadina Museum. Each museum offers location-specific activities and attractions. Details available at Toronto.ca/museums.
If the weather's really cold, stay warm inside with tickets to a show.
Geronimo Stilton: Mouse in Space is presented at Richmond Hill Centre for the Performing Arts and Sharron Mattews' Cabaret for Kids: Invincible You Invincible Me is on at Brampton's Rose Theatre.
Or, dance, play and make art at Art Gallery of Ontario, or participate in a Family Day Pottery Workshop at the Mississauga Living Arts Centre. Pre-registration is required for this event at livingartscentre.ca.
Weather permitting you may also be able to skate on either the trail at Bentway or on Natrel Rink at Harbourfront centre. Visit thebentway.ca and harbourfrontcentre.com for ice conditions.
For those who prefer to watch hockey rather than play on the ice, the Toronto Marlies play the annual Family Day Classic on Monday, Feb. 18. They'll face the Syracuse Crunch at Scotiabank Arena, home of their NHL affiliate the Toronto Maple Leafs. Purchase tickets at marlies.ca/promoschedule.