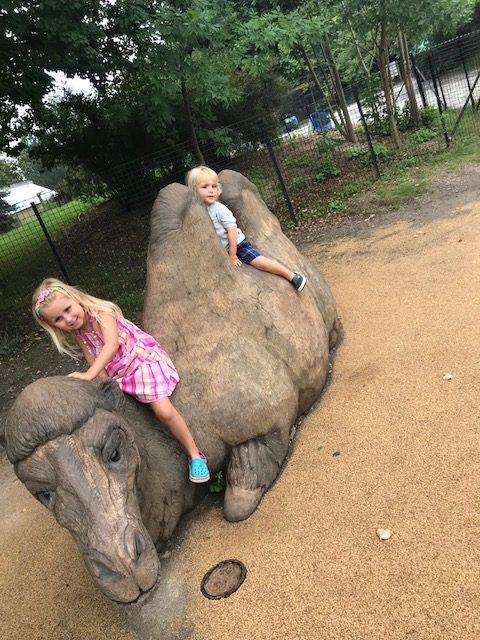 Go wild at Toronto Zoo
By Christine Davis
There's exactly one week of summer left, before days of fun get traded in for days in the classroom. Fortunately you can make the most of that week at places like the Toronto Zoo, where the summer's special program continues through Labour Day.
A trip on the last Monday of the summer before Labour Day saw light crowds thanks to a bit of rainy drizzle, a forecast is expected to keep up most of the week. Unfortunately that also meant that we couldn't find the expected Meet and Greet characters, but there's enough other fun to be had to fill the day.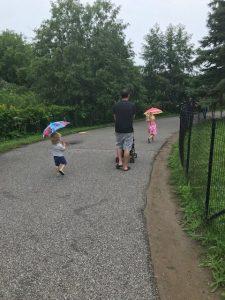 If you've never been to the Zoo – or if it's been more than 20 years like it had been for me – you can expect a lot of walking. Bring a stroller or wagon for the kids, or take advantage of the handy rentals available on site. You can also buy passes for the Zoomobile, which takes you around the zoo on a trolly-style ride.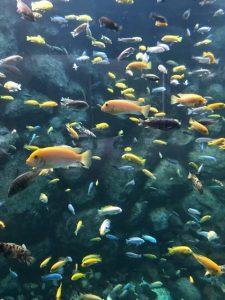 While maps are provided at entry, they can be a little tricky to navigate. Fortunately there are helpful and friendly volunteers strategically placed around the paths to point you in the right direction and even provide approximate walking times.
We noticed that a lot of food service stations were closed, but there are an abundance of picnic areas for families to enjoy. Pack a lunch and stop at you leisure without adding to the cost of your day off – but do grab an ice cream novelty as my kids did to make it an extra special day out. Also make sure you ride the zoo-themed carousel at the main gate. Tickets are just $3 per person and provide a fun ride. One parent can ride free for each paying child aged 5 and under. And don't forget to pack a bathing suit and towel for the incredible splash island splash pad – a huge attraction during the dog days of summer.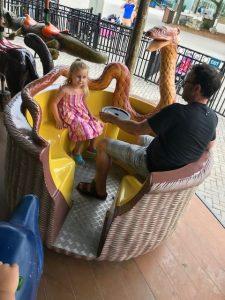 The remainder of this week's events include:
Tuesday Night at the Zoovies – Ice Age
Wednesday Wildlife Health Centre Toy Animal Hospital
Thursday Paint Night
Friday Yoga
For details about Labour Day weekend at the Zoo, visit http://www.torontozoo.com/Events/?pg=LabourDay&dt=2018-09-01#evt