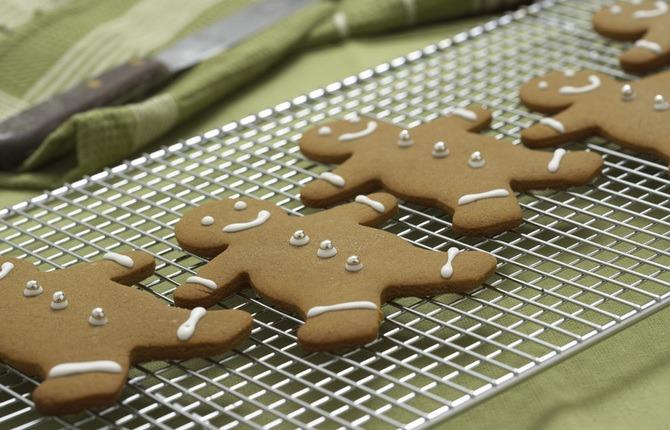 Gingerbread holiday décor
That magical time of year is quickly approaching and holiday décor is popping up. If you're looking for a holiday craft idea to do with your kids, virtually indestructible gingerbread ornaments are perfect. You can make ornaments for the tree or create a garland or let your kids make gifts for grandparents and aunts and uncles.
Ingredients:
3 tablespoons shortening
½ cup sugar
¾ cup water
1 teaspoon baking soda
½ cup molasses
1 teaspoon cinnamon
1 teaspoon ginger
1 teaspoon all spice
1 teaspoon cloves
3 ½ cups flower
Instructions:
In large bowl, beat shortening and sugar until fluffy. Add molasses and then slowly add dry ingredients. Dough should be stiff when all ingredients are mixed. Wrap dough in plastic wrap and refrigerate for several hours or overnight.
Preheat oven to 350 degrees.
On lightly floured surface, knead dough and roll.
Using your desired cookie cutter, cut out shapes and place on cookie sheet.
Before baking, you can decorate with peppercorns, cloves or other accessories. If you're making a garland, use a straw to poke holes in the cookies so you can string several cookies together with ribbon or string.
Bake for 20 minutes and cool on rack.
Allow cookies to dry for 48 hours
Using a clear varnish, apply 3 coats – allowing each coat to dry completely.
Make sure you tell your kids that these cookies are not edible, even though they smell delicious.