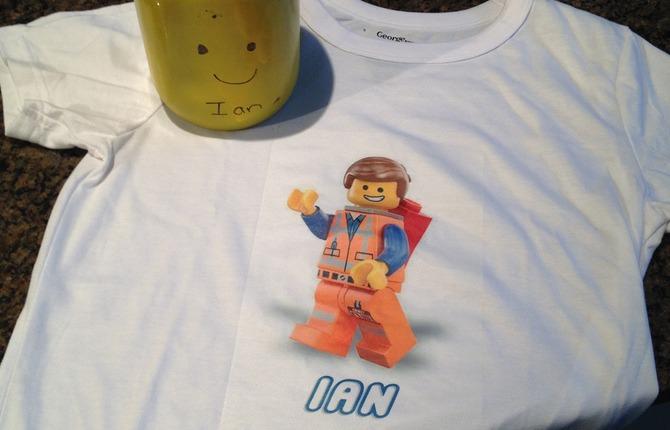 Creative party favours
Loot bags and party favours can be a parent's worst nightmare when it comes to planning your child's birthday party. They can be expensive and challenging to find something suitable for all the kids attending your party – age, gender, interests – all these things need to be considered.
Bags filled with dollar store toys and candy may be inexpensive, but let's be honest, how many of us riffle through these loot bags when we get home and throw items in the garbage before passing it along to our kids to enjoy.
Need some inspiration? Here are a few loot bag ideas that have not only impressed me as a parent, but my kids as well.
Lego party: Using a glass mason jar, paint the outside yellow with non-toxic spray paint. Once dry, use a black permanent marker and draw a Lego face – it's pretty simple – two eyes and a smile. The jar can then be filled with Lego, treats, crayons, and other suitable items. One of my friends even had custom Lego t-shirts made with each child's name and a character from the Lego movie – awesome!
Custom cookies: We've all been wowed by custom decorated sugar cookies, but one of my friends took her daughter's party to the next level by sending each party goers home with a custom paintable Frozen cookie. These cookies made by The Sugar Gals in Burlington (https://www.facebook.com/sugargals/info), featured Anna, Elza, and Olaf. Not only are they totally edible, kids can paint their favourite characters by dipping the paintbrush in water and then using the coloured icing dollops on the side of the cookie – genius!
Snuggle up and read: What parent doesn't love to snuggle up and read with their child? Books are often overlooked when it comes to loot bags. Instead of spending $5 to $10 per child at the Dollar Store, a book is a great thank you gift that can provide hours of enjoyment.