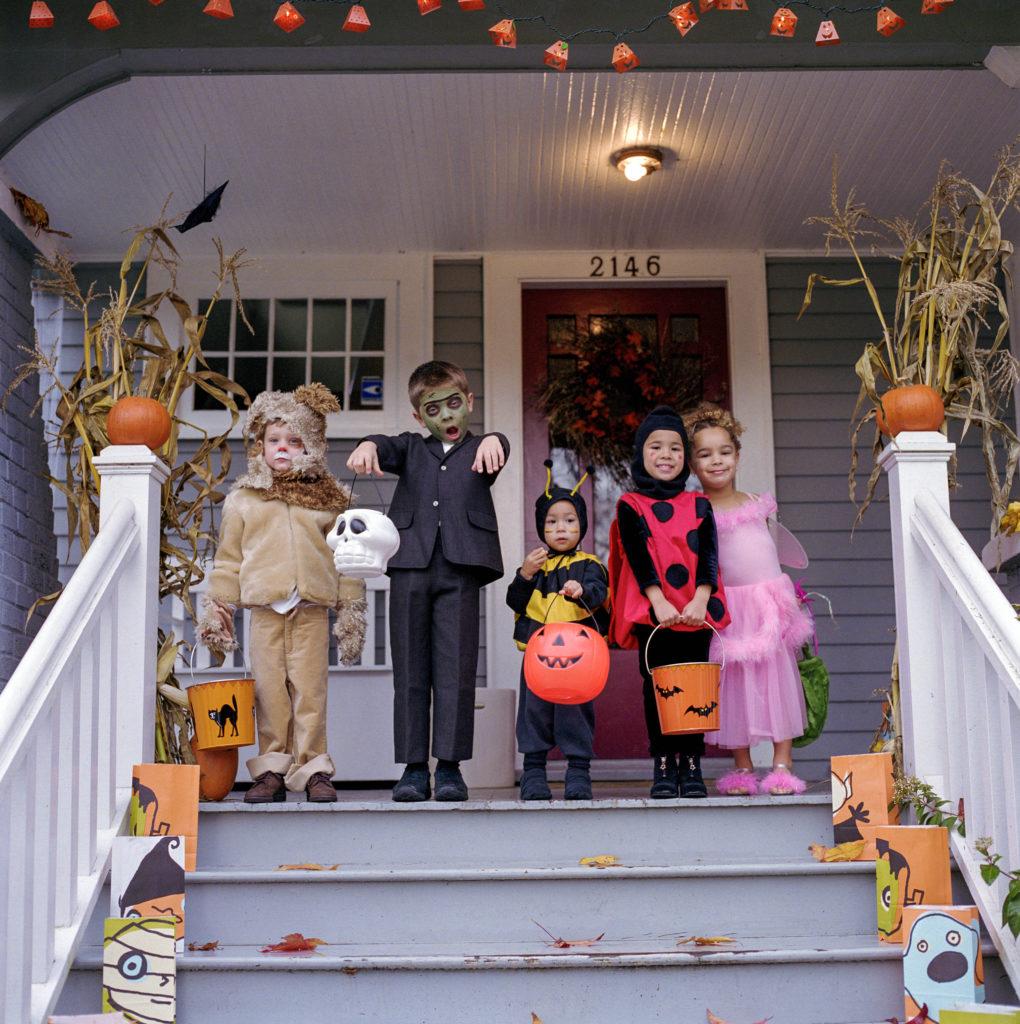 Costume conundrums and wardrobe tricks
By Jane Muller
We've just had a discussion amongst our team at City Parent as to what our Halloween costume theme will be this year. There's an annual competition in the office that we share with staff of other Metroland publications. As previous winners, the pressure is on and amongst this creative crowd we're not just clowning around.
Most kids love to get dressed up. Perhaps the positive reinforcement of receiving candy for their efforts fuels their desire to don a costume as much as consuming their reward fuels their energy level. For some of us, age does not diminish the penchant for pretending to be someone or something other than ourselves.
Kids really don't have a choice about whether or not to dress up for Halloween, their choice is what to be for Halloween. That process and the final decision usually involve parental participation.
In the beginning, they have no choice. You buy or borrow a sweet little costume that catapults them to the top of the cute scale. It's when they are able to voice their ideas, or lack thereof, that the process becomes tricky – or possibly a treat.
If only deciding what to wear was relegated to one occasion a year. The wardrobe advice offered by Dag Larsen, founder of consignment store chain Consign Toronto in this issue's fall wardrobe primer, provides some insight into how we complicate that process. City Parent associate editor Christine Davis reports on the 20 essential wardrobe items – including accessories – that fashion the foundation.
The simplicity of it all supports my theory that it's not that I have nothing to wear, it's that I have too much to wear. There are too many choices. It hasn't always been this way but over the years my wardrobe has expanded and each item has survived the "did I wear it in the past year" test. 
A young woman who spent a few months as an intern at our office always looked polished. After a few weeks I noticed that she wore black almost exclusively – a black jumpsuit or pants and top. She'd created an office uniform and she wore it well, topping it off with a few variations on how she styled her hair. Years from now she may face the challenge of choice or she may wisely stick with her stress-free fashion formula.
Last month parents were sharing images of their kids dressed in their first-day-of-school outfits. Fall is the New Year and a time for some new things. Even those of us who are not retuning to school experience the lingering effects of back-to-school wardrobe renewal. As our fashion feature suggests, purchasing clothing on consignment is one way to save money and build a wardrobe. While you're searching for Halloween costumes at second-hand stores, keep your own wardrobe in mind. You're never too old for a treat.