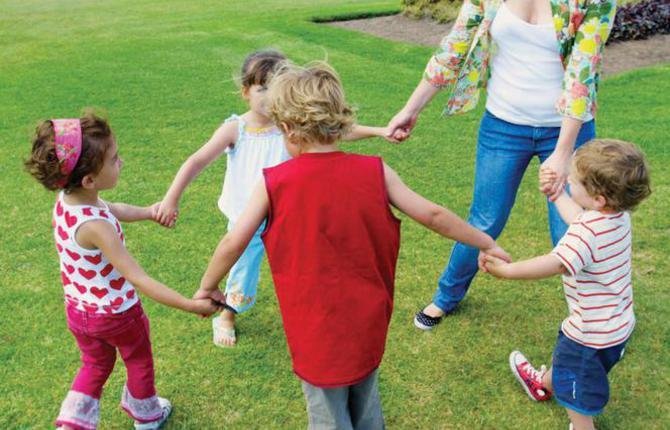 Childcare
When a childcare centre will be overseeing your child's health, welfare, feeding, comfort, and perhaps even the child's education, it is very important to choose a place you feel you can trust. Children enrolled in childcare centre that properly stimulates and nurtures a young child's mind will also be more adequately prepared by the time they start school.
For those investigating childcare centres and preschools, consider these tips before making your decision.
1. Start early. Some schools and centres are in very high demand, especially those with an established, solid reputation. Many prestigious schools have waiting lists. For new parents, look for care well in advance of the deadline to return to work. This way you have ample time to visit and consider several centres and won't feel rushed into a decision because of a time crunch.
2. Place calls to centres in your area. A lot can be determined by how promptly and in what manner your call is answered. Ask to speak to the school administrator to learn a little more about the centre's programs and policies. Find out about setting up tour appointments. Visit only the centres that made a strong first impression.
3. Ask for recommendations from friends and family.Parents who have children enrolled in certain programs may be able to point you in the right direction or tell you, from their experience, what places to avoid.
4. Visit your narrowed-down list without your child.Without the distraction of your child, you can properly take in the centre's environment. Consider these questions:
* Does the place smell and look clean?
* Are the rooms well-lit?
* Do the teachers or caregivers seem friendly and in control?
* Is the centre licensed?
* Are the bathrooms sanitary?
* Are the ratios of children to staff agreeable?
* Do the children seem content and relaxed?
* Does the care correlate with your values?
* Is the centre safe? What is done to safeguard your child?
* Are the toys cleaned regularly?
* What are the attendance policies on sick children?
These are just some preliminary questions to ask and consider. You can compile a more complete list to narrow down your choices further. For example:
5. Visit your top choices with your child, if he or she is old enough to provide input. Witness your child's reaction to the surroundings and view how staff interacts with him or her. See if you can have a "test day" to see how things go. Anticipate that it may take a few weeks for your child to seem comfortable in the new surroundings and cope with separation issues.
6. Show up at the centre at a time when parents are dropping off or picking up their children. Ask the parents what they think of the school and any concerns. This will provide a more unbiased assessment than asking the school for a referral list.
7. Meet with the teacher or staff member who will be caring for your child. Talk specifically about your wants and fears and develop a relationship with this person for the best childcare possible.