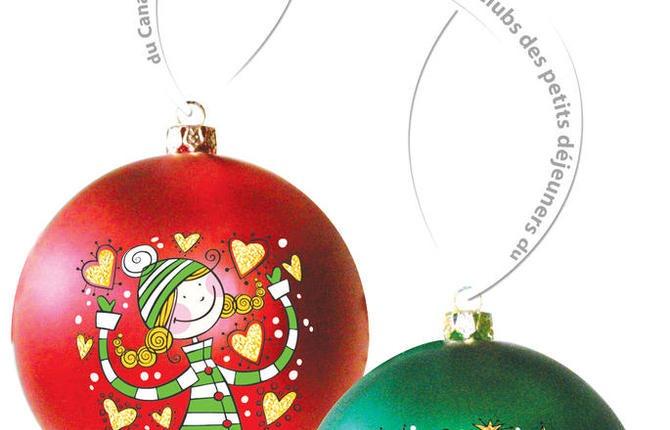 Charity ornaments
An ideal gift for a teacher, hostess and many others on your list will do double duty as a charitable donation. The purchase of a $5 Christmas Ornament Duo will benefit the Breakfast Clubs of Canada and solve your gift-giving dilemmas.
''Our dream at Breakfast Clubs of Canada is for all children to have the chance to start off their schoool day with a nutritious breakfast in a healthy environment that promotws positive self-esteem,'' explains Daniel Germain, founder and president of Breakfast Clubs of Canada.
Breakfast Clubs of Canada supports community-based nutrition program for school children, reaching 360,000 children across Canada. The specially designed ornaments can be purchased at branches of National Bank beginning November 17.