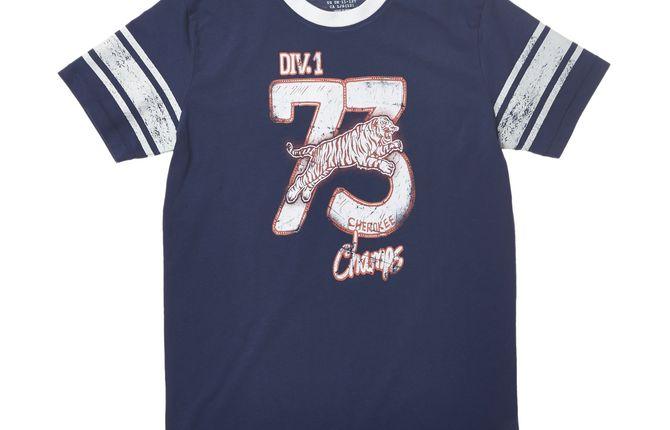 Back-to-school finds
Kids want to dress to impress when they head back to class and parents can feel pressured to over-spend on clothing and supplies.
According to a study sponsored by Sears Canada, most parents spend $121 or more on a single back-to-school outfit for their kids. According to nearly one in five parents, back-to-school time means a bill of more than $400 per child.
It's okay to delay some purchases until later in the school year to lessen the back-to-school financial crunch. Sweaters and jackets won't be worn until October anyway. Concentrate on the needs and must-haves. You don't want to send your child back-to-school wearing pants that are too short thanks to a summer growth spurt.
Shopping the sales is always wise. Budget conscious parents can also look for less expensive brands that offer quality and style. Here are some offerings from Sears Canada that will please both parents and kids.
Boys Sketchers
He may not set any speed records but this Electronz – Blazar running shoe is built for motion. Easy to slip on, the single Velcro band and stretch lacing will have him out the door in no time, ready for another active day. $49.99
Converse Hoodie
Whether the weather is cool or they just want to put on something warm and soft, every kid needs a classic hoodie. This zip hoodie offers the super soft feel with the classic Converse All Star patch. $29.97
Cherokee shirt
A boy can never have too many tees, and this one will be a popular choice for school days and perfect for any occasion. Complete the look with a pair of jeans, cap, sweater and sneakers for a back-to-school outfit. $12.97
KnitWorks skirt and jacket
This cool four-piece set will make any day at school better. Layer the motorcycle jacket over the top, accessorize with the fun necklace and add the classic skirt for fabulous outfit. $49.99
Girls Keds
Kids need to be active and this fun shoe provides the comfort and support that's required. The high-profile silhouette and five-eyelet lace up sneakers are a kids' classic. With canvas upper and rubber outsole
they feel light all day long. $49.99
Lost&Found shirt
This fashion tunic looks great with leggings and slim leg jeans. The asymmetrical cut and "rock" print send girls off to school in style and provides some coverage to keep moms happy who enforce that "leggings are not pants" rule. $24.97