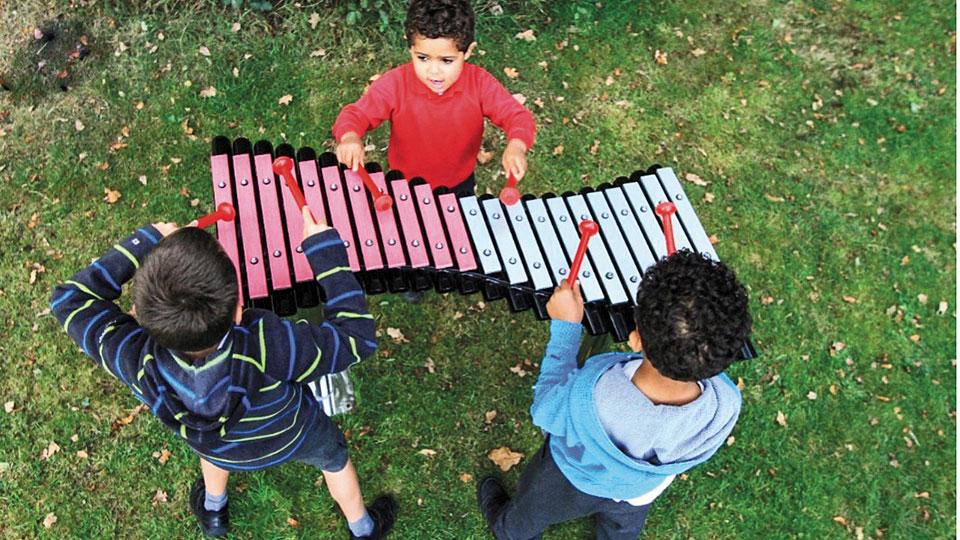 Why children should be creating music in the great outdoors
As the world reflects on the COVID-19 pandemic and its effect on communities, restrictions profoundly impacted young people, with playgrounds and parks shut across the world. In some instances, children were told to remain indoors for weeks on end.
It's no surprise then that the great outdoors has been firmly embraced as post-pandemic, the world moves to socializing and playing outside. Could one of the positives taken from the pandemic be that we have a renewed appreciation for our outdoor spaces where we can relax and play? Play is essential for children.
One such activity that can be enjoyed is playing musical instruments. There is a growing trend for schools and kindergartens to use outdoor musical instruments, bringing learning outside to the playground due to the pandemic. Percussion Play, a leading manufacturer of outdoor musical instruments, has seen a 92 percent increase this year in orders from schools and pre-schools in North America, compared to 2020.
Moving the classroom outside can help improve learning, but it can also help a child's social development. Playing musical instruments (as opposed to simply listening to music) is particularly important for human social development because music making is fun and uses different skills that most people usually employ on a day-to-day basis. This means that making music is relaxing and can relieve feelings of stress and anxiety. There is now a growing body of research that demonstrates that playing musical instruments is beneficial for children in terms of improved physical and mental health.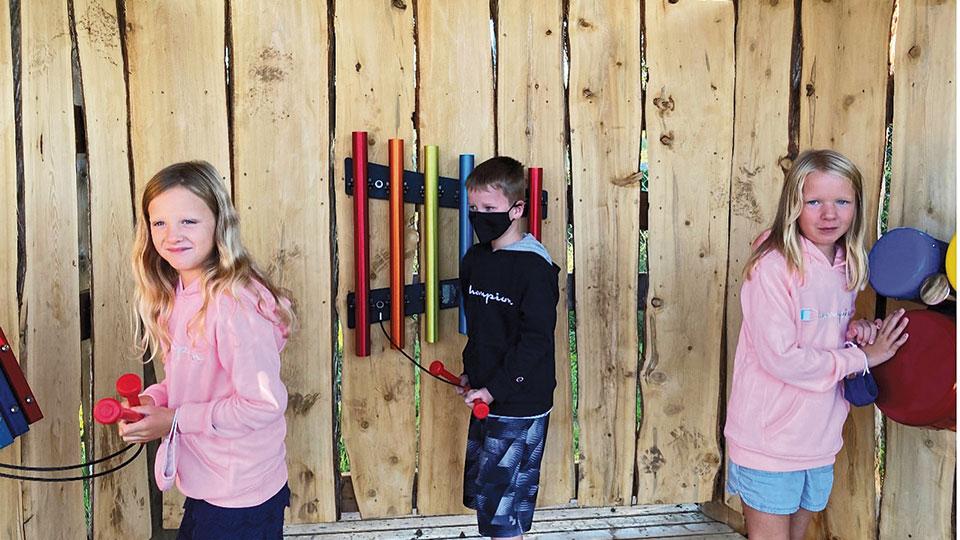 Sambro Elementary in Nova Scotia has made use of outdoor musical instruments with students enjoying the Rainbow Trio. Cobequid and principal Catherine Bouliane designed the playground and she says, "I get to listen to music playing every time the students are outside. I'm across the field, and I hear clear melodic sounds. The instruments are well designed. The sound is clear and matches what the students hear in music class. The instruments are well constructed and sturdy. So glad we decided to add that to our outdoor music area".
The benefits of music for children include:
• It encourages teamwork, self-confidence, empathy, improved communication skills and intellectual curiosity.
• Playing music accelerates the emotional development of children because children learn how to communicate with others.
• Children who play musical instruments develop the ability to show compassion and empathy towards others and respect other cultures.
• Children who have had the opportunity to develop these skills and behaviours in early life often become happier, healthier and higher-achieving adults.
Jody Ashfield, founder and CEO of Percussion Play, says it's not just educational settings that can benefit from outdoor musical instruments. "Parks, trails, libraries and community centres are making music in the great outdoors." Jody continues: "It's never been more important to encourage children's outdoor play, and we want to champion the importance of outdoor music and recognize its ability to promote play and creativity."