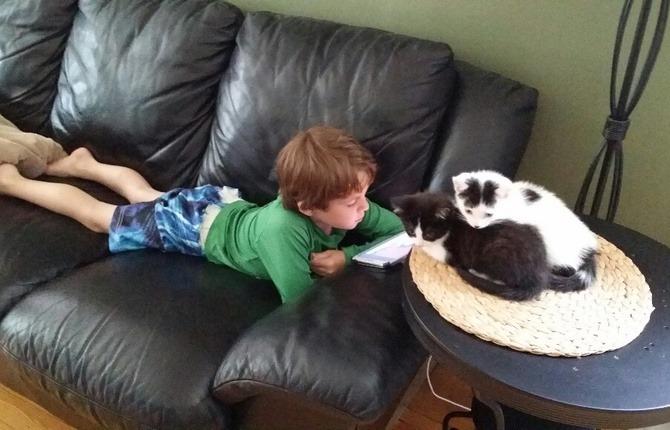 The evolution of watching TV as a kid
I recently read a blog on blogTO about the 10 weirdest Toronto kid's shows of all time and the television memories from my childhood came rushing back. I spent hours glued in front of the TV watching Mr. Dress-up, Read All About It, Thunder Cats, Transformers, Polka Dot Door, Sharon, Lois, and Bram, The Hilarious House of Frightenstein, and Today's Special. Most of these were aired on TVO and kids had to schedule their time to watch the latest episodes – either after school, on Saturday mornings or on Sunday evenings.
Today, TV watching is vastly different. I tried to explain to my kids what TV was like when I was a kid. To make it easy for them to understand, I compared how they watch with how I watched.
Then: We had one TV in the family room
Now: They have multiple TVs, smart phones, tablets, and laptops that can be used to watch
Then: We used the TV Guide to figure out when our shows would be airing
Now: They can watch whatever they want thanks to online streaming services like Netflix
Then: We had to wait a whole week to watch the next episode
Now: They can watch multiple episodes back to back
Then: If you knew you were going to miss your show, you could program the VCR to record it.
Now: They can pause their show, restart it, stop it – when and how they watch is entirely up to them
Looking back at my childhood, I remember the excitement of getting a VCR and eventually a second TV. It's hard to imagine how far technology will take us when my kids are old enough to have families of their own. But one thing is for sure – they barely believe me when I tell them what it was like when I was a kid!