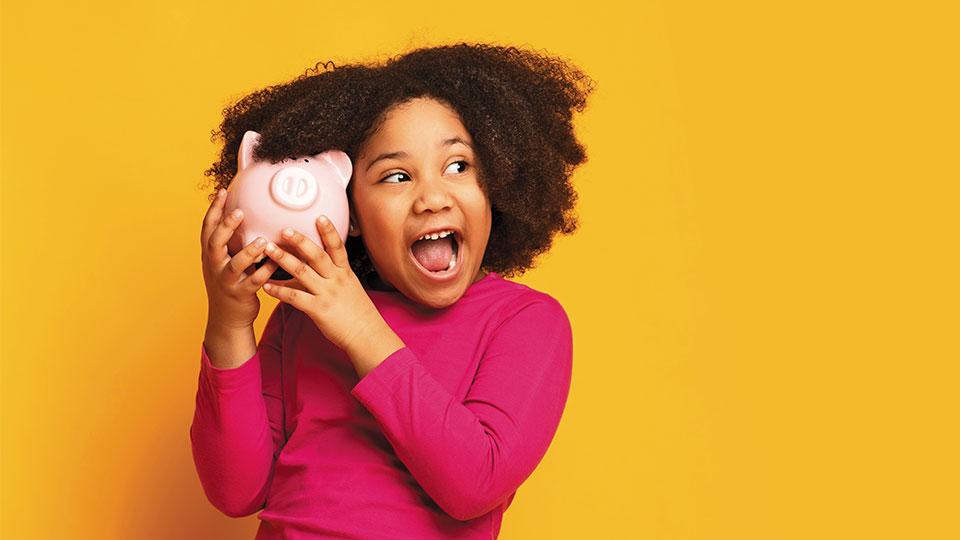 Money: NerdWallet – Kids Financing
Did you know children as young as three can begin to understand the concept of money? That's why Shannon Terrell, spokesperson and financial expert of NerdWallet Canada, suggests the earlier you start, the less intimidated your kids will feel dealing with money as they grow older.
Financial literacy is real, and many experts suggest it should be part of the three Rs. In 2019, Ontario's Education Minister Stephen Lecce announced that high schools would include financial literacy education as part of the revised and mandatory Grade 10 curriculum.
But parents can start sooner. After all, children learn through observation. They're with you when you're paying for groceries, going to the ATM, or paying bills online. There is no better time to start instilling good habits, especially in those early years when children are at most impressionable.
"One of the best ways we can introduce these concepts to kids, especially younger children, in that three-to-five-year age range is with books and games," suggests Terrell. She recommends the rhyming picture book called Money Plan by Monica Eaton. Readers learn how money is earned and why budgeting for the things we want and need is essential.
Once the child is about six or seven, it may be an appropriate time to introduce your children to the concept of earning and saving with an allowance. Using a piggy bank or various jars can help your child physically allocate the money. Not only will this help introduce the difference between wants and needs, but where the money is going and how much they have.
"At its core, I think wants and needs are the backbones of a budget. So, when you approach this topic with your kids, you're not just helping them make more informed decisions with their money. You're teaching them about the value of creating a budget." And if you need extra help, another book Terrell recommends is, Do I Need It? Or Do I Want it? by Jennifer Larson.
"Although a piggy bank is a great starting point, I encourage parents to consider opening an account for their child. It will help introduce them to the banking system. And although you can do this online, I'd urge parents to go into a bank. Not only will it help familiarize your child with the overall environment, but it's also important to get kids to understand the concept of storing their money in a place where they can't see it. So, instead of saving their money in a piggy bank in their bedroom, it's now in the bank earning interest and working for them."
Terrell's advice, start early. After all, the banking world can be intimidating even for the not-so-young.
And if you need to brush up on your financial literacy, look no further than NerdWallet Canada. Their goal is to help demystify money matters by providing tools and tips. Whether you want to know how to select the best credit card, create a budget, or need help with personal financing decisions – NerdWallet Canada is your resource. The best part is that NerdWallet Canada is not tied to any financial institutions and can provide objective advice and timely tips to answer your money questions.
For more information, visit: nerdwallet.com/ca/