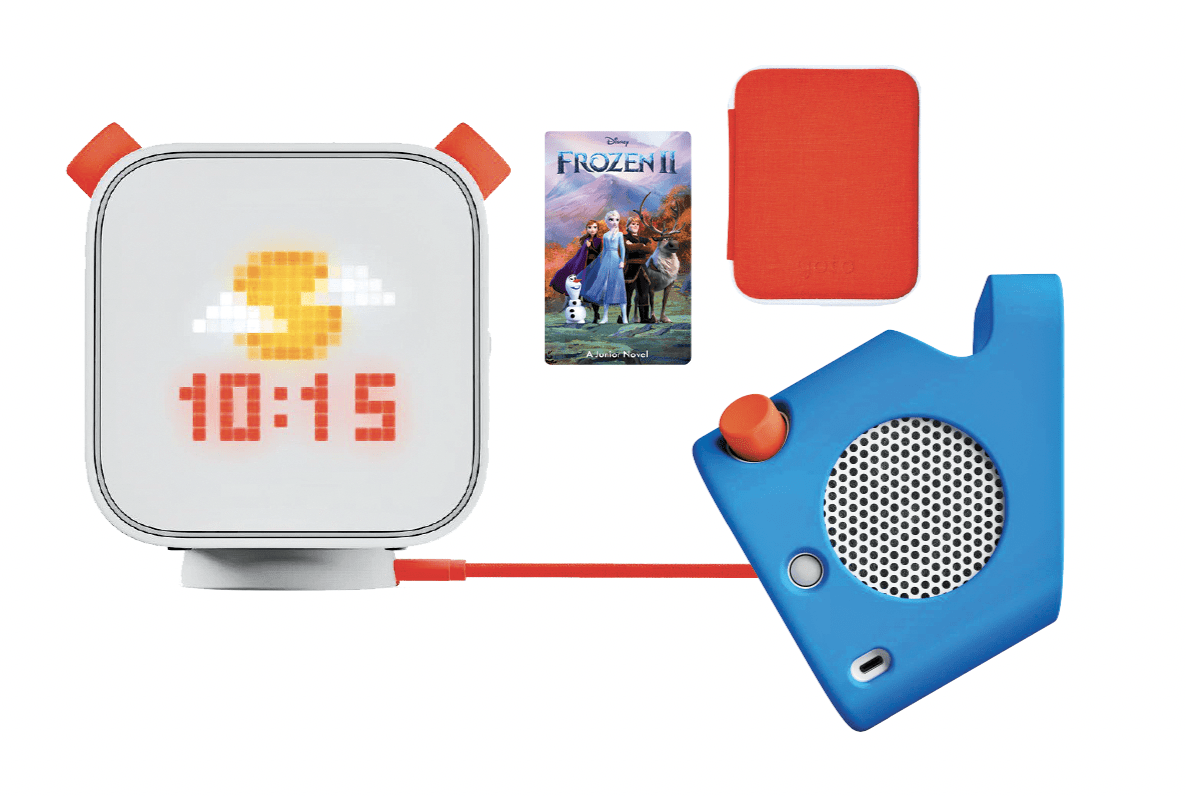 kids gadgets The Yoto Player Sets New Standard for Kids Audio
Introducing the Yoto Player (3rd Generation) – an interactive audio platform for kids that offers over 1,000 stories, songs, activities, and more from the world's greatest creators to inspire creative play and learning. Yoto's carefully connected audio players – the Yoto Player and the Yoto Mini – puts kids safely in control. No cameras. No microphones. No ads. Featuring significant improvements and updates, the new The Yoto Player (3rd Generation) has: a vibrant seven-colour night light, sleep timer, and alarm, acoustically engineered, sparkling stereo sound, a more powerful battery life (3x longer charge than the 2nd Generation), USB-C fast-charging and wireless charging, a durable casing that protects against daily wear and tear, and 32GB of storage for 600+ hours of audio for offline viewing.
90 per cent of parents agree that Yoto makes bedtime easier. Yoto Player (3rd Generation) now includes a room temperature feature to help parents ensure their newborn is always sleeping comfortably. With the Yoto App, parents can monitor their children's room temperature right from their mobile devices.
Inspired by Montessori principles, Ben Drury and Filip Denker founded Yoto in 2017. Yoto's platform features both award-winning original content and audio that has been licensed or co-created with partners. These partners include PRH, Macmillan, Sony, Disney, LEGO, Roald Dahl Story Company, HarperCollins, Hachette, Viacom, Bonnier and Scholastic.
Accessories are sold separately.