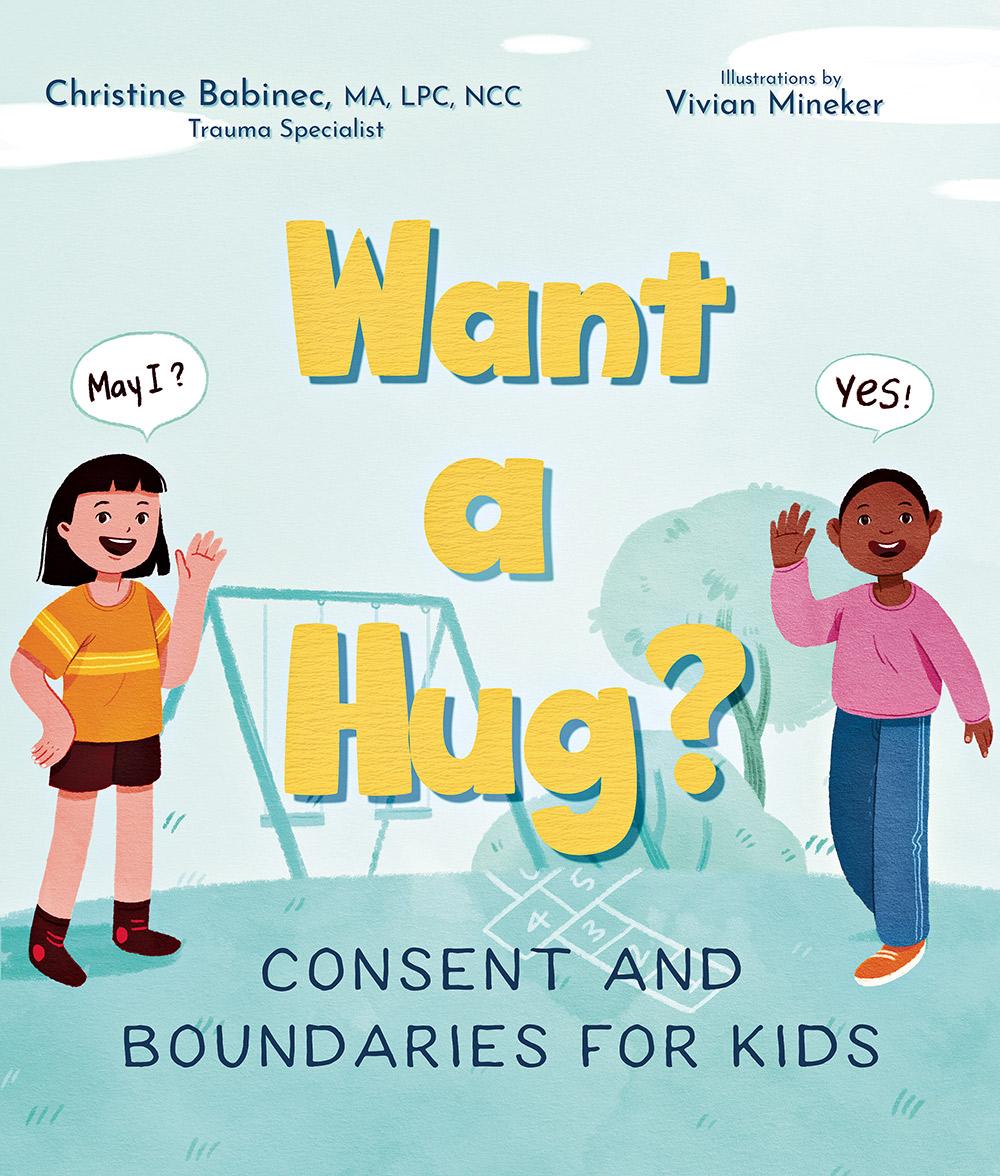 Christine Babinec's Book 'Want a Hug?' Helps Children Learn About Boundaries
Learning about personal boundaries and how and when to ask for permission before touching another person or their belongings is an important milestone in a child's development and the foundation of healthy relationship building.
Christine Babinec's picture book Want a Hug? helps children learn these important lessons in a positive and naturally respectful way. The book helps children understand their own and the boundaries of others and highlights the need to ask for consent first before moving into someone's personal space.
Want a Hug? focuses on the importance of getting and giving consent by covering a variety of situations from holding hands to hugging, playing with another's toys, sharing school materials and other familiar interactions through colourful illustrations. The book highlights how comfort levels differ from one person to the next. It also illustrates how quickly children and adults can change their minds when it comes to personal boundaries and touching.
The book normalizes asking questions first and demonstrates to the reader that it is OK to say no without hurting someone's feelings or feeling bad themselves. It also teaches children that not only should they ask first, but others should ask them first as well. The story has many relatable scenarios to help children learn how to express and understand personal boundaries without feeling bad about themselves and others. Throughout the pages, the message is always positive. The story consistently reinforces acceptance and respect of yes and no answers. It is written for school age children between kindergarten to grade 6 levels.
The book gives tools to handle situations and helps readers problem solve different scenarios and forms of touching. It also has a one-page write-up at the end of the story that explains the importance of consent in everyday interactions. It is educational and helps readers understand the importance of getting and giving consent while encouraging conversation.
Since its publication and debut last October, Want a Hug? has been well received throughout the US. It recently won the Children's Book Council award under their 2023 Children's Favourites Awards, 3rd-5th Grade.
The author, Christine Babinec, is a Licensed Professional Counsellor and National Board Certified Counsellor with her own clinical practice in Oregon, USA. She has over 20 years experience working with children and treating all types of traumas. Babinec wrote this book because she wanted to create an engaging and entertaining resource that not only teaches the reader, but also encourages conversation between children and their parents, educators, and caregivers.
Through her experiences, Babinec noticed that books written about consent and boundaries often lack positive messaging, take a blaming or prescriptive stance, and do not encourage the reader to ask questions or explore their feelings and relationships. She wants all kids to know if boundaries or consent is not honored, it's not their fault. Want a Hug? is a polished, easy-to-read, story that teaches children that a no response is not a negative response but rather the person's natural feelings and comfort level towards personal boundaries.
Babinec has also written blogs and newsletters. She has been a guest speaker on podcasts and several TV shows.
Want a Hug? was published by Familius, a husband and wife-founded publishing company in California. Familius has been in business for 12 years. It publishes an average of 40 high quality books per year. They have a diverse list of book types for different ages, genres, and interests.
Want a Hug? is a great addition to home and school libraries. It is currently available in stores, on Amazon, and on the Familius web page.