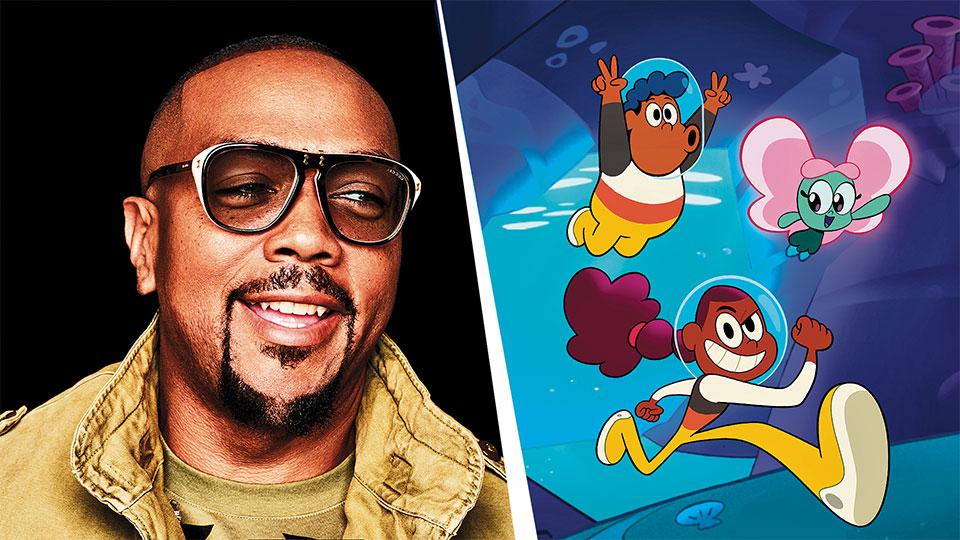 Big blue CBC's New Animated Series takes kids deep into the ocean to learn about climate change
A new Canadian children's animated series became available in December on CBC Kids and the CBC streaming service, CBC Gem. Big Blue is a lively and entertaining series that follows siblings Lettie and Lemo, along with their quirky submarine crew and a stowaway magical ocean fairy named Bacon Berry as they travel deep in the ocean to explore their world, unravel mysteries and address climate change issues.
Throughout each episode, viewers will get to know the five main characters as they work together to navigate their submarine around their ocean world and befriend other marine life. Designed for school-aged children between the ages of five and nine, the show premiered on Dec. 4, 2021 and is guaranteed to bring joy and laughter to its viewers while teaching them how to protect the earth.
Created by Gyimah Gariba and produced by GURU Studios, Big Blue is the first of its kind in television entertainment. Unlike most made-for-TV series that are designed to educate their viewers about environmental issues, this show is redefining what today's young climate-change activists look like. Where traditional programs have had predominantly Caucasian characters addressing important issues about climate change, the five main characters in Big Blue are Black-Canadian youngsters. By representing a more diverse audience, Big Blue is showing their BIPOC viewers how valued and important their role is in protecting the planet.
The show's creator is one of the few Black children's animators in Canada and one of the most prominent animators in the industry. Gariba was born and raised in Ghana. His love for drawing grew while watching his two older siblings draw pictures. After finishing school at 17 years of age, Gariba moved to Canada to pursue his post-secondary education in animation at Sheridan College.
During his nine-year career, Gariba has gained a massive online following on his social media pages for his unique designs and illustration style. He was named one of Animation Magazine's 2020 Rising Stars of Animation and one of "15 Young African Creatives Rebranding Africa" by Forbes Magazine.
He created Big Blue four years ago when GURU Studios was looking for new pitch ideas. Although he is not a climate activist, Gariba is like most Canadians, invested in doing his part to reduce climate change. The show's main characters, Lettie and Lemo, are based on his two older siblings, while the young ocean fairy, Bacon Berry, is based on, and named by, his younger sibling.
The show's producer, GURU Studios, is a highly reputable, award-winning Canadian production company that is also involved in other highly popular shows such as PAW Patrol, True and the Rainbow Kingdom, a Netflix original series, and Disney's Junior and Hulu.
The theme song for the show was written and performed by Grammy-award-winning music producer Timbaland and his Beatclub team.