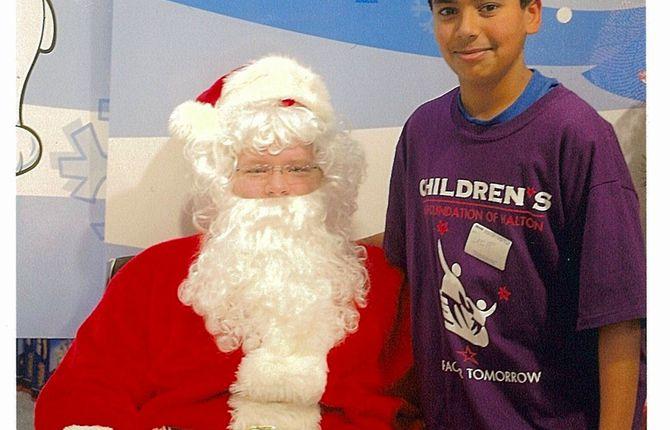 Amazing Kid: Harnoor Gill
For most, volunteering is a means to an end, either mandated by some higher power or performed during the holiday season when one feels they should give back to their community. I myself have been issued a mandatory 40 hours in order to complete my high school diploma, which I completed with some grumbling if I must be completely honest. So it is inspiring to come across someone who is so utterly and selflessly devoted to volunteer causes as Georgetown's own Harnoor Gill, making him an amazing kid.
At only 13, Harnoor has volunteered more time to local environmental causes than most adults have in a lifetime. But Harnoor does not see age as an obstacle. "I tell youth that age is not a barrier to volunteering. We can speak up for ourselves, for what we believe is right and wrong." ??Harnoor was first bit by the volunteering bug when he was just four years old. While living in Hong Kong he would sell cookies to raise money door-to-door, and from there the spark was ignited. He has been an active member of his school's Recycling Club since Kindergarten, performing duties such as taking out his classes recycling after every school day. He also started his own club, the Green Team at school, a team dedicated to promoting environmentally-friendly classrooms at their school. He is also a Youth Caucus member of the organization Power, and youth volunteer for Halton Children's Aid Society, Volunteer Halton, WPEC, and the Town of Halton Hills. In all, Harnoor can count 20 different organizations and events that he has dedicated over 1,000 hours. If there is ever a volunteer project or event in the Georgetown community, chances are Harnoor will be there.
But volunteering for other organizations doesn't seem to be enough for this peace promoter. In 2010 Harnoor founded his own charity, the Jean Green Drive. The local and international charity re-uses gently used (and sometimes new) jeans and donates them to underprivileged and homeless youth both in our community and overseas. Currently, over 1,000 jeans have been donated to the cause, as well as 500 directly bought and distributed by Harnoor himself in India.
Harnoor writes articles for multiple publications across Canada, not only about his own story but what they can do to better help the environment. Besides being a dedicated philanthropist, Harnoor is also a gifted dancer and spelling bee champion. In both 2010 and 2011 he became a Milton Regional Spelling Bee of Canada Intermediate Champion.  That same year Harnoor also received the 2011 Volunteer Recognition Award from the Town of Halton Hills, the Youth Recognition Award from the Halton Hills Mayor's Youth Action Committee, the Halton Regional Chairs Environmental Award, and the Public awareness award from the Halton Children's Aid Society, as well as a Certificate of Recognition for the Ontario Junior Citizen of the Year Award. Harnoor was also recently featured – among 14 other extradinary kids—as one of Canada's top 15 under 15.
But Harnoor is not one to focus on the glitter and instead focuses on the importance of doing a good deed. He says, "I like volunteering because you give up your time to help others. And in the end you feel proud that you helped someone and it is a good deed."
Harnoor says he also enjoys volunteering because he gets to learn so much from his experiences. He hopes that his story will help inspire other youth to volunteer in their own communities. "My message to youth is that our community needs you. Together we can play an important role in building this amazing planet for the future."