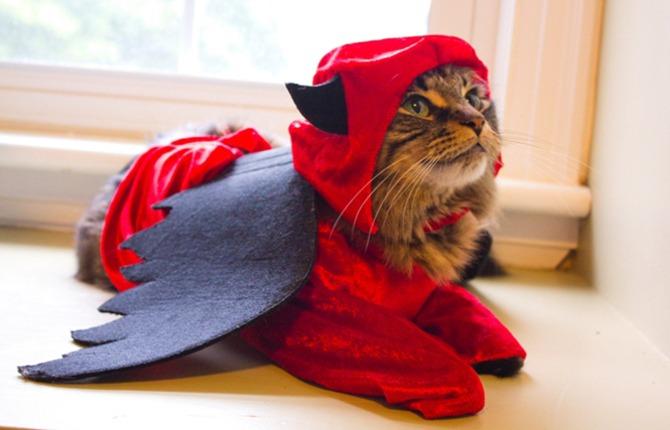 Treat your pets to a safe Halloween
As you transform your home into a spooktacular abode for Halloween, it's important to keep your pet's safety in mind. This time of the year can be frightful for our furry friends and Pets Plus Us, a pet community and health insurer, offers the following tips to ensure that everyone has a happy and safe Halloween:
· Decorations: Our pets' curiosity can easily get the best of them, hang any loose decorations well out of their reach and replace jack-o-lantern candles for battery operated alternatives.
· Treats:Without a doubt there will be plenty of candy to go around but be sure to keep it away from your four-legged friends. All candy (and their wrappers) should be avoided, especially chocolate as it poses the greatest risk. If anything, pick up a special treat just for your pets so they aren't left out of the fun!
· Costume: While it's fun to dress up your cat or dog, remember to
remove the costume when you're not there to supervise. While alone, your pet could get tangled in the fabric or ingest some of the material. And also be sure to check if they're uncomfortable, snug fitting costumes may restrict their breathing.
· Visitors: There will be plenty of visitors over the course of the evening which can get our pets very excited. Make sure there's a quiet spot available for them to retreat to so they can calm down or take a moment to rest.
· Electrical cords: Spooky lights and automated ghosts are great surprises for the kids but their cords are a tantalizing trap for pets. Secure loose cords to the floor with tape and be sure to keep your pets away if they tend to chew. (NC)