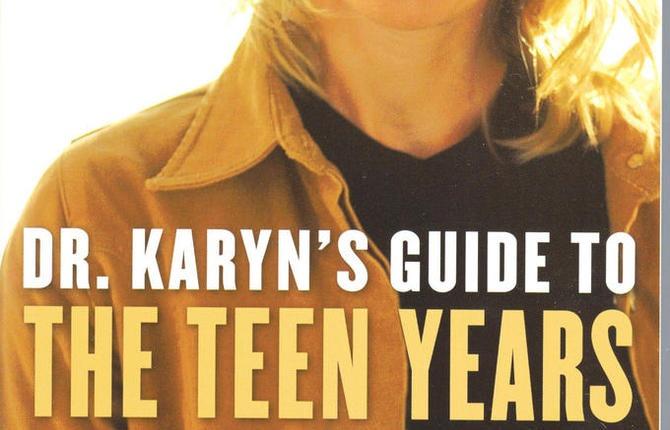 The voice of experience
Are you what might be described as a helicopter parent? Are you the kind of parent who hovers around your children, trying to make sure that everything is just right for them? Do you believe that your kids are entitled to good marks, to success on the playing field, or that they should earn all that? Are you the parent who makes sure your child gets results, hangs out with the right kids and has all the coolest clothes and stuff?
In her book Dr. Karyn's Guide to the Teen Years, City Parent contributor Dr. Karyn Gordon outlines two different parenting styles. "Outside-In" parents dwell on achievments. "These parents put most of their focus on what their teen is doing or achieving as an indication of both their teens healthy development and of their own success and effectiveness as parents," Gordon writes.
"An inside out parent is one who manages to keep the big picture in mind, focussing on who their teen is becoming above all else," she continues. She uses an example of evaluating a hockey season. An outside-in parent will gauge a successful season on goals, wins and awards. An inside-out parent will ask whether or not their child was a good team player. Did they have fun? Did they play the game with excellence.
It's that relentless focus on the big picture that makes Gordon's book such an excellent resource for parents of teens. We all know how tumultuous things can be in a house with even one teenager, but using a resource like Dr. Karyn's Guide to the Teen Years will certainly help make the process much easier. There are six sections in the book that focus on what Gordon views as the six principles of effective parenting:
1) Keeping the big picture in mind at all times
2) Acknowledging and adjusting our parent
ing attitudes
3)Understanding and communicating
emotions
4) Building our child's self esteem
5) Communicating effectively
6) Establishing boundaries and providing
structure
Each section provides general advice, but also provides lots of specific tips on how to deal with everything from depression to substance abuse to the always fun issues of sex and sexual orientation. While Gordon, who lives in Toronto, acknowledges that her education has helped her develop her theories on parenting, she credits much of what can be found in this excellent book to the more than 7,000 hours of tapes she's amassed through interviews of teens.
Gordon manages to not only explain why it's so hard for us to get our teenage sons to talk and our teenage daughters to listen, she provides lots of concrete tips that will help make that happen. She emphasizes how important it is for parents to set boundaries and how doing just that will help us teach our kids to be responsible adults in a world where, unfortunately, so many of their role models aren't.
• Gordon, Dr. Karyn, Dr. Karyn's Guide to the Teen Years, Harper Collins Publishers, Toronto 2008