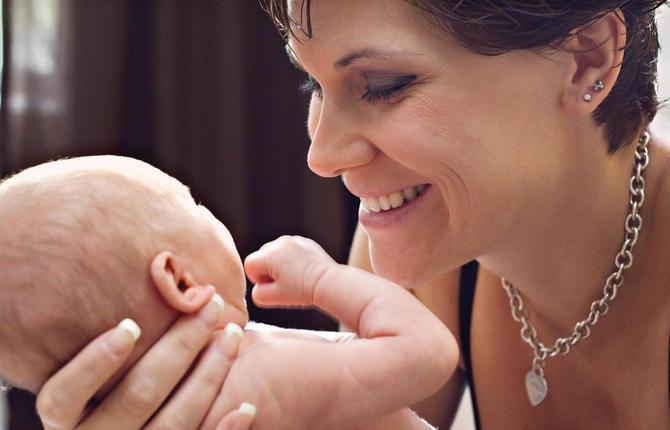 Postpartum support available
Since its launch in May, the Peel Postpartum Family Support Line has rapidly grown into one of Spectra Community Support Services' most called support lines. Throughout Peel Region, mothers and families are now calling the Postpartum Family Support Line for free, confidential support during pregnancy and after the birth or adoption of their child.
When a parent welcomes a new baby, they are often surprised at how challenging it can be to adjust to this new role. Some families arrive at home with their baby and become progressively isolated as feelings of sadness, disappointment, and exhaustion set in. The Peel Postpartum Family Support Line is helping them with the necessary confidence and support needed to parent their new baby whether it is their first or their fifth.
The Peel Postpartum Family Support Line program is a joint venture with the Peel Postpartum Mood Disorder Program and the Success by 6 coalition and is the very first of its kind in Peel Region. Highly trained staff and volunteers answer calls in English, Hindi, Urdu, Punjabi, Spanish, Portuguese, Mandarin and Cantonese. They provide valuable peer support along with information about postpartum mood disorder as well as referrals to community resources.
Calls are confidential – ideal for mothers who find it difficult to talk about their concerns – and convenient – no worries about transportation, childcare, or setting appointments. Parents can call when they need support. An outbound "check-in" call service is also available to those who register or who are referred by their health care provider.
The Peel Postpartum Family Support Line is funded by the Ontario Trillium Foundation and is a part of the collaborative of Peel Postpartum Mood Disorder Program, Region of Peel. Spectra Community Support Services has been providing 24-hour confidential listening support to residents who are in need of emotional first aid. Multilingual staff and volunteers respond to calls from people who are experiencing social isolation, stress, loss, addictions, or challenges in coping.
Call 905-459-8441 from Brampton and Mississauga, and now from Caledon at 289-298-5468.