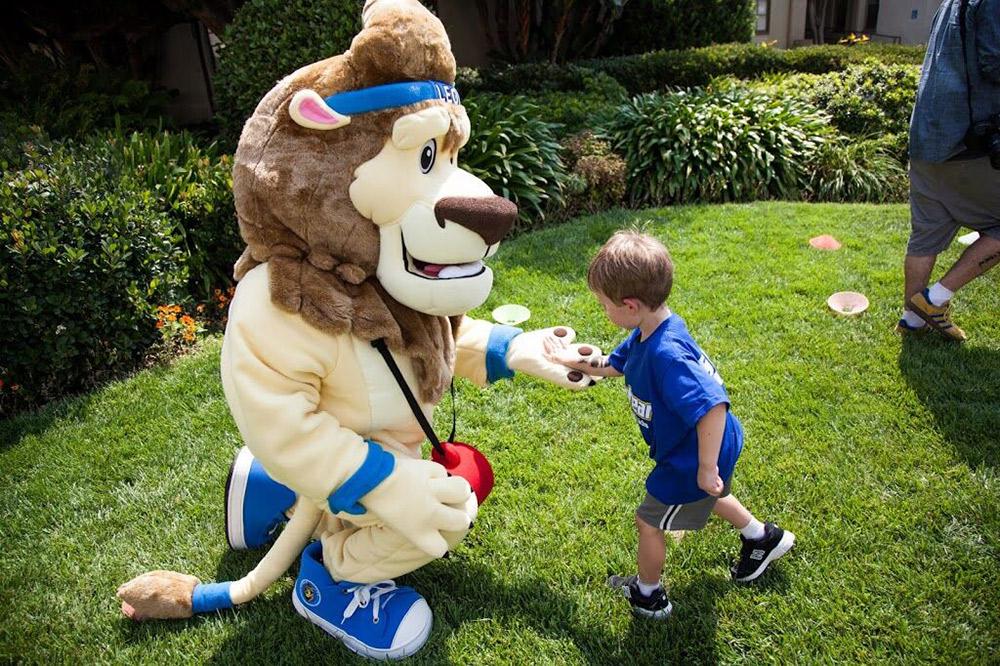 Physical Activity: Lionheart Fitness Kids
According to NBA Hall of Famer Scottie Pippen, "Some of the best lessons I have learned were through great coaches. They were life lessons, not just game strategies or tactics. Lionheart Fitness Kids provides valuable moments and memories from some of the most inspiring coaches I have ever met."
"Great coaches don't teach. They inspire."
For John Skoryna, president and CEO of Lionheart Fitness Kids Inc., his father instilled in him the importance of "play" while teaching him the fundamentals of sports. Growing up just outside of Ottawa, along with his eight siblings, athletics played an important role in John's life, and his passion for coaching kids stemmed from the inspiration he received from great coaches like his father. As a result, he has dedicated his life to empowering kids through sports and fitness.
Now residing in Los Angeles, Skoryna has dedicated his life to empowering kids through sport by creating programs that teach sports and imaginative play to the pre-school-age children of A-list celebrities, NBA players and film studio executives.
Lionheart also provides sports programming to onsite childcare facilities for some of the largest corporations worldwide, including Paramount, Sony and Universal Studios, Pixar, the YMCA, NASA, and more. Whether it's a Live or a Virtual experience like the ones offered at Lionheartfitnessadventures.com, Skoryna has created an international network of Lionheart coaches that have instilled a positive impact on millions of children, teaching them they can achieve anything they can put their minds to.
"All great athletes first learned to love the game."
At Lionheart Fitness Kids, Skoryna says it's about creating great programming and always putting the children first. But you can't do that without equipping your coaches with the right tools. That's why coaches are certified through the Lionheart Coach Certification program. Experts in early childhood development have helped design the program the coaches follow. "The fundamentals are hidden within the imaginative games creating positive habits around sports and fitness they'll take well into adulthood."
So, why Lionheart? What's the secret?
"Our unique sports classes are designed to bring out the best in our students in a fun, non-competitive environment. Positive reinforcement and encouragement are our most powerful teaching tools. Our structured program teaches the necessary fundamentals of sports in a stress-free environment."
Lionheart's road to character development.
At the core of Lionheart are the 12 pillars of sportsmanship which are incorporated monthly as a theme into all games and practices. Confidence, respect, kindness, responsibility, the power of words, determination, positive thinking, gratefulness, loyalty, honesty, leadership, and generosity.
At Lionheart, they will discover that a true athlete treats others with kindness and has self- and peer respect. "We believe that the physical aspect of a Lionheart class is just as important as teaching these values at a young age," points out Skoryna.
Last word to aspiring coaches, "Give 100 per cent of your heart to every class – aim to make every class experience memorable."
For more information visit:
Lionheartfitnesskids.com
Lionheartfitnessadventures.com
Lionheartcoachlife.com