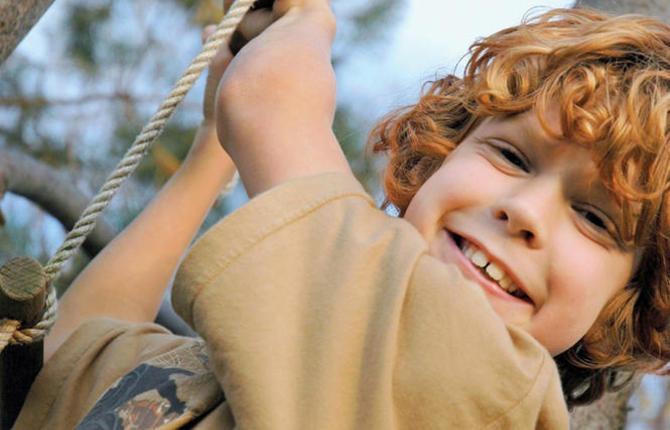 Keep kids active for good health
While most adults are aware that they need to get at least 30 minutes of exercise a day, children actually need twice that amount, according to many dietary guidelines to combat childhood obesity.
While 60 minutes of moderate to vigorous exercise every day might seem like a lot when considering that kids are exposed to exercise during gym class, recess and after school activities each day, it's actually quite easy for children to get that much exercise. But it's nothing compared to the amount of time children spend doing far less healthy activities.
The American Academy of Pediatrics (AAP) reports that the average child spends three hours a day watching TV, while the Kaiser Family Foundation reports kids are spending an average of 5-1/2 hours per day involved in all media, including TV and computers.
While that's an alarming statistic, it points out how easy it could be to get kids more involved in exercise. If time spent in front of the TV and surfing the Internet is simply decreased by less than 20 per cent, time now becomes available for physical activity – and that's all the time kids need. (MS)