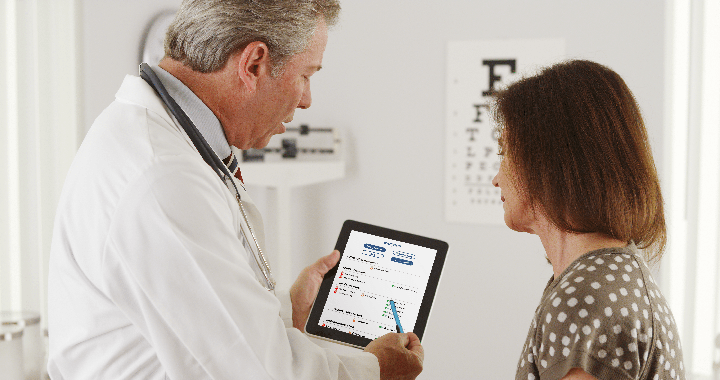 Healthcare – Inagene PGx Testing
We've all seen it—that intrusive nose swab used for a COVID-19 test. Now, instead imagine if you could simply swab the inside of your cheek to determine which medication would work best for you?
"The exciting news is there is such a test kit, and it's available online," says Nancy White, CEO at Inagene Diagnostics Inc. of Toronto.
Inagene Diagnostic Inc., a Canadian pharmacogenetic testing company, and Calian Group Ltd., one of Canada's largest national health services organizations, recently announced the results of a ground-breaking pilot. It evaluated the real-world value of pharmacogenetic (PGx) testing in the treatment of chronic pain and mental health conditions. You and your healthcare practitioner will now be able to leverage pharmacogenetic testing to skip trial and error in finding treatment success faster – tailored specifically to your DNA and your genetic makeup.
So, what's PGx testing?
Basically, it's studying the interactions of drugs (pharma) and an individual's genes (genom). Since genes control how drugs are metabolized, with a simple cheek swab, the PGx test could help identify how your gene makeup impacts your response to certain medications. "This way, treatment can be personalized, revealing which medications and doses are likely to work best," says Dr. Ron Whalen, MD CCFP(EM) FCFP, Co-Medical Director of the PEI Pain Institute in Charlottetown, Prince Edward Island, and treating physician of the Inagene-Calian pilot.
Consider that countless Canadians live with chronic conditions like pain and mental illness; by age 40, one in two Canadians will have had a mental illness. "Now is the time to think differently about how we are addressing treatment," points out White. "As illustrated in the Inagene-Calian pilot report, PGx testing led to a change in their treatment plans for 76 per cent of patients involved, indicating that the majority had still not found optimal treatment despite years of taking medications. Ninety-eight per cent had previously tried and subsequently discontinued an average of 6.1 drugs that PGx testing revealed were genetically destined to fail."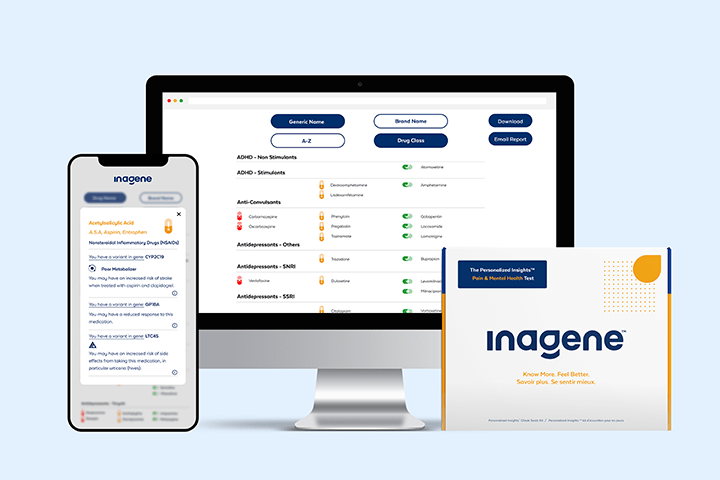 We can do better.
Whalen says, "Based on the results of the pilot, I believe every chronic pain and mental health patient for whom medication is being considered should have the Inagene test completed before drug initiation. Looking back at the patients we have followed for several years, I can't help but wonder just how different their life could have been if we had this test 10 years ago."
To learn more visit inagene.com