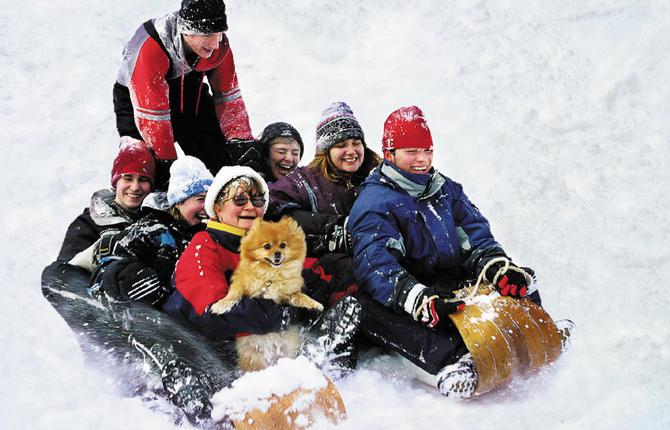 Childhood obesity
Modern medicine has virtually wiped out the illnesses and health risks our parents worried about such smallbox, polio, and measles. But we are currently facing another serious health problem that cannot be cured with vaccinations. Childhood obesity is becoming a global epidemic and will require a huge cultural shift on our part to turn it around.
We heard it from our parents and our grandparents but it's true – things have become easier for every generation. For most baby-boomers, walking to school, playing outside at recess and family meals were the norm. Now the cars and buses are lined up outside schools dropping the kids off; the active games we played are often banned in school yards for fear of an injury, playtime is in front of a computer, and our kids' schedule is jam-packed with organized activities. The reality today is remote controls, drive-thru's, and a large percentage of processed meals eaten on the run leaving us consuming many more calories and burning fewer all the time. The devastating result is that for the first time the life expectancy of the next generation is decreasing! Aside from the self esteem and social implications, our children are now at risk for Type II Diabetes, hypertension and other weight related complications that were previously reserved for middle-age.
Treatment for child obesity is most effective when the entire family is involved. As parents it is critical that we model healthy behaviour. If parents make exercise a priority, make healthy food choices and show that we understand how our body works, our children will soak that in. If they don't practice it now, chances are it will click eventually. If you are sedentary and make exercise a low priority your children will fit that same template. Parents want the best for their children, including the chance for them to lead a long healthy life. The best gift you can give them is an active family life; go for a walk instead of plunking down in front of the TV, head for a toboggan hill, join the local tennis club, the Y, or a fitness facility that welcomes young people and will work with them. And the best thing of all, you will all benefit!
• Pat Birnie is a certified personal trainer and owner and operator of Contours Express/ Burlington a fitness centre for women.