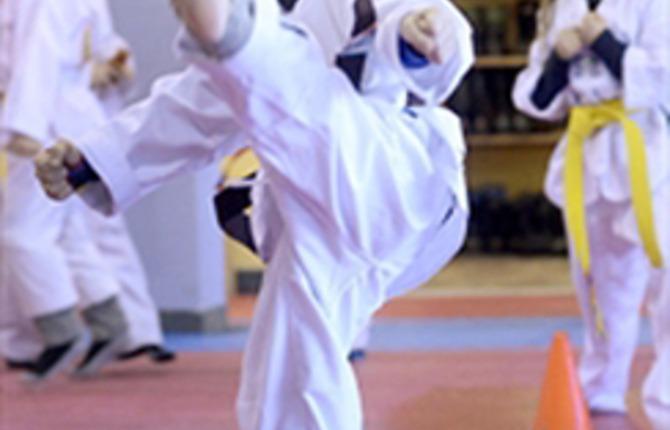 Childhood Arthritis Awareness Month: Ayden S.
Eight-year-old Burlington resident Ayden S. was diagnosed with juvenile idiopathic arthritis (JIA) in the spring of 2014. He lives in pain every day. More than 10 joints are swollen, three of which are finally moving again thanks to the heavy medications he takes to make life somewhat normal. If he does not stay on the drugs, his joints will begin to fuse like the others did. Although he was finally diagnosed at age six, it's likely that Ayden has never known a day without pain.
Ayden receives weekly injections to manage the inflammation, but doing this suppresses his immune system, making simple things like the common cold much more difficult to fight. Ayden also receives pain medication regularly to help him cope so he can attend school. He sleeps with a splint on his wrist and pinky to protect them from damage; nevertheless, he wakes up most nights in pain, and groans in his sleep.
That would be enough for most people to want to curl up and hide from the world, never mind an eight-year-old. Not Ayden. He knows how important it is that he keep moving, so he studies Tae Kwon Do five days a week (when his health allows), and he practices soccer too.
Dressed in his Tae Kwon Do Dobok, carrying rain boots painted with inspiring slogans, Ayden attends public events throughout the Burlington area and tells people: "Got some change? Make it count!" He says his goal is to kick arthritis, which has caught on as a hashtag (#kickarthritis). He has raised thousands in this way, but it wasn't enough.
Supported by his parents Sonja and Luis, and their friend Calah Brooks, Ayden ramped up his awareness and fundraising work tremendously this year, with the help of his martial arts school, where Ayden is currently studying for his black belt (that's right: black belt. This is not a kid to step down from a challenge.) They asked his family what they could do to help.
The answer: host a tournament, with the proceeds going to Team Ayden's contributions to the Walk to Fight Arthritis, the signature fundraiser for The Arthritis Society.
Held on March 28, 2015, the tournament saw more than 1,000 demonstrators, participants and sponsors come together to support Team Ayden. Thanks to major sponsorship from OMAC, several silver community and business sponsors, and the registration fees from tournament participants, the event raised more than $28,400 for the Walk.
Ayden continues to raise funds, and will be attending the Walk again in 2016. He has learned that you don't give up in the face of obstacles.
Ayden was never inspired by another to raise money. Ayden woke up one morning saying he didn't want any other kids to suffer like he was and moved forward fundraising and sharing to #kickarthritis!