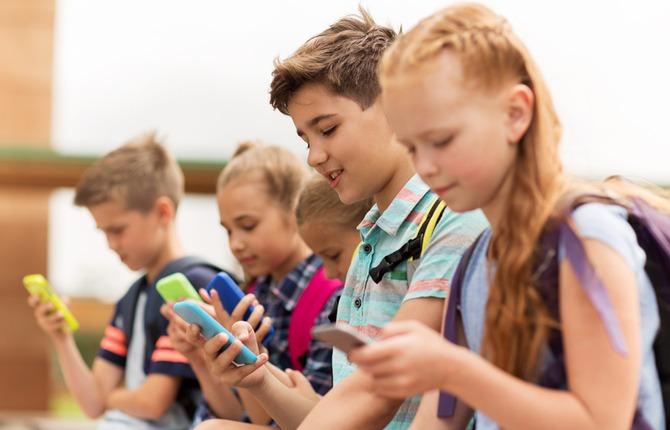 Building Empathy in an Online World
By Carolyn Jabs
There's no doubt that, with the help of social media, some people boast and lie, spread rumours and behave like bullies online. Of course, the same thing could be said about the typical middle school cafeteria. People can behave poorly in any setting. For parents, the question is how to raise children who will be a force for good both on and offline.
Empathy is a good place to start. Being able to imagine things from another person's perspective makes it easier for people to get along with each other, and that capacity has lifelong advantages.
"The ability to empathize affects our kid's future health, wealth, authentic happiness, relationship satisfaction and ability to bounce back from adversity," writes Dr. Michele Borba in her book Unselfie. If that's not enough, she goes on: "Empathy is also a positive predictor of children's reading and math scores and critical thinking skills, prepares kids for the global world and gives them a job market boost."
Some people worry that online interactions have an adverse effect on empathy because people don't see the consequences of what they say. Research, however, suggests that things aren't quite that simple. One study at the University of North Florida found that, under some circumstances, social media may actually "facilitate empathy" because it gives people a glimpse into perspectives other than their own.
Researchers have known for a long time that empathy needs to be cultivated. Parents can start by giving children words for what they are feeling even when they are very young. Children whose feelings are valued are more likely to extend that understanding to others. As children get older, encourage them to imagine the feelings of people they encounter both on and offline. Unlike sympathy, which often includes a dose of condescension or pity, empathy starts with sincere, non-judgmental curiosity. What's your experience? How do you feel about this? Help me understand what things are like for you.
Online, it's important to talk about what your child encounters. How can she recognize and respond to individuals or communities that promote intolerance or hate? How can he find communities that encourage empathy and understanding? Here are a few of ways families can engage with online communities that are actively encouraging positive social values:
Play. Common Sense Media has compiled a list of simulations that are suited to a variety of ages. Each game immerses children in a situation that stimulates thinking about how things might seem to some with different experiences. (http://bit.ly/2hE6gOC)
Create. Rock Your World encourages junior high and high school students to identify, research and publicize issues that matter to them. The website includes lessons that lead students through developing and sharing films, songs and writing. (creativevisions.org/rock-your-world/)
Learn. Ashoka is a learning community built on the premise that children will "thrive in a world of rapid change" only if they master "essential skills of empathy, teamwork, leadership, and changemaking". Parents will find many resources, including a bulletin board with thoughtful articles and videos about how to nurture empathy at startempathy.org.
Stand Up. Be Fearless Be Kind is a multi-faceted project underwritten by Hasbro. The website offers projects and programs that encourage compassion, empathy and the courage to stand up for others. Rules of Kindness challenges children to create their own rules and put them into action. Community Action Heroes spotlights young volunteers who embody empathy, kindness, and leadership. No Bully reinforces student empathy in an effort to prevent bullying in schools and after-school programs. (befearlessbekind.hasbro.com)
Act. Doing Good Together is an American nonprofit dedicated to helping families form habits of kindness. On their website, they feature stories about big-hearted kids who have accomplished exceptional things in their communities. The Resources section includes a list of engaging age-appropriate books in which characters exhibit empathy.The Good Stuff section has a collection of free printables including feeling flashcards and inspirational quotations. (doinggoodtogether.org)
Compete. Xocial is an alternative social network that invites members to raise their XO score by taking actions that create better communities. One campaign called Families for Good offered "social impact" points for everything from thanking a police officer or working at the local food bank to teaching a game to someone or performing a "secret act of nice." Each challenge is assigned a certain number of points in the hope that members will compete with each other to see who can do the most good. (xocial.com)
These are just a few online resources to cultivate empathy. Of course, the best way to teach empathy will always be modelling it at home. Be sure to spend a little no-tech time every day talking about what's happening to your child and how he or she feels about it.
Treat other people with respect. Help your children understand how they can stand up for or express what's important to them without insulting or demeaning other people. If you criticize others (including your child), do it with compassion. And never miss an opportunity to appreciate the good things people do both online and off.
Kids who know the benefits of empathy because they've experienced them at home are in a much better position to fend off malicious influences online. Even more important, they are likely to gravitate to communities that will support them in finding the kind of happiness that is rooted in understanding, compassion and generosity.
Carolyn Jabs, has been writing Growing Up Online for more than 10 years. cooperativewisdom.org