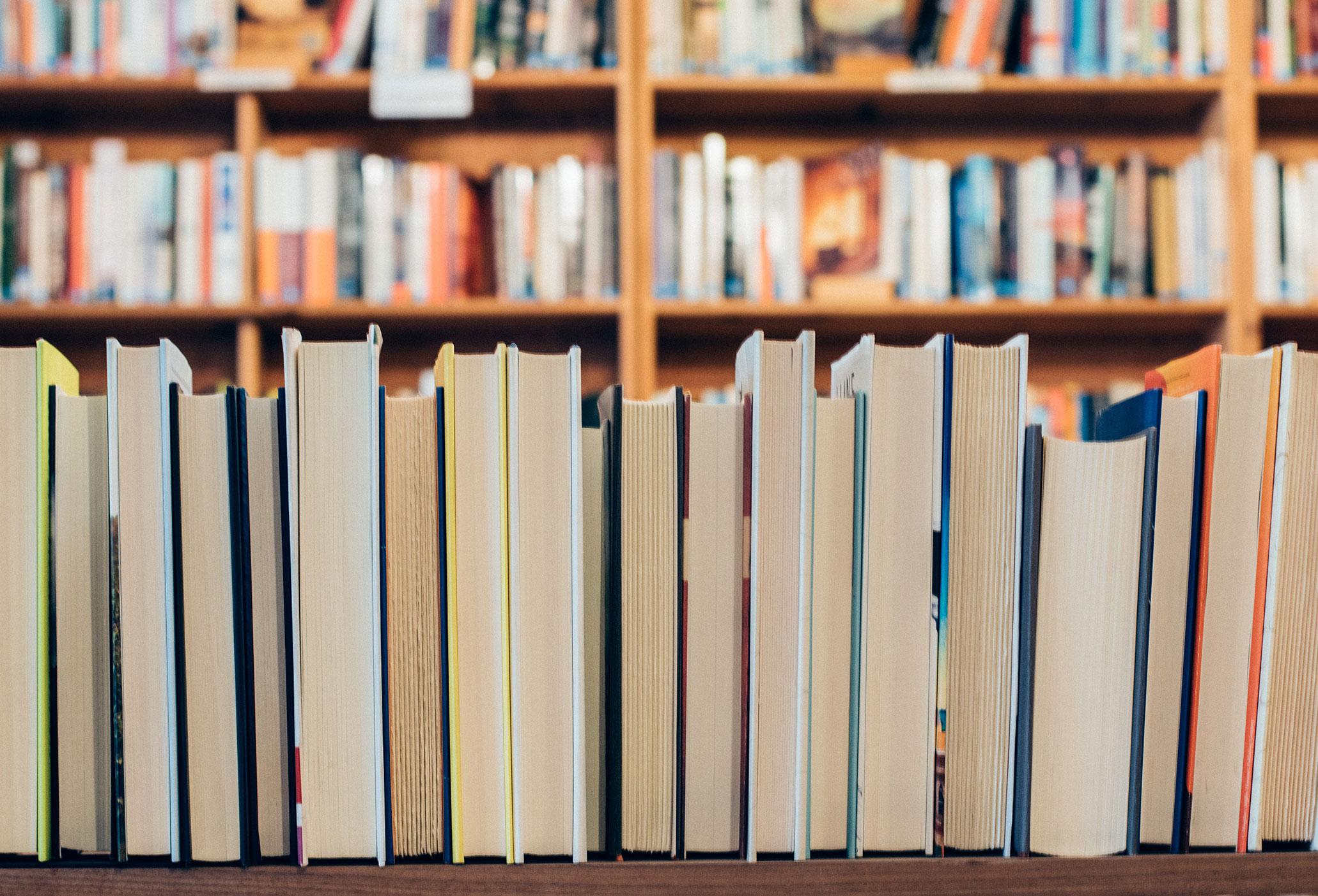 Private and Montessori School Guide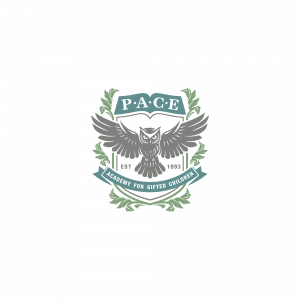 The Academy for Gifted Children – P.A.C.E. is a magnet school for students who have been identified as intellectually gifted by means of a psychoeducational assessment. The school is devoted entirely to meeting the needs of identified intellectually gifted students in grades 1 through 8. Our curriculum is differentiated through various methodologies and strategies (i.e. greater depth and breadth of instruction, compacting, identifying personal learning styles, creative problem solving, acceleration, inquiry-based learning, addressing critical thinking skills, sophisticated field studies and pre-AP courses offered in grade 8). Our mission is to enhance the abilities of our students, while simultaneously addressing their social and emotional needs. Gifted children need high-powered learning experiences to challenge their minds and ensure intellectual growth and achievement. P.A.C.E. has ranked nationally in math, science, robotics, and expository writing competitions, all of which serve as catalysts to the pursuit and achievement of our students' future goals and successes.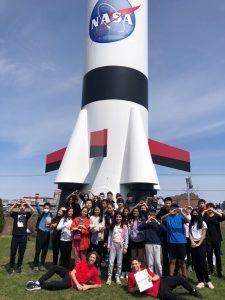 (905) 773-0997 | matt@pace.ca
---

Head Start Montessori stands as an independent institution committed to fostering the growth of the complete child while upholding the values of the Association Montessori Internationale (AMI). They champion quality over quantity, capping enrolment at 100 children. This deliberate choice builds on their belief that an intimate community of committed families, creates an enriching wealth of resources and holistic development that positively impacts their students.
Head Start Montessori School is thrilled to announce the opening of its Montessori Elementary program. Enrollment is open. Please call the school for booking a tour.
Their location, strategically positioned at Sheppard Ave. East and Victoria Park Ave., offers convenience with accessibility via highways 401 and 404. For added convenience, they offer a complimentary shuttle service between the Atria complex and Fairview Mall, linked to Don Mills Station, where there is ample parking available.
(416) 756-7300
---

Discover success on your terms with Ontario Online Schools!
Personalized Learning: Our vibrant curriculum, thoughtfully designed to align with Ontario's rigorous standards, is crafted to mold your educational experience around your personal interests and aspirations. We offer an array of grade 11 and 12 courses at mixed, college and university levels.
Post-Secondary Pathways: Our innovative approach equips you with skills, knowledge, and the flexibility to excel in high school and transition smoothly to your desired institution.
Flexible Excellence: Learn at your pace, whenever and wherever you're comfortable. Our virtual classrooms and interactive resources match your lifestyle and commitments.
Guiding Mentors: Our educators are more than teachers; they're mentors on your journey. With their unwavering support, you'll thrive academically and personally.
Unleash Your Imagination: We believe in the transformative power of education. As you embark on this journey, remember that your imagination is your only limit.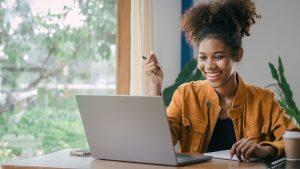 Join us and craft your own future! Ready to begin? Embrace a transformative learning adventure with Ontario Online Schools today!
(416) 357-1386 | info@ontarioonlineschools.ca
---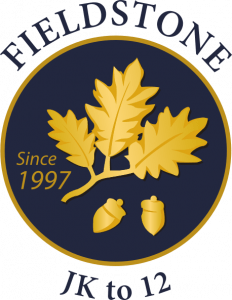 Fieldstone is a small school with big school opportunities- large enough to provide a wealth of academic and extra-curricular activities, and small enough to support each individual student's growth. As a Cambridge School, we teach a curriculum that sets the global standard for education designed to help students develop an informed curiosity and a lasting passion for learning. Our lower school students begin studying Cambridge English, Mathematics, and Science in Kindergarten to Grade Eight. In the Upper School, students continue their Cambridge studies through IGCSE and A Level programming while simultaneously earning credits towards their OSSD. Our signature Cambridge-Ontario Dual Programme provides students with limitless opportunities to extend their learning and achieve advanced standing in universities worldwide.
2999 Dufferin Street. Toronto, Ontario M6B 3T4
(416) 487-7381 | admissions@fieldstonedayschool.org
---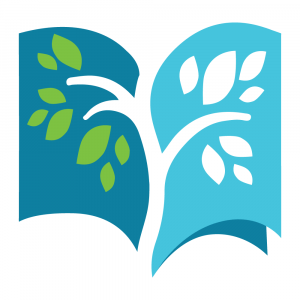 Vianney Academy focuses on students who are struggling with the core subjects of reading, writing, spelling, grammar, and math. Our unique classroom style allows students to work independently while getting support from their teachers. Each student is given a personalized curriculum that is monitored and adjusted as the student progresses. We incorporate outdoor play and exercise to enhance the child's mental well being which contributes to their success in the classroom. Therapies for cognitive development are included.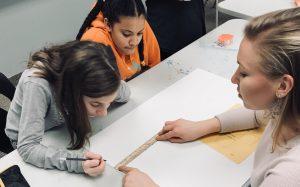 2632 Liruma Rd, Mississauga, ON
(905) 822-0897 | VianneyAcademy@gmail.com
---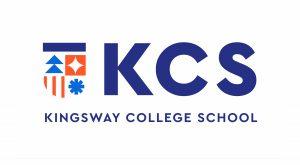 Unlocking the Power of Experiential Learning: Enriching Education for Grades 9-12 at Kingsway College School (KCS)
Founded in 1989, KCS is well known in the local community for offering JK-Grade 8. This year, a second campus was opened in West Toronto, offering the only co-ed Grade 9-12 CAIS school in Etobicoke. The KCS Senior School continues the KCS educational journey with the emphasis on experiential learning and providing learning opportunities outside the classroom allowing students to apply their knowledge and skills in real-world contexts.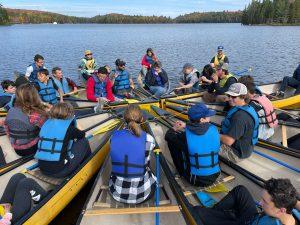 KCS understands that education is not confined to the four walls of a classroom and the transformative power of experiential learning is an approach that goes beyond textbooks and tests to foster deep understanding, critical thinking, and personal growth. They offer an enriched curriculum above and beyond the Ontario Ministry of Education requirements. You can learn more about KCS on our website.
Website | Facebook | Instagram | Twitter 
---

A leading Independent Montessori school, Bannockburn is recognized for outstanding academic standards, steadfast commitment to Montessori education, and deep respect for every child.
Bannockburn's Toddler, Primary and Elementary Montessori programs offer an enriched curriculum that exceeds provincial standards and nurtures a love of learning. Children ages 18 months to 12 years flourish in a child-centered community that cultivates independence, imagination and intellect.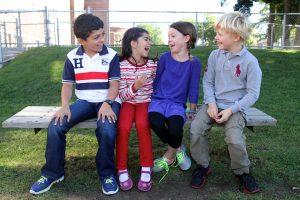 Bannockburn provides an ideal setting for inspired learning, with brilliant Montessori classrooms, a gymnasium, and Music, Art and French specialty rooms. Every family at Bannockburn is proud to call it home.
(416) 789-7855
Website | Facebook | Instagram 
---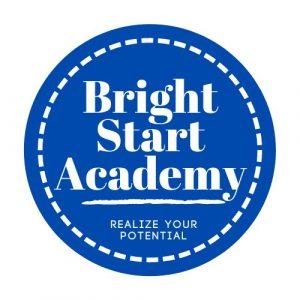 At Bright Start Academy, we work on building the fundamental skills for children with exceptionalities such as autism and other learning and behavioural challenges. Our individualized programming allows each student to gain the skills they need to learn academic, communication, social and functional living skills that allows them to be more independent in daily life.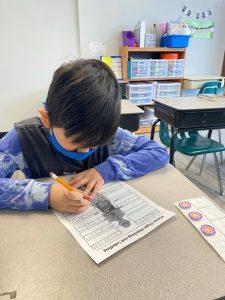 We provide a variety of options to ensure that all students get the programs they need, including a Social Skills and Behavioural Training program. Our staff members are very dedicated and have experience in teaching, behaviour management, life skills development, music and much more.
4630 Dufferin Street, Suite 318, Toronto, ON, Canada M3H 5S4
registration@brightstartacademy.info | (416) 514-1415 
Website | Facebook  | Instagram
---

Bayview Glen is an academically invigorating, co-educational independent school for students from age 2 to Grade 12. Situated on two closely connected campuses in North York, our vibrantly diverse community is inspired by expert teachers and fuelled by a forward-thinking curriculum. Bayview Glen welcomes all students into a nurturing community that allows inquisitive minds to flourish.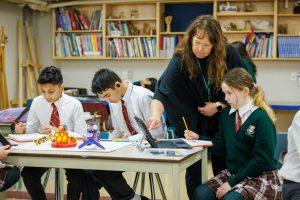 Our broad offering of curricular and co-curricular activities ranges from Drama to Design Thinking, Robotics to Round Square, Music to Model United Nations, Athletics to Advanced Placement. We value collaboration, problem solving and academic risk-taking to foster the entrepreneurial mindset and respect for diverse viewpoints essential in the 21st century. Our students graduate as compassionate cosmopolitans, fully prepared for top ranked universities.
85 Moatfield Drive. ​Toronto, Ontario M3B 3L6
jmaxwell@bayviewglen.ca | (416) 443-1030 ext. 605
Website | Facebook | Instagram | Twitter | YouTube
---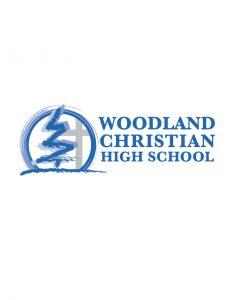 Woodland Christian High School is the preferred choice for independent Christian education in the Waterloo and Perth/Wellington regions. Since 1976, Woodland has been serving the families of high school students in Kitchener-Waterloo, Cambridge, Guelph, Listowel, Drayton, and the surrounding areas. Woodland offers a robust academic curriculum with a wide range of co-curricular activities, including competitive sports, the arts, robotics, and more, aiming to provide all students with a dynamic Christian learning community.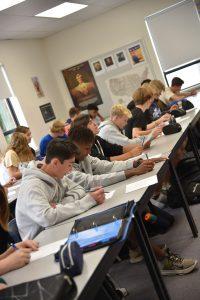 At Woodland, students are enfolded, engaged, and equipped to become leaders and global citizens who demonstrate character, competence, creativity, compassion, and a Christian worldview. Graduates can be found worldwide, utilizing their gifts and talents to impact and transform their community and culture.
1058 Spitzig Road. Breslau, ON | 519-648-2114
---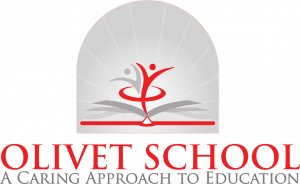 Nestled in a residential area of Etobicoke, Olivet School is a private, not-for-profit elementary school that follows the Swedenborg Philosophy.
This is a Christian-based perspective that values scientific inquiry, usefulness, good manners, and thoughtfulness. The children learn about the world around them while learning a respect for and interest in bettering themselves and their community.
Olivet students come from a variety of cultural backgrounds to share in this journey of developing their gifts and potential. We offer small student-teacher ratios and an affordable tuition. This is possible through a robust scholarship endowment given over the years by alumni and friends who believe in our caring approach to education. Since 1893, Olivet School has been preparing children for tomorrow's complex challenges. Meet with us to learn more about preparing your child for later school and for living a useful, happy life.
For Parents interested in learning more take a virtual tour on our website or contact us for an in-person tour.
416-239-3054
Website | Facebook | Instagram 
---

At Havergal College, each student is supported to make empowering choices and become the architect of her education. Situated on a beautiful 22-acre campus in Toronto, Havergal is an all-girls school (JK to 12) that offers a rigorous curriculum designed around the pillars of academics and wellbeing. In collaboration with mentors, teachers and a supportive peer community, our students learn new ways to express themselves with creativity, enthusiasm and self-confidence. Havergal offers extensive co-curricular, athletic, performing arts and leadership opportunities for students in all grades.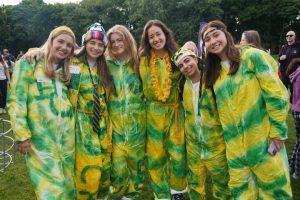 Our graduates are connected for life to our network of more than 9,500 Old Girls/Alums from diverse career portfolios spanning the globe. The school's future-ready programming focuses on student agency to ensure our graduates develop inquiry mindsets, prepared to solve problems and meet the demands of a rapidly-changing world. Learn more on our website.
Admissions Department: admissions@havergal.on.ca | (416) 482-4724
Website | Facebook | Instagram | Twitter 
---

At Hatch House Montessori School we inspire children through self-discovery. We empower them to become confident, contributing, responsible members of society, to always deliver above expectations and to strive to reach beyond the imaginable.
HHMS provides exceptional care and authentic Montessori education for children from Toddlers to Grade 8. At HHMS each student is respected for their uniqueness and is guided accordingly at their own pace.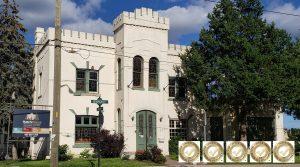 At HHMS we take great pride in being the pioneers of our unique Bilingual Elementary Programme. Our Progammes are also infused with Performing Arts, Visual Arts, Martial Arts and Spanish.
This innovative setting rewards us with the advantage of being one of a kind in the Durham Region and Top Choice Award recipient for 5 consecutive years.
Contact us for your personal tour at 905-665-7700.
---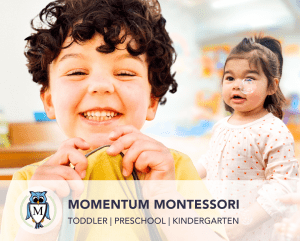 At Momentum Montessori, we believe every child deserves a safe and nurturing environment to learn and grow into their fullest potential. That's why we've created a unique hybrid curriculum that combines the very best aspects of The Montessori Method, Ontario Emergent Curriculum, and the Reggio Emilia approach. Our curriculum is tailored to provide Momentum for 1.6-6-year-olds. Our Toddler, Preschool, and Kindergarten programs help our students develop a sense of belonging while enhancing their core development skills; setting them up for success while they embark on their academic journey.
Our award-winning centre is committed to providing equitable access to childcare and supporting families from various backgrounds.
Whether your child is just starting their journey in early childhood education or transitioning to their next step, we're passionate to help them thrive into their future! We welcome you to visit us for a free tour and discover the Momentum Montessori difference!
Connect with us!
admin@MomentumMontessori.ca | 416-875-7272
Website | Facebook | Instagram 
---

Angus Valley Montessori Schools (AVMS) provide your children with a safe and nurturing environment where they receive the best possible foundation so that they are inspired for a lifetime of learning, independence, and achievement.
Why Choose AVMS?
Individual learning styles:
Our students engage with Montessori-based learning through individualized weekly plans based on observation
Plans recognize that children learn in different ways and cater to your child's needs
Children's nutritional needs:
Our students enjoy family-style lunches and snacks prepared in our dedicated kitchen
Fresh food is prepared daily using our tried and tested nutritional recipes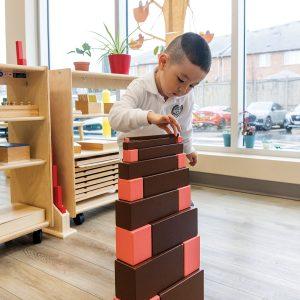 We believe in children's need for play:
Children learn social skills, cooperation and creative problem-solving when at play
Our schools offer age-appropriate, private outdoor play areas
We cater to parents needs:
Parents are free to come and go with the provision of a secure key access
Access to child's progress and activities via mobile app
LOCATIONS: Kleinburg, Milton, Pickering, Vaughan, Uptown Toronto (Yonge Sheppard)
info@avmschools.com | 1-833-819-AVMS(2867)
Website | Facebook | Instagram
---

At East York Montessori School (EYMS), we acknowledge that the first years of a child's life are the most sensitive in developmental growth. We provide a beautiful environment where each child feels loved, nurtured and content. Children are natural learners, and our staff recognize that it is exceedingly important to fulfill all aspects of development during these critical periods of growth. We support children being competent, capable, curious, and rich in potential by creating a safe and nurturing environment where children have the freedom to learn and explore. Through our academically enriched Montessori program, each child will lay the groundwork for a successful academic career.
Ages: 18 months to 6 years old
484-486 Cosburn Avenue, Toronto ON, M4J 2N5
contact@eastyorkmontessori.com | 416-888-3535
Website | Instagram
---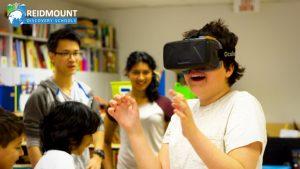 Reidmount Discovery Schools
When kids know better, they do better.
Enrichment program which aims at providing the knowledge, skills, and values required to thrive in a rapidly changing world and preparing students for higher education with qualities of confidence, discipline, eagerness, and empathy.
We offer Math, English, Writing, Semester Math, Science, Drawing and Coding to students from JK to Gr. 12, virtually and in person. Weekly homework, regular exams and report cards.
Campuses in Burlington, Brampton, Markham, Mississauga, Pickering/Ajax and Vancouver.
info@reidmountdiscovery.ca | (647) 725-3938
---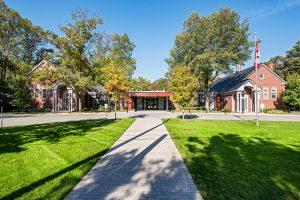 Linbrook is Oakville's only independent day school for boys from JK to Grade 8.
At Linbrook, we offer a program that focuses on balance, compassion, engagement and resiliency. Meaningful practice within our innovative mindfulness and well-being curriculum builds confidence and allows our boys to form successful relationships. Our supportive environment offers exciting opportunities for every student to explore his interests and discover his talents. Through our rigorous academic programs, extensive extracurricular opportunities, philanthropic initiatives and positive approach, we engage boys in new experiences while inspiring them to always do their best. Linbrook boys are active, happy and well-rounded young men.
info@linbrook.ca  | (905) 844-2697 (BOYS)
---

Ontario Virtual School (OVS) was inspired by the founding principle that every student can be successful and reach their academic potential when they are engaged and active in their learning. OVS recognized that the traditional educational system was no longer able to meet the diverse needs of today's learners. In particular, OVS specializes in supporting students who: have a variety of learning needs (IEP); are high performance athletes; cannot attend a traditional in-person school; need to take 1 or more courses to either reach ahead or upgrade marks; are homeschooled students; need to take courses not offered by their schools including French Immersion, International Languages, etc.
(416) 907-4899 | Website
Facebook | Instagram | Twitter | LinkedIn
---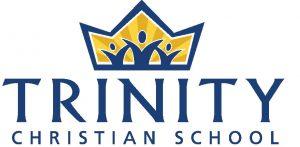 Trinity Christian School exists to awaken curiosity, nurture faith and inspire learners to reflect Jesus everywhere. Seeking to be a place of welcome and care, Trinity creates lasting value for families by focusing on Christ centred leadership and faith-infused pedagogy. Trinity offers a robust JK – Grade 8 Academic Program. Our Distinctive Christian curriculum is designed to nourish the whole child in his/her heart, leading to service by being the hands and feet of Jesus. Come visit our state of the art facilities sitting on 8.5 acres and find out why families from over 40 Burlington-area churches have chosen Trinity for almost 60 years.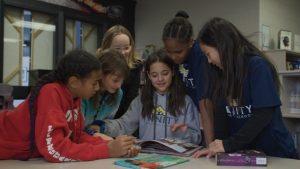 Please fill out the inquiry form on our website and we will be happy to arrange a visit!
2170 Itabashi Way, Burlington, ON, L7M 5B3
trinity@tcsonline.ca | (905) 634-3052
Website | Facebook | Instagram | Twitter 
---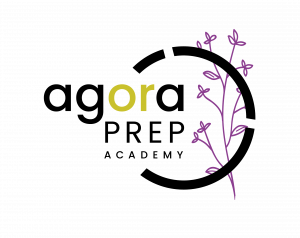 Agora Prep Academy is an incredible learning environment that welcomes children of ALL ABILITIES. We believe that every child is born with a purpose that they can contribute to our future. We honour and respect the individual child in all that we do. We are a full-time facility that promotes exceptional academia through flexible seating and schedules without the onerous rigidity of the traditional school systems. Our students are between kindergarten (Markham) all the way up to grade 12 (Aurora). We are revolutionizing the educational framework through inspiring future leaders, and we are changing lives one child at a time.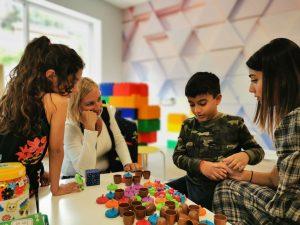 Agora Prep Academy Aurora
126 Wellington St. W. Unit 103, Aurora, ON
info@agoraprep.com | 1 (888) 524-6725
Agora Prep Learning Center Markham
28-8333 Kennedy Road. Markham, ON
markham@agoraprep.com | 1 (800) 946-9216
Website | Facebook | Instagram
---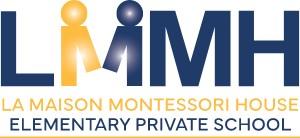 Welcome to La Maison Montessori House Private School. LMMH is a private school offering programs in both French and English. We offer Casa programs ages 2.5yrs – 5.5yrs as well as Elementary programs from grades 1-8. Our French Immersion Program immerses students in the language after which they will graduate well-versed in French; no French background necessary. Our Elementary Program engages children's minds through project-based, hands-on learning. LMMH's mission is to develop critical thinkers and instill a love for learning.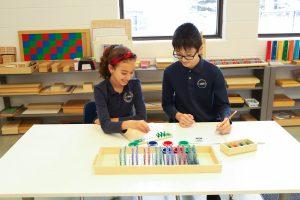 We want our students to exude academic ambition and benefit from all-around development to help prepare them for the rest of their life.
La Maison Montessori House: 1205 Stellar Drive, Newmarket, ON
info@lmmh.ca | 905-895-2110
---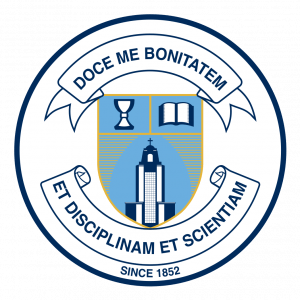 Since 1852, St. Michael's College School has been educating and forming young men in goodness, discipline, and knowledge for lives of leadership and service. We are Canada's only Catholic, Basilian, faith-based independent school, educating young men from Grades 7 to 12 in a university-preparatory programme, and forming them with a foundation for life. Under the direction of the Basilian Fathers, our students discover the courage and develop the faith to be a modern man of St. Michael's: one who is free in mind, body, and soul to pursue truth, choose goodness, create beauty, and build a civilization of love and care in service to our community and the world. Our students unleash their passion for meaning and curiosity by embracing Deep Learning.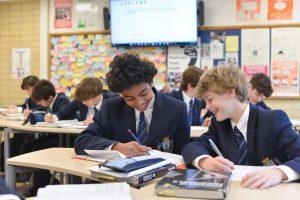 This inquiry-based learning pedagogy inspires students to explore freely the profound questions of our world and to develop the knowledge and skills for living a meaningful and productive life in the 21st century. In graduating young men who change the world through lives of faith, character, and service, St. Michael's College School brings integrity, unity, and healing to a fractured and uncertain world.
---

The Bishop Strachan School is a leading independent JK-Grade 12 day and boarding school for girls. As an Inclusive Girls' School, we foster a sense of belonging in all aspects of the BSS experience and strive to maintain a safe environment for all our students. Our rigorous, inquiry-based curriculum supported by BSS' expert faculty prepares students for university and beyond. We offer an integrative approach to learning, and our 7.5-acre campus includes STEAM-focused learning spaces, a Centre for Arts and Design, multimedia and film labs and outstanding athletics facilities. For over 150 years, BSS has inspired girls to be fearless and educated them to be leaders. A BSS education is second to none.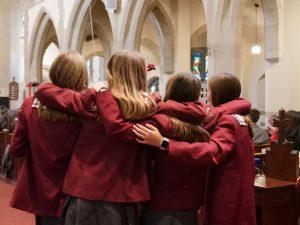 Grades: Junior Kindergarten to Grade 12
Type/curriculum: Inquiry-based
Average Class Size: 18 to 22
Total enrolment: 940
Tuition: $37,500 per year (day), $69,300 (domestic boarding), $72,400 (international boarding)
Financial assistance available: Yes, over $2.1 million in financial assistance is available.
---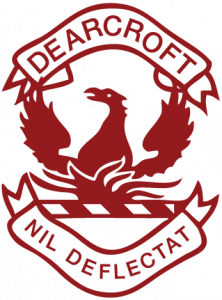 Founded in 1968, Dearcroft is Oakville's original Montessori School. Now celebrating over 55 years, Dearcroft is excited to grow in the community and offer three locations in Oakville. Our experienced staff take great pride in offering a warm and engaging environment for students. We are pleased to offer new families our exceptional Montessori educational programs, where the curriculum is tailored to meet the needs of each student.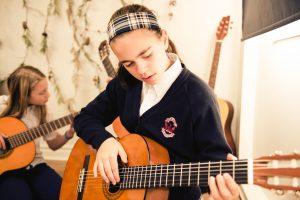 Dearcroft Montessori School offers programs for Toddler (18 months-3 years), Casa (2.5 years- 5 years), Junior Elementary (grades 1-3), Senior Elementary (grades 4-6), Junior High (grades 7-8).
We have three locations in Oakville offering exceptional Montessori programs:
Dearcroft Lakeshore
(Toddler to Grade 8)
1167 Lakeshore Rd E
info@dearcroftmontessori.com
Dearcroft Trafalgar Crossing
(Toddler to Grade 6)
297 Oak Walk Drive
info@dearcroftmontessoritc.com
Dearcroft Rebecca
(Toddler & Casa)
Opening soon!
info@dearcroftrebecca.com
---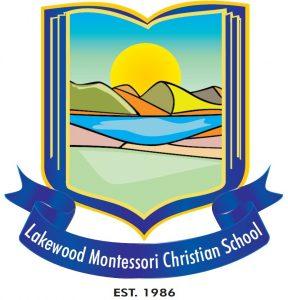 Lakewood Montessori Christian School is a faith based authentic Montessori School providing high quality care for over 36 years. We offer bright, spacious learning environments with mixed age groups from 16 months to 6 years of age.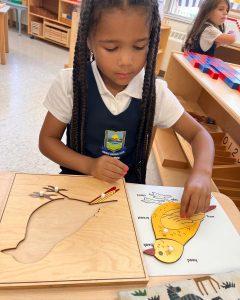 Our Montessori curriculum empowers and engages children to develop a true love for learning and reach their fullest potential in all areas of life. Lakewood provides a student – centered approach and our Montessori curriculum encourages and supports creativity and leads children to ask questions, explore investigate and think for themselves as they acquire skills. The program focuses on each child individually to define your child's learning and meet their needs.
COMING SOON! September 2023, we will open our Lower Elementary program Grades 1 – 3.
2054 Mountainside Dr. Burlington ON L7P 1A8
---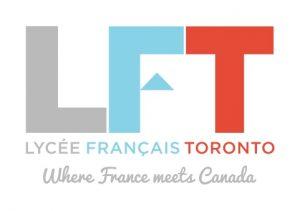 Lycée Français de Toronto is a unique school in Toronto "where France meets Canada". By proposing the learning excellence of the French Ministry of Education strongly anchored in Toronto life and Canadian
culture, our school offers students the best of both cultures. Based on the internationally recognized French curriculum, our innovative learning approach places a strong emphasis on in-depth learning of subjects and bilingualism from Pre-Kindergarten onwards. With fluency in 3 languages in Grade 12 and the recognition of the French Baccalauréat, our students get into the leading North American and European universities.
2327 Dufferin Street. Toronto, Ontario M6E 3S5
(416) 924-1789 | admissions@lft.ca
---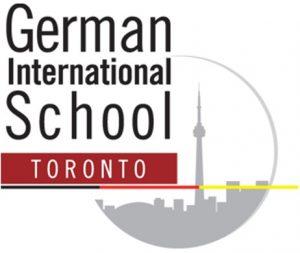 GIST is the only full-time German school in Toronto that offers a high-quality education in German and English, empowering our students to excel as global citizens. Our blended curriculum combines the highest educational standards of Germany and Ontario. Along with our distinctive Character framework, we strive to nurture and challenge the best in each of our students.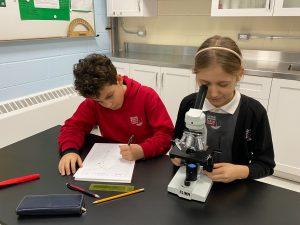 To achieve this, we focus on an individualized approach to learning and a low student-to-teacher ratio that allows for more intensive support and encouragement. GIST is a candidate school for the IB Diploma Programme.
25 Burnhamthorpe Rd. Toronto, ON M9A 1G9
(416) 922-6413 | admissions@gistonline.ca
---

Halton Waldorf School provides a holistic, diverse and rigorous curriculum of humanities, math, sciences, world languages, music, and movement, combined with fine, practical, and performing arts. We work to enable students to meet an ever-changing world with knowledge, clarity of thought, compassion and responsibility, by inspiring a love of learning and fostering confidence, independence, and creative thinking in each child. Located in Burlington, with an elementary and a brand new high school campus, we offer a vibrant experiential learning environment that is connected to nature. Founded in 1984, we belong to a Waldorf global community of over 2,500 schools.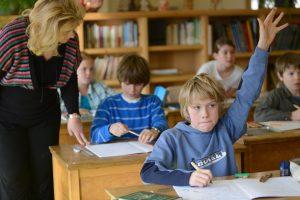 2193 Orchard Road, Burlington, ON L7L 7J8
info@haltonwaldorf.com | (905) 331-4387
---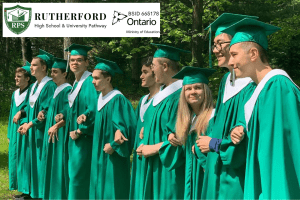 The path to a successful career begins with graduates from prestigious universities or with individuals who specialize in fields of high demand. This has resulted in a high level of competition for admission to the top ranked universities. Grade 12 students must earn high marks in six subjects to be admitted to their dream university. Having a solid academic background is essential for success at university. Rutherford School can help families in celebrating the academic achievements of their high school students. We strive to deliver results that you will be pleased with. Teachers at our school have extensive experience in applying Physics, Chemistry, Mathematics, and Programming to real-world problems. Our goal is to help students understand the problem and find solutions to it. Our educational system allows international students to complete their secondary Canadian education without requiring a study permit. We have two convenient locations in Vaughan and North York. For more information, contact us today!
37 Jacob Keffer Parkway, Vaughan, ON L4K 5N8
info@rutherfordschool.ca | (905) 532-0229
Website | Facebook | Instagram | LinkedIn | YouTube 
---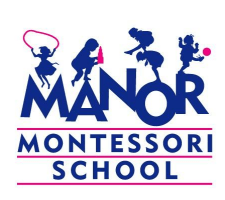 Why do our children love learning? Because our teacher s love teaching. For 29 years, our children have enjoyed small classrooms and special one on one attention. Manor Montessori prides itself on developing fundamental skills such as: creative thinking & learning, positive self-esteem, independence, concentration skills, problem solving and team building skills. The school distinguishes itself by being accountable to parents for the development of their child. Manor Montessori School's Open House is ready for your family to come and have a private tour. We would love to show you around.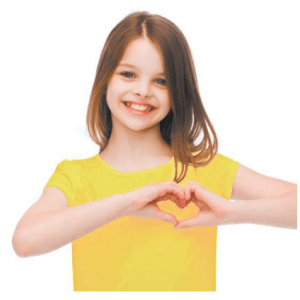 Two convenient locations:
909 Mt. Pleasant Road, 416-488-4218
14 De-Savery Crescent, 416-488-7370
YEAR FOUNDED – 1993
GRADES – Toddler (18mths) – Grade 3
ENROLMENT – 150
AVERAGE CLASS-16
STAFF RATIO – 8:1
TUITION – $13,790 – $23,290
info@manormontessorischool.com
Website | Facebook | Instagram 
---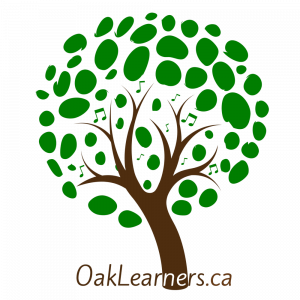 Oak Learners
Alternative School & Learning Center
Oak Learners offers a Reggio Emilia Inspired Private School for students JK through Grade 8. Our curriculum is progressive and interdisciplinary and is delivered through an inquiry-based programming model. Oak Learners boasts a unique 6:1 ratio in our student-driven, teacher-facilitated, alternative learning environment. In our classrooms, students are encouraged to ask questions and develop their own understanding through unique experiential and hands-on learning opportunities. Outdoor Education is fundamental to our program, and students at Oak Learners spend 30-50% of their school day enriching their learning outside in nature and in the community. Not only are we an innovative Private School, but Oak Learners is also a not-for-profit Learning Centre, providing extra-curricular programming, tutoring, and day camps for the entire West Toronto community. Learn more and book a private tour today!
info@oaklearners.ca | (416) 820 – 5233
Website | Facebook | Instagram | Twitter 
---

Inspire! Empower! Excel! Ashwood Glen is an IB Candidate School, one of the very few schools in the Burlington area that uses the IB Primary Years Programme framework with the Ontario Curriculum. The educational programming is unique in that is it student centred, collaborative, and creates independent well-rounded students. We ensure that students are well prepared for their educational career, as well as instilling global citizenship values. Our preschool follows the Montessori philosophy, which is also student centred, teaches children about independence and engages them in routines and activities of self-interest. Our innovative programs extend beyond academics and focus on each child as an individual; taking the time to understand and build upon each child's strengths, interests and capabilities. With small student-teacher ratios, we take meticulous interest in each child's development and focus on individual learning needs.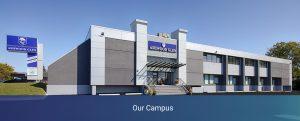 ---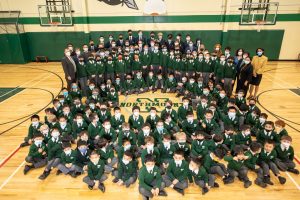 Northmount School for Boys is proud to be Toronto's only independent Catholic boys' elementary school (JK-8). Our strategically small class sizes and enriched program of study are designed to optimize a boy's education. Experiential learning that engages all of a young man's senses is critical for the delivery of our curriculum. Our lessons provide opportunities for movement, experimentation, presentation, and the building of core skills in order to achieve extraordinary results.
As a small school, the opportunity for participation in the arts, athletics, clubs, and community service is available to students at each grade level. We believe that close, personal, home-and-school communications reinforce our exceptional Catholic Character Education Program. Northmount works in partnership with parents to instill in our boys a strong sense of character, leadership, service and a life long love of learning. At Northmount, it is our mission to inspire boys to explore and achieve their greatest potential.
26 Mallard Road, Toronto, Ontario M3B 1S3
info@northmount.com| (416) 449-8823
---

Virtual Elementary School offers flexible online courses that are aligned with the Ontario Ministry of Education curriculum. With courses ranging from Grades 1-8, we support students throughout their primary, junior, and intermediate educational years within the comfort of their own homes.
Our asynchronous model allows students to register any day of the year and work on their courses at their own pace. With options to complete each course independently or with a qualified teacher, you decide how to deliver the curriculum. Families can use VES courses as a component of their homeschooling program or to review, enrich, and supplement traditional in-person learning.
Virtual Elementary School gives you the tools to provide your learner with an individualized, high-quality education. Immerse your learner in engaging lessons and assessments that combine online and hands-on activities.
The opportunities to meet your learner's needs with VES are endless. Visit our website or email us today!
info@virtualelementaryschool.com
Website | Facebook | Twitter | YouTube 
---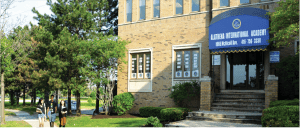 At Alathena, we recognize that our students' educational success is our top priority. This is the reason why we design our courses with the most up-to-date Ontario curriculum, with integrations of the latest assessment tools and flexible evaluation strategies to help local, international, and transfer students succeed in their next academic endeavours. Since 2010, we have expanded to not just Day School but also offer credit courses during Evening and Summer School with programs in Arts, Business, Canadian & World Studies, English, International Languages, Mathematics, Sciences, Computer Studies, and Social Sciences & Humanities. Whether you want to enhance your grades for one or two courses, or complete all your studies and apply to post-secondary schools within Canada and abroad, there is an individualized study plan tailored to you!
---

Esprit Academy promotes and practices individual growth for students in grade 1-8. Above all, we understand that each identity requires a safe and inspired environment for success and development. We are a community based on encouraging independent lifelong learning.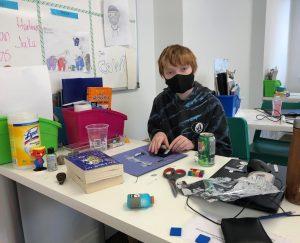 Students at the Esprit Academy enjoy individualized programming, which supports the intrinsic diversity they bring to the classroom; integrated programming where subjects and topics flow; hands-on experiences and the exploration of our city that empower them to understand, connect and unleash their inner curiosity to drive their learning. Our students drive their adventure; we meet them where they are, provide the maps and support them on their journey.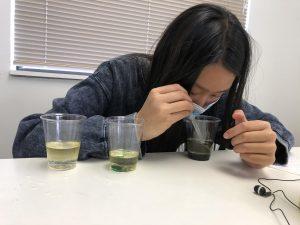 We welcome interested families to contact us at sophie.milburn@espritacademy.ca
416-792-0600
39 Pleasant Blvd, Toronto ON, M4T1K2
www.espritacademy.ca
---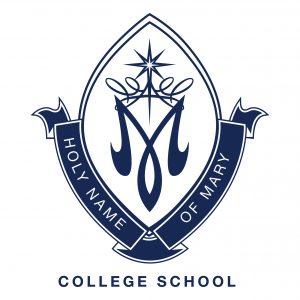 Holy Name of Mary College School is a progressive and vibrant independent Catholic school that provides girls in Grades 5 through 12 with rich educational opportunities and a multitude of co-curricular activities to ignite interests and broaden horizons.  With a distinctive balance of support, encouragement, and nurturing relationships, our mission is to empower young women to transform the world through intellectual curiosity and personal growth.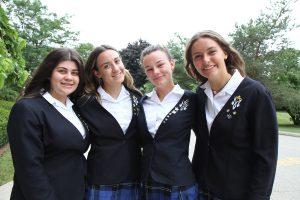 A vibrant palette of academics, athletics, the arts, outdoor initiatives, and co-curricular activities provides limitless opportunities for leadership and enriching experiences for our girls to find their voice as leaders. Our education also integrates issues of importance to today's young woman, such as environmental stewardship and sustainability.  We believe in significant change, and are the catalyst for that change—helping our students be the best they can be and achieve more.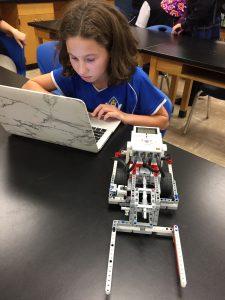 Contact:  905-891-1890 ext. 103
Giselle Fernandes
---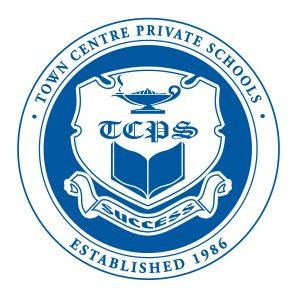 Founded in 1986, Town Centre Private Schools (TCPS) is an International Baccalaureate® (IB) Continuum World School providing a foundation for academic excellence with a well-rounded program.   TCPS offers a Pre-School Montessori program starting at 18 months, an IB Elementary School and a Private High School with an optional IB Diploma Programme.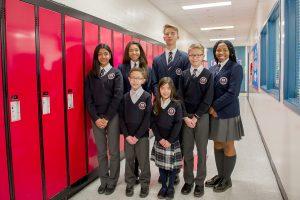 In addition to the academic program, school life is further enhanced with extracurricular activities, competitive sports, clubs, community outreach, trips and visitors. A before school program 7:00 – 9:00 a.m. and an after school program 3:30 – 6:30 p.m. is included with tuition.
View our School Video at TCMPS.com!
---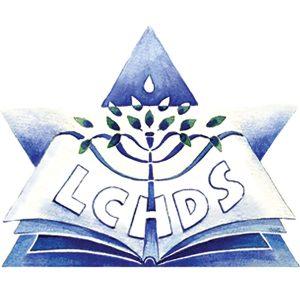 LONDON COMMUNITY HEBREW DAY SCHOOL
The London Community Hebrew Day School (LCHDS) has been providing excellence in Secular and Judaic education to London, Ontario's Jewish community since 1966.
We have small classes allowing for individual attention, from Junior Kindergarten to Grade 8, and deliver a rich trilingual education program in English, French, and Hebrew.
Through a variety of teaching styles, our nurturing staff enables students to achieve to the best of their abilities. Our students thrive as creative and critical thinkers and innovative leaders, while building upon their unique Jewish identity. Together with Gan Gani Preschool we offer an enriching and multifaceted JK program.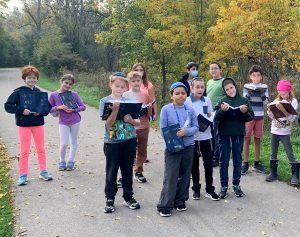 LCHDS is known for its family atmosphere and strong sense of community where lifelong friendships are fostered and embraced.
536 Huron St.
London, ON N5Y 4J5
519-439-8419
---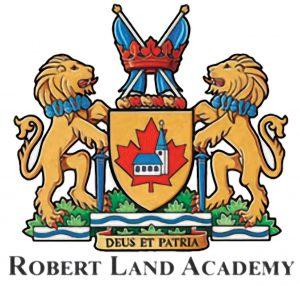 For more than 40 years Robert Land Academy has been challenging boys to reach their true potential through a highly structured program in a safe and supportive environment. Based on a military model, RLA helps students focus on academics, their physical health as well self-awareness, self-discipline, and self-confidence through positive reinforcement and recognizing true achievement.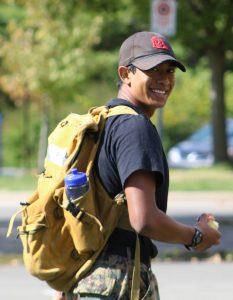 Robert Land Academy
6727 South Chippawa Rd
West Lincoln, ON   L0R 2J0
905-386-6203
---

Celebrating its 25th anniversary, The Toronto Heschel School is a hidden gem, offering a progressive Jewish education within a tight-knit, caring community.
Abraham Joshua Heschel said, "Wonder is the root of all knowledge."  We aim to inspire a sense of awe and wonder in your children, and a lifelong love of learning.  The school is inclusive and egalitarian, promoting mutual respect.  Small acts of kindness and concern for others are the basis of interactions at our school.  Heschel offers an award-winning, interdisciplinary curriculum built upon arts-based activities and Jewish culture and literacy.  We teach for understanding, whereby students internalize concepts and learn to think creatively and critically.  Bilingual kindergarten classes foster a high level of Hebrew competency.  As the first Jewish Day School in Ontario to reach Platinum EcoSchool status, environmental stewardship is emphasized.
Discover what a Heschel education could mean for your child!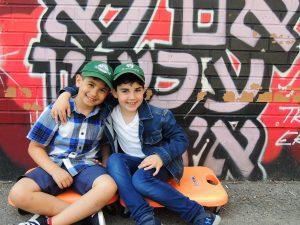 ---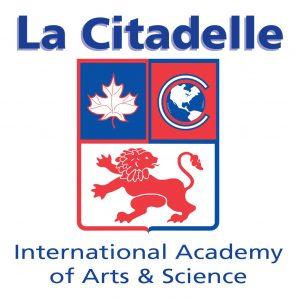 La Citadelle's Open House Events (held February 26th, March 12th, April 9th, May 14th, and September 17th) offers the opportunity for families interested in joining our school, to gain a firsthand experience of what it is to become a member of the La Citadelle community, for students as well as families.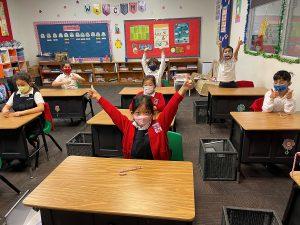 Our open house event will commence with a tour of our facilities, followed by a brief presentation regarding our programs from Daycare to Grade 12. Families interested will also get the opportunity to meet and speak with students, teachers, parents and alumni, helping them gain a broad overview of what it means to become a La Citadelle family. Visit us on Facebook for more information!
Our Contact Info:
Email: info@lacitadelleacademy.com
Phone: 416 385 9685
36 Scarsdale Road, North York, Ontario, M3B 2R7
---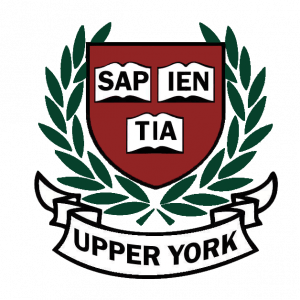 Upper York School is a dynamic secondary school located in Markham, Ontario near major highways and across Buttonville Airport. We are located next to a beautiful ravine and the Rouge River. We pride ourselves on our small class sizes with one-to-one teacher support for all students. Our teachers are fully certified in their subject areas, and our staff have many years of experience in education. We also have experienced tutors available to teach students. Our school community is the best and brightest and we are proud of our students' achievements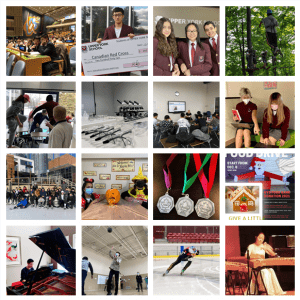 We invite you to learn more about us at www.upperyorkschool.ca, and book a tour to learn more about our friendly and welcoming environment.
---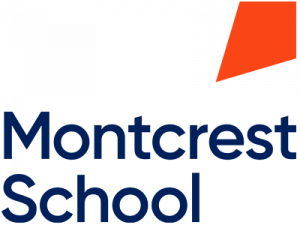 Montcrest School is a welcoming community that specializes in cultivating incredible young people. We believe in small class sizes and unparalleled student-teacher relationships. We believe individuality is something to protect, not suppress. And we believe in meeting our students with the ideal supports—and perfect challenges—for each age and stage, so they emerge as secure, self-directed young people who excel in academics and in life. Simply put, Montcrest helps children become who they're meant to be.
---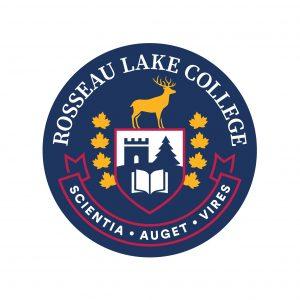 Rosseau Lake College offers a boarding and day school experience for 120 students in grades 6-12. The beautiful lakeside campus in the Muskoka region is the foundation of an innovative academic program that challenges students through the highest standard of a rigorous, experiential outdoor curriculum. The small school environment ensures authentic relationships and an inclusive warm community, and the expert staff nurture their students to be thoughtful, balanced, adventurous and creative individuals. RLC students leave with the values and character to be conscientious stewards of a fast-changing world. At Rosseau Lake College, extraordinary learning is in our nature.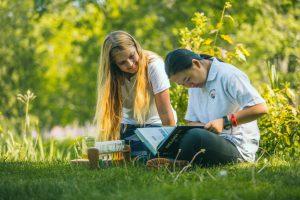 Contact Information
Jaclyn Macleod, Director of Enrolment Management
705-732-4351
jaclyn.macleod@rosseaulakecollege.com
---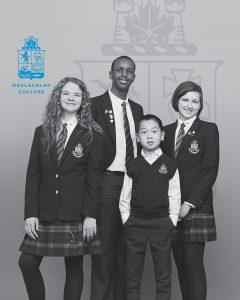 MacLachlan College
MacLachlan College is committed to challenging and exploring the limitations of traditional education by developing a bold and creative vision that promotes an entrepreneurial, success-driven and future-oriented mindset that is integrated into every aspect of school life.
MacLachlan is re-imagining learning to create a school that provides a Kindergarten to grade 12 experience that includes challenging students to become change makers, ready to thrive in a world of unprecedented complexity. "MacLachlan prides itself on being at the cutting edge of innovation in teaching and learning theory," Michael Piening, Head of School.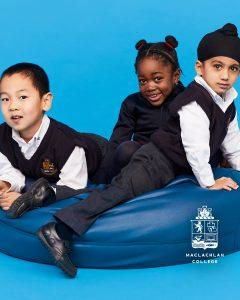 Heather Birnie
Director of Admissions
admissions@maclachlan.ca
905-844-0372 ext. 235
337 Trafalgar Road
Oakville, ON L6J 3H3
maclachlan.ca
---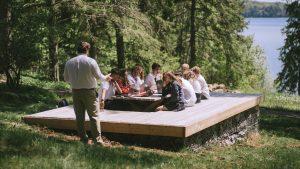 Rosseau Lake College is a preparatory, boarding and day school that challenges and empowers students through the adventures of our robust and rigorous programming. As an outdoor education, experiential, indigenous-knowledge-based and environmental school, all aspects of the RLC experience are intentionally rooted in the opportunities of our incredible geographical setting.
---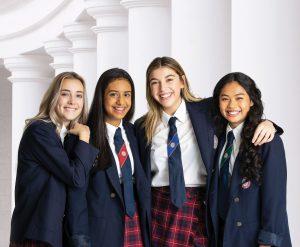 St. Mildred's-Lightbourn School
From the moment a student enters St. Mildred's-Lightbourn School she begins a journey of discovery to emerge as an empowered, thriving woman. From Preschool to Grade 12, we support student's interests, talents, learning needs and strengths. Our Signature Programs help her discover a world of opportunity.
smls.on.ca
---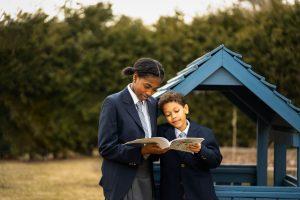 Walden International School is an authorized International Baccalaureate (IB) World School offering the Primary Years Programme and it is a candidate school for the Middle Years Programme. Our purpose at Walden International School is to help every child discover that out of goodness arises greatness.
---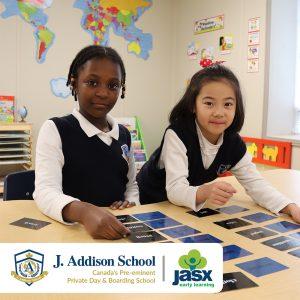 J. Addison School
Founded in 2002, J. Addison School is Canada's pre-eminent private day and boarding school. Located in the picturesque city of Markham, Ontario, Canada, the school has earned a reputation as one of Canada's premier private high schools for its unique approach to education. At J. Addison School, the educators endeavor to provide an inclusive environment that fosters intelligence, creativity, and innovation through cooperative learning. Most importantly, students are inspired to reach new academic heights and achieve positive character development.
---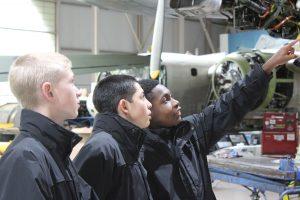 Robert Land Academy
Robert Land Academy is a military-inspired living and learning environment intended to provide the structure and support that adolescent males require to meet their potential. We believe strongly in personal responsibility and individual accountability as being the basis for development of the self-discipline so necessary to succeed in life.
---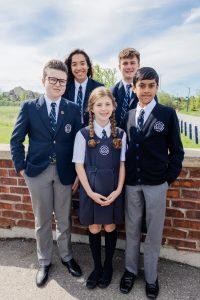 Villanova College
Villanova College is York Region's only independent Catholic school preparing young men and women for university and for life. Learning at Villanova is exciting, engaging and enduring. Small class sizes, the Teacher-Advisor Program and the Guided Learning Centre allow our faculty to give students the individual attention they require to reach and exceed their potential. Individual talents are nurtured through specialty academic programs, including Advanced Placement and STEM (Science, Technology, Engineering and Math) as well as extensive co-curricular programs including music, performing arts and athletics. Located on 53 acres on the Oak Ridges Moraine, the school is situated in an idyllic setting with state of the art facilities including an artificial turf field, triple gymnasium and completely wireless environment. The academic achievements of Villanova graduates have consistently been recognized through scholarship offers and acceptance to preferred universities. Our graduates have gone on to study at the most selective programs at highly regarded universities in North America and internationally. To provide your child with a foundation for lifelong success contact our admissions office or visit our website at www.villanovacollege.org.
Contact Info
2480 15th Side road
King City, ON L7B 0P5
www.villanovacollege.org
P: 905.833.1909
E: admissions@villanovacollege.ca
---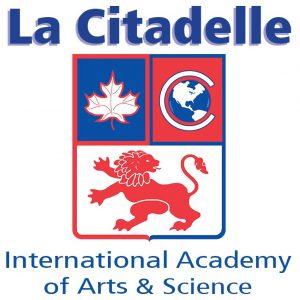 La Citadelle
Providing Excellence in Education, La Citadelle has an academically advanced curriculum in Languages, Mathematics, Sciences, Technology, Humanities, and Fine Arts. With both IB and AP programs, La Citadelle consistently develops competent global citizens through mastery learning and an exceptional holistic environment.