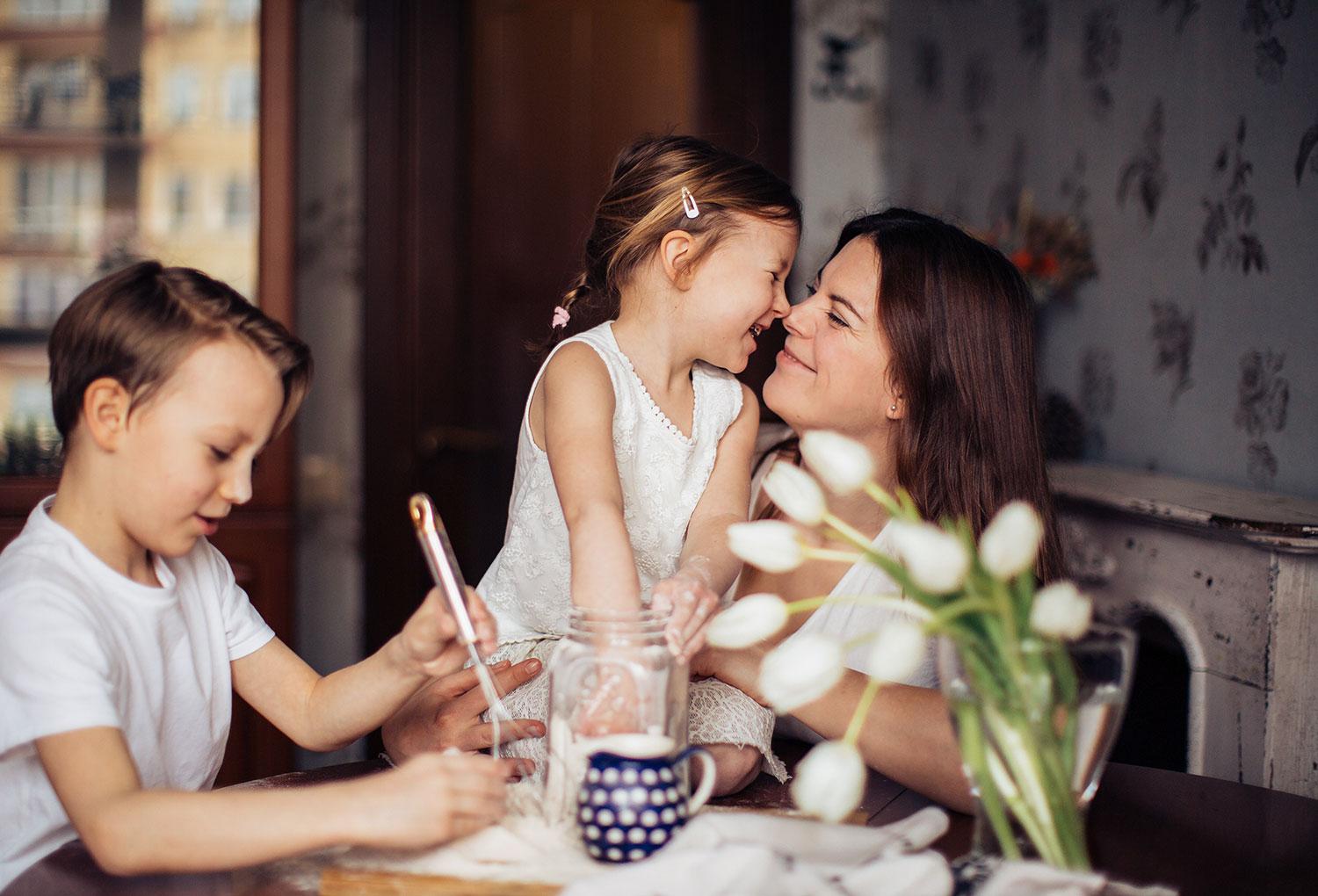 Mother's Day Gift Guide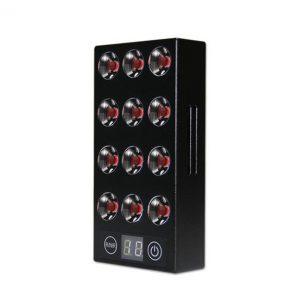 Rouge – Red Light Therapy
#1 choice of natural practitioners. Red Light Therapy has numerous benefits that help improve skin health, acne, collagen production, hair growth, anti-inflammatory, alleviate pain, and support healing for cuts and scrapes. Visit Rouge Care for more information and benefits.
Price $249.99 – $649.99 available at www.rougecare.ca
---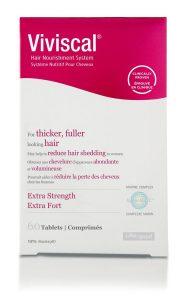 Viviscal Extra Strength Supplements
Taken twice daily, you will start to see results in 3-6 months. Visviscal helps promote thicker and fuller-looking hair. Regain your confidence back from hair loss, thinning caused by ageing or even postpartum, clinically proven with 9 clinical studies.
Price $59.99 available at Shoppers Drug Mart and www.viviscal.ca
---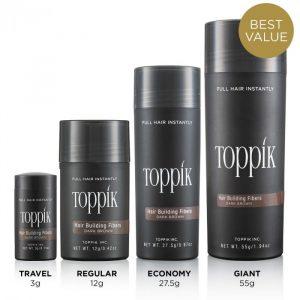 Toppik Hair Building Fibres
Toppik Hair Building Fibres is available in 9 Shades. This is the ultimate solution to cover up thinning hairlines, creating a natural look of thick, full hair. These keratin fibres blend unnoticeably well with your natural hair—an on-the-go solution.
Price$29.95 available at Shoppers Drug Mart and www.toppik.ca
---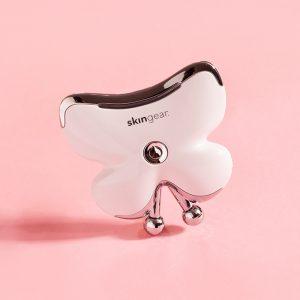 Electric Facial Gua Sha
Electric Facial Gua Sha is a facial massager you can use along with any beauty serum, eye cream or your favourite moisturizer and give you the blending of 4 treatments in one tool. The LED Light targets bacteria, sebum production and nodules. Stops ageing, prevents skin laxity, improves under eye and neck wrinkles and many other beneficial improvements.
Price $109.50 available at www.shopskingear.com
---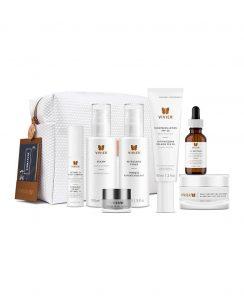 Vivier Anti-Aging Program
This beautiful gift pack includes everything your mom will need to give her a radiant look. The Anti-Aging solution is like bring the spa treatment home. Reduces fine lines and wrinkles, ageing and expression lines while improving moisture, texture and tone, giving her the youthful, glowing look, she's longing for.
Price $340.00 available at www.vivierskin.com
---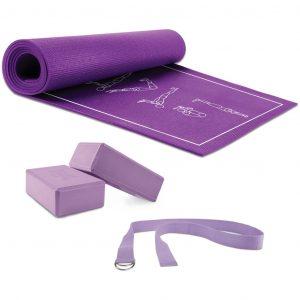 Everlast Yoga Essential Kit
Yoga is as popular as any other form of fitness. Help mom relax with the Everlast Yoga Essential Kit. This kit comes with everything your mom will need to help her mind and body. Yoga benefits us in many ways. It decreases depression, pain, tones and builds muscle.
Price $49.99 available at www.everlast.ca
---
Mom's Night (or Day) In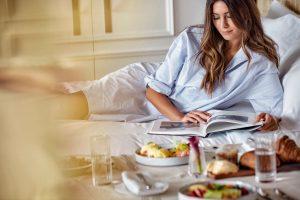 The Ritz-Carlton, Toronto
It's not too late to buy Mom the ultimate gift of luxury. The Ritz-Carlton Toronto offers this Wellness package that mom will feel like wearing a crown. Includes early check-in and late check-out, breakfast for two and a $200 gift card to be used for in-room dining, RMT massage or a Movie Night consists of an in-room movie selection, a variety of snacks, and your choice of a wine & cheese pairing or making your own cocktail kits. These packages start at $649.00
---
The Food Doula Cookbook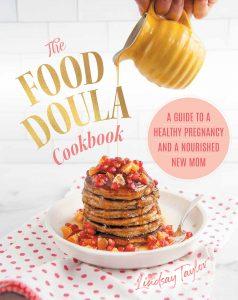 It's not simply another cookbook; chapters are by trimesters. From prenatal to postpartum, the Food Doula Cookbook has over 90 easy-to-make recipes for healthy meals. Advice for the mom to be suffering morning sickness, food cravings and foods you should be eating to support breastfeeding.
$35.00 available at rubiconpublishing.com 
---
Nest Audio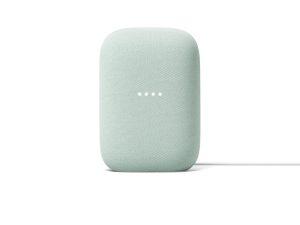 Brains and Beauty, just like mom. Googles newest smart speaker Nest Audio. Filled with entertainment and beautifully designed, where you can place it anywhere in your home. Made from 70% of recycled materials and generates full, clear and natural sounds. Comes in 5 different colours, Chalk, Charcoal, Sand, Sky and Sage.
$129.99 
---
Anavi Designs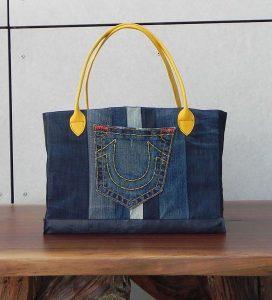 Cool and Creative Bags designed by Ivana Walker of luxury handbags in Toronto. Hand-crafted from ultra-premium denim, these bags are made from local second-hand stores, taking them off their belt loops and giving them a new purpose and style.
$295.00 anavidesigns.com
---
Pixel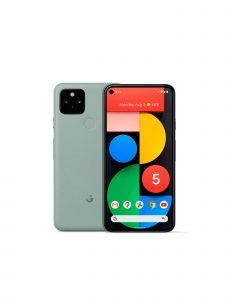 Who are you going to call? Mom, of course! A perfect gift for mom is the Pixel Phone by Google.
The pixel 5 offers so much that your mom is going to love this gift! Powered by 5G, it can download the newest movies, music, podcasts, games and an incredible camera. It's water-resistant and lasts up to 48 hours of battery life.
$679.00 and $799.00
---
Roo Prenatal Heartbeat Monitor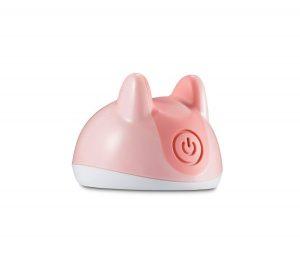 An excellent gift for the expectant mother! A portable prenatal device gives the new mom peace of mind while anticipating the newest family member's arrival. This device can listen and track your unborn babies' heartbeat.
Not to be replaced by your regular medical care.
$75.00 available at threelambs.ca, chapters.indigo.ca
---
Nest Hub Max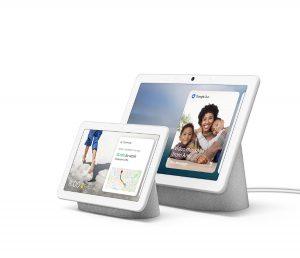 The perfect gift for any household. The Google Nest is anyone's best friend who can help you with almost anything, with a "Hey Google" and ask away. It's an organizer which displays schedules and a to-do list. It's an endless recipe book, digital photo album. Want to video call a friend; you can do that too.
$299.00
---
Pixel Buds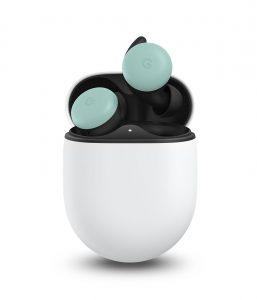 Google's wireless earbuds with google assistance, built right in. No excuse for not getting things done. Loaded with AI smarts, your google pixel buds can control music, translate, and is sweat-resistant
$239.00
---
BritBox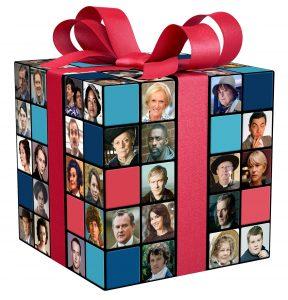 The Mother's Day Gift that keeps on giving. BritBox is a subscription to the most extensive collection of British streaming. You will have content filled with crime stories, mysteries, classic periods, dramas, and the lists go on from the BBC studios. It is available on Apple TV 4th Gen, Samsung, LG, Chromecast and all iOS, Android devices, Amazon Fire TV Stick, and Roku.
$8.99 a month or $89.99 annual.
---
Nest Thermostat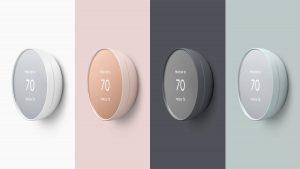 Energy-saving the Nest Thermostat by Google. Control your energy from anywhere with the Google Home app. The Nest Thermostat comes in four different colours Snow, Charcoal, Sand and Fog.
$179.00 Trim Kit $19.99
---
Chromecast with Google TV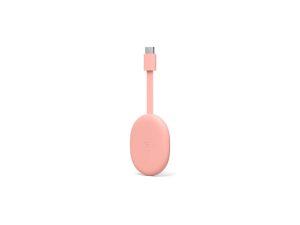 Google Chromecast comes in three different colours for mom to stream content from her phone, tablet or computer. The Chromecast brings movies, shows and live tv from any of her apps and subscriptions. It comes with a remote and google assistance.
$69.00
---
Minimalist Moms – Living and Parenting with Simplicity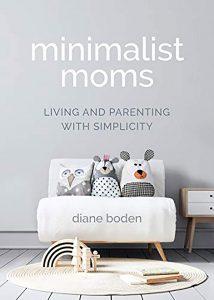 "Less is More no truer words have been said"! Recently released "Minimalist Mom," written by Diane Boden and published by Mango publishing Group will guide you through the chaos of ridding all the unnecessary fluff that we oh so love to collect. We all have said it; I don't know why I buy all this stuff when they are simply happily playing with the box. Diane will get you organized and free of everything you don't need because you might.
Her book doesn't just give you advice and what to do and what not to do; it gives you tools to help you complete and simplify your life, giving back your calm.
---
Iris Body & Beauty Boutique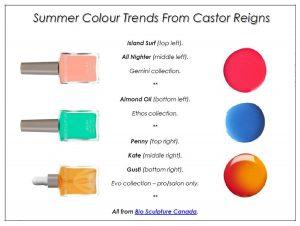 The new Ethos nail care and Gemini collection, created by Bio Sculpture, adds strength to your nails and is fast drying and long-lasting. Gemini Collection comes in a variety of beautiful colours,
Ethos Almond Oil $23.25 Gemini Island Surf nail colour $20.50 – irisbodyandbeauty.com
---
Helena Lane Organic Skin Care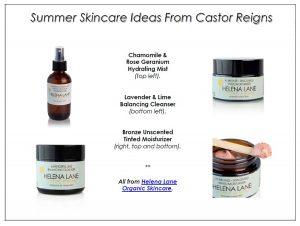 Our skin has always been our first concern. Helena Lane Organic Skin Care line uses no harmful ingredients, only certified ingredients from plants or mineral base except certified organic beeswax, a cruelty-free by-product. Helena is certified with the Leaping Bunny and CertClean, Canada's certifiers for clean and effective skincare.
$34 – 42 available at helenalane.com