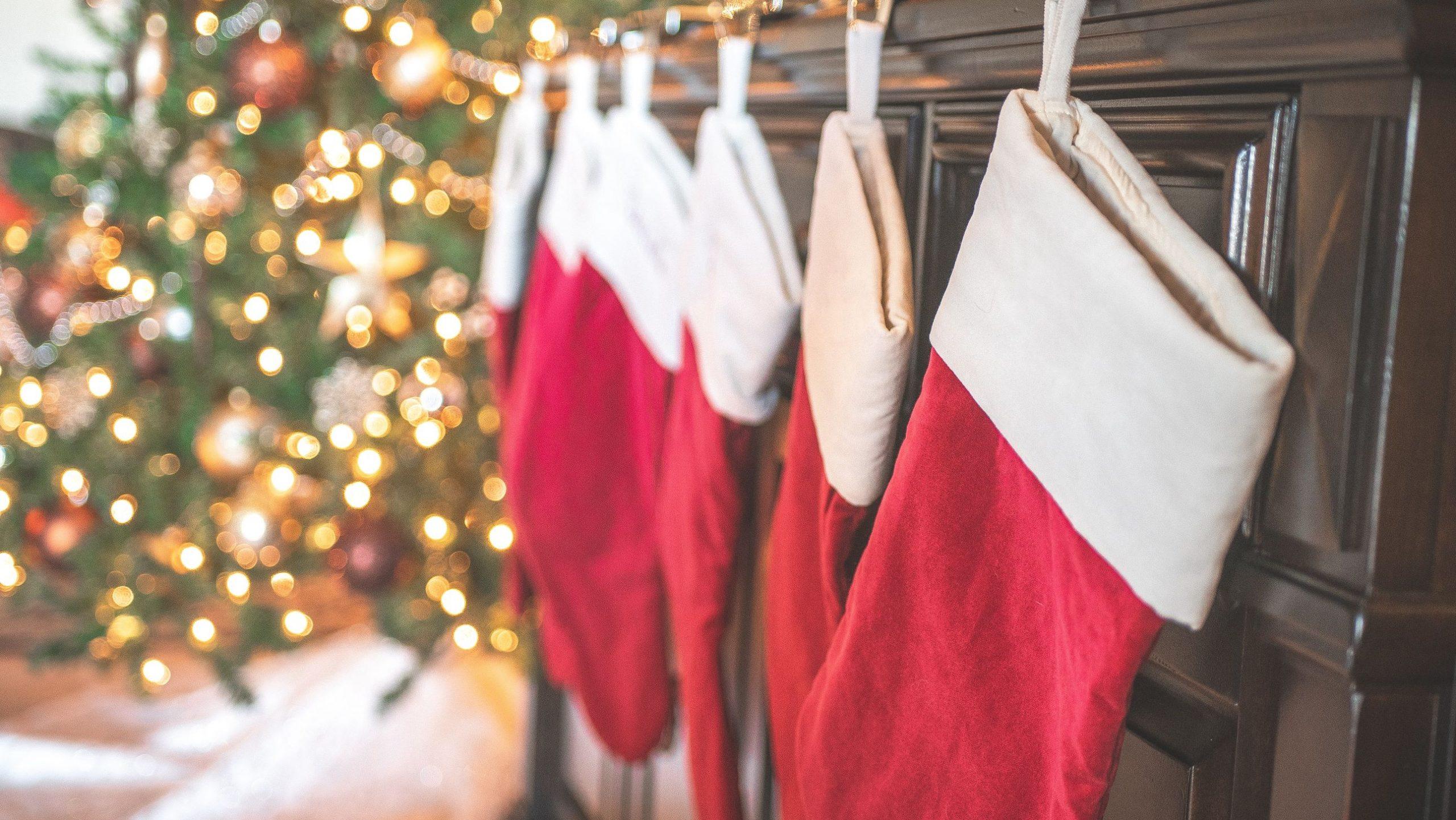 Holiday Stocking Stuffers Guide
For All
Sun Bum Travel Size Essentials Make Great Stocking Stuffers, for the world traveler in your life.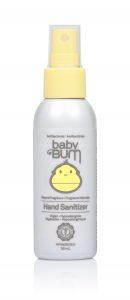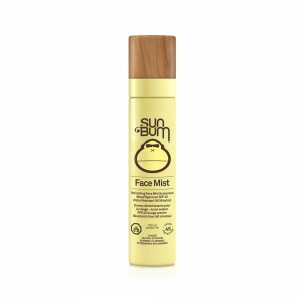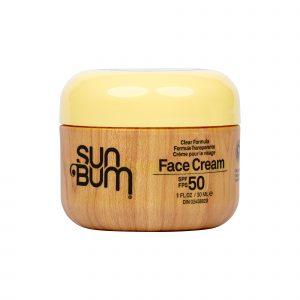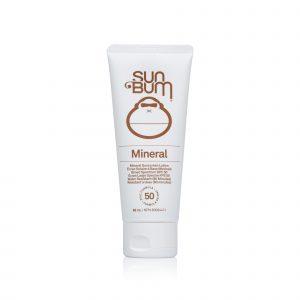 Most airlines restrict carry-on luggage to items that are less than 100mL, with a total allowance of 1000mL per person. In addition, if you are taking a road trip or going on a cruise, space may be limited, so travel-sized products are the best choice. As a result, you are able to fit more of the other things you need, which proves why it is imperative to bring the right products. Here are a few Sun Bum and Baby Bum travel items (all 100mL or less each) we absolutely can't live without: Available at Sun Bum Canada and Well.ca
1. Face Mist SPF 45 Sunscreen 100 ml$22.99 CAD
2. Sun Bum Face Cream SPF 50 30 ml $14.99 CAD
3. Sun Bum Mineral SPF 50 Moisturizing Sunscreen Lotion 88 ml $20.99 CAD
4. Baby Bum Hand Sanitizer 2oz $5.99 CAD
---
Manta Sleep Mask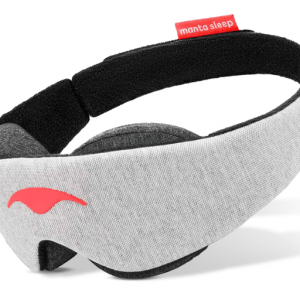 No other mask is designed, constructed, and optimized for deepest sleep in any environment! 100% blackout for maximized sleep quality. The Manta perfectly covers the eyes – even in broad daylight – ensuring a deep, uninterrupted sleep for all users. Personalized-for-your-face fit — angle and strap tightness are infinitely adjustable, super soft, breathable, durable materials that gently conform to your face without putting any pressure on your eyelids or lashes. Includes a Manta Sleep Mask, premium ear plugs and case/wash bag
$35 available at Manta Sleep 
---
Manta Blackout Stickers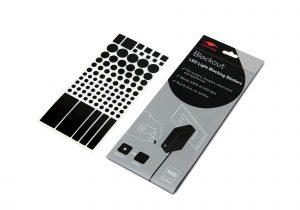 For Teens Who Love Their Technology!
The Manta Sleep Blackout Stickers block out 100% of residual light from routers, chargers, smoke detectors, laptops, smartphones, and other devices while you sleep. Additionally, they won't leave a sticky residue when peeled off! Due to the proprietary technology, there is no interference of any kind while the stickers are applied. With 11 sizes and shapes to choose from, the 100 pre-cut stickers cover all your devices
$9.00 available at Manta Sleep 
---
Manta Blue Blocking Glasses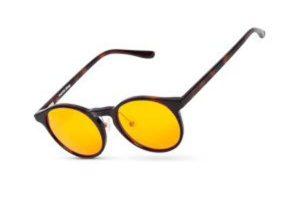 We live in a world of screens. Mother Nature never intended all that blue light to affect our bodies. Anxiety fatigue, eyestrain, and headaches can be caused by blue light. You lose your ability to sleep naturally. Blue Light Blocking Glasses by Manta Sleep block these disruptive wavelengths. The glasses block 99% of melatonin-disrupting blue light in the 450-480nm range. Additionally, they feature top-quality acetate frames, spring-loaded, nickel-plated steel hinges, and soft and adjustable silicone nose pads. The perfect stocking stuffer for techies!
$75.00 available at Manta Sleep 
---
Doctor Plotka's Toothbrushes by Mouthwatchers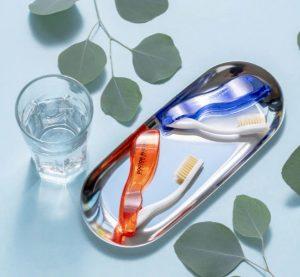 Adult and Youth Manual Toothbrush, whether you are traveling for the holidays or staying home is a must having this holiday season to go with all the rich foods and desserts. This tooth brush by Mouthwatcher eliminates 99% of bacteria, viruses and fungi due to the silver infused bristles. Brush away food residue and plaque with flossing bristles that reach deep into grooves, under the gum line, and between teeth. A polyester brush with high-quality bristles lasts longer than one made with nylon bristles. Results are better and there is no cross-contamination
$5.99 and up available at Mouth Watchers
---
For Him by Walton Farms
Redneck Exfoliating Soap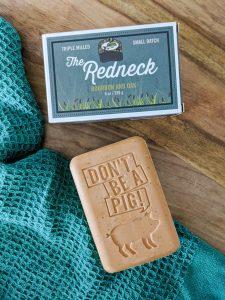 You're sure to make dad chuckle with this 8 oz exfoliating soap! Black Jojoba beads and Shea Butter make this product cruelty-free, gluten-free, and free of harmful chemicals such as SLS, Parabens, and Phthalates.
$14.50 available at Walton Wood Farm
---
Redneck Beard & Shave Oil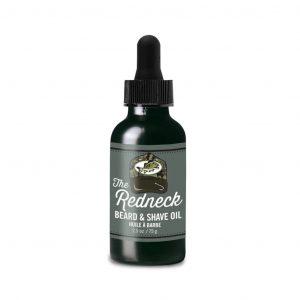 Even if you're a redneck, your face doesn't need to be rough. Take your beard and pre-shave to another level with this bourbon-oak oil. Softens the beard and prepares the skin for a close, comfortable shave. A cruelty-free, alcohol-free, gluten-free, and sustainable product.
$22.99 available at Walton Wood Farm
---
The Wanderer Creamy Shave Soap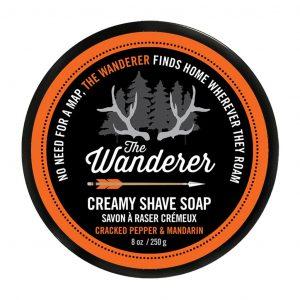 Get a clean, close shave every time with this Cracked Pepper & Mandarin scented creamy shave soap (8 oz). This is not your typical shave soap – it is softer, creamier, and richer for better razor glide and superior moisturizing. Made from sustainable ingredients, cruelty and gluten-free.
$24.95 available at Walton Wood Farm
---
The Gentleman Beard Balm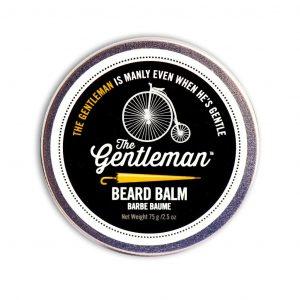 The perfect gift for the guy who loves his beard! This beard balm is made with hemp oil to moisturize, stimulate growth, prevent breakage, shea butter to soothe skin and soften/protect hair. Made with sustainable ingredients, cruelty-free, alcohol-free, and gluten-free.
$22.99 available at Walton Wood Farm
---
For Her
RAE Skincare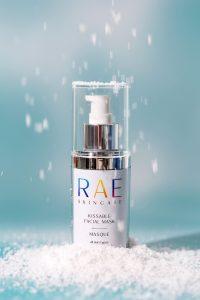 Slip a little love into their stocking this season.  Our mission is to enhance your skin's natural beauty and put a confident spring in your step. Our all-natural ingredients are designed to make your skin feel like it's been reborn – and that's priceless.
Prices vary available at RAE Skincare
---
Week From Hell Salve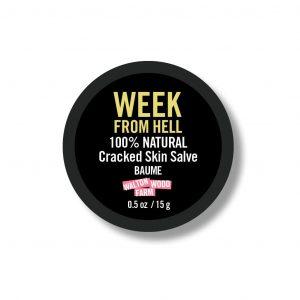 Has she had a total week from hell? This 100% natural all-purpose salve will help her take some time out for self-care. Good for all external body parts including dry lips. Convenient pocket-size. Invigorate her senses and revitalize her dry, stressed skin!
$9.99 available at Walton Wood Farm
---
Me Time Hand Rescue Tube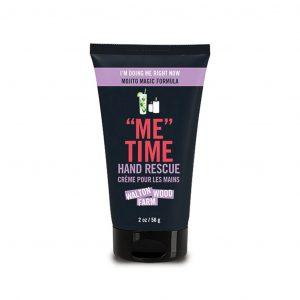 Featuring a moisturizing blend of Cocoa Butter, Shea Butter, and Green Tea, this fancy Lime & Sugar hand cream is perfect for purses and pockets.
$12.00 available at Walton Wood Farm
---
Holiday Woodline Pine Soap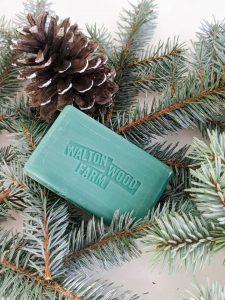 Make her feel special with this soap! There are two poems or quotes printed on the box. 3.5 oz Shea Butter bar made in Vermont. The soap is vegan, cruelty-free, and free of harsh ingredients (like SLS)
$8.99 available at Walton Wood Farm
---
Holiday Peppermint Kiss Soap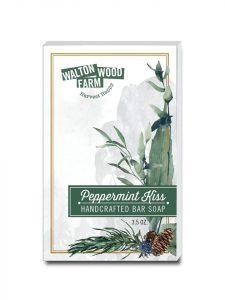 Featuring a lovely peppermint scent, this soap will make her ecstatic this season! The box is printed with two poems or inspiring quotes. 3.5 oz Shea Butter bar made in Vermont. Vegan, cruelty-fee, and free of harsh ingredients (like SLS)
$8.99 available at Walton Wood Farm
---
Holiday Cranberry Soap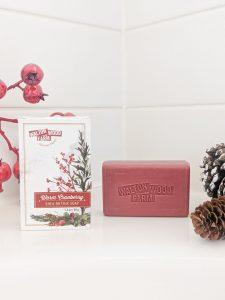 There is nothing more lovely than the scent of cranberries in this soap. Two poems or inspirational quotes are printed on the box. 3.5 oz Shea Butter bar made in Vermont. Vegan, cruelty-fee, and free of harsh ingredients (like SLS)
$8.99 available at Walton Wood Farm
---
Go the F to Sleep Pillow Spray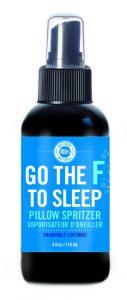 Ensure she sleeps well so she can live a healthier, happier life! She'll have everything she needs right where she needs it when it's time to sleep with this Chamomile, Lavender + Mint pillow spray. After spraying some on her pillow before bed, she'll be counting sheep in no time
$19.99 available at Walton Wood Farm
---
Philips OneBlade Face+Body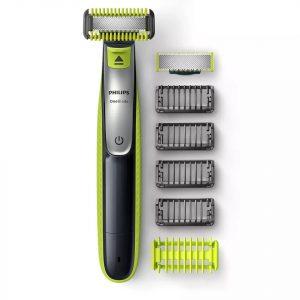 It's the perfect gift for anyone who is always changing up their style; the Philips OneBlade Face+Body is a versatile, innovative hybrid styler that's capable of trimming, shaving, and creating clean lines and edges on any length of hair. Featuring a dual protection system, OneBlade simplifies and streamlines grooming routines for a more comfortable and quicker shave.
$64.99 available at Philips
---
Fujifilm Instax Mini 7+ Instant Film Camera with 10 Exposure Film Bundle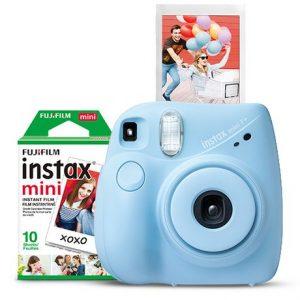 Instantly liven up your photos with INSTAX MINI 7+. Its exposure control adjustment makes it a fun, easy point-and-shoot camera sure to become a family favorite. High-quality FUJINON lenses and INSTAX MINI Film make superior images simple. Bundle includes an INSTTAX MINI 7+ Instant Camera and 10 sheets of INSTAX MINI Film.
$89.98 available at Walmart
---
For Kids
I Am Powerful, By Holly Hatam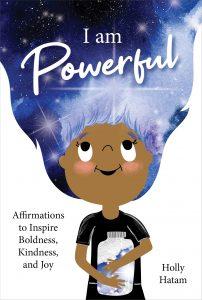 A fabulous stocking stuffer for kids of all ages.
A wonderfully illustrated card deck of 48 cards of affirmations, ideas, and practices to empower kids.
$22.99 Available at www.amazon.ca
---
Pokemon Bluetooth Youth Headphones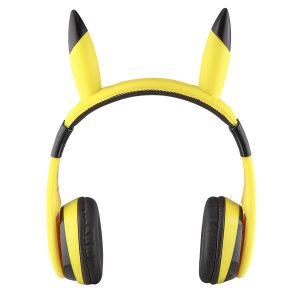 Kids will love Pokemon Bluetooth Headphones! Audio from smartphone, tablet, or computer wirelessly. Built-in rechargeable battery lasts up to 24 hours. Reduced volume for safe listening. Includes a 3.5mm audio cable for connecting to any device. Built-in microphone for talking to friends and family. Custom fit with adjustable headband. Foldable for portability.
$34.98 available at Walmart
---
Sunday Afternoons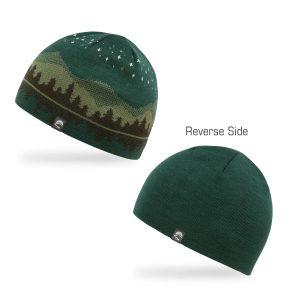 Keep your kids warm and stylish this winter with Sunday Afternoons styles. Warm and fun beanies for smaller heads that make for the perfect stocking stuffer or gift wrapped under the tree. The "Milky Way Beanie" is the coolest thing. Reversible and features glow-in-the-dark stars, that make it easy to track your children as the sun begins to set. Made of merino wool that will keep them warm without the itch.
Prices Vary available at Sunday Afternoons
---
Wiltopia – by Playmobil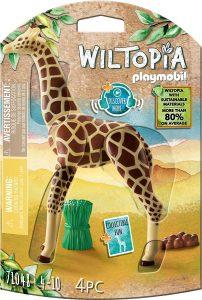 Eco-friendly product line. The free WILTOPIA app lets you explore exciting digital content by collecting 27 assorted PLAYMOBIL animal figurine sets and accessories. Kids can learn all about the animals and their habitats and can even take a selfie with them by projecting the animals right into their home via AR! With this set, you can play with wild animals alone or with the rest of the WILTOPIA theme (sold separately). Ages 4+
$5.99-$14.99 CAD available Playmobil
---
Gry Mattr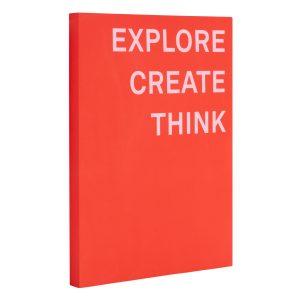 Know anyone who's traveling this winter? Here are a few Stocking Stuffer ideas sure to please.
Passport Holder – Gry Mattr's black vegan leather passport holder protects all your travel essentials. $29.99, Tech Case Black – Keep your tech accessories organized. It's the perfect item to throw into a backpack or carry-on. It features a durable, rubberized zipper closure. Inside the compact case, is storage for all your go-to accessories such as smartphone, notepad, pen, earbuds, mouse, tablet and more. $49.99, Explore Create Think Notebook – Organize all your ideas in one place. This notebook has two different page styles, grid and blank, so you can write notes, draw diagrams, sketches, or whatever else comes to mind. $15.98 available exclusively at Staples
---
General Supply Goods + Co.
Wheat Barrel 3 Pack Pens – 7.48 – Pens made from post-agriculture materials are functional and earth-friendly. Green, blue and red ink. Frosted Forest Mason Jar Candle-19.98- A touch of rustic farmhouse décor to your home.  Classic seasonal scents., Red Ceramic Camping Mug-12.98 – Ideal for the coffee or tea lover in your life. Durable, vintage mug., Travel Tin Candle – Sweet Syrup -9.98 – A perfect gift to give or enjoy yourself. Available in 3 festive scents.
Available at Staples