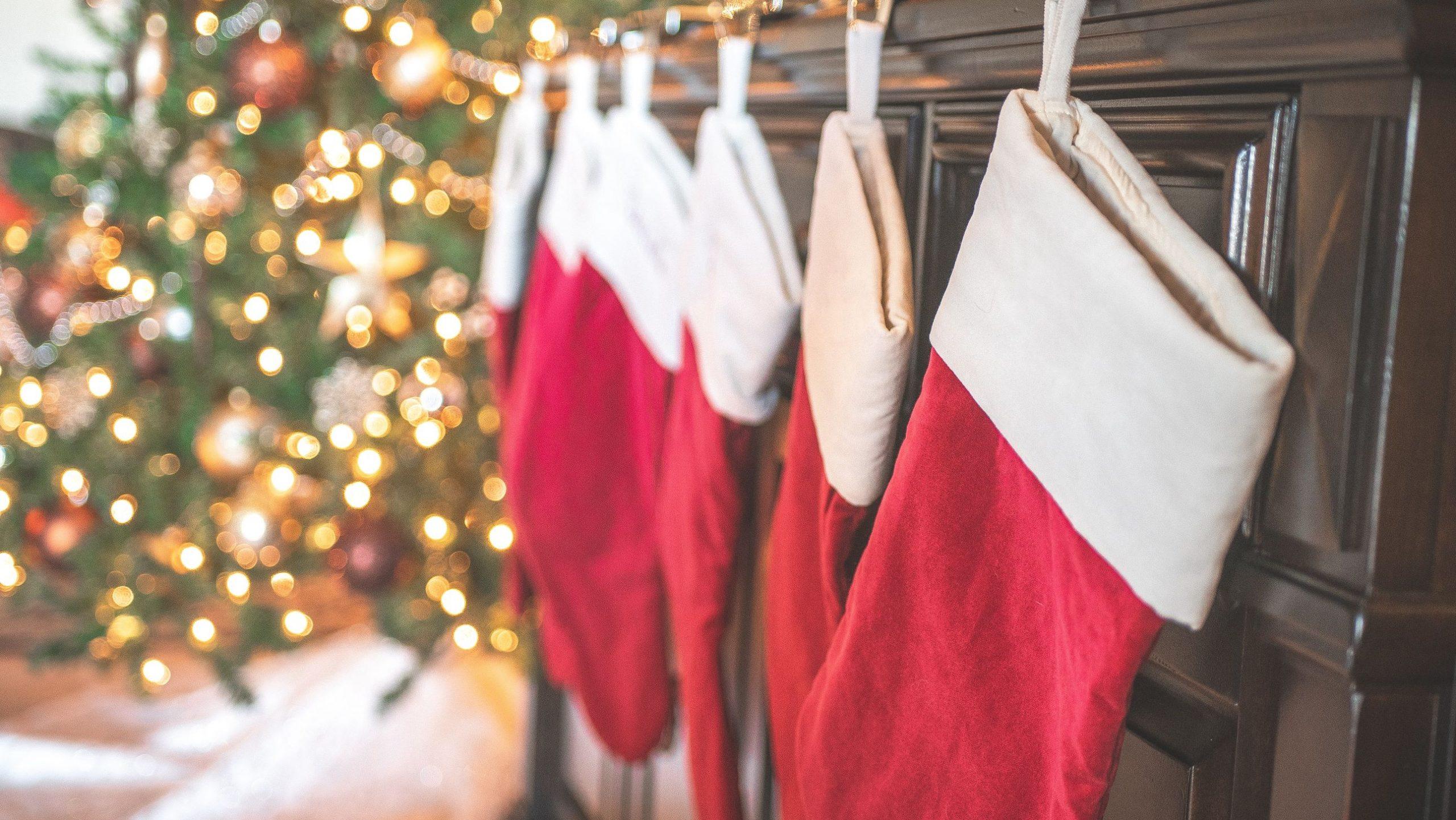 Holiday Stocking Stuffers Guide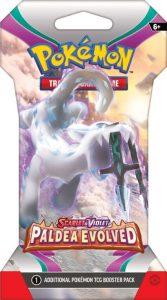 Pokemon Scarlet & Violet Paldea Evolved Sleeved Booster
Energy surges as new powers awaken, and perilous legends are revealed! Perfect for the collector in your life. Each pack contains 10 cards. First partners Meowscarada ex, Skeledirge ex, and Quaquaval ex have evolved to take the stage with mesmerizing magic, song, and dance. Meanwhile, Forretress, Slowking, and Dedenne shine as Tera Pokémon ex, and Chien-Pao ex, Ting-Lu ex, and others bring daunting strengths requiring courage to command. Even Pikachu joins the Pokémon ex party in the Pokémon TCG: Scarlet & Violet – Paldea Evolved expansion!
$7.99 each available at Toys R Us
---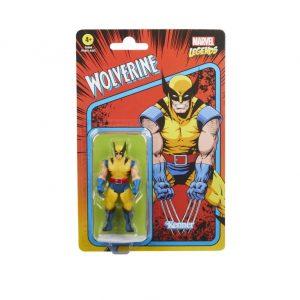 Marvel Legends Series Retro 375 Collection Wolverine Action figure – Hasbro
This Retro 375 Collection Wolverine action figure is inspired by the character's appearance in Marvel comics and makes a great addition to any Marvel collection. Wolverine's retro-style packaging, complete with Kenner-inspired retro styling, makes this 3.75-inch figure ideal for collectors, fans, and kids alike with multiple points of articulation and comics-authentic deco, this 3.75-inch Marvel action figure has multiple points of articulation. The Hasbro Marvel Legends Retro 375 collection includes Doctor Doom, Spider-Woman, Power Man, Spider-Man, and the Hulk (Additional figures sold separately. Subject to availability).
$18.99 each available at Toys R Us
---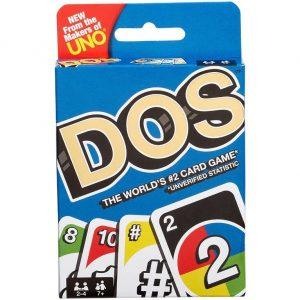 Dos Card Gamy – Mattel
UNO has introduced a new card game called DOS. In DOS, the focus is on number matching and the importance of the number two. The objective of the game is to be the first player to get rid of all their cards. There are two discard piles placed between the players at the start of the game. On each turn, players can discard either one or two cards onto either discard pile. If a player has two cards that add up to the number of a card in the center pile, they can put down both cards. When a player is left with only two cards, they must yell "DOS!" The first person to reach 200 points becomes the winner of the game. 2-4 players, 7+
$9.99 available atToys R Us
---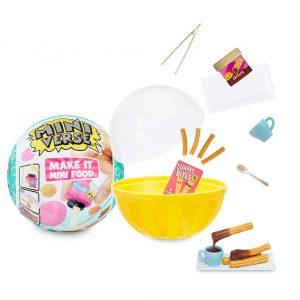 Make It Mini Food Cafe Series 2 Mini Collectibles – MGA's Miniverse
There are over 50+ unique Make It Mini Cafe Series 2 replica ingredients, packages, and kitchen accessories available to collect and create your own mini collectibles. You won't know which mini you have until you unbox it. Each ball contains surprise mini "ingredients" and kitchen accessories to make mini replicas of your favorite snacks and desserts. Compare the contents of your package with the collector's guide to identify your mini. Follow the "recipe" card to create your mini replica. Once you've made your mini replica, place it under a UV light to harden the resin. Once it's set, you'll have a collectible ready to display. Use the capsule provided by MGA's Miniverse as a display for your collectible.
$12.99 available at Toys R Us
---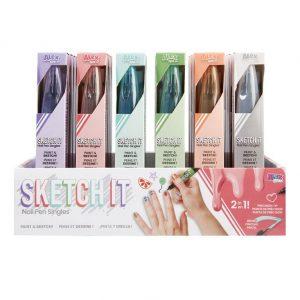 ALEX Sketch It Nail Pen Singles in Box
Check out these awesome nail polish pens! They're unlike anything you've seen before. With a brush on one end for painting and a precision tip on the other end for sketching, you can create stunning designs that last. These nail polish pens are made with professional quality, so you know you're getting the best. And the best part? There are 6 fashion colors to collect! Perfect for kids aged 8 and older.
$4.99 available at Toys R Us
---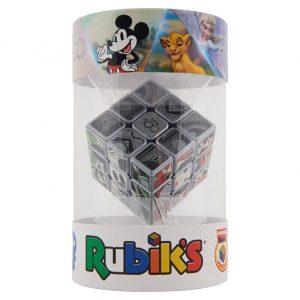 Rubik's Cube, Disney 100th Anniversary Metallic Platinum 3×3 Cube – Spin Master
In celebration of 100 Years of Wonder. From one generation to the next. Brings you the Disney100 Rubik's Cube- because you made this dream come true. PLATINUM 3X3 CUBE: You will love the metallic twist on the classic 3×3 Rubik's Cube. This Disney puzzle also features imagery of classic and modern Disney characters from your favorite films. An Authentic Rubik's product. This fidget cube is a 3D puzzle speed cube for stress relief and fun. For travel games, or teen boys gift ideas- this anxiety relief fidget toy is the perfect fidget pack adult toy.
$19.99 available at Toys R Us
---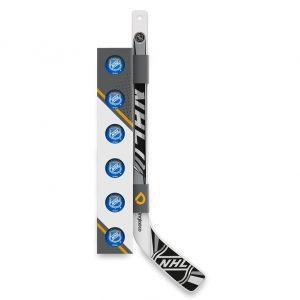 NHL Rapid Fire Mini Stick and Ball Set – Inglasco
He shoots, he scores. Need I say more. Includes one (1) plastic player 18" mini stick and six (6) foam balls.
$11.99 available at Toys R Us
---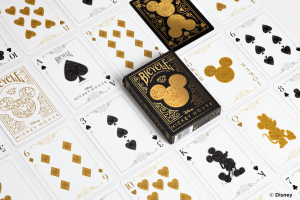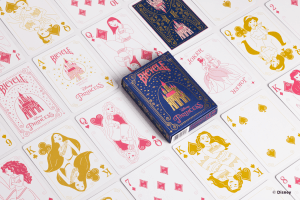 Disney Collection by Bicycle Play Cards: Celebrating 100 Years. 2 styles to choose from. Bicycle x Disney Black and Gold Inspired Mickey Mouse
Featuring the classic Mickey Mouse, these Black and Gold Disney Mickey Mouse decks are beautifully designed with intricate foil. His iconic silhouette is hidden throughout every card, adding a touch of wonder to every game. $12.99 Bicycle x Disney Princesses (available in pink and blue colours) Embark on an enchanting journey with Disney Princesses, where dreams come to life and empowered heroines capture hearts. The Princesses deck is a treasure that will inspire and enlighten the princesses in your life about their potential and how they can reach it. It will ignite their imagination and motivate them to reach their full potential.
$9.99 Available at Walmart and Amazon
---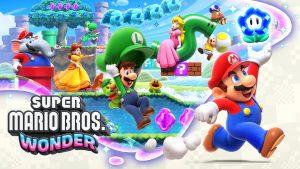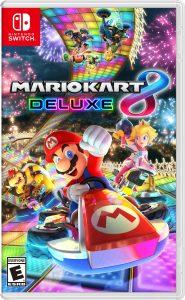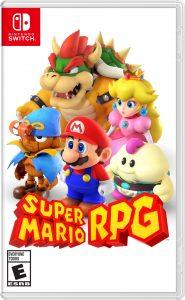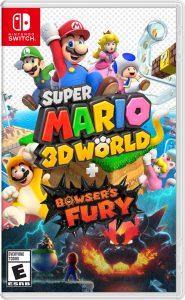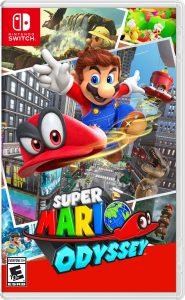 New and Classic Games – by Nintendo 
Super Mario Bros. Wonder $79.99
Super Mario RPG $79.99
The Classic Series – Mario Kart 8 Deluxe, Mario Party Superstars, Super Mario 3D World + Bower's Fury and Super Mario Odyssey $79.99 each
The Legend of Zelda: Tears of the Kingdom $89.99
---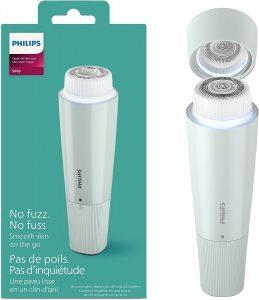 Philips Cordless Facial Hair Remover design for women 
Hypoallergenic head gently removes fine hairs. With the built-in mirror and full-circle LED light, you won't miss a hair.
$29.99 available at Philips
---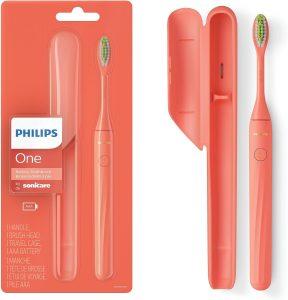 Philips One Battery Toothbrush 
Perfect for on-the-go brushing! A portable case and sleek design will appeal to the traveller on your list. Available in 4 fun colours!
$34.99 available at Philips
---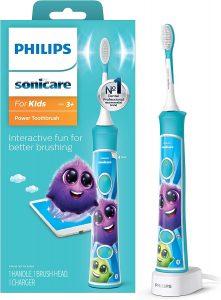 The Philips Sonicare for Kids 
The Philips Sonicare for Kids Bluetooth-enabled toothbrush interacts with a fun app that helps kids brush better and for longer.
---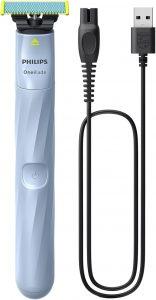 Philips OneBlade First Shave 
Anti-friction blade limits skin irritation. It gives a close shave, minimizes cuts, and works in any direction, wet or dry.
$34.99 available at Philips
---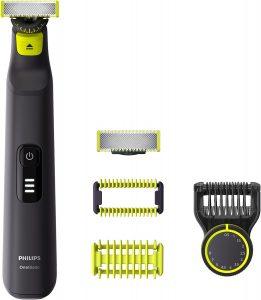 Philips OneBlade Pro 360
The innovative 360 Blade can flex in all directions to adjust to the curves of the face to easily trim and shave hard‐to‐reach areas.
$84.99 available at Philips
---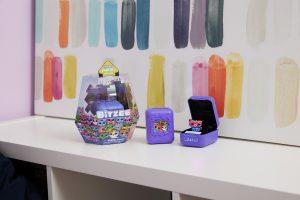 Bitzee 
World of Digital Pets. It is an interactive toy that you can really touch and feel. Each Bitzee starts as a baby. Like real pets, they need love and care to grow. Pets respond to swipes, tilts, shakes and touch with sounds and reactions. The more you play, the more pets you'll get! Feed them and play, rock them to sleep, clean up after them and give them love. Watch them grow from baby to adult to Super Bitzee! In your case, collect 15 Bitzee pets. Discover unique outfits and games, then attract your next virtual pet with the treat. Show off your collection to friends! Batteries included.
$39.99 Ages 5+ available at Walmart,  Amazon, Canadian Tire