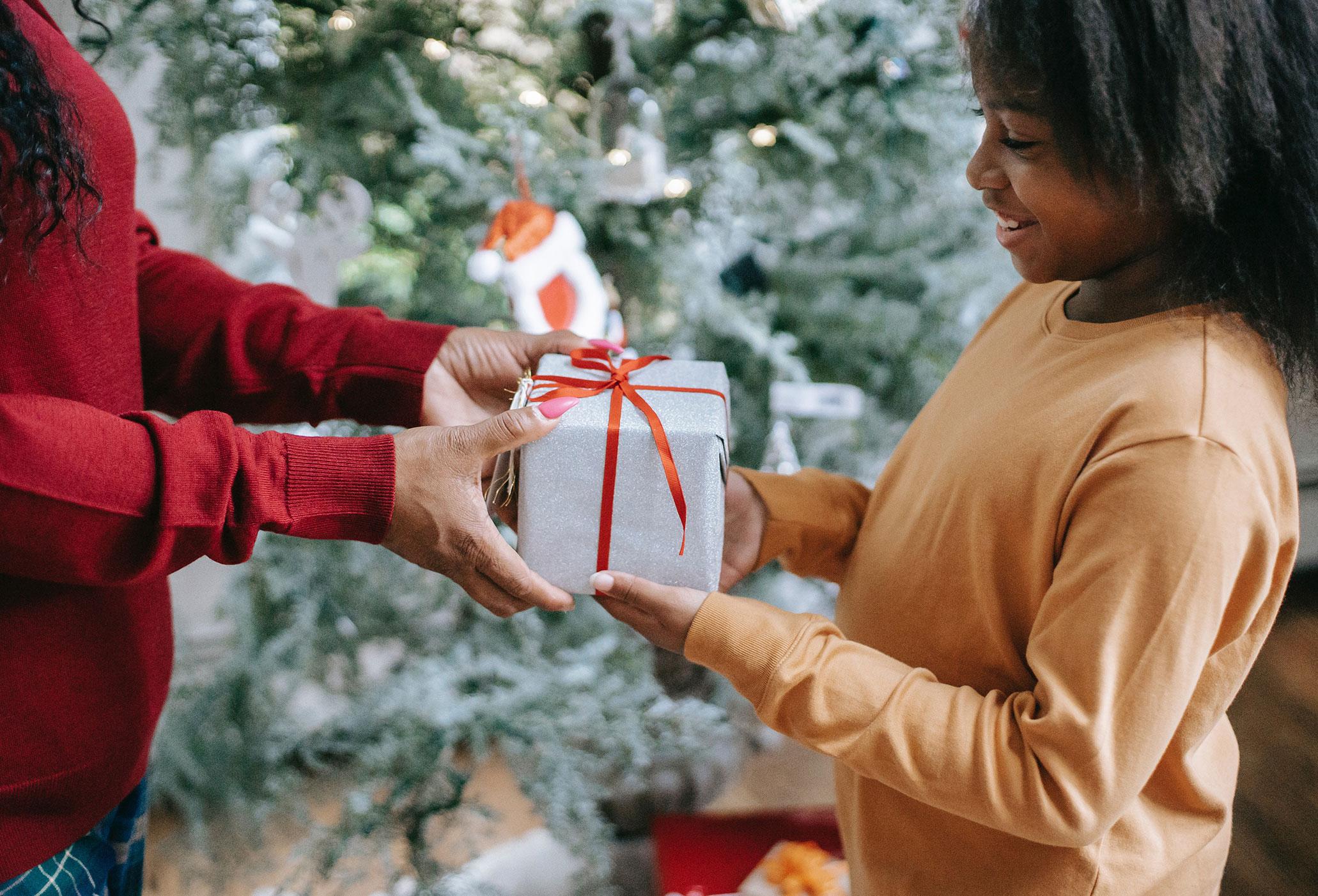 Holiday Gift Guide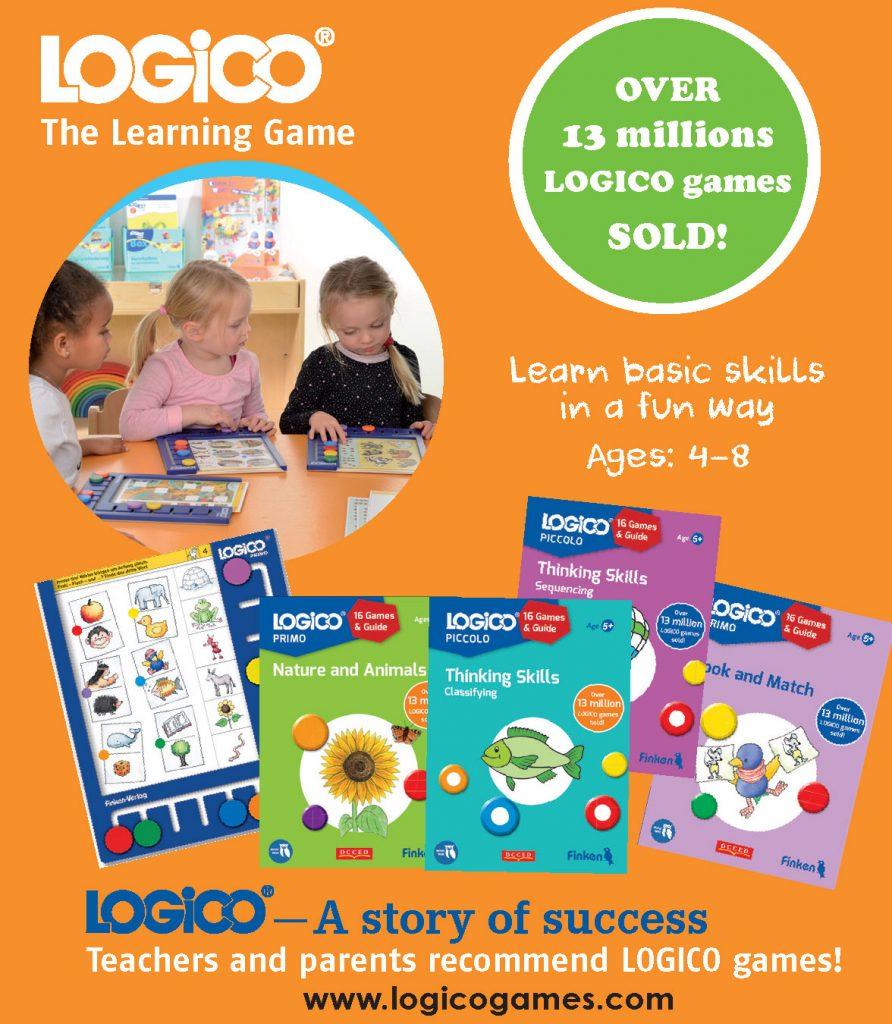 ---
Let's not forget the wine this Holiday Season.
From the Jackson family wines. Award-winning Kendall-Jackson vintner's Reserve Chardonnay, a crowd pleaser and food-friendly. $21.95 La Crema Sonoma Coast Chardonnay from appetizers through to dessert. $29.95 Freemark Abbey Napa Valley Cabernet Sauvignon showstopping flavourful, full-bodied wine. $79.95 Cambria Julia's Vineyard Pinot Noir Perfect pairing with charcuterie and mild cheese. $29.95
Available where wines are sold
---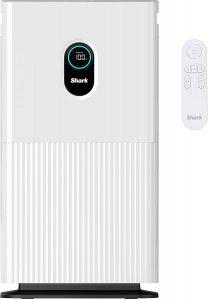 Shark™ Air Purifier 6 True HEPA
Shark Air Purifier 6 quietly distributes air via six powerful fans. It continuously maintains clean air in your home using Sense IQ technology. HEPA filters capture 99.97% of airborne allergens, dust, dander, and particles. Cleans large areas up to 1200 sq feet, ultra-fast meets ultra-quiet, real-time air quality reports, remote included
$599.00 available at Shark Cleaning Canada and major retailers
---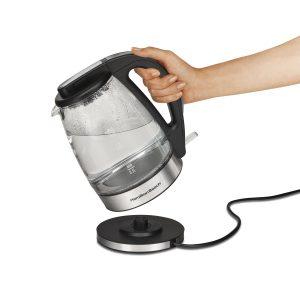 Glass Kettle – Hamilton Beach
Whether you're steaming tea or coffee, Hamilton Beaches 1.7L Glass Kettle is perfect for all your preparations! Featuring a faster temperature rise than a microwave and a better safety rating than a stovetop kettle.
$79.99 CDN available at amazon.ca, Walmart, Hudson Bay
---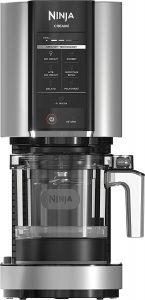 Ninja™ CREAMi™
From frozen solid ingredients, NinjaTM CREAMiTM makes ice cream, sorbets, milkshakes, and more at the touch of a button. CREAMiTM is equipped with Ninja's CreamifyTM Technology, which facilitates melting uniformly frozen blocks. You can use (7) One-touch programs to shave through your frozen pint. Prep your base, freeze overnight, process, and enjoy! Create a CREAMi™ treat in three easy steps.
$249.00 available at Shark Cleaning Canada and major retailers
---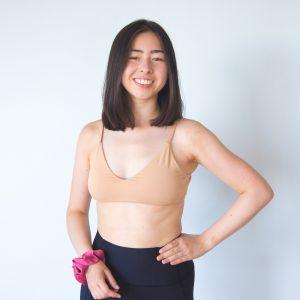 Milk Tea Bra – Teens
"The Apricotton Tan Milk Tea Bra is the perfect gift for a tween or teen girl this holiday season! Designed to grow with her, she fits into the same bra even as she grows. Comfortable moisture-wicking fabric and adjustable straps provide all-day comfort. You can shop for Apricotton's Milk Tea Bra and all its other comfortable bras at Apricotton.
Ages – Teen $32.00 available at Apricotton
---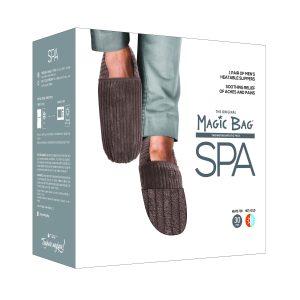 New to the Magic Bag Collection Spa for Men
Magic Bag is celebrating its 30th Anniversary and a new line for men.
"Spa for Men" include
Eye & Sinus Gel Mask, Heatable Slippers, and limited-edition Camouflage Extended Compress.
Indulge yourself after a long day at work—spa at home with Magic Bag.
Priced from $20.99 – $25.99, available online at MagicBag
---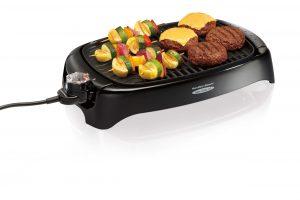 Health Smart Indoor/Outdoor Grill
If you're going to grill, don't let the weather affect your decision. No matter what the weather might be, you can still grill year-round on this fantastic grill! You can cook up to eight servings on the surface, making it perfect for family dinners. In addition to being dishwasher-safe for easy cleanup, the water-filled base helps reduce smoke, so grilling is virtually smoke-free. Ideal for indoor grilling
$59.99 CDN available at amazon.ca, Walmart, Hudson Bay
---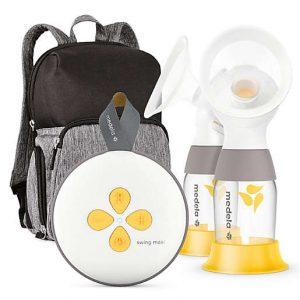 Medela – Swing MaxiTM
A compact and easy-to-use Swing MaxiTM by Medela fits seamlessly into a mother's lifestyle and expresses more milk in less time. With Medela's trusted Technology and a convenient bag, this pump is the best choice for breastfeeding families. It includes: One 1.5-hour rechargeable battery, faster charging with USB type C port, user-friendly and easy to maintain, with a low maximum noise level of 45 dB, flexTM Technology provides more comfort, more milk.
Priced $424.99 and available at Babies R Us, buybuy BABY, Amazon
---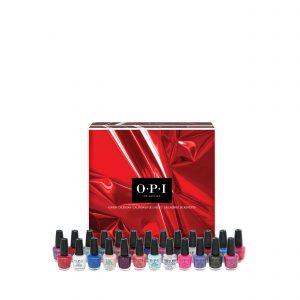 OPI Holiday Gift Sets
Gift friends, Gift family or even Gift yourself with an OPI Holiday Gift Set this season!
OPI Holiday Sets come in various shades and sets of 2 pc -15ml Nail Lacquer Duo or 4PC 3.75ml Mini Cracker,10PC 3.75ml Mini Icons, 25PC 3.75ml Mini Advent Calendar and a 15ml Treatment Power Duo.
(Ages All) Priced from $20.50 up to $87.50, available at Trade Secrets, Chatters and Amazon.ca
---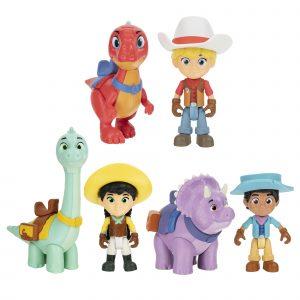 Dino Ranch Core 2 Assortment
Dino Ranch 2-Pack includes 3″ Dino Rancher and 4″ Dino's friend! Dino Ranchers wear removable hats.
And come in three different styles. Blitz Min with Clover, Brontosaurus or Miguel with Tango!
(Ages 3+) $12.99 available at Walmart, Toys "R" Us, amazon.ca, indigo and Mastermind Toys
---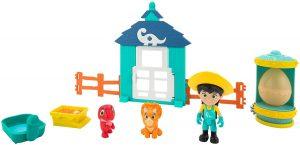 Dino Ranch Hatchery Adventure Set
From the animated children series comes the Dino Ranch toy line. Kids will have hours of fun playing with Young Dino Doctor-in-training. She loves hatching baby dinos. Help her by activating the gear wheel by placing Dino-Mite into the incubator to watch it light up revealing baby dino's shilhouette.
Included in this set are 2 baby dino's, wading pool, a cart that flips to a nest and 2 fences to build a hatchering.
Ages 3+ $29.99 available at Walmart, Toys "R" Us, amazon.ca, indigo and Mastermind Toys
---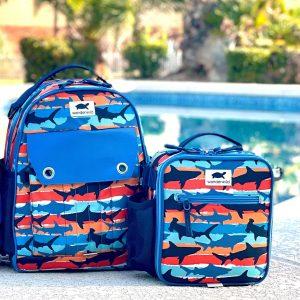 Wanderwild
The perfect gift this holiday season, Wanderwild backpacks and lunchboxes feature colourful prints and combinations. Wanderwild Backpacks were created by two moms who want to inspire families to get outside and explore together with its quality water-resistant materials, kid-friendly design, generous pockets, and fidget tabs. Made from recycled materials, the larger lunchboxes clip directly to backpacks. A mesh side pocket holds most water bottles! For your child's lunchbox, you can also purchase a set of "lunchbox notes." Wanderwild donates profits to charitable organizations that help children in need, promote education, and spread kindness.
Ages – All $30.00 -$50.00 + available on Amazon and Wanderwild
---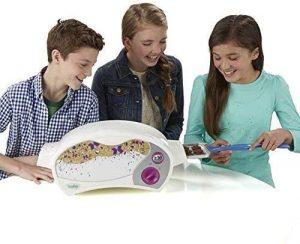 Easy-Bake Ultimate Oven Baking Star Editon
This toy oven looks modern and fresh with a sleek white exterior and sparkly gold, pink, purple, and periwinkle accents. The Easy-Bake Ultimate Oven bakes tasty treats using the same heating element as a conventional oven. (Each sold separately) Our extensive mixes include cookies, cakes, cupcakes, truffles, pizza, soft pretzels, and whoopie pies! Easy-Bake and all related properties are trademarks of Hasbro. Includes oven, baking pan, pan tool, and instructions.
Ages 8+ $59.97 available at Walmart
---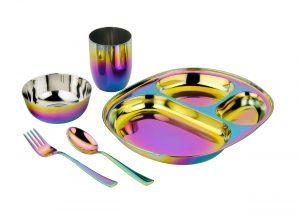 Ahimsa
Ahimsa® is the world's first colourful stainless-steel dinnerware set for kids! This line of colourful stainless-steel dinnerware was developed after the American Academy of Pediatrics urged Dr. Manasa Mantravadi to reduce plastics in children's lives. Stainless steel or glass should be used to store and serve food instead. It's also eco-friendly. This holiday season, you can introduce a healthier lifestyle by gifting the starting solids set or mindful mealtime set.
Ages – All $44.00 available on Buy Buy Baby, and Nordstrom
---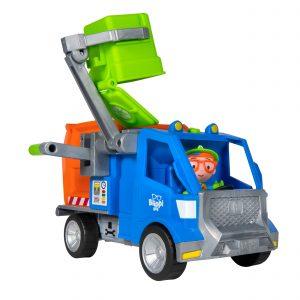 Blippi Recycling Truck
Reduce, reuse, and recycle with Blippi Recycling! It couldn't be any easier to dispose of waste with the Blippi Recycling Truck! This colourful truck comes with a lever to remove trash and lift bins and sounds and Blippi phrases. Lift the bin and dump the trash and recycling cubes into the truck hopper. As the truck hopper is emptied, watch the trash cubes fall out!
Ages 2+ $26.99 Available at all major toy retailers.
---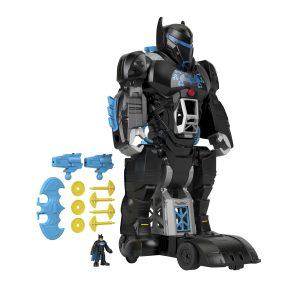 Fisher Price Imaginext Bat Bot
As soon as the Power Pad is activated, the robot transforms
into flight mode, complete with lights, sounds and Batman™ character phrases. The two-in-one deluxe playset features a lighting control panel, extra projectile launchers, and a jail cell for locking up the Supervillains of Gotham City™
Age: 3-8 $109.99 Walmart, Toys "R" Us and Amazon
---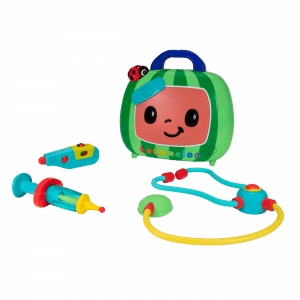 CoComelon Musical Doctor Check Up Set
Inspired by nursery rhymes, the CoComelon Musical Checkup Set features musical sounds from the educational YouTube series. This kid's medical set features nine cool sounds where you can sing along to the "Doctor Checkup" song! Includes stethoscope, thermometer, syringe, and CoComelon Carry Case for kids to make playing doctor so much fun!
Ages 2+ Price $29.99 CDN Available at Walmart, Toys "R" Us, Amazon.ca.
---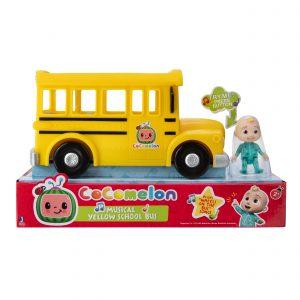 Cocomelen Musical Yellow School Bus
Six of your favourite CoComelon friends can ride in the school bus! Your child can sing along to a clip of "Wheels on the Bus" by pressing on the bus's grill! This fun and detailed vehicle lets your child enjoy the freedom of freewheeling! The CoComelon Musical Yellow School Bus brings their favourite nursery rhymes to life! Includes 1 Yellow School Bus, 1 JJ Figures.
Ages 2+ $14.99 CDN Available at Walmart, Toys "R" Us, Amazon.ca.
---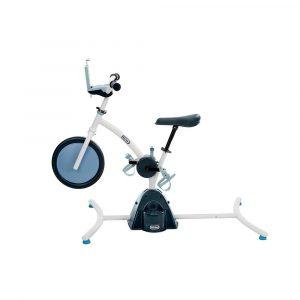 Pelican Explore and Fit Cycle
Enjoy learning, exercising, and having fun! Youngsters watch their parents ride, and they want to do it, too. This Pelican Explore & Fit Cycle is just suitable for them. Think of it as a spin class for kids. Having trainer adventure videos on YouTube, free and easy to access, makes cycling that much more enjoyable.
Ages 3+ $249.99 available at Mastermind Toys
---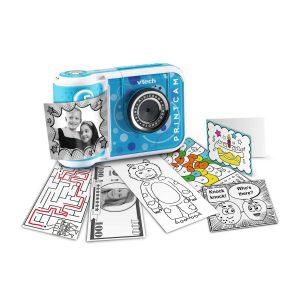 Vtech Kidizoom
KidiZoom® Creator Cam lets you be your own creator! Record high-definition videos. Make yourself disappear or get chased by a T-Rex by using the green screen and 20+ animated backgrounds included! Utilize the built-in microphone and the tabletop tripod/selfie stick for creating trick shots or time-lapse videos. Intended for ages 5–10 years. Video can only be uploaded via included USB cable. Green screen required. Up to 32 GB of storage can be added with a microSD card (card not included). 3.7-volt lithium-ion battery included. USB charger included.
Ages 5-10 $83.97 Exclusive to Walmart
---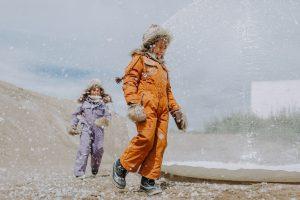 Souris Mini
A hike in the forest inspired Souris mini snowsuits, the bright sun, the first snowflakes, the red cheeks, and the snowmen! Adjustable Snowsuits that grow with your child. Made of High quality, soft insulation, designed to withstand harsh weather, fitted cuffs, adjustable snow-shield at the waist and pant bottom protect children from snow, water, and wind. Extra lining in the hood and on the collar, upper back and seat retains their body heat. Souris mini snowsuits are packed with features. Visit sourismini.com for more details.
Age 0-12 $319.95 available at sourismini.com
---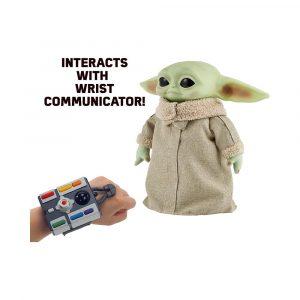 Star Wars The Mandalorian The Child Real Moves Plush
A 12-inch plush toy that will capture Star WarsTM fans' hearts! Grog is a green-skinned, big-eared and large-eyed, baby version of Yoda that may look like a baby Yoda but is affectionately called The Child after the Lucasfilm series The MandalorianTM. Five ways to play!
Age: 5-10 $99.99 CDN Walmart, Canadian Tire, Toys'R'Us and Amazon
---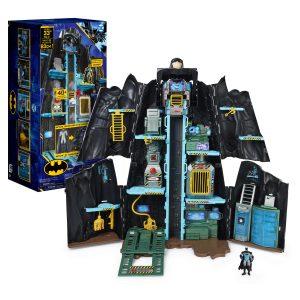 Batman Bat-Tech Transforming Batcave
With a massive height of 33 inches, the Batman becomes an epic Batcave with all the supplies you need. With more than ten areas for action, the Batcave can be revealed or closed up to be stored easily. The Bat-Tech Batcave Playset is jam-packed with exciting features and includes an exclusive 4″ Batman action figure and nine exclusive accessories.
Age 4+ $129.99 available at spinmaster.com
---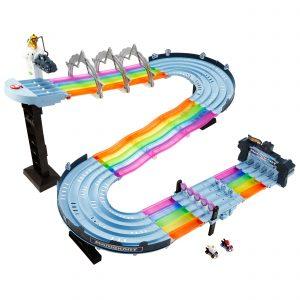 Hot Wheels®Mario Kart™ Rainbow Road
With Rainbow Road, the most iconic and final level in the franchise, Hot Wheels and Mario Kart combine to create a dramatic video game experience! The eight-foot track can be configured with either straight or curved translucent lanes in rainbow colours. The fair start gate allows kids to race up to five favourite die-casts, Mario Kartkarts ™, at a time. King Boo and Mario are exclusive vehicles in the track set.
Age 4+ $149.99 available Toys "R" Us, Walmart, Canadian Tire, Indigo, Mastermind Toys
---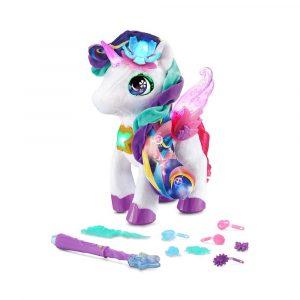 Ivy the Bloom Bright Unicorn
With the wave of her wand, Ivy can change the colour of her eyes, wings, hair, horn, and flower. Ivy loves music. All you need to do is ask her to play music and watch her dance, and you can sing along with eight different tunes.
Ages: 4+ $69.99 available at Toys "R" Us, Mastermind, Amazon, Indigo
---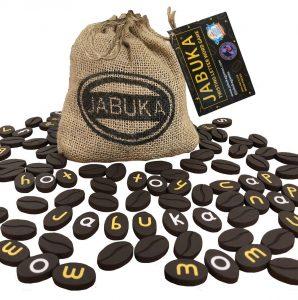 Jabuka
A mind-boggling word game that enhances your vocabulary, Jabuka is award-winning. It is a game that involves creating, transforming, and stealing words in a fast-paced environment with no turning. This is a new take on word games where you bend the rules to create words that can be transformed and stolen in a fast-paced game. Hilarious for the whole family. Makes for a great stocking stuffer.
Ages 8+ $26.00 CDN available at Jabuka Word Game
---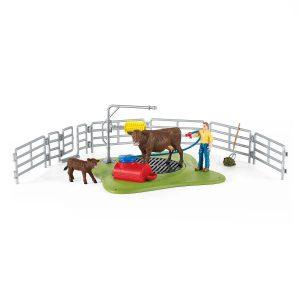 Schleich Happy Cow Wash
Happy Cow Wash is a playset by Schleich that kids will enjoy bathing the cows. Easily wash the cows with the included washing station by adding water. Includes two cow figurines, a farmer figurine, and several accessories.
Ages: 3+ $49.99 available at www.amazon.ca
---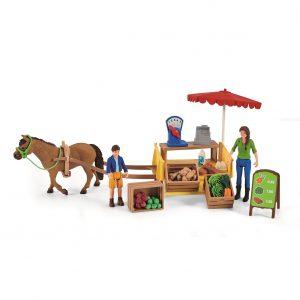 Schleich Sunny Day Mobile Farm Stand
There are plenty of items in the Sunny Day Mobile Farm Stand set from Schleich Farm World, from dry fruits, vegetables, eggs, and milk to healthy-minded Schleich figures and characters. Even dinosaurs need veggies.
Ages: 3+ $44.99 available at www.amazon.ca
---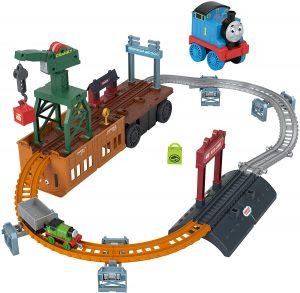 Thomas & Friends 2-in-1 Transforming Thomas Playset
With Thomas, a sizeable push-along train with die-cast engines
inside, and Annie and Clarabel passenger cars that open, kids can build a whole train set with all the pieces they need! In addition to Thomas' 2-in-1 Transforming Thomas Playset, kids can work with Cranky the Crane™ and play with cool, elevated tracks for gravity-defying fun.
Ages 3+ Price: $54.99 Available at Toys "R" Us
---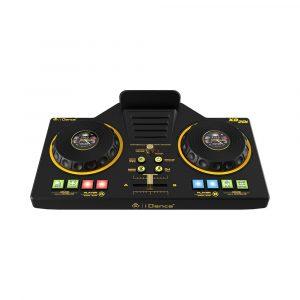 iDance DeeJay Party Mixer
Make your music, remix it and upload it to YouTube, Spotify and more, directly from your tablet or mobile phone.
Ages 6+ $69.00 available Mastermind Toys
---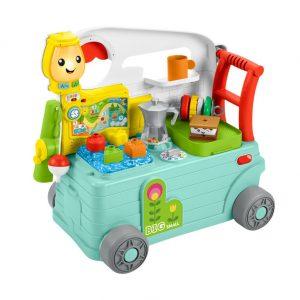 Fisher-Price Laugh & Learn® 3-in-1 On-the-Go Camper 
In this three-in-one playset, your little camper can sit up as he engages in the busy activities, then walk, then push along, and then act out imaginary camping adventures. The center has three Smart Stages® educational levels and can speak French and English.
Age: 9-36M $69.99 Walmart, Canadian Tire, Amazon and Toys "R" Us
---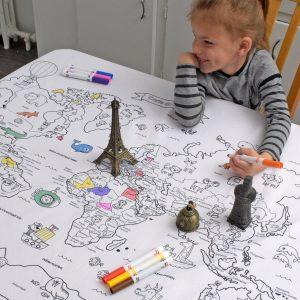 BiMoo
BiMoo makes learning fun. Eager to find gift ideas that will not only please your little one but also educate them as well. BiMoo educational tablecloths are illustrated by Canadian artists that offer the perfect duo to let kids learn while they have fun. The tablecloths are available in French, English, and Spanish. A BiMoo tablecloth enables teachers, parents, and educators to develop children's language, cognitive, psychomotor, and social-affective skills. Placemats and other products available
Ages – All $9.95 and up available at Bimoo
---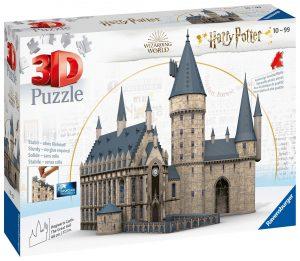 Ravensburger Harry Potter Hogwarts Castle
3D 540pc puzzle will keep you entertained for hours. Numbered plastic puzzle pieces as well as accessories to complete the Hogwarts Castle. No glue is necessary with parts that are flat, curved, or foldable.
Ages 12+ $99.99 available at Mastermind, Toys "R" Us, Walmart, Amazon.ca
---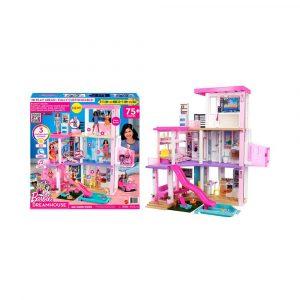 Barbie® Dreamhouse™ Playset
Some toys never grow old. Young imaginations will find endless possibilities when they open the door to the Barbie® Dreamhouse®! Featuring three floors and ten indoor and outdoor living spaces, this dollhouse stands 43 inches tall and 41 inches wide. You can set the scene for any story using three songs, two soundscapes, and customizable light settings. Children can perform any Barbie® story.
Age 3+ $249.00 available at Toys "R" Us, Walmart and Amazon, Indigo, Costco, Mastermind Toys
---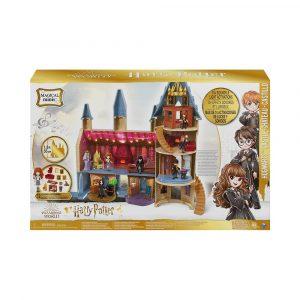 Magical Minis Hogwarts™ Castle
Enjoy this fantastic replica of Hogwarts™ Castle. With over two feet of height, experience the magic of the hallowed halls with interactive lights, sounds, and magic elements. Expand the adventure with the Magical Minis world of classroom playsets (sold separately) and tiny dolls (sold separately), which all fit inside. Twelve accessories and an exclusive 3-inch Hermione small doll included.
Age 5+ $49.99 available at spinmaster.com
---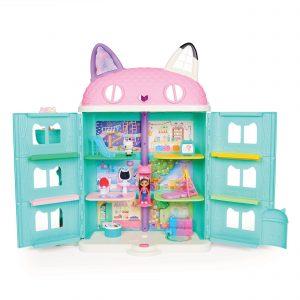 Gabby's Purrfect Dollhouse
The fantastic kids' dollhouse has over two feet of height, a Dollhouse Delivery tower, working Cat-A-Vator, interactive sounds and more exciting features. Includes a 3.5-inch Gabby Girl collectible figure, a Pandy Paws figure, furniture for the rooms, three accessories, and two Dollhouse Deliveries. Use the free Gabby's Dollhouse App to unlock a special reward by scanning the QR code found inside one of the Dollhouse Deliveries.
Age 3+ $79.99 available at spinmaster.com
---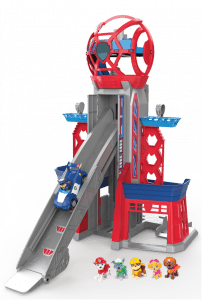 PAW Patrol – Ultimate City Tower
PAW Patrol Lookout Tower stands 36″ tall and is the tallest PAW Patrol toy ever. Vehicle-compatible for the first time and features ramps, vehicle launchers, command centers, uniform storage cubbies, Helipads, pup elevators, vehicle elevators, garages, and excellent lights and sounds.
Age 3+ $199.99 available at spinmaster.com
---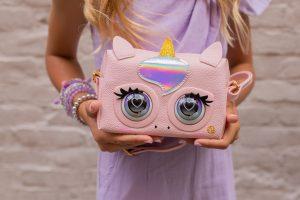 Purse Pets
Purse Pets respond to your touch, blink, and have 25 exciting sounds and reactions! They're packed with personality. You can interact with your Purse Pet while you're on the go, as she'll blink and make sassy sounds. Measuring approximately 4.25 in. (H)x 6.25 in. (W) x 2.5 in. (D), Purse Pet fits all your essentials.
Age 4+ $34.99 available at spinmaster.com
---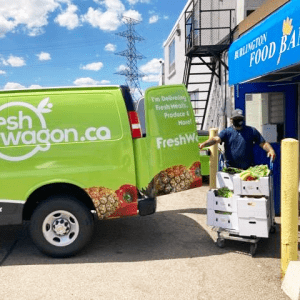 FreshWagon is proud to support our community with the freshest, high quality local ON products. Safe and convenient to your home or office serving Toronto GTA to Niagara to Guelph. Helping give back with every order $1.00 goes toward supporting food banks along with Fundraising programs to help nourish healthy programs for schools, sports teams, arts and community groups. No fuss, we provide a custom promo code to share along with your friends and family, we track all the orders and give back 6% of sales to your charity. Enjoy fresh and delicious goods while supporting local businesses.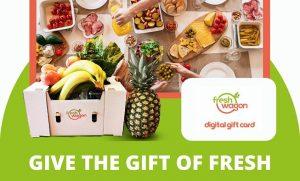 Enjoy 10% off your first order with Promo Code: FWFriends10 www.freshwagon.ca
---
Fisher-Price B.B. Hoopster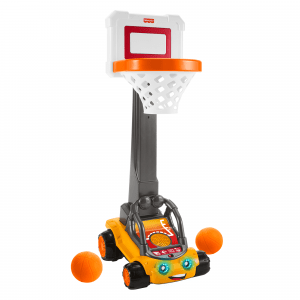 Free Shot, Long Shot, Hot Shots, Trick Shot. Fisher-Price B.B. Hoopsters improves your child's basketball skills through positive reinforcement with Its four modes, and the interactive experience is a fun, family-friendly activity.
Ages 3+ $69.99 CDN Available at Walmart, Toys "R" Us and Amazon.ca
---
THE NEW MAGIC BAG "SPA CHIC" LINE in Celebration of their 30th Anniversary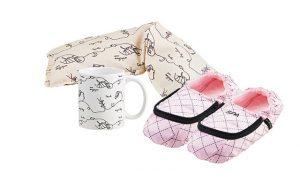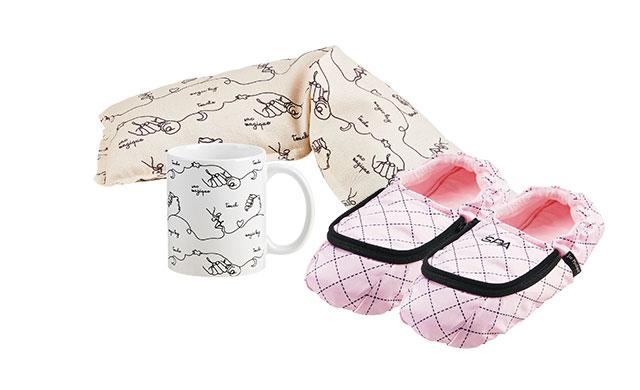 Luxury satin fabric and aromatherapy at home: a spa experience and the convenience of treating yourself to spa therapy is now easier than ever. With heatable Satin Slippers, Extended Compress, which can be used to relax and soothe the neck, Aromatherapy eye mask. Gift Sets which contain a Mug and an extended Magic Bag.
Priced from $20.99 – $28.99 available at Magicbag & Shoppers Drug Mart
---
Graydon Clean Beauty Starter Kit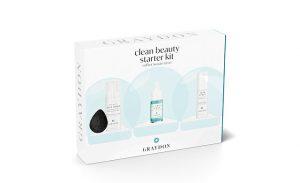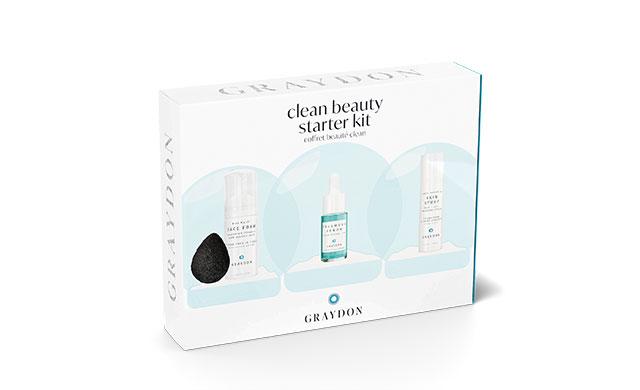 The plant-based formula hyaluronic acid and vegan retinol are among the star ingredients. You will experience hydrated and smooth skin with botanical collagen, azelaic acid, and ceramides.
Kit includes. Serum, Face Foam Cleanser, Face & Eye Cream, and a Bamboo Charcoal sponge
Age: Adult Price $99.00 CDN Available at www.graydonskincare.com
---
Eau Thermale Avène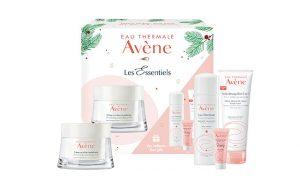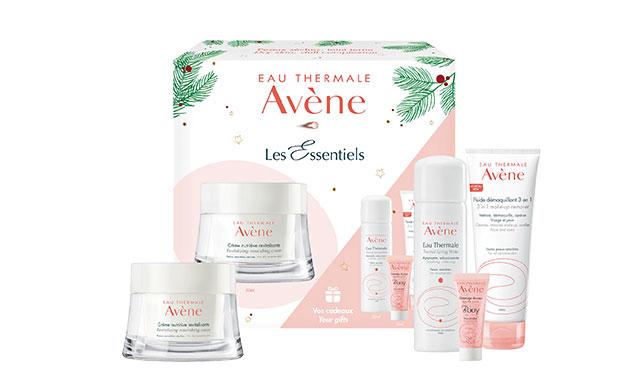 Eau Thermale Avènue offers eight new holiday sets. These sets offer a selection of carefully selected products that can help address various skin concerns, from dehydration to antiaging.
Avène Thermal Water makes gift giving easy. Each Set includes 4-5 Products that will suite anyone's needs.
For All Ages and Skin Types. Prices $35.50 -$58.00 available in all pharmacies and online at www.shoppersdrugmart.ca
---
Breakfast Sandwich Maker – Hamilton Beach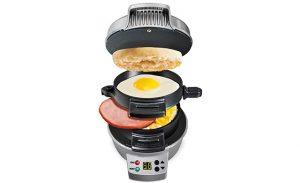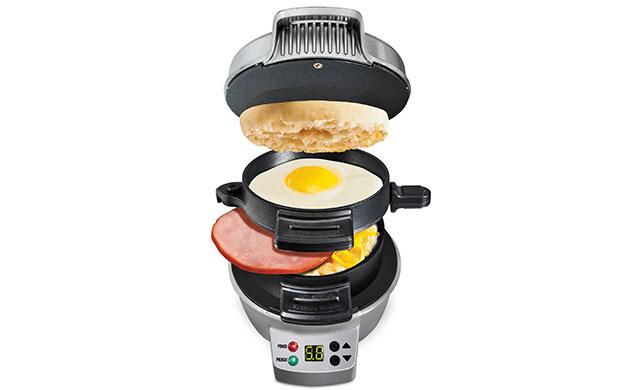 Breakfast Sandwich Maker makes it impossible to miss breakfast again. Just fill it up with your favorite ingredients, set the timer and forget about it. You will have a hot and ready handheld sandwich ready even before you have finished your morning prep.
$44.99 CDN Available on www.amazon.ca, Walmart, Hudson Bay
---
Scoop Single-Serve Coffee Maker – Hamilton Beach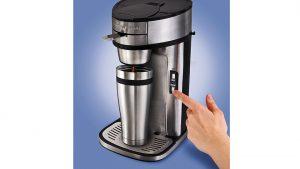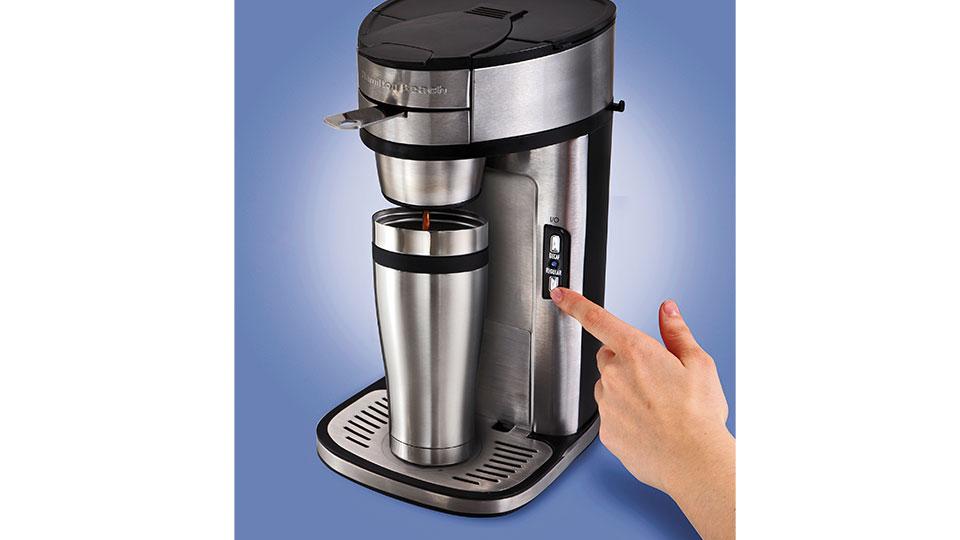 The Scoop® Single-Serve Coffee Maker will let you make a fresh, customized cup of coffee in just seconds. No more non-recyclable, plastic coffee pods. The scoop single serve is a one-step system that requires nothing but water and the coffee grounds of your choice, filter provided. Get up to 8 ounces of regular or bold strength brew. You can choose either a cup or a 14-ounce travel mug.
$81.99 Available on Amazon.ca, Walmart, Hudson Bay
---
Single-Serve Blender with Travel Lid – Hamilton Beach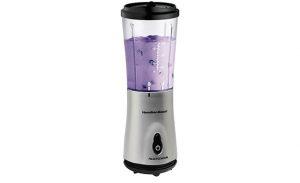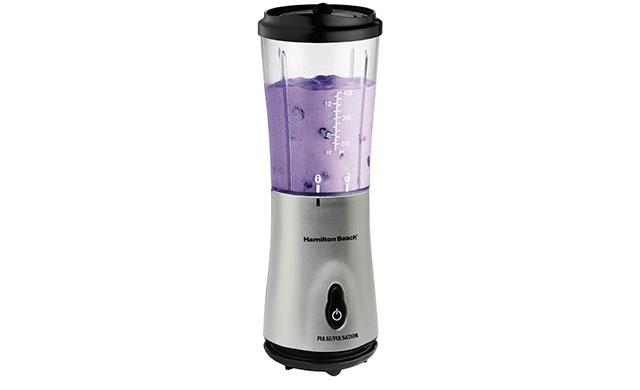 Protein shakes and smoothies are popular among many people. Enjoy the convenience of a portable and compact blender with a travel lid. You can mix your favorite ingredients in the BPA-free plastic jar with the travel lid, then blend away!
$19.99 CDN available at Canadian Tire, amazon.ca,Walmart, Hudson Bay
---
FUJIFILM Instax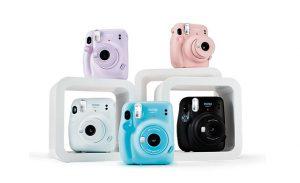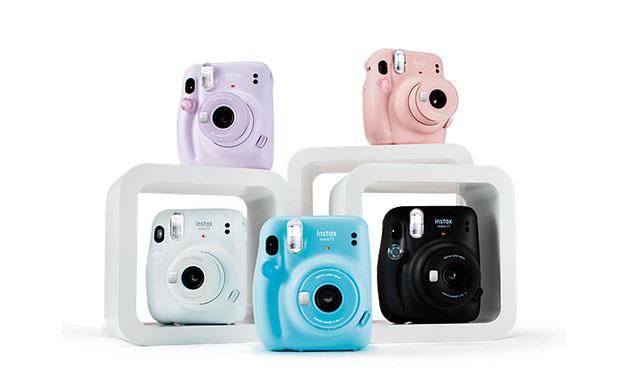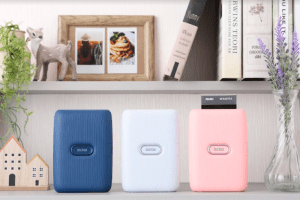 Keep memories alive for a lifetime by capturing special moments, taking those photos is easy with the Mini 11 Instax camera! The instant camera's design is simple and sleek and made with careful attention to details, the Mini 11 is the perfect camera for amateur photographers as well as DIY enthusiasts. Children find the prints magical when they watch the image develop before their eyes! And to go with your camera is the Mini Link Smartphone Printer, a mini printer that can be used to print photos right from a smartphone. Loaded with features.
For all Ages $89.99 & $129.99 available at amazon.ca and online at all major retailers
---
CoComelon Musical Bedtime JJ Doll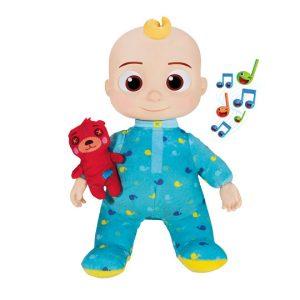 Get the Musical Bedtime JJ Doll and bring CoComelon rhymes to life! JJ, an educational character in CoComelon's YouTube series, is the inspiration for this soft plush doll! With his teddy bear pillow plush in hand, JJ is ready for bed in his favourite onesie.  Listen to JJ's tummy as he speaks iconic phrases and even plays an excerpt from the "YesYes Bedtime" song! Includes: JJ Plush and Teddy Pillow Plush
For ages 18mo+ Price $19.99 CDN Available at Walmart, Toys "R" Us, Amazon.ca
---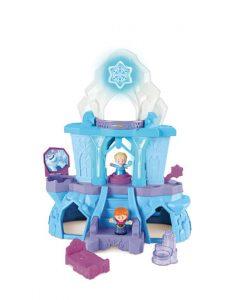 Three different levels of pretend play await you inside
Elsa's Enchanted Lights Palace, both on the front and the back! In addition to
the Disney Frozen characters Anna and Elsa and two additional play pieces, this
set also includes the fan-favourite song, "Let It Go.".
Age: 1 ½-5 $54.99 Walmart, Toys "R" Us, Amazon, Canadian Tire 
---
Newest Nintendo Switch OLED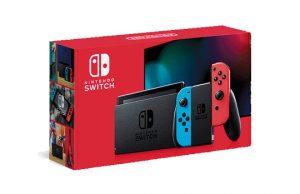 An OLED screen that's 7 inches in size, an adjustable stand, a LAN port, an internal storage capacity of 64 GB, and enhanced audio. Enhancing the experience of playing games. Nintendo has released Mario Party Superstars, Pokémon Brilliant Diamond and Pokémon Shining Pearl, and Metroid Dread, the first 2D Metroid game in 19 years!
Ages All Price $ 449.99 CDN available at Walmart, Best Buy, amazon.ca 
---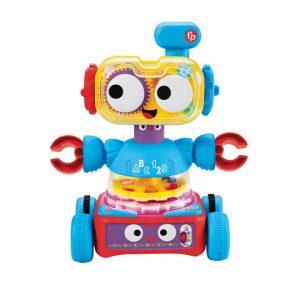 Featuring four ways to play and lots of fun music, lights, and hands-on activities, Fisher-Price's 4-in-1 Ultimate Learning Bot transforms
into a transforming playtime buddy. In addition to this, each toy comes with Smart Stages™ technology, so you can switch up the learning content to fit your child's age and stage.
Age 6m+ $69.99
Walmart, Canadian Tire, Toys "R" Us, Amazon
---
LEGO® Harry Potter™ & Hermione Granger™ – Mastermind Toys Exclusive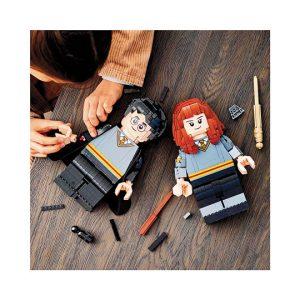 Make a BIG impression on any young witch or wizard with the super-sized LEGO® Harry Potter™: Harry Potter & Hermione Granger™. Large-scale, iconic figures Kids can maximize the magical fun with these brick-built Harry Potter and Hermione Granger models.
Ages 10+ $159.99 available Mastermind Toys
---
Schleich Horse Club Lakeside Country House and Stable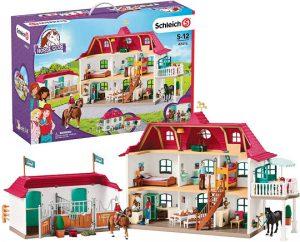 For generations, the Kramer's have called Lakeside their home. Hannah and Mia share a gorgeous room on the first floor, and Mr. Kramer's Trakehner and Hannah's Quarter Horse are stabled just outside the house. It comes with plenty of cool features, including moving stairs, a foldable table that can be tilted, moveable doors, and interactive accessories! You can even rinse the horses with the hose! In the kitchen, you can always find a tasty soup or a pot of tea ready to serve.
Ages: 5-12 $154.34 available at Amazon.ca
---
Cabbage Patch Kids 14″ Plush & Cabbage Patch Kids 9″ Rainbow Garden Party – Celebrating 35 years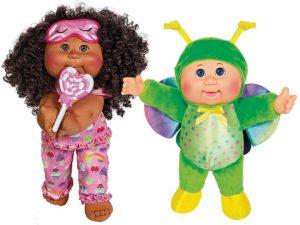 CPK Plush has embroidered fingers, elbows, belly buttons, and toes. These cute plush toys have beautiful, rooted hair
and smell like baby powder. The Rainbow Garden Party edition features bright colours and fun prints. They like to suck their thumbs while dressed in adorable animal onesies. Included official birth certificate, adoption papers and Babyland General Hospital, along with a unique name and Birthday.
Ages 2-6 & 18 months + $29.99 & 9.99 available at Walmart, Toys "R" Us, Amazon.ca
---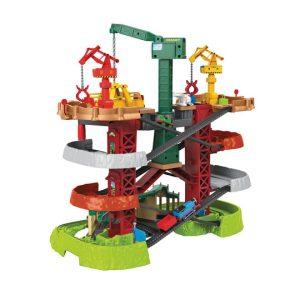 In one awesome playset, Thomas & Friends™' show fans will be able to relive all the thrilling racing, chasing, loading, and unloading
action. It features favourite places and characters from the show, plus a spinning turntable, three cranes for unloading and loading cargo, and tracks for the engines to zoom around on. Kids can control every part of the engine with handles and switches. Adding additional tracks is easy if you own this set! Compatible with other Thomas and Friends tracks, except wood! Approximately 3ft.
Ages 3 years and older Price: $139.99 Available at Walmart.ca, Toys "R" Us, Amazon.ca, Canadian Tire
---
Thomas & Friends Race & Chase R/C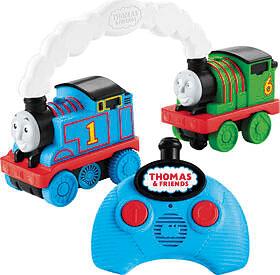 Each steam cloud train engine features realistic train sounds and character phrases from the show and is remote-controlled with a steam cloud carrying handle!
With the toddler-friendly remote, kids can control the action around the track.
Ages 2 years and up Price: $39.99 Available at Toys "R" Us
---
Warmy by MAGIC BAG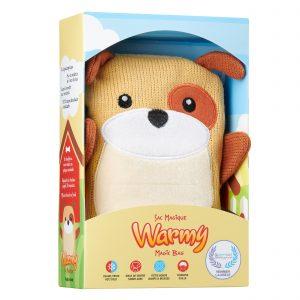 30 YEARS OF PUPPY WARMY Meet the latest addition, Ralph
Children and parents alike will enjoy this adorable puppy. This collection offers therapeutic comfort for the young and pain relief provided by animal-shaped compresses. Your child is having a rough day, and now they can experience relief from stress and improved wellbeing with Ralph and other warm fuzzy friends. A percentage of the proceeds go to the Make-A-Wish® Foundation.
Ages 3 and up from $14.99 – $21.99 CDN available online at http://www.magicbag.com
---
Crossed Signals by Mattel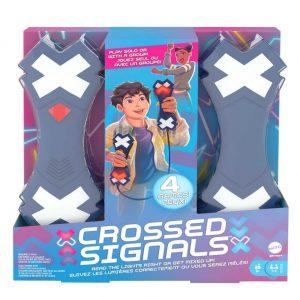 Players between the ages of 8 and up can enjoy engaging in fast-paced gameplay with Crossed Signals. By moving their joysticks quickly and accurately to match the voice and light commands of the product, players are testing their speed and accuracy. Family members will be entertained for hours by this game's multiple modes of play! The built-in multiplayer mode and digital scorekeeping allow you to play against friends or master your skills in a solo round.
Ages 8 & Up Price: $24.99 available at Walmart, Canadian Tire, Toys' R' Us, Mastermind Toys, Amazon.ca