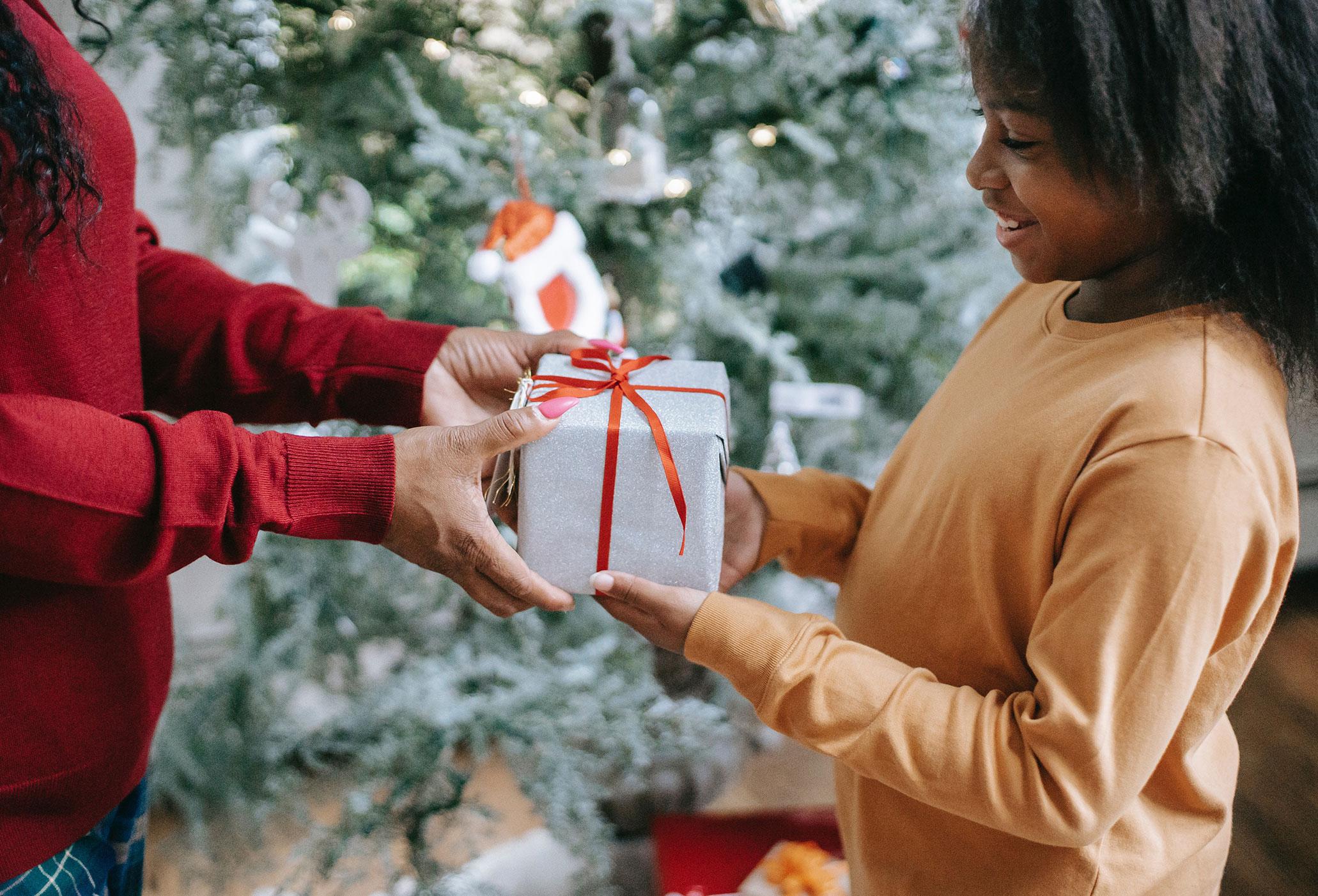 Holiday Gift Guide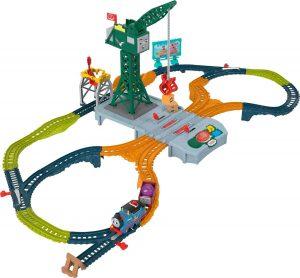 Thomas & Friends Talking Cranky Play Set
The Thomas & Friends Talking Cranky Delivery Train Set brings the Brendam Docks to life with its motorized train and track set. It includes Cranky the Crane, a motorized Thomas engine, and a Troublesome Truck that can recognize and talk to each other on the tracks. With over 325 songs, sounds, and phrases from the Thomas & Friends: All Engines Go! series, kids can engage in imaginative play and create their own stories. The set also includes 14.5 feet of track and can be connected to other Thomas & Friends track sets. Cranky the Crane can spin 360 degrees and has a claw for loading and unloading cargo pieces. Overall, this set offers an immersive play experience with interactive features and the ability to connect with other track sets, allowing children to create their own adventures at the Brendam Docks.
$59.97 Ages 3+ available at www.walmart.ca
---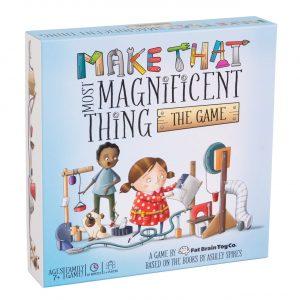 Make That Most Magnificent Thing Game
The game "Make That Most Magnificent Thing" is based on Ashley Spires' books and involves emptying 185 objects, selecting a prompt card, and starting the timer to compete in collecting objects and constructing a device that matches the prompt. Players must then justify why their invention is the most magnificent, fostering creativity, critical thinking, communication, storytelling, and STEM education. The game utilizes cutout objects to craft one-of-a-kind contraptions, with players elaborating on the functionality of their devices. After completing their inventions, players cast their vote for 7 ribbon awards. The game contains 60 idea cards, 185 game pieces, 7 ribbon awards, and a 2-minute timer, with comprehensive rules and instructions packaged in a durable storage box. Crafted with top-notch materials, the game provides an exceptional gaming experience and suggests applications in classrooms and playrooms for problem-solving, persuasive writing, and budgeting skills.
$19.95 Ages 7+ available at www.fatbraintoys.com
---
Peace Collective X Care Bears Collection
"Welcome to Peace Collective! Everything we do stems from our passion to make giving back easy and accessible. We produce quality apparel that looks good and does good, and in turn makes you feel good. We produce On Demand, Home Grown (100% Canadian), Organic, Recycled, Responsible Forestry, and OEKO-TEX® When you shop Peace Collective, you're investing in garments that stand out in more ways than one. Every garment sold gives back to the communities that need it most." Mental Health Research and Refugee Aid are causes we give back to. When shopping at Peace Collective you are not simply gifting to that special someone, you're gifting too so much more! Shop the Care Bears Collection
Prices vary for kids of all ages at www.peace-collective.com.
---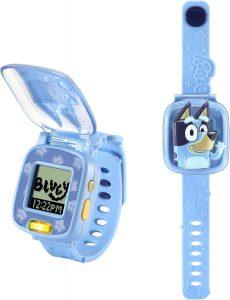 Bluey Wackadoo Watch
The Bluey-themed kids' watch showcases the beloved characters from the show on its cover and offers eight digital clock faces, a stopwatch, timer, and alarm for practical use.
Additionally, the watch features four fun games inspired by the show, complete with the voices of Bluey and Bingo saying popular phrases during gameplay. Designed for children the watch is perfectly sized for little wrists and encourages imaginative play through its games. It requires a CR2450 lithium coin battery (included for demo purposes only) and makes for an excellent holiday gift for young fans of Bluey.
$17.58 Ages 3-6 available at www.walmart.ca
---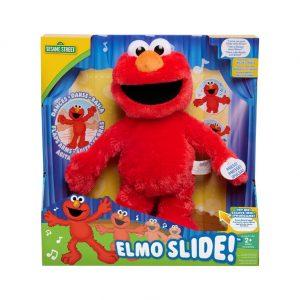 Sesame Street Elmo Slide Plush
Toys R Us Canada exclusively offers the Sesame Street Elmo Slide plush toy, a 14-inch interactive doll that sings, dances, and plays with kids. By squeezing Elmo's left hand, he moves and sings to the "Elmo Slide" song, encouraging children to dance along. Squeezing his right hand activates the "Elmo Says" game. Made of soft fabrics and 100% recycled polyester fill, this toy is perfect for active playtime and suitable for children aged 2 years and up. It requires 4 x AA batteries, which are included. The Elmo Slide plush toy promotes imaginative play and sustainability, reducing its impact on the environment.
$69.99 Ages 2+ available at www.toysrus.ca
---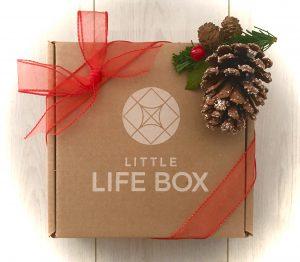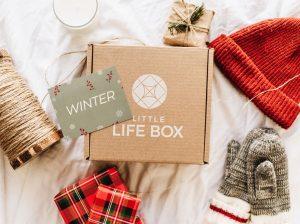 Little Life Box – Available for pre-order "The Holiday Gift Box"
The gift that will give all year round. This fantastic company has been recognized as the "Best Subscription Box in Canada" by the Canadian Subscription Box Awards. Specializing in delivering selfcare and wellness products through a seasonal subscription service. Each box for every season is packed with up to 10 amazing products, including healthy snacks, makeup, skincare items, and more. Wouldn't it be wonderful to gift someone a present that will effortlessly arrive at their doorstep and serve as a lovely reminder to prioritize self-care? Gift note can be added. Available for pre-order. Twp reasons not to wait. One last minute shopping sucks and Two, sells out each year.
$59.99 available at www.littlelifebox.com
---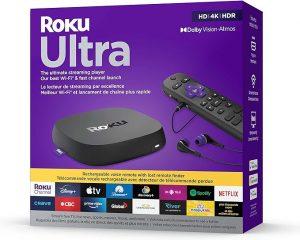 Roku Ultra 4K HDR Streaming Player
The Roku Ultra is the perfect device for those who love to stream their favorite shows and movies from anywhere. It's small, compact, and easily portable, making it ideal for those who like to move from the couch to the cabin. Whether you're snuggled up under a blanket or on the go, the Roku Ultra has got you covered. It's also a great gift for those hard-to-shop-for people in your life, like college students, dads, grandparents, teachers, and moms. With free content available, it's a hit with students, and it's easy enough for even the least tech-savvy dads and grandparents to use. So why not grab a Roku Ultra and start binge-watching your favorite holiday shows today?
$129.99 available at www.walmart.ca and www.bestbuy.ca
---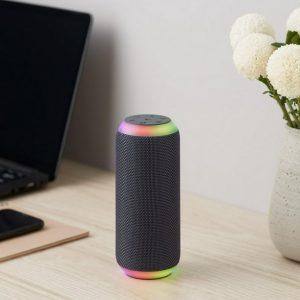 Onn. Bluetooth Medium Rugged Speaker with LED Lighting Effects
Get ready to elevate your laptop viewing experience with the onn. Bluetooth Medium Rugged Speaker with LED Lighting Effects! Now you can stream your favorite movies or music wirelessly for up to 12 hours. It's IPX7 waterproof, so you don't have to stress about any accidental spills ruining your night. Features: 6 Multicolour LED lighting effects. Bluetooth technology streams audio from all your devices.
Party Sync Modes – Can pair with other select onn. Speakers. IPX7 Waterproof– It floats! 5W RMS output x2/40W peak output (4 x RMS). Bluetooth with up to 33 ft./10 m range. 2 Party Sync Modes. Built-in rechargeable battery with up to 12 hours of playtime. 3.5 mm AUX In.
$54.98 available at www.walmart.ca
---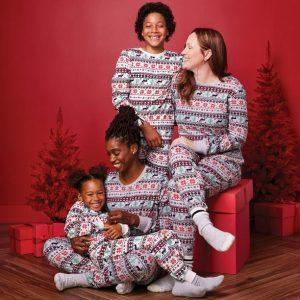 George Family Fair Isle Pajamas
The George family fair isle pajamas are perfect for cozying up during the holidays, weekends, or movie nights. This 2-piece set includes a comfy tee with a round neckline, long sleeves, a fun all-over print, and ribbed cuffs. The pants have an elasticized waistband and a stylish tapered leg fit. Get ready to relax in style! Many designs to choose from in the George Family Holiday Pajamas
$13 -$22 available at www.walmart.ca
---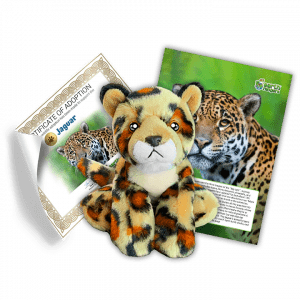 Earth Rangers – Animal Adoption Kits
Is your child in need of a new furry friend? There are EIGHT adorable new animal adoption kits up for adoption now on the Earth Rangers site, so if you're interested, you're just in time. With the help of a Canadian charity that helps kids learn about wildlife and conservation, these cuddle buddies include a poster, adoption certificate, and trading card, as well as a direct donation to researchers protecting animals you love. So, your child can support conservation and look cute at the same time. it! A few of our faves include Jaguar Adoption Kit Helps protect the Osa Peninsula's jaguar habitat by supporting ICFC and Osa Conservation. Swift Fox Adoption Kit Supports Wildlife Conservation Society Canada's work in Saskatchewan as they help protect Key Biodiversity Areas, like the Saskatchewan grasslands where the swift fox lives. Moose Adoption Kit Supports the Nature Conservancy of Canada as they work to preserve the Frontenac Arch and protect the moose and other at-risk wildlife there.
$45.00 each and available at www.theearthrangersshop.com
---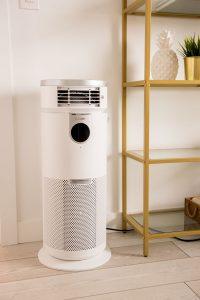 The Shark® Air Purifier 3-in-1 Max.
Pure Air Microforce to deliver fast, powerful, and quiet purification with added purified heat and purified fan modes for spaces up to 1000 square feet.
$549.99 available www.sharkclean.ca, and amazon.ca
---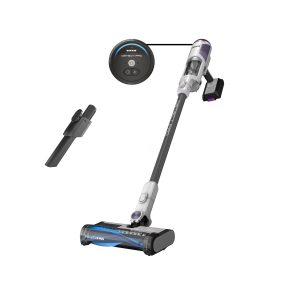 The Shark® Cordless Detect Pro
Auto-Empty System features 4 deep-cleaning technologies that detect and react to dirt. It automatically empties and charges while docked, so it's always ready for the next clean.
$599.99 available www.sharkclean.ca, amazon.ca and canadiantire.ca
---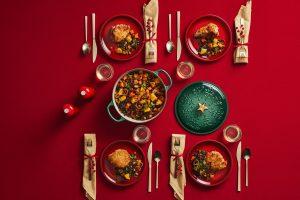 Noël Round Dutch Oven – by Le Creuset
Featuring delicate embossed tree scrollwork on the lid, the Noël Round Dutch Oven is sure to bring joy to your kitchen and table this holiday season. Expertly crafted from durable enameled cast iron, it is embellished with an elegant and unique gold-tone star knob. Its 4.2 L capacity makes it perfect for prepping a large variety of dishes, from stovetop to oven (up to 260ºC/500ºF). Colour: available in Artichaut and Cotton (matte white finish).
$475 available at LeCreuset.ca and selected retail partners
---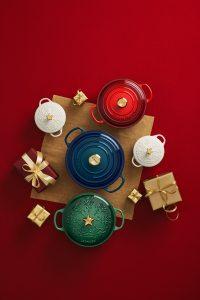 Noël Small Round Cocotte – by Le Creuset
Built with durable stoneware, this iconic piece of bakeware is now adorned with a delightful star knob and embossment that add a touch of whimsy and style. With its 0.7 L format, it is slightly bigger than our Mini Cocotte and makes it ideal for preparing smaller portions. We know this will be a delightful addition to your holiday table or a perfect gift for culinary enthusiasts on your list. Colour: available in Cerise, Artichaut and White.
$80 available at LeCreuset.ca and selected retail partners
---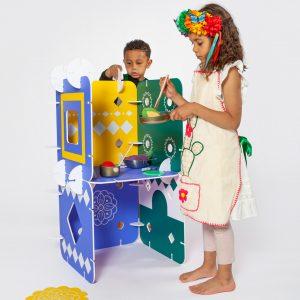 The Casa Azul Set – by Follies
This expansive construction set commemorates the renowned Casa Azul of Frida Kahlo. Comprising 25 components crafted entirely from non-toxic plastic, it enables the creation of limitless architectural designs, such as a kitchen, a playhouse, a puppet theater, and an easel for artistic endeavors. Additionally, it includes a complimentary double-sided poster, serving as an educational tool for children to delve into Kahlo's life.
$179 ages 4+ available at www.playfollies.com
---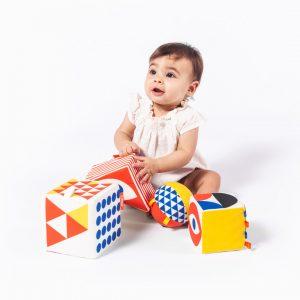 Baby Bauhaus – by Follies
These four exquisite blocks, crafted with utmost softness, cater to the cognitive growth of your infant, from the initial tummy-time to the construction of towers. Vibrant, contrasting visuals have been meticulously designed to captivate the inquisitive minds and delicate fingers of your little ones, while providing a sensory-rich experience. Additionally, complimentary Montessori-inspired activities are included for parents.
$59 ages 0+ available at www.playfollies.com
---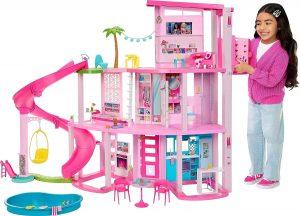 Barbie Dreamhouse
Get ready to throw the best pool party ever with the Barbie® Dreamhouse™! This amazing doll house has the tallest slide in the Barbie® Dreamhouse™ series, perfect for endless fun in the sun. It has three levels, 10 indoor and outdoor areas, and even a puppy slide and pool for your furry friends to join in the fun! The top floor bonus room is perfect for sleepovers, with space for four dolls. With over 75 accessories and customizable spaces, this is the ultimate gift for kids aged 3 and up.
$249.99 available at www.indigo.ca
---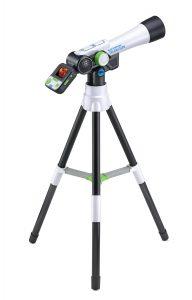 Leap Frog Magic Adventures Telescope
Get ready to explore the universe with the Magic Adventures™ Telescope! With up to 110x zoom, young astronomers can observe the moon at night or nature during the day. Plus, activate over 100 videos and images from NASA and the European Space Agency to learn about the solar system, constellations, and more. Take pictures of what you see and play games to power up satellites and robots. The set includes 20 Cosmic Cards with space facts and detailed images. Recommended for ages 5+ and requires 4 AA batteries (demo batteries included).
$139.99 available at www.indigo.ca
---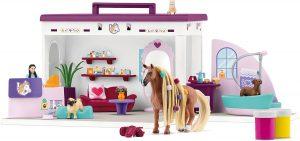 Schleich Pet Salon
At our beauty salon, we offer pampering for pets of all kinds! While your furry friends wait in our cozy waiting room, our team gets to work washing and grooming your horse's coat to perfection. Then, it's off to the hairdressing salon where we can braid and decorate their mane with beautiful hair clips. And if your pet needs a new look, we can even apply imaginative patterns to their coat with special paint that washes off easily. Come visit us and let us give your pet the royal treatment!
$89.99 available at www.indigo.ca
---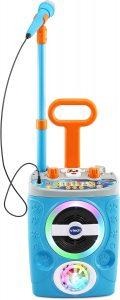 Vtech Kidi Superstar Jr. Karaoke
Sing your heart out wherever you go with the Kidi Superstar Jr. Karaoke™! This portable machine has 10 built-in songs and melodies, and you can connect your favorite music via Bluetooth®. Change the tempo and add voice effects, even sounding like a silly robot! Dance to four music styles and add colorful light effects for the full experience. Intended for ages 3+ years. Batteries included for demo purposes only.
$59.99 available at www.indigo.ca
---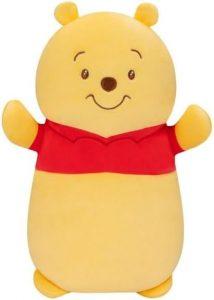 Squishmallows 10" Disney Hugmees, Winnie the Pooh
Introducing the ultra-squeezable 10-inch medium-sized plush! Made with high-quality and ultrasoft materials, this Squishmallows HugMees plush is perfect for hugs. With its extended arms, it's always ready for a cuddle. Add this adorable plush to your Squishmallow Squad and snuggle with it while relaxing at home, watching a movie, or traveling. It's easy to clean too – just hand wash and air dry. These lovable and squeezable Squishmallows are the softest and cutest plush toys around. Many different Squishmallows Hugmees to choose from. Pricing varies.
$17.97 available at www.walmart.ca
---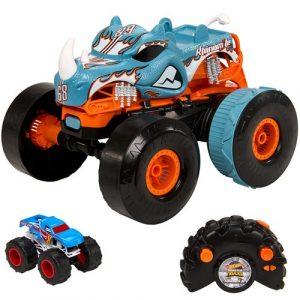 Hot Wheels Monster Trucks HW Transforming Rhinomite RC
Get ready for some high-octane fun with the Hot Wheels Monster Trucks HW Transforming Rhinomite RC! This awesome remote-control Monster Truck is packed with features like massive tires and authentic decals. But the best part? It transforms into a motorized booster for smaller Monster Trucks, launching them up to three feet! Plus, you can perform cool tricks like 360-wheelies and reach speeds up to 6 mph. Don't miss out on this thrilling toy that's perfect for any Hot Wheels fan. Please note that colors and decorations may vary.
$89.97 available at www.walmart.ca
---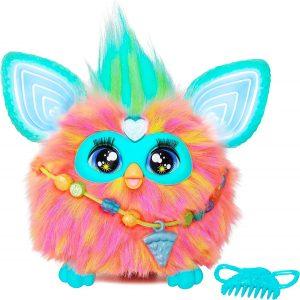 Furby Coral Interactive Plush Toy
Introducing Furby, the perfect BFF for your little one! This interactive toy is full of surprises, with 5 voice-activated modes and over 600 phrases, jokes, and songs. Furby responds to commands like Dance Party and Copy Cat, and even interacts with other Furby friends. Plus, they can be fed and dressed up with cute accessories. Get ready for endless fun and laughter!
$89.97 available at www.walmart.ca
---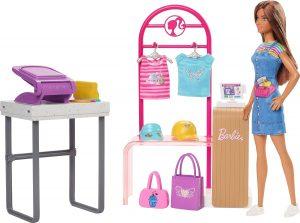 Barbie Make & Sell Boutique Playset with Brunette Doll
Hey kids! Want to become a fashion designer like Barbie? Check out the Make & Sell Boutique playset! You can create over 150 unique looks with the easy-to-use foil screen-printing feature. Display your designs on the rack and sell them with a realistic register and card reader. Plus, you can reuse the stickers and foil sheets for endless fun! Get ready to sew up a career in fashion with Barbie!
$59.97 available at www.walmart.ca
---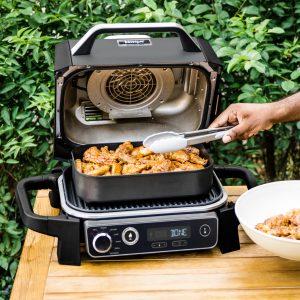 The Ninja Woodfire™ Outdoor Grill & Smoker
Foolproof BBQ Smoker, & Air Fryer all in one with 100% real authentic woodfire flavour with Woodfire Technology. compact size, electrically power, no charcoal, propane or flareups. Perfect for small outdoor spaces and balconies.
$479.99 available at www.ninjakitchen.ca
---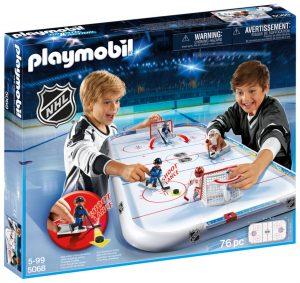 NHL Arena by Playmobil
Experience the joy on your child's face as they compete for the Stanley Cup with the amazing NHL Arena from Playmobil. This set comes with two ice hockey players, two goalkeepers, and a range of accessories including a two-part ice hockey arena, two goals, four pucks, two launchers, four ice hockey sticks, and three sticker sheets featuring NHL team logos and numbers. Ages 5-8+
$94.99 available at playmobil.ca and local & major toy retailers
---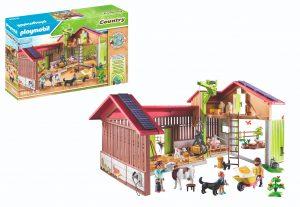 Country: Large Farm by Playmobil
Come and explore a whole new world of country life at the Playmobil organic farm! Designed for children aged 4+ and above, this farm is not only large but also environmentally friendly. With its intricate details and adorable characters, it sparks the imagination and encourages kids to embark on exciting roleplay adventures. What's more, this farm is made with up to 80% sustainable materials, teaching children the importance of using our natural resources wisely. Join us on this mindful journey and let the fun begin!
$189.99 available at playmobil.ca and local & major toy retailers
---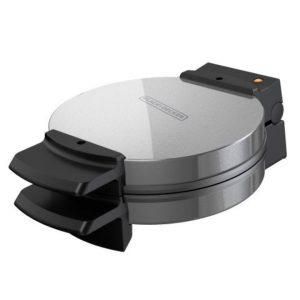 Belgian Waffle Maker – by Black + Decker
On Christmas morning, enjoy a delicious family breakfast with a Belgian Waffle Maker. The non-stick waffle maker features extra deep grids. Convenient vertical storage base makes storing easy and simple. A ready indicator light, synthetic handles, convenient cord wrap and the non-stick cooking grides wipe quickly clean.
$49.99 available at www.rona.ca
---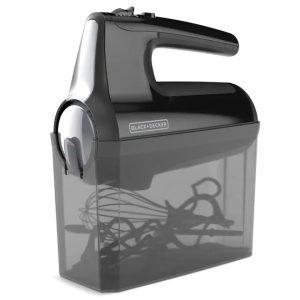 Turbo Boost Hand Mixer – by Black + Decker
For the baker in your household. The Black + Decker 5-Speed and turbo boost Hand Mixer features Mixing accessories includes: two helix beaters, two dough hooks, and one wire whisk. The advanced helix design maximizes beater overlap for fast, efficient mixing of batters, doughs, spreads, toppings, and more. The helix beaters are made with reinforced nylon, delivering strength to handle tough mixes and durability for consistent performance. Includes storage container to hold mixer and accessories.
$69.99 available at www.rona.ca
---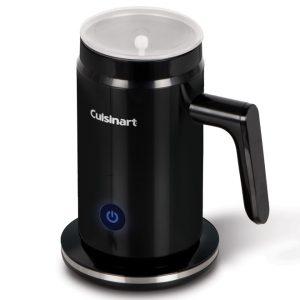 Cuisinart Milk Frother
Impress your guests with the Barista-quality creamy froth, perfect those after dinner cappuccinos. Froths and heats milk in minutes. Easy pour handle
$89.99 available www.rona.ca
---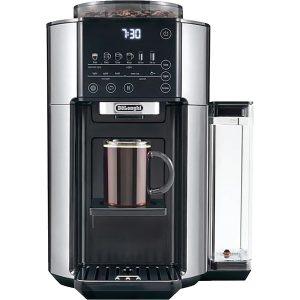 Stainless Steel Coffee Machine with Grinder by Delonghi
The Delonghi coffee maker is designed to provide you with the perfect cup of coffee every time. With a built-in conical burr grinder, you can be sure that your beans are freshly ground for optimal flavor. The one-touch simplicity makes brewing your coffee a breeze, and the Delonghi proprietary Bean Extract Technology ensures that each cup is brewed to perfection. With six different cup sizes to choose from, ranging from a single serve to a 24 oz cup, and five different brew styles, you can customize your coffee to your liking. Auto-clean functionality makes cleanup a breeze, and our zero-waste technology means that we don't use plastic pods or filters, only whole beans.
$599.00 available at www.rona.ca
---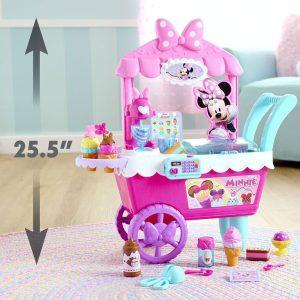 Disney Junior® Minnie Mouse Sweets and Treats Rolling Ice Cream Cart
Exclusive at Toys R Us Canada. This 40-piece playset allows kids to engage in pretend play and show off their creativity with Minnie Mouse. The set includes a rolling ice cream cart that can be pushed around, as well as various tools and ingredients to create pretend ice cream treats and ice pops. Children can use the scooper to stack scoops of ice cream in cones and bowls and choose from six different flavors and mix and match toppings. The set also includes a milkshake maker to swirl pretend milkshakes. Kids can role-play taking orders and selling treats to family and friends, and even swipe the pretend credit card to hear a realistic cash register sound. Pressing the button on top of the register plays a sweet tune and pressing the bow next to the keypad triggers Minnie Mouse phrases. All parts and accessories can be stored inside the play freezer. Includes an ice cream cart with a pretend milkshake maker, various ice cream scoops, cones, toppings, ice pops, ice cream sandwich cookies, bowls, spoons, milkshake glasses, an ice cream scooper, chocolate syrup bottle, sprinkle shaker, pretend credit card, and menus.
$89.99 available exclusively at www.toysrus.ca
---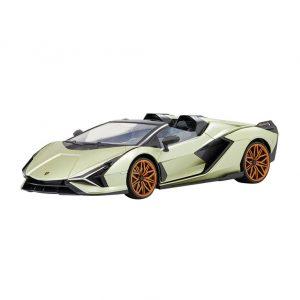 Xceler8 ADDO® Xceler8 Lamborghini Sian Roadster
This RC car is authentically designed with realistic Lamborghini licensed styling, making it a
super-sports car that will impress both friends and foes. It offers fully functional controls and 2.4 GHz technology, allowing for a range of up to 15m. The car is modeled after the exclusive full-scale Lamborghini, featuring sculptured contours and distinctive aero wings. two sleek and elegant colors to choose from. Vehicle requires: 6 x AA (not included) Transmitter requires: 2 x AA (not included) It is suitable for children aged 6 years+
$99.99 available exclusively at www.toysrus.ca
---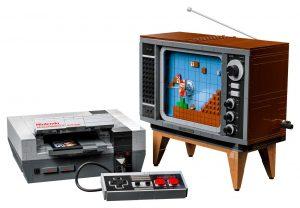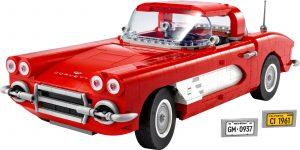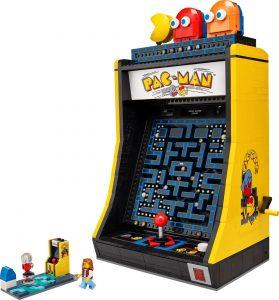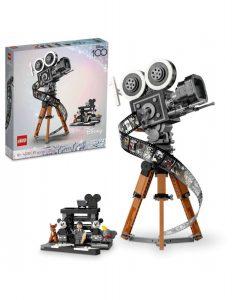 Nostalgic LEGO® Gift Ideas
Looking for a gift that will bring back fond memories? Have someone who's a kid at heart. Look no further than these LEGO sets! From classic cars to beloved movies and video games, there's something for everyone. And with the joy of building and creating, your loved one will have a blast reliving their favorite moments. LEGO® Icons Chevrolet Corvette 1961 $199.99, LEGO® Super Mario Bros.™ Nintendo Entertainment System $349.99, LEGO® Disney Walt Disney Tribute Camera $129.99, and LEGO® Icons PAC-MAN Arcade $349.99
Available at www.lego.com
---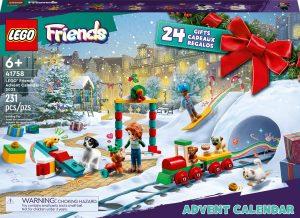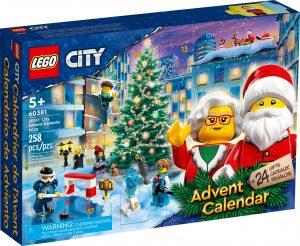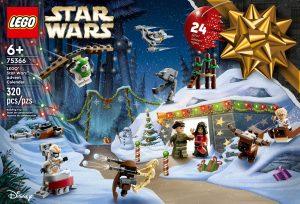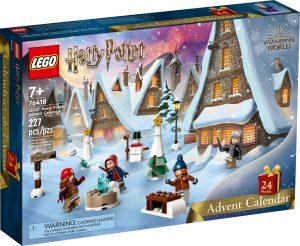 LEGO® Advent Calendars
Advent Calendars are available in a wide range of themes and styles to suit every taste, making them a thoughtful and personalized gift choice. Whether your loved one is a fan of chocolates, beauty products, gourmet treats, or even collectibles, there's an Advent Calendar designed just for them. The LEGO Group has revealed several new advent calendars just for 2023. These advent calendars help engage minds young and old to build, collect, and enjoy the holidays together. Featured Calendars are LEGO® Harry Potter™ Advent-Calendar $59.99, LEGO® City Advent-Calendar $44.99, LEGO® Friends Advent-Calendar $44.99, LEGO® Star Wars™ Advent-Calendar $59.99,
Available at LEGO.ca/Advent-Calendars and LEGO stores
---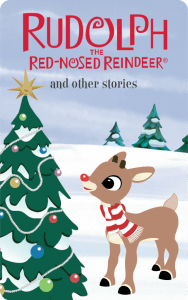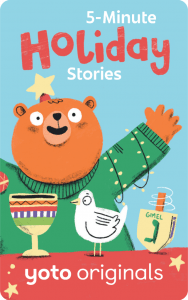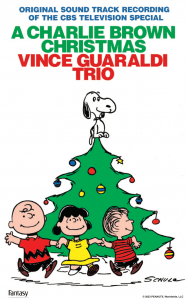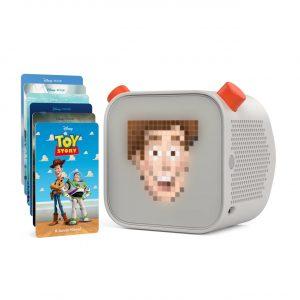 Yoto Player Gift Sets
Discover a captivating realm of audio during this holiday season with Yoto. Yoto Player gift sets, carefully curated with age-appropriate content (including some of the brand's most popular titles), are now on offer. With just one click, select the child's age and the ideal gift for kids (from birth to 12 years old) Yoto Players, Cards, Accessories, and Gift Set Bundles can be found at from From $164.99 and prices vary for other Yoto accessories. www.yotoplay.com.
---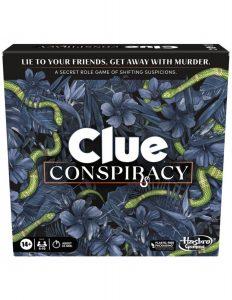 Clue Conspiracy Board Game – By Hasbro
Changing suspicions is the secret role of Clue Conspiracy! Someone (maybe even you!) is plotting to murder Mr. Coral, the manager of the Black Adder Resort. There are deadly traps all over the resort – and someone is armed! Who can you trust now? Deception and deduction are at the core of this strategy game played by characters from Clue: Friends vs. Conspiracy. To uncover the Conspiracy's secret plot, the Friends work to save Mr. Coral. The Conspiracy members try to secretly sabotage the Friends and carry out his murder at a specific location and with a specific weapon. Both teams will also find clues to share – or not! For 4-10 players, ages 14+.
$29.99 available at www.toysrus.ca
---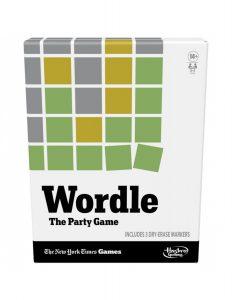 Wordle: The Party Game
The Wordle: The Party Game is an analog version of the popular digital word-guessing game. It is designed for 2-4 players and can be enjoyed by friends and family. The gameplay follows the same concept as the original Wordle game, where players try to guess a Secret Word in the fewest number of tries, with a maximum of six tries. However, in this party game, players compete against each other, and the player with the fewest points at the end of the game emerges as the winner. There are three additional variations to choose from: fast, timed, or teams. This allows players to switch up the game dynamics and keep the experience fresh. For ages 14 and up
$14.97 available at www.toysrus.ca
---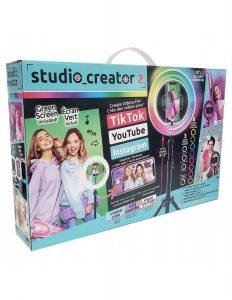 Studio Creator Video Maker Kit 2
The new and improved Studio Creator from Canal Toys is the ultimate kit for creating professional videos for social media platforms like TikTok, YouTube, and Instagram. It includes a large LED ring light with 8 different colors and 3 white modes, ensuring the perfect amount of color and light for your videos. The clip attachment is designed to fit most cell phones. One standout feature is the large green screen measuring 70″ x 59″, allowing you to create custom backgrounds for your videos. You can easily edit and share your videos with family and friends. Comes with a remote control, guidebook provides helpful tips and tricks to enhance your video-making experience. Include a longer USB power cord, an 8″ LED ring light with 8 colors and 3 white modes,
$64.99 available at www.toysrus.ca
---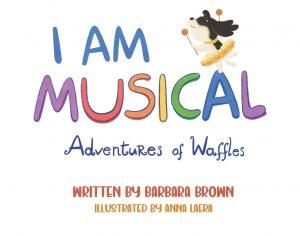 I Am Musical: Adventures of Waffles – By Barbara Brown
This book tells the story of Waffles, a dog who believes she is a musical prodigy despite not having any musical talents. Crouton the corgi joins Waffles on a day-long adventure to uncover the mystery of her musical abilities. The story encourages children to embrace their own unique abilities and contributions to music culture. It also serves as a reminder that music is a universal language that belongs to everyone. Overall, this heartwarming tale is sure to delight young readers and inspire them to explore their own passions and talents. Ages 4-8, 26 pages
$32.51 Hardcover available on www.amazon.ca
---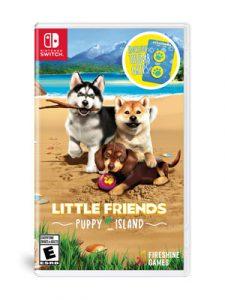 Little Friends: Puppy Island on Nintendo SwitchA new adventure videogame – Little Friends: Puppy Island – was released this summer on Nintendo Switch and PC just in time for the holidays. Suitable for the whole family, Little Friends takes you on a journey to puppy paradise, where you dress up your pups in flashy outfits and walk along sandy beaches and snowy mountains.
$54.99 available at Walmart, GameStop, Amazon.ca (Physical copies) & Nintendo store, Steam (digital copy)
---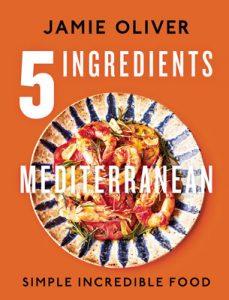 5 Ingredients Mediterranean – By Jamie Oliver
Jamie's lifelong travels around the Mediterranean add extra zest to 5 Ingredients Mediterranean, which is based on the first book. Featuring over 125 delicious, easy-to-follow recipes, it's all about making everyday cooking a breeze – all while transporting you to a more tropical place. With this book, you'll discover how to make fantastic food without counting ingredients, long shopping lists, or cleaning up loads of dishes. The recipes are 65% meat-free or meat-reduced, and all are bold and flavorful. Chapters include Salads, Soups and Sandwiches, Pasta, Veg, Pies & Parcels, Seafood, Fish, Chicken & Duck, Meat and Sweet Things. You'll find something for every day of the week and every occasion. It's an exciting collection of simple and quick Mediterranean recipes.
Ages: Adult Published by: Penguin Random House Canada Pages: 320 Price: $45.00
---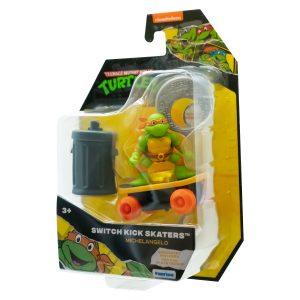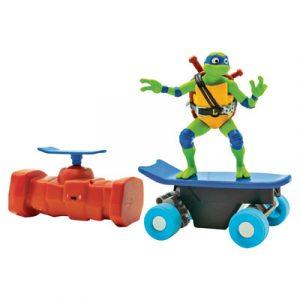 Teenage Mutant Ninja Turtles – Mutant Mayhem
Turtle Power like never before? In time for the release of Teenage Mutant Ninja Turtles: Mutant Mayhem, Funrise Toys has launched their new line of Teenage Mutant Ninja Turtles remote-controlled vehicles…Remote-controlled vehicles capture the essence of Leonardo, Michelangelo, Donatello, and Raphael like never before. You can use advanced technology to control their every move, guiding them through epic battles and daring missions. Ages 3+
The Mutant Ninja Turtles Half Pipe Remote $34.97.
Teenage Mutant Ninja Turtles Switch Kick Skaters $7.97
Teenage Mutant Ninja Turtles Micro Shell Racers RC $22.97.
Collect all 4 characters available at Walmart
---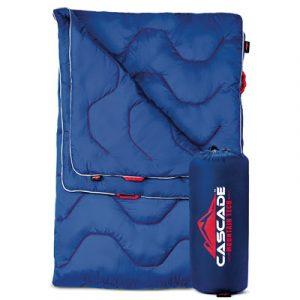 Adventure Pack Blanket by Cascade Mountain Tech
The Cascade Mountain Tech camp blanket keeps you warm and cozy whether camping, watching a sporting event, or relaxing at home. Its compact size and storage stuff sack makes it easy to store in your car for easy access at a moment's notice. All Cascade Mountain Tech Camp Bedding products come with a 1-year manufacturer's warranty. Features include a water-resistant coating, Durable ripstop nylon, Integrated thumb loops, Reflective piping, and Carry Stuff Sack. The Adventure Pack Blanket is machine washable perfect for camping or stadium use.
$49.99 available at Cascade Mountain Tech
---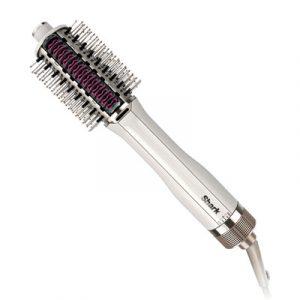 The Shark® SmoothStyle™
Designed to straighten and smooth hair with heated comb technology for a healthy, voluminous finish.
$159.99 available at Shark Clean
---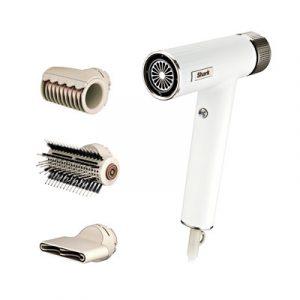 The Shark® SpeedStyle™
Go from wet to dry ultra-fast, with no heat damage. Shark's RapidGloss™ Finisher delivers a silky, naturally shiny finish. Includes accessories best for curly and coily hair types.
$279.99 available Shark Clean
---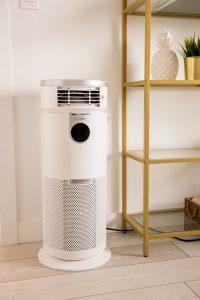 The Shark® Air Purifier 3-in-1 Max.
The Pure Air Microforce delivers fast, powerful, and quiet purification with added purified heat and purified fan modes for spaces up to 1000 square feet.
$549.99 available Shark Clean
---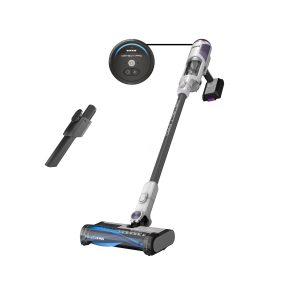 The Shark® Cordless Detect Pro
Auto-Empty System features 4 deep-cleaning technologies that detect and react to dirt. It automatically empties and charges while docked, so it's always ready for the next clean.
$599.99 available Shark Clean
---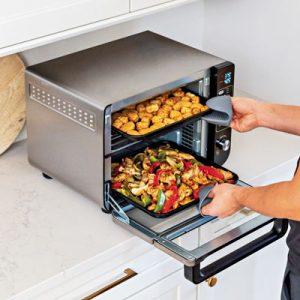 The Ninja 12-in-1 Double Oven with FlexDoor
2 separate ovens so you can cook 2 meals, 2 ways at different temperatures and cooking times.
$379.00 available at Ninja Kitchen
---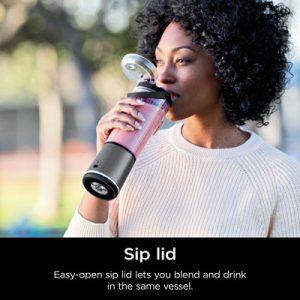 The Ninja Blast Portable Blender
Portable Blender brings high-speed Ninja blending power on the go with a cordless, handheld design.
$89.99 available at Ninja Kitchen
---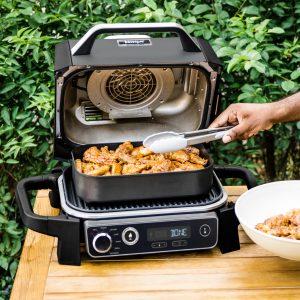 The Ninja Woodfire™ Outdoor Grill & Smoker
Foolproof BBQ Smoker & Air Fryer all in one with 100% genuine authentic woodfire flavour with Woodfire Technology. Compact size, electrical power, no charcoal, propane or flareups. Perfect for small outdoor spaces and balconies.
$479.99 available at Ninja Kitchen
---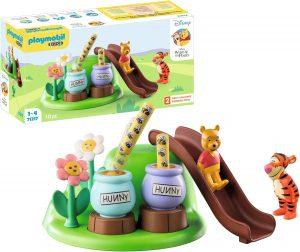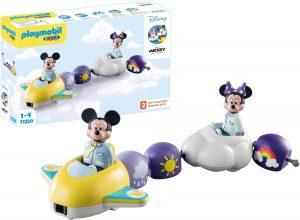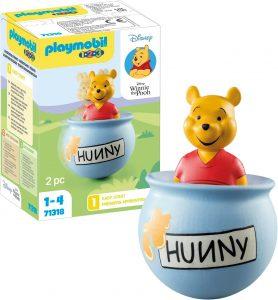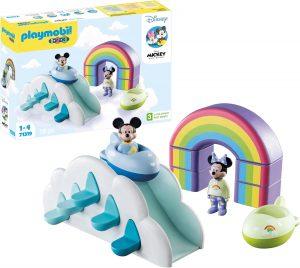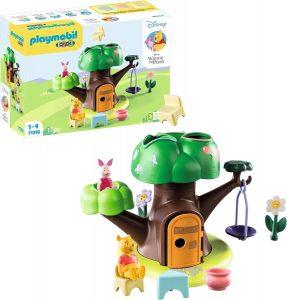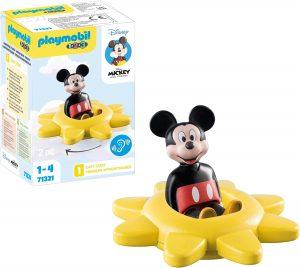 Playmobil 1.2.3. & Disney
New partnership & first license for the PLAYMOBIL toddler portfolio
Featuring six dreamy playsets inspired by Disney icons such as Mickey Mouse, Minnie Mouse, Winnie the Pooh, Tigger, and Piglet. This concept is designed as an introduction line for toddlers aged 1.5 to 3 years. With the magical allure of Disney and the developmental power of PLAYMOBIL 1.2.3, each playset caters to a child's educational growth across three interlinked learning phases: fine motor, social, and cognitive – an exciting fusion of education and entertainment.
Winnie's & Tigger's Bee Garden $44.99
Mickey's & Minnie's Cloud Ride $32.99
Winnie's & Counter Balance Honey Pot $12.99
Mickey's & Minnie's Cloud Home $64.99
Winnie's & Piglets Tree House $64.99
Mickey's Spinning Sun with Rattle Feature $12.99  
Ages 1.5-3 years available at Playmobil.ca and where Playmobil is sold. 
---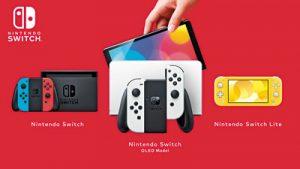 Nintendo Switch Family 
Nintendo for kids and kids-at-heart. You can enjoy all games exclusively on the Nintendo Switch family of systems.
Nintendo Switch $399.99
Home console TV Mode, Tabletop mode, and handheld mode
Nintendo Switch – OLED $449.99
New features, including a vibrant 7-inch OLED screen and wide adjustable stand, level up your gameplay.
Nintendo Switch Lite $259.99
Handheld to take your games wherever you are. Comes in five different colours.
---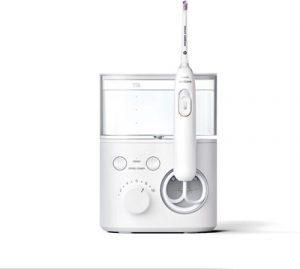 The Philips Sonicare Countertop Power Flosser 
Improve gum health by cleaning between teeth. The X-shaped Quad Stream technology helps cover more area with less effort, while Pulse Wave technology gently guides the user from tooth to tooth.
$129.99 available at Philips
---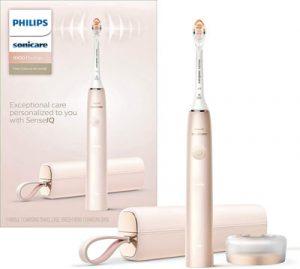 The Philips Sonicare Prestige 9900 Power Toothbrush with SenseIQ
It enhances Sonicare's proven sonic technology with intelligence, sensing and adapting for holistic care and removes up to 20x more plaque than a manual toothbrush.
$499.95 available at Philips
---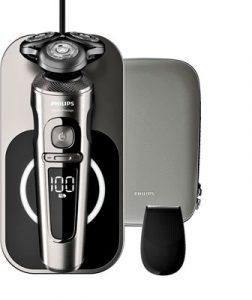 The Philips Wet & Dry Electric Shaver Series 9000 For an exceptionally close, smooth, and gentle shave, the Philips S9000 Prestige is equipped with SkinIQ technology that senses and adapts to the user's desired look and feel.
$399.99 available at Philips
---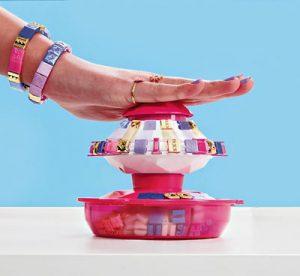 Cool Maker PopStyle Bracelet Maker
This DIY bracelet maker kit brings your child's imagination to life! Unleash their creativity and build confidence. The super-easy pop-on bead system lets kids create and recreate 10 unique bracelets without knots, cutting, or clasps, perfect for young bracelet makers! Includes 170 awesome beads, gold chains, emojis, faceted, peek-a-boo, striped beads, and letter stickers.
$31.99 Ages 7+ available at Walmart,  Amazon, Canadian Tire
---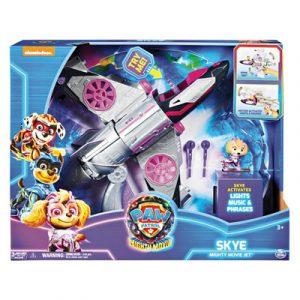 PAW Patrol: The Mighty Movie, Transforming Rescue Jet with Skye Mighty Pups Action Figur
The Mighty Movie rescue jet. This PAW Patrol toy airplane measures over 15 inches long and over 14 inches wide, with a super-sleek design, an exciting vehicle activation, two projectile launchers, exciting sound effects and music, and synchronized flashing lights that you see and hear in the movie! (Batteries Included)! Dressed in her pink PAW Patrol: The Mighty Movie uniform. The Mighty Movie Jet comes with endless features and fun.
$64.99 Ages 3+ available at Walmart,  Amazon, Canadian Tire
---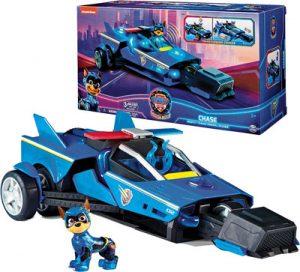 PAW Patrol: The Mighty Movie, Chase's Mighty Transforming Cruiser with Mighty Pups Action Figure 
This PAW Patrol toy car measures over 12 inches long, 6 inches wide and stands 4 inches tall, with a super-sleek design, an awesome vehicle transformation and exciting sound effects and music, with synchronized flashing lights, that you see and hear in the movie! (Batteries Included)! Dressed in his blue PAW Patrol: The Mighty Movie uniform, with translucent sections and a cool helmet, clip your Chase action figure onto the seat of his police car toy to illuminate multiple areas on Chase and his vehicle, and watch his paws light up! Loaded with features for endless fun!
$64.99 Ages 3+ available at Walmart,  Amazon, Canadian Tire
---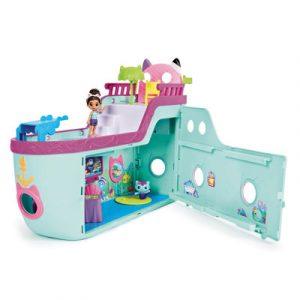 Gabby's Dollhouse Gabby Cat Friendship
This exciting Cruise Ship Toy from DreamWorks Gabby's Dollhouse comes with over 18 pieces. Includes a Gabby Girl doll, MerCat figure, tons of dollhouse accessories, and furniture! Other fun features include a colour-changing swimming pool, light-up disco ball and spinning dance floor, dining room, smoothie bar, and photo booth. For even more ways to play, connect all the dollhouse rooms, like Kitty Narwhal's carnival room, to the cruise ship door to build out your dollhouse world even more (Rooms sold separately)! Gabby's Dollhouse stuffed animals, dolls, toy figures and playsets are perfect for girls and boys who love using their imagination to create their own dollhouse world. Prepare for endless pretend play adventures with the Gabby Cat Friendship!
$79.99 Ages 4+ available at Walmart,  Amazon, Canadian Tire
---
Bakugan
Starter 3-Pack, Special Attack Dragonoid, Nillious, Hammerhead Customizable Spinning Action Figures and Trading Cards. Spin your Bakugan with the all-new customizable Starter 3-Pack Bakugan set. This set of Bakugan Battle Brawlers comes with 1 Special Attack (Spinning) Bakugan, 2 Core Bakugan, a rip card, an XL rip cord, and multiple cards. Use the XL rip cord or rip card to spin your Bakugan or roll your Bakugan on the Gate Cards to watch them transform with the iconic pop open transformations. Use the Character & Special Attack Cards for new stats to level up your gameplay. Bakugan shakes up the fun with new and returning characters, superb detailing and new Bakugan Clans for fantastic storytelling and strategic battles. Each Bakugan set includes a unique code to use in the online game Roblox for new ways to play and interact.
$12.99 Ages 6+ available at Walmart,  Amazon, Canadian Tire
---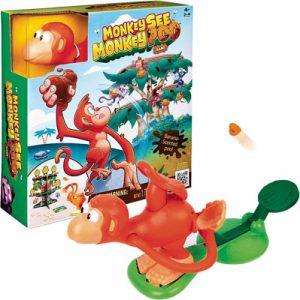 Monkey See Monkey Poo
Hilarious tree-climbing, poo-fighting, yes, you heard it right, poo-fighting, banana-hungryMonkeys. Use the special (banana-scented) monkey poo and monkey poo flingers to collect bananas from the tree and climb up your vine—the first money to the top wins. Kids will have a blast just hearing the word poo.
$29.99 Ages 4+ available at Walmart,  Amazon, Canadian Tire
---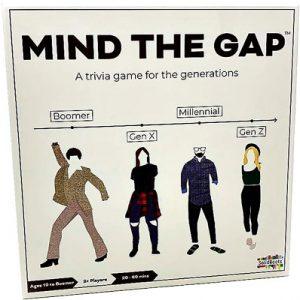 Mind the Gap
It's a game literally for all ages. Mind the Gap is a trivia game for all generations, from Baby Boomers to Gen X, Millennials to Gen Z, so nobody gets left out. This takes teamwork. Teams are made up of different generations to work together and make it around the board as quickly as possible. 5 Trivia categories: TV/Film, Pop Culture, Music, Headlines and Slang/Slogans. Prepare yourself for a challenge – the Challenge Spaces will challenge you to act out legendary scenes, hum well-known tunes, or dance the hippest dances of the ages.
$34.99 Ages 10+ Walmart,  Amazon, Canadian Tire
---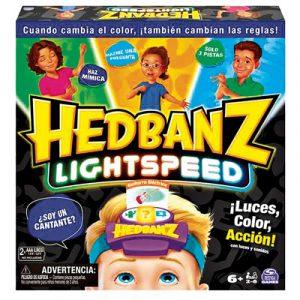 Hedbanz Lightspeed
From Spin Master Games, Hedbanz is fun for the whole family. Play your favourite quick question game at lightspeed! Rules change in a flash as your electronic headband lights up one of three colours. Guess as many cards as possible before your headband sings, signalling your time has run out! The player with the most points wins! GREEN, act out a scene! ORANGE, answer the questions fast! BLUE, give 3 clues! You will love this one-of-a-kind electronic headband. Because it has LIGHTS and SOUNDS requires 2 AAA batteries (not included). Hedbanz is a social activity for the entire family- a staple for all generations.
$25.99 Ages 8+ available at Walmart,  Amazon, Canadian Tire
---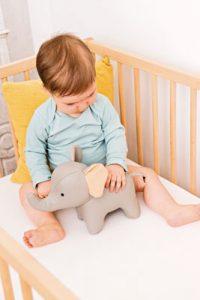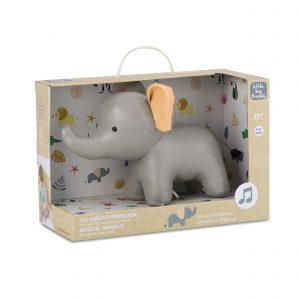 Little Big Friends – Musical Friends – Vincent the Elephant
Vincent the Elephant is an adorable, soft, musical, cuddly companion from Little Big Friends' Musical Friends collection. Due to its supple texture and rounded shape, it is comfortable to hold. Additionally, it makes a beautiful decorative piece for a baby's room. Vincent plays Brahms' famous "Lullaby" for babies thanks to its built-in mechanical music box—a wonderful gift for babies 0+ to toddlers.
$39.99 Ages 0+ available at Little Big Friends and local & major toy retailers.
---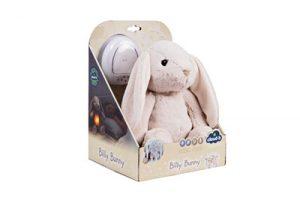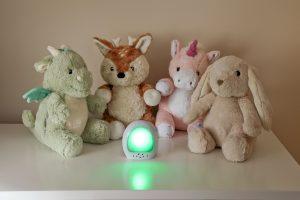 Cloud B – Love Light™Buddies – Billy Bunny
The Lovelight™ Buddies play melodies and have colourful lighting effects and records. Sound, touch, and visual elements help calm babies and promote peaceful sleep. In addition to the 4 melodies, the Lovelight™ Buddies features a recording function so parents can leave sweet messages or sing their child's favourite lullaby. Using the Shake & Play motion sensor, a shake of the plush toy restarts the lullabies, light, and sound message. Billy Bunny™ LoveLight™ Buddies can also be hung on the baby's bed like a nightlight or mobile. The rechargeable monitor and the plush toy can also be used separately: a nomadic night light that can be placed on the dresser in the room and the comforter that will accompany the child.
$64.99 Ages 0+ Cloud B and local & major toy retailers.
---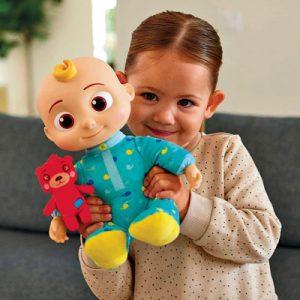 CoComelon Musical Bedtime JJ Doll by Jazwares
Musical Bedtime JJ Doll brings CoComelon nursery rhymes to life! Soft and adorable, this plush is inspired by JJ from CoComelon's educational YouTube series! With his teddy bear pillow plush in hand, JJ is ready for bed in his iconic onesie! Featuring 7 sounds and phrases, this is the perfect bedtime companion! Squeeze JJ's tummy and listen to him say iconic phrases and play the "YesYes Bedtime" song!
$39.99 Ages 12m+ available at Mastermind Toys, Amazon, Indigo, Toys R Us, and Walmart
---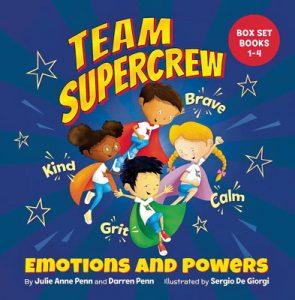 Team Super Crew – Box Set books 1-4
By Julie Anne Penn and Darren Penn, Illustrated by Sergio De Giorgi
In contrast to other books on the market, the Team Supercrew Series emphasizes the connections between thoughts, emotions, and behaviours grounded in cognitive behavioural therapy (CBT). Colourful, detailed, and humorous illustrations encourage interaction between children, parents, and teachers. Discover the power of being extraordinary by joining Team Supercrew! Benny, Keisha, Chloe, and Gen will help build confidence, improve self-esteem, overcome fear, work through anxiety, stay calm when angry, create a positive mindset, practice kindness, and develop resilience and patience. Books 1-4 include Benny the Brave in The First Day Jitters, Keisha the Kind in My Little Sister Situation, Chloe the Calm in The Bedtime Blues, and Gen the Grit in I Quit!
Ages 4-7 Published by: Five to One Press Pages: 128 Price: $49.99
---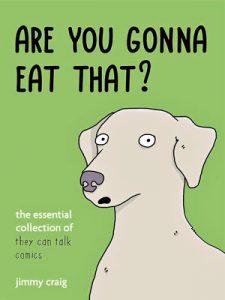 Are You Gonna Eat That? By Jimmy Craig
In this comprehensive collection, comedian Jimmy Craig explores what life would be like if we had VIP access to our animal friends' lives. From misunderstood sharks to trouble-making bears, these colourful illustrated comics explore the inner thoughts of animals across the animal kingdom. Find out why cats knock things off shelves and get dating advice from raccoons. Are You Gonna Eat That? It is the perfect quirky gift for any lover of animals or for anyone who just loves to laugh.
Ages: Adult Published by: Ulysses Press Pages: 128 Price: $22.95 Hardcover
---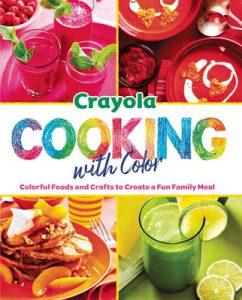 Crayola: Cooking with Color By Insight Editions
Rainbow cooking! Discover how to cook healthy with the all-new Crayola cookbook in vivid greens, oranges, yellows, and more. Over 40 colourful recipes will dazzle your plate and palate with various delicious foods. Family-friendly meals that everyone will love.
64 creative Crayola classic colours inspire this cookbook, giving home cooks of any skill level easy step-by-step instructions. You'll find recipes for breakfast, dinner, afternoon snacks, and desserts for every meal—40 family-friendly recipes.
Full-color photography of the finished recipes.
Ages: Adult Published by Insight Editions Pages: 128 Price: $36.99
---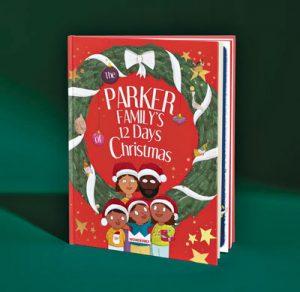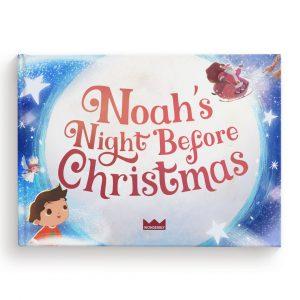 Wonderbly
Make it personal and unique with the gift of Wonderbly, the World's best-personalized books from the Top Children's Publisher of the Year in 2021. Wonderby began with four friends who put their heads together to make the World's most astonishing personalized books—70 new stories in 12 different languages and published in over 40 countries worldwide. A personalized book for ages Newborn to Adult, and all you need to do is find the perfect occasion title and put a name on it!
Ages: All Published by: Wonderbly Price: $52.99 available at Wonderbly
---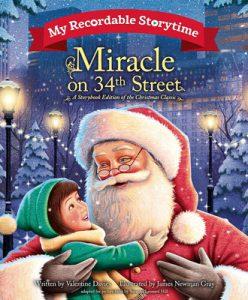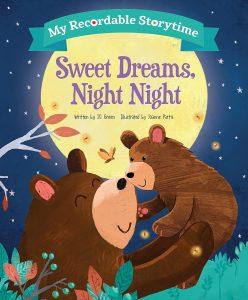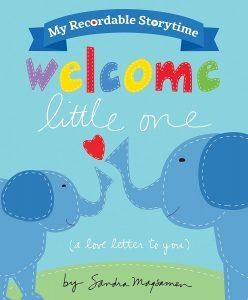 My Recordable Storytime
Introducing My Recordable Storytime, a collection of books with 40 recordable pages. This unique format allows readers to share their love and stories with their little ones. It is especially ideal for long-distance grandparents, creating a heartfelt keepsake for families to treasure.
Titles include "Welcome Little One" by Sandra Magsamen. "Miracle on 34th Street" by Valentine Davies Estate & Susanna Leonard Hill. "Sweet Dreams" by JD Green. And "I Love You So" by Marianne Richmond.
Ages: 1+ Published by: Sourcebooks Wonderland            Pages: 40        Price: 37.99 Hardcover
---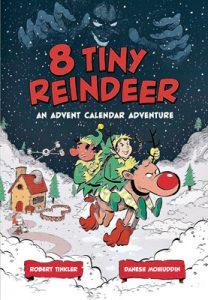 8 Tiny Reindeer – Advent Calendar By Robert Tinkler
Canadian Author, podcaster and voice actor releases a graphic novel and advent calendar in a non-traditional way. Santa's operation is fully automated in this modern holiday tale, with machines making toys and drones delivering presents. Santa has only kept two elves, Elvis and Delfina, and released his reindeer. However, Santa discovers that the tech baron, Larchmont Quickbuck, plans to take over Christmas. Santa's only hope is to find his 8 reindeer in time. This graphic novel by Robert Tinkler is an entertaining and detailed story. Kids read one chapter for each day of December leading up to Christmas Day. An action-packed, hilarious and heartfelt graphic novel is destined to be a Christmas Classic.
Ages 7-10 Published by: Kids Can Press Pages 168 Price: $19.99
---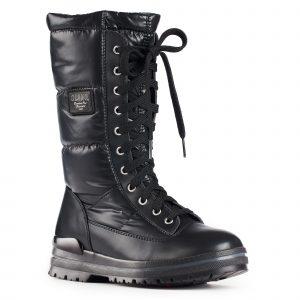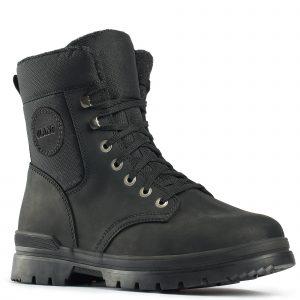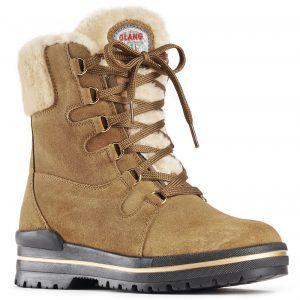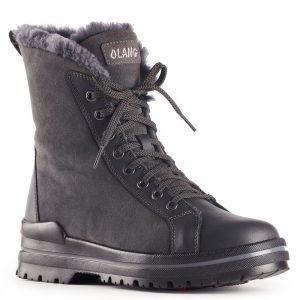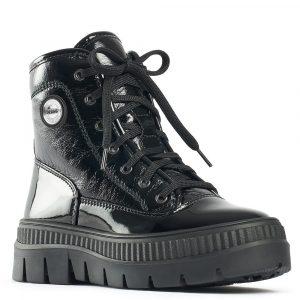 Olang
It's essential to prepare for the upcoming winter season. One item that should be on everyone's pre-winter checklist is a pair of stylish winter boots from Olang's 2023/2024 collection. These boots, made in Europe, are designed to withstand the harsh Canadian winters. These boots are equipped with Olang's iconic swivel stud technology and provide stability and traction on icy surfaces. With a comfort zone down to -30°C, a waterproof membrane, shearling or wool linings, and soles made of 90% wool with insulating and reflective silver film, these boots are built to keep your feet warm and dry. Additionally, the studded outsole by OC System® ensures optimal grip in snowy conditions. Don't let winter catch you off guard – explore Olang's collection of winter boots today.
$225 and Up, available at Olang Canada