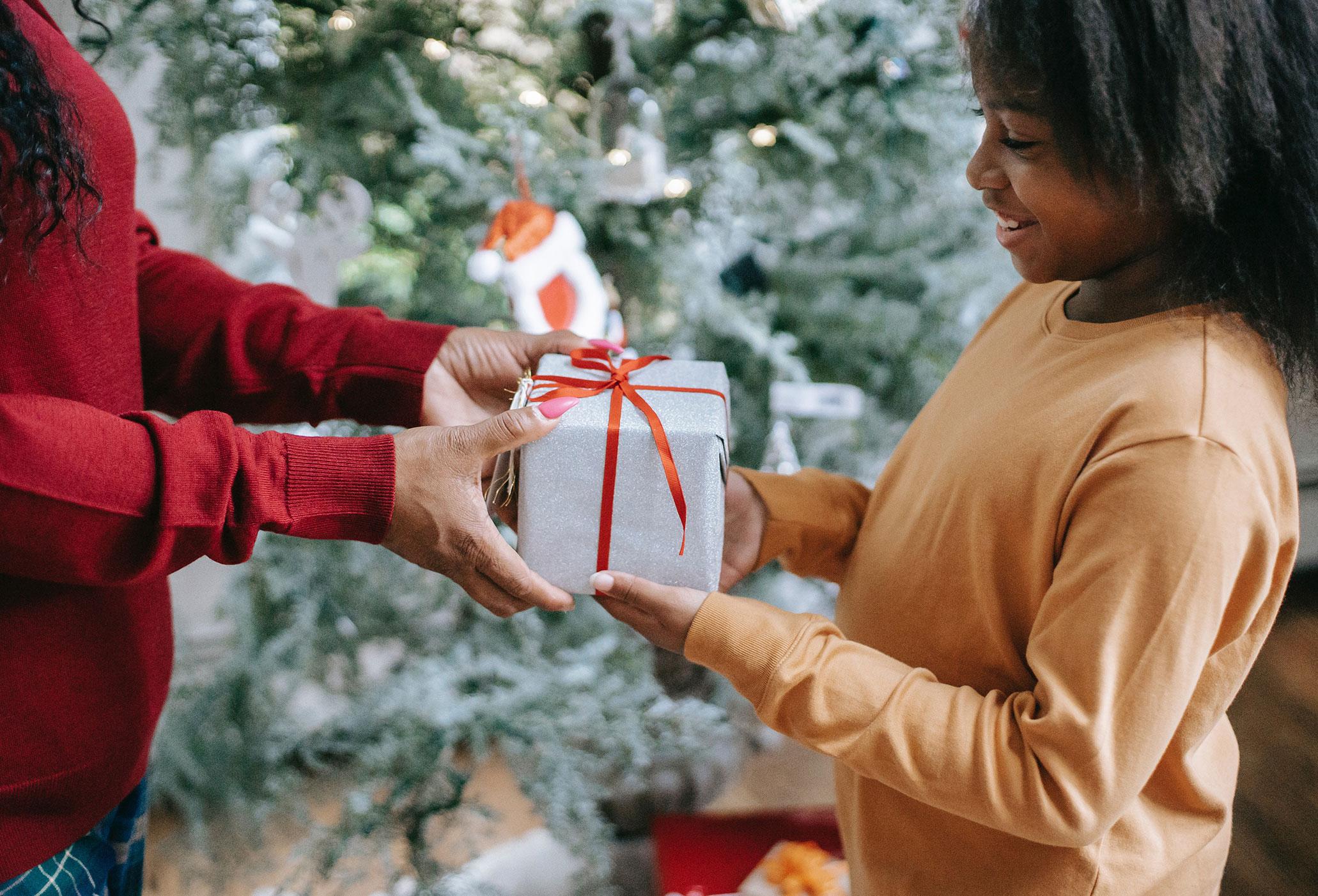 Holiday Gift Guide
Dr Martens 1460 Floral Leather Lace Up Boots Youth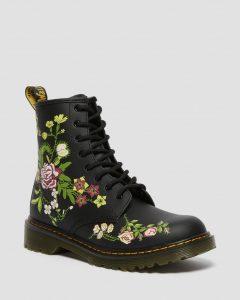 She's sure to love these fashionable Dr Martens. Maximum flower power. Built from a durable PU coated leather with a floral design featuring roses and Venus flytraps. Side zip makes it easy to get on or off. Standing on a hardwearing but flexible translucent BEN sole. Rebel ready.
$120.00 available at https://www.drmartens.com/
---
Just Dance 2023 (Nintendo Switch)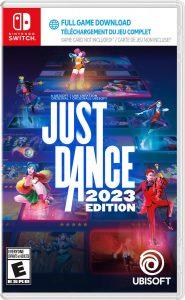 A dance party is always a good idea! Welcome to a new era of dance with Just Dance 2023 Edition! Now with online multiplayer, personalization, 3D immersive worlds, and new songs and modes year-round*, you can experience a never-ending dance party all year long! Play Just Dance with whoever you want, wherever they are, with this brand-new feature! Invite up to five players to dance with and find out who has the best moves.
$79.96 available at Walmart
---
Sugar Plum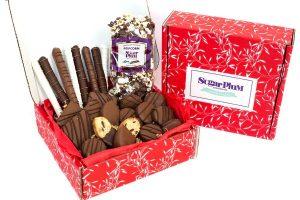 A Perfect Gift for the Chocolate Lovers. This gourmet chocolate gift tray explodes with 6 of Sugar Plum's favorite delectable treats! The Chocolate Eruption Gourmet Chocolate Gift Tray includes: 1 Bag of Chocolate-Covered Popcorn (10 oz), 5 Milk Chocolate-Covered Sandwich Cookies, 4 Chocolate-Covered Peanut Butter Cookies, 2 Milk Chocolate-Dipped Biscotti, 1 Dark Chocolate-Dipped Biscotti, 4 Chocolate-Covered Graham Crackers, 3 Milk Chocolate-Covered Pretzel Logs, 3 Dark Chocolate-Covered Pretzel Logs, 3 White Chocolate-Covered Pretzels.
$79.00 Available at https://www.sugar-plum.com/
---
FUJIFILM Printlife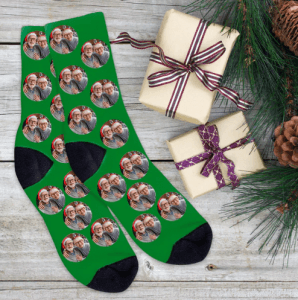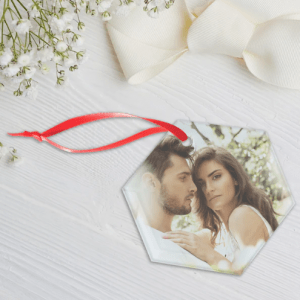 Are you feeling stumped finding a gift for the person who seems to have everything? Looking to find something that'll stand out for your loved one this season? This year, try something a little extra – personalized gifts that are sure to be one of a kind.
Think Fisher-Price photo puzzles for the kids in your world, a new dog bowl for your favourite furry friend with their photo front and centre, or even some gift wrap with your face all over it! Yes! FUJIFILM Printlife is your one stop shop!
The Canadian photo-finishing service has a wide variety of personalized products that will make anyone smile with gratitude. You can find some of our top holiday picks below:
For the Homebody:
For your Furry Friend(s):
For the Kids:
The Final Touch:
---
LEGO Harry Potter Hogwarts Express 75955 – R Exclusive (801 pieces)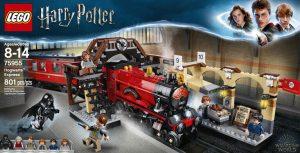 R" Exclusive, only available at Toys R Us Canada. Step aboard the iconic LEGO Harry Potter 75955 Hogwarts Express train from King's Cross Station, featuring a railway bridge with a clock and steps leading to Platform 9¾, moving brick wall entrance, 'Wanted' poster and Daily Prophet newspapers, plus a train toy and carriage with 4 seats and removable side panel and roof.
$104.99 available exclusively at Toys R Us
---
LEGO Disney Princess Ultimate Adventure Castle 43205 Building Kit (698 Pieces)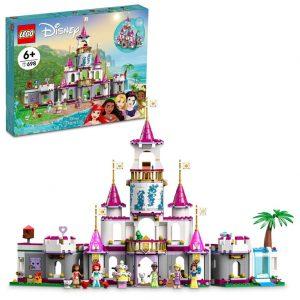 Kids and Disney fans aged 6+ enjoy unlimited play possibilities in this LEGO Disney Princess Ultimate Adventure Castle (43205) set, featuring a buildable toy castle, 5 mini-doll figures and 5 LEGO animal figures, plus interactive digital building instructions to make the building extra fun.
$134.99 available at Toys R Us
---
LEGO Ideas The Globe 21332 Building Kit (2,585 Pieces)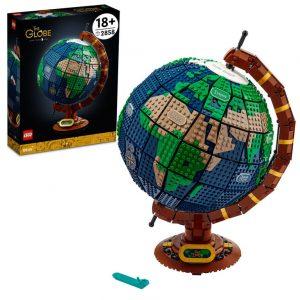 Where do you want to go today? Dream of your next travel destination as you build The Globe (21332). Created by a fan-designer and brought to the world by the LEGO Ideas team, this display model recreates the spinning movement of a vintage Earth globe with the help of LEGO Technic elements and features glow-in-the-dark tiles decorated with the names of continents and oceans.
$299.94 available at Toys R Us
---
LEGO Art Elvis Presley "The King" 31204 Building Kit (3,445 Pieces)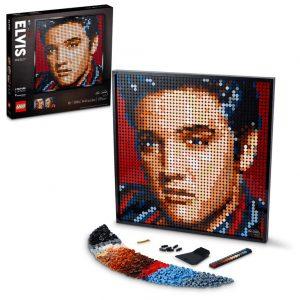 Music lovers and Elvis Presley fans, we have the set for you. Create 1 of 3 portraits of the iconic entertainer with this LEGO Art Elvis Presley "The King" (31204) kit. As you build, you'll also develop other meaningful things. Like a zone of joyful zen, with a calm focus enhanced by each tile you click into place. Display your passion Build 1 of 3 wall decor pictures of Elvis Presley through the years – his start in music, in his prime or later in his career.
$154.99 available at Toys R Us
---
DC Direct – 7 Inch Figurine with Comic – Black Adam Comic – Batman Figurine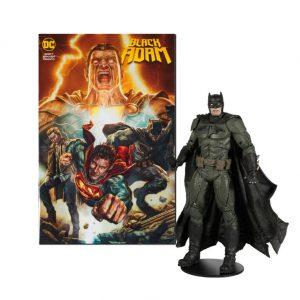 Incredibly detailed 7″ scale figure based off the DC Multiverse. Included is a collectible comic featuring what the figure is based on, as well as a collectible art card with figure photography on the front, and character biography on the back.
$36.99 available at Toys R Us
---
Marvel Avengers: Endgame Red Infinity Gauntlet Electronic Fist Roleplay Toy With Lights And Sounds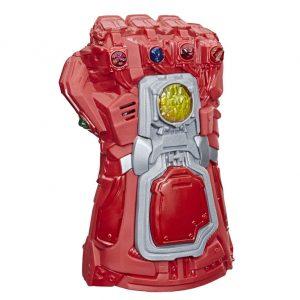 Imagine the incredible, super-powered action of the Avengers with figures, roleplay, and more inspired by Avengers: Endgame! This Infinity Gauntlet is inspired by the Avengers: Endgame movie, part of the Marvel Cinematic Universe that includes Avengers: Infinity War.
$39.99 available at Toys R Us
---
Fisher-Price Baby's First Blocks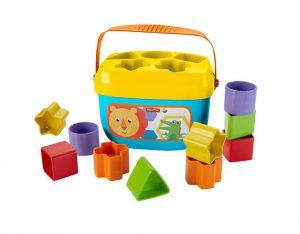 Open a bucket of fun for your baby with the Baby's First Blocks set from Fisher-Price. These chunky, colorful blocks help introduce colors and shapes as babies sort, stack and drop the blocks through the slots in the bucket lid.
$15.99 available at Toys R Us
---
Toy Chef Children's Portable Mini Toy Kitchen Set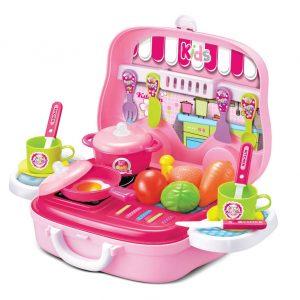 Great for children who love exploring the world and engaging in imaginative role play, this kitchen play set will keep your kids busy, interested and happy, allowing you to do the real cooking. Plus, the play kit itself will teach your child everything about food, kitchen utensils, cooking and healthy eating!
$24.99 available at Toys R Us
---
The Riona Collection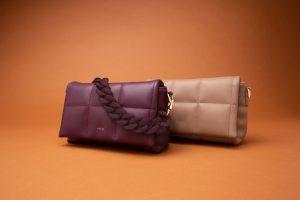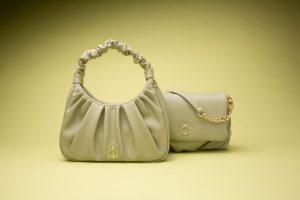 Bentley is celebrating its 35th anniversary and wants Canadians to celebrate by going out in style! Whether doing errands or dining, the striking bags by Riona — a 100% PETA-approved vegan brand sold exclusively at Bentley — lets you do just that. RIONA's fall lineup features durable, practical, functional and affordable handbags that meet the needs of modern women. With their nature-inspired designs, the new models are equally suitable for both office and casual wear. The perfect solution for happy hour gatherings and weekend parties.
$39.99+ available exclusively at Bentley
---
RAE Skincare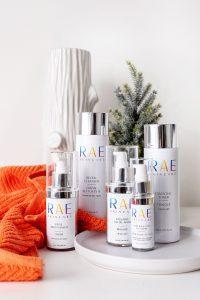 Slip a little love under the tree this season with RAE Skincare. Our mission is to enhance your skin's natural beauty and put a confident spring in your step. Our all-natural ingredients are designed to make your skin feel like it's been reborn – and that's priceless.
Prices vary available at RAE Skincare
---
Philips Pasta Maker Plus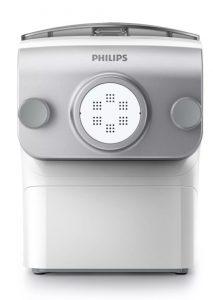 For a fast and fresh family meal, turn to the Philips Pasta Maker Plus. Philips Pasta Maker Plus is customizable to fit your dietary restrictions and needs. You can use gluten-free flour or healthy ingredients like spinach, and it mixes, kneads, and extrudes dough into any pasta shape you choose. Dishwasher-safe removable parts ensure no big mess afterward.
$299.95 available Philips, The Bay & Amazon
---
Pro + Flex Duo by Nanit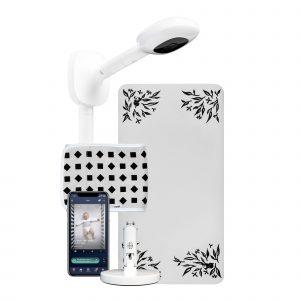 Nanit has launched a brand-new Split Screen function. Nanit is the first intelligent baby camera that can display multiple cameras simultaneously on the same screen. The brand has also announced four new product bundles and an Alert Zone feature. Available later this month as an option. Nanit users can designate an area within view of the camera; If motion is detected in the designated area, the user will receive an alert from the Nanit app. The new function is available using the Nanit Flex Stand (formerly known as the multi-Stand). The feature does not require a subscription.
Introductory Price of $259.00 is available at Nanit
---
Sweet Reads Box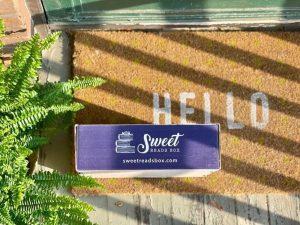 The holiday season is upon us; launched this past summer in Canada and the U.S.A. comes the Sweet Reads Box. The latest in subscription boxes, the book box is a must-have for anyone on your gift list who loves to read. In the hustle and bustle of everyday life, time for yourself seems to get lost. A Sweet Reads Box includes a great read, a decadent treat, and carefully curated items that correspond to your book. The line offers subscriptions, limited edition boxes and past boxes (all available)!
Pricing Varies; available at Sweet Reads Box
---
Mizzie the Kangaroo – Award-Winning Australian Children's Toy Brand since 2015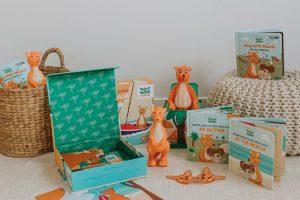 Mizzie the Kangaroo Hops into Canada dedicated to helping children grow and develop. Mizzie the Kangaroo provides natural teething and educational toys. A simple and natural product that is sustainable, eco-friendly, and serves a purpose. Their mission is to help children, the environment, the community, and the future of all children worldwide—Mizzie's educational toys include puzzles, interactive books, flashcards and a music box.
Ages 0+ $20.00-$100 available Toys R Us and Mizzie the Kangaroo 
---
Fitbit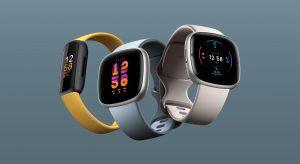 Fitbit has gone and done it again with their latest Fitbit products. Inspire 3, Versa 4 and Sense 2. All new devices come with six months of Fitbit Premium, allowing you to take your Fitbit experience to a new level. The app includes advanced analytics, more personalized insights, and more than 1,000 workouts. Featuring over 40 exercise modes, real-time stats, G.P.S., and Active Zone Minutes, Versa 4 helps you achieve your fitness goals. A new Body Response sensor, continuous E.D.A. sensor, E.C.G. app and P.P.G. algorithm (both FDA-cleared and CE-marked) are included in Sense 2. Inspire 3 is a great entry-level device.
Ages – All Inspire 3, $129.95. Versa 4, $299.95. Sense 2 – $399.95 available at Fit Bit, and Best Buy
---
GraviTrax Pro – Giant Set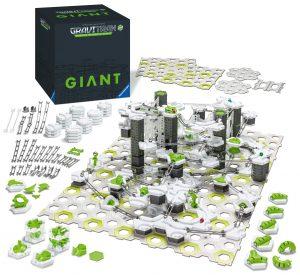 GraviTrax is a well-known STEM toy that encourages kids to experiment with magnetism and gravity by designing and building their own tracks. You can control the marble's speed by using different levels, tiles, and tracks… and racing them to the finish! Featuring more than 400 components, GraviTrax Pro Giant Set lets you build your own vertical track systems with unique components.
$299.99 Ages 8+ available at Mastermind Toys and Toys R Us
---
BRIO Disney Princess Castle Set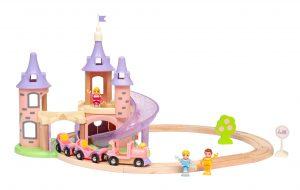 The Disney Princess Castle Set puts you in the middle of a fairy-tale world. Featuring a magnificent princess castle, wooden train tracks, a princess train with wagons, and three Disney princess characters. In addition to encouraging creative role-playing and storytelling, the train allows little ones to control their play experience, furthering their development.
$159.99 Ages 3+ available at Mastermind Toys and Toys R Us
---
Ravensburger Star Wars Puzzles – Variety to choose from
Ravensburger Puzzles has launched a line of Star Wars puzzles this holiday season. A return to classics will always be a sure bet as we seek new sources of entertainment at home. Ravensburger has the best selection of puzzles to keep you interested in people of all ages!
$17.99 – $29.99 Ages 10+ to 14+ available at Mastermind Toys and Toys R Us
---
Week from Hell Body & Lip Gift Box – by Walton Wood Farm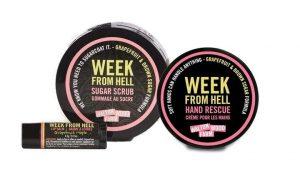 Pamper mom with this funny gift set! The "Week From Hell" Body & Lips Gift Box includes a Whipped Body Cream, Sugar Scrub (perfect for scrubbing away the stress!), and Lip Balm, which all have grapefruit & brown sugar and grapefruit and maple fragrances.
$42.95 available at Walton Wood Farm 
---
Dad Rescue Kit – by Walton Wood Farm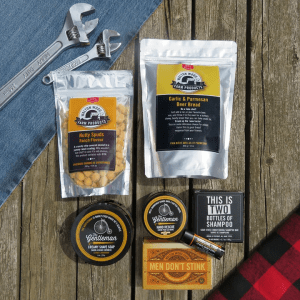 This gift set includes Nutty Spuds crunchy chip-coated peanuts, delectable Garlic + Parmesan Beer Bread, a Gentleman Creamy Shave Soap with rich citrus + mahogany scent, Gentleman Hand Rescue, Two Bottles of Shampoo Bar, a Handsome Chap lip balm. An 8 oz Men Don't Stink Soap features a fresh, clean, masculine scent.
$69.99 available at Walton Wood Farm 
---
The Scoop Single Serve Coffee Maker – Hamilton Beach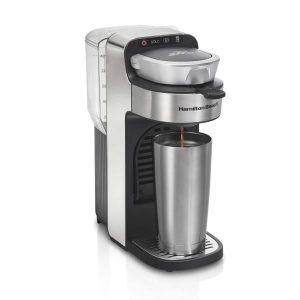 The Scoop® Single-Serve Coffee Maker will let you make a fresh, customized cup of coffee in seconds. No more non-recyclable, plastic coffee pods. The Scoop Single serve is a one-step system
that requires nothing but water and the provided filter on the coffee grounds of your choice. Get up to 8 ounces of regular or bold-strength brew. You can choose either a cup or a 14-ounce travel mug.
$109.98 available at Walmart
---
Professional Variable Speed Hand Blender – Hamilton Beach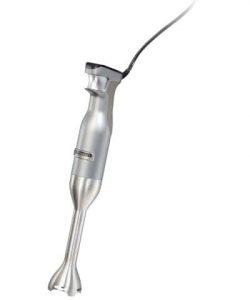 Featuring an L.E.D. screen for maximum precision and a comfortable one-hand variable speed control. The hand blender is ideal for blending, puréeing, mixing, and whipping.
$199.99 available at Canadian Tire
---
Stand Mixer with 6 Speeds & Fold Setting – Hamilton Beach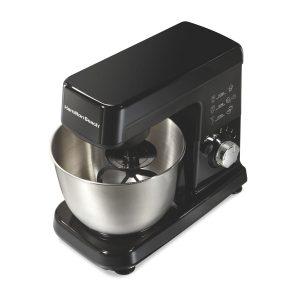 You can easily make all your homemade baked goods with this stand mixer featuring a 300-watt motor, a dough hook, a whisk, a flat beater, and a 3.5-quart stainless steel bowl.
$129.98 available at Walmart
---
Philips Sonicare Power flosser – countertop and cordless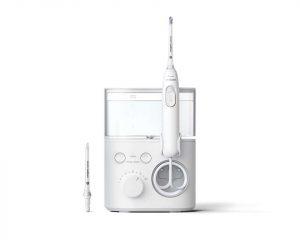 The new Philips Sonicare Power Flossers, available in countertop and cordless models, provide an easy upgrade to your oral routine, delivering a thorough and effective clean. With Quad Stream technology providing maximum coverage and more effective than manual flossing, the Philips Sonicare Power Flosser removes up to 99.9%* of plaque in treated areas. It is up to 180%** more effective for healthier gums vs. manual floss.
$99.99 available at Philips, Walmart, Amazon
---
Maman Collection by Petit lem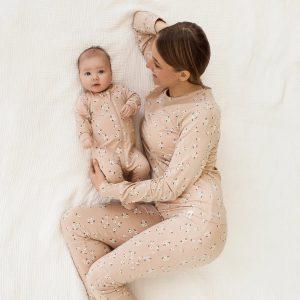 Our Maman collection provides simple and practical styles to make the first days with your baby easier. It is designed to facilitate nursing comfortably with its buttons, shoulder straps, and collars! Baby sizes are available in select styles to match your mini. Petit lem is committed to creating high-quality products that are gentle to the skin and durable at the same time. The petit lem brand offers a range of essentials for newborns, toddlers, and adults that is made from 100% organically grown cotton that is free of pesticides, herbicides, and fertilizers to ensure everyone's safety.
$Varies by product – available at Petit Lem
---
Fisher-Price® Little People® Caring for Animals Farm™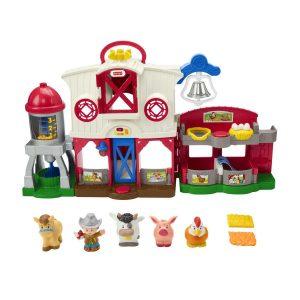 Little People® Caring for Animals Farm™ is a fun and engaging playset that teaches kids counting, animal sounds, opposites, and colours. Children can hatch chicks and popcorn alongside dropping characters in the hayloft to reveal sounds and songs.
$54.97 Ages 1-5 available at Walmart
---
Fisher-Price® Little People® Friends Together Playhouse™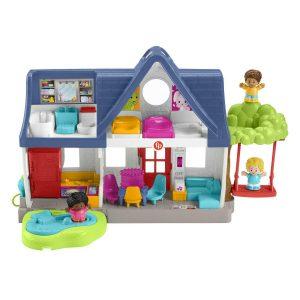 Children can create their own houses with the Little People® Friends Together Play HouseTM. Children are taught the alphabet, counting, and opposites through phrases, sounds, and songs.
$54.97 Ages 1-5 available at Walmart
---
Hammerhead True Wireless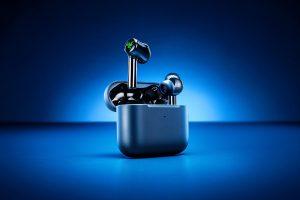 HHTW's Active Noise Cancellation eliminates unwanted ambient noise, so your loved ones can enjoy their favourite beats and game or watch a movie without distractions. Enjoy enhanced noise isolation, 16.8 million colours, and a suite of effects with this comfortable, secure in-ear fit.
$169.99 available at Razer, Amazon, Best Buy
---
Rainbow Fish Book Collection – Celebrating his 30th Birthday.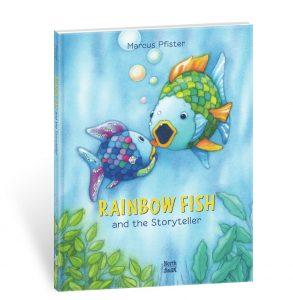 Thirty years ago, a little fish with glittering scales crossed the vast ocean. Throughout the world, he captured the hearts of millions of children. Besides sharing his glittering scales, the Rainbow Fish has found that sharing is more fun than keeping everything to himself. An author and illustrator, Marcus Pfister, once said: "I love that Rainbow Fish is not a typical hero. It's human makes mistakes just as we do and then tries to learn from them. By finding peaceful solutions to problems, a character like the Rainbow Fish remains a hero in the hearts of children. Take Rainbow Fish on the go for storytime anytime, anywhere! Rainbow Fish adventures are now available as audio downloads. Collect all and store them in the Rainbow Fish folding Box. A fabulous Holiday Gift for Ages 4-8 Hardcover, 32pgs.
$26.95 HC/$12.95 P.B. & up available at Rainbow Fish and Amazon
---
Rocket League Micro R.C. Competition Pack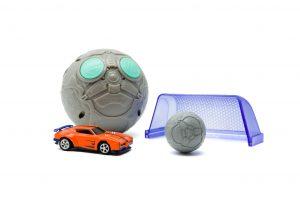 Rocket League® Micro R.C. Competition Pack. A full-function remote control replica vehicle with realistic game-inspired features. You'll enjoy endless vehicular mayhem with these awesome micro R.C. vehicles. There are 2 goals, 1 game ball and 2 controllers that store and charge the vehicles, as well as working headlights and taillights.
$36.97 available at Walmart
---
Cat Construction Mighty Steel Dump Truck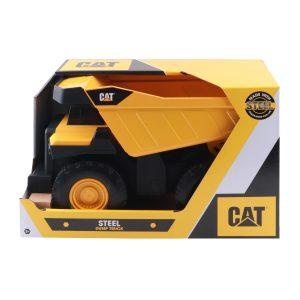 Big jobs need big equipment. Get the job done with the Cat Mighty Steel Dump Truck. This rugged vehicle can handle even the toughest jobs with heavy-duty steel and massive wheels. You're in charge, fill the sturdy dump bed, drive it to its destination, and unload it with the real working dump bed!
$29.97 available at Walmart
---
Ninja Speedi Rapid Cook Air Fryer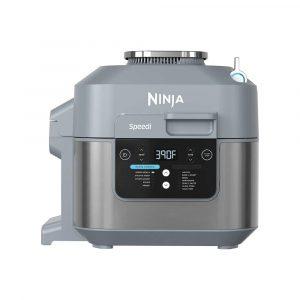 RapidCook Technology cooks protein, veggies and grains, at once, in one pot, in 15 minutes. RapidCook air fries and steams simultaneously for juicy chicken, crunchy veggies, and al dente pasta. Healthy eating is made easy.
$279.99 available at Best Buy, Canadian Tire and Walmart
---
Shark HydroVac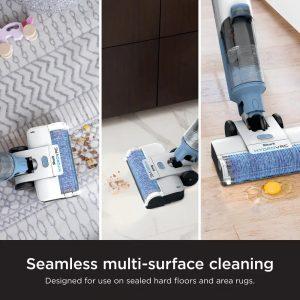 Shark HydroVac, the 3-in-1 multi-surface cleaning system, offers a daily way to achieve a deeper cleaning on floors so that time-pressed, growing families can spend more time living and less time cleaning. It's the perfect solution for busy, growing families, and it vacuums, mops, and freshens all at once.
$329.99 available at Best Buy, Canadian Tire and Walmart
---
Carrera First MarioKart Racing Set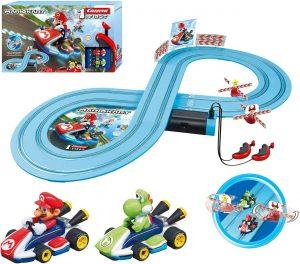 Introducing realistic racing action for younger kids with electronically regulated speed controllers as they learn to race and develop winning driving skills. As kids fly past Mario Kart decor throughout the track, they experience thrilling head-to-head action and excitement. Two-player activity your young child will enjoy with friends or siblings. Mario and Yoshi race around the track at high speeds. With this complete slot car racing set for beginners, you can start racing right out of the box.
$69.99 Ages 3+ available on Amazon
---
3D Puzzle Sets by Revell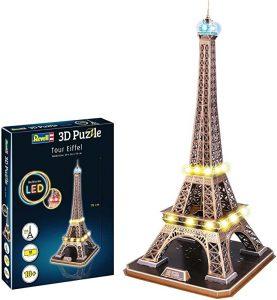 Easy assembly with no glue or tools is made possible by Revell 3D puzzle pieces. It is perfect for displaying in any room or office after completion! It consists of 84 puzzle pieces. The approximate building time of this model is up to 240 minutes. Instructions are included. Requires 2x A.A. batteries (not included) – Recommended for kids and adults ages 10 and up. Assembled, the Eiffel Tower 3D Puzzle with L.E.D. Lights measures approximately 30.7″.
$44.99 Ages 10+ available on Amazon
---
Fisher-Price® DJ Bouncin' Beats™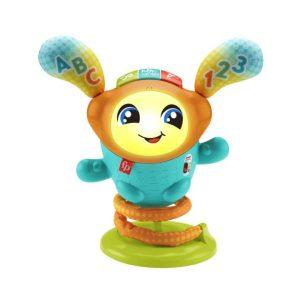 DJ Bouncin' Beats™ musical learning toy from Fisher-Price®. This interactive dance partner bounces to life with colourful lights, motorized spring action, and 75+ songs, sounds, and phrases. With three Smart Stages® levels, D.J. Bouncin' BeatsTM keeps little dancers wiggling, giggling, and learning. Babies will love the motorized bounce action of this musical learning toy. Smart Stages® teaches the alphabet, colours, counting 1-10, and opposites. 75+ songs, sounds and phrases, multi-colour lights and fun bouncing action. Tap the mic button to record and playback. Suitable for babies and toddlers 9-36 months
$59.99 available at Mattel and where Fisher-Price® toys are sold
---
Barbie® Convertible by Little People®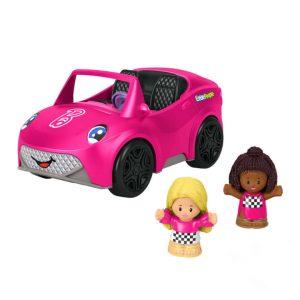 This Fisher-Price® vehicle and figure set brings the classic Barbie® convertible into toddler-friendly sizes. Kids can hear fun songs, sounds, and phrases when they press the Little People® figure into the driver's seat. With Barbie® colours and graphics, this push-along convertible toy is just suitable for little hands. Comes with 2 Little People® figures styled in Barbie® colours. For toddlers and preschool kids ages 18 months to 5 years
$27.99 available at Mattel and where Fisher-Price® toys are sold
---
Fisher-Price® Linkimals™ Light-Up & Learn™ Owl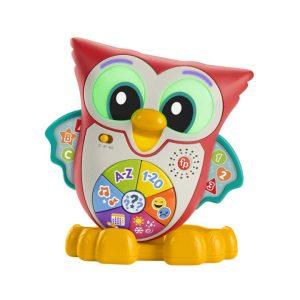 Fisher-Price® LinkimalsTM Light-Up & LearnTM Owl makes playtime fun. By pressing the buttons on Owl's belly, toddlers can be taught the alphabet, counting from 1-20, the weather, emotions, and more with bright colours and 90+ songs. When Owl meets up with other LinkimalsTM friends, they talk, sing, and play together! (Additional toys are sold separately and subject to availability. Engaging learning fun for toddlers ages 1 year and older
$45.99 available at Mattel and where Fisher-Price® toys are sold
---
L.O.L. Surprise! ™ O.M.G. Fashion Dolls™ (Hair & Style Edition)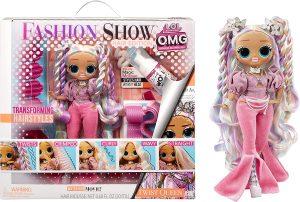 O.M.G. Fashion Show Style Edition: L.O.L. Surprise! It's all about fashion and fun for these L.O.L. O.M.G. fashion dolls. Fabulous and fierce, they're ready for her fashion transformation! Getting on the cover of Fashion B.B. Magazine requires your help. Over 320 mix-and-match looks, and glam accessories, 4 dolls to choose from.
$54.99 for 4+ years available at Amazon, Toys R Us, Walmart
---
Workman Publishing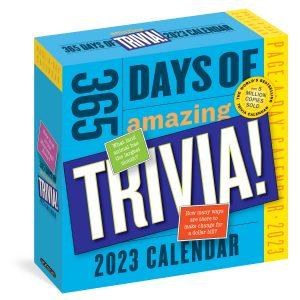 Fabulous, family-oriented 2023 Calendars are lively, lighthearted, and family-friendly, making the perfect gift to start the new year off right. Many to choose from. A doctor, a cartoonist, mother of two, and author of Mom Milestones, Grace Farris brings her humorous illustrations to Mom's Family Calendar, a Wall Planner with stickers, big grids, and drop-down pockets. Audubon Kids' Birding Calendar brings the joy of birding to young audiences through fun activities, fascinating facts, tips, and projects. Desk, Wall and more. Calendars make the perfect fun gift.
$15.99 – 19.99 US available at Workman Publishing, and Amazon
---
Instax Mini Evo Hybrid Instant Camera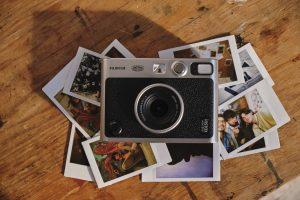 The hybrid instant camera Instax Mini Evo offers endless possibilities. With unlimited ways to print, share, and store images, photographers can choose what they want to do. By pairing these unique options with the traditional analog style of Instax cameras, users can experience a premium instant photography experience.
$249.00 available at Amazon, Best buy, Indigo and photography retailers across Canada
---
Native Shoes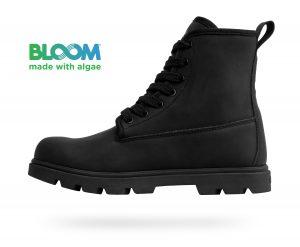 Just in time for the holidays Native Shoes has launched a collection of colorful, functional, and water-resistant boots for both adults and children. Notably, these styles are made with Rise by Bloom – a bio-based material derived from algae and engineered to replace a percentage of plastic polymers typically used in conventional EVA shoes. The Fitzsimmons Citylite Bloom is a classic hiking-style boot with grippy soles. The Johnny Treklite Bloom is a microfleece-lined winter boot that is both comfortable and durable.
$135.00 – $140.00 available at Native Shoes 
---
Céla by Celine Tadrissi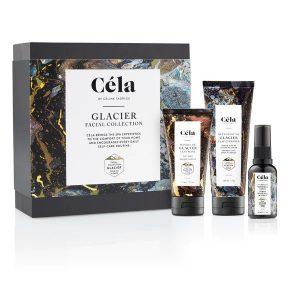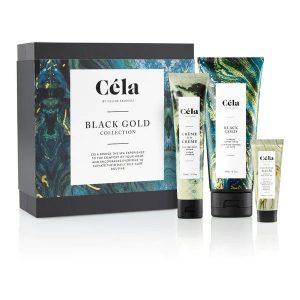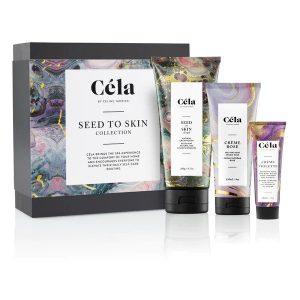 A Simple home skincare routine for a self-care ritual that you will return to every day. Three enticing gift sets to choose from. Designed to calm, protect, and sooth the skin the Seed to Skin Collection is the perfect set to elevate your skin care ritual and create a sensorial experience. Fan favourites that will surely awaken and brighten your skin in the Black Gold Collection and 60 minerals that deep clean and exfoliate to reveal a softer, toned and radiant complexion in the ultimate Glacier Facial Collection.
$70.00 to $149.00 available at Céla 
---
DIPTYQUE Paris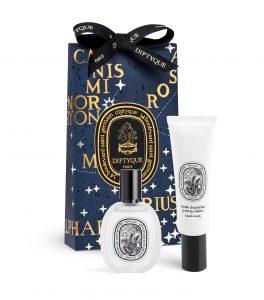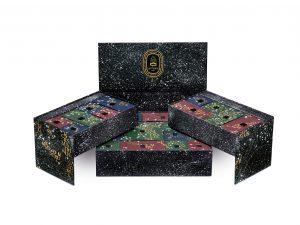 Whether looking for home decor, beauty products, or a cleaning collection, Diptyque has a selection to appeal to everyone. Diptyque's artistic map of stars recreates the wonder of a starry Holiday night: Diptyque offers Limited edition candles, an Advent calendar, decor items, classic gift sets and so much more.
Prices vary available at Diptyque Paris and Yorkdale Mall
---
Philips Espresso 3200 Series with LatteGo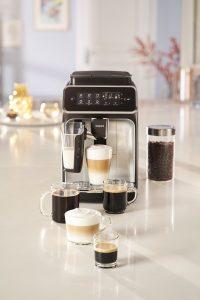 Make a statement with Philips Espresso 3200 Series with LatteGo. Use the built-in ceramic grinders with 12 adjustment settings to customize your coffee with five different beverage options and five different temperature settings. Create a silky layer of milk froth with LatteGo technology. Embrace each day with coffee.
$999.00 available online at Philips, The Bay, & Amazon
---
Philips Premium Airfryer XXL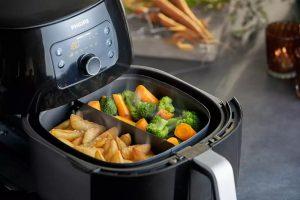 Fry, bake, grill, roast, and reheat with Philips Premium Airfryer XXL. Using Fat Removal Technology to remove fat, Philips Premium Airfryer provides healthy and delicious meals. Using the Starfish design, food is cooked evenly every time. The Philips air fryer is also perfect for baking dessert favourites, such as pie or cheesecake, to satisfy your sweet tooth.
$199.95 available Philips, The Bay & Amazon
---
"Sound Machine" by Dreamegg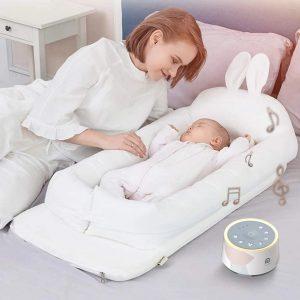 Dreamegg strives to help new parents soothe their babies to sleep with the "sound machine." As part of its efforts to record and produce professionally, Dreamegg works closely with professional studios to process sounds like the ocean, fans, and white noise. With the goal of getting the most realistic and high-quality sheer sound experience. All newborns and people suffering from sleep disorders can benefit from improved sleep quality. Dreamegg is here to provide you with the best "Soak-it-all-in" sleep experience with Dreamegg products and services.
$30.82 – 64.22 available at Dreamegg
---
Miko 3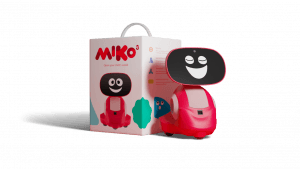 Pixar and Disney's magical worlds are here. Meet Miko 3. Genuine friendship with Artificial Intelligence. Despite his small size, Miko has an impressive number of emotions (and tricks up his sleeve). Recognizing and calling you by name and getting to know you a little better each day. If you're feeling down, how about a joke? Are you bored and want to dance? Miko's on it. This robot isn't just the smartest you've ever seen. It's also your friend. Emotions – Miko knows how to connect with kids thanks to deep learning AI. It's curious, expressive, and empathetic. Behaviour – Miko helps kids increase intelligence and accelerate learning by understanding their developmental phases. Adaptive – Miko knows he has a lot to learn. So, the more you hang out with Miko, the more Miko gets to know you.
$329.99 ages 5-10 years available at Miko
---
B.Toys Wooden Role Play New Collection – by Battat's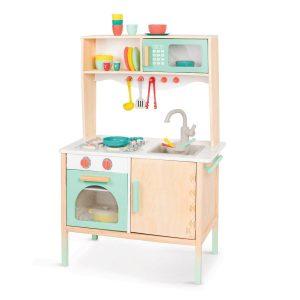 With decades of experience developing children's products, a Canadian family-owned company has launched (3 years and older) 10 new role-play toys designed to help kids develop dexterity, motor skills, and communication skills. Adults will enjoy interacting with children and teaching them everyday tasks with these creative, one-of-a-kind toys made of wood and plastic.
Play scenarios include; Mini Cashier Playset – Cash Register & Accessories, Mini Chef – Pizza-n-Pasta Playset™, Mini Chef – Build-a-Burger Playset, Mini Chef – Mix & Bake Playset™, Mini Chef – Coffee Shop Playset, Mini Chef – Fruity Smoothie Playset™, Mini Chef – BBQ Grill Playset™, Clean' n' Play™ – Wooden Cleaning Toys, Mini Chef Kitchenette™, Wooden Play Kitchen, Fix' n' Play Kit – Wooden Tool Box.
Ages 3 and Up, $29.99 – 149.99, available exclusively at The Bay, Indigo and B. Toys
---
Olang Boots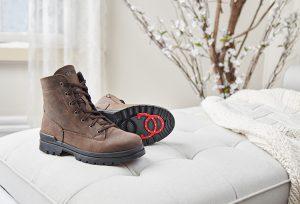 Winter 2022/2023 collection from Italian footwear brand Olang will brighten your cold-weather wardrobe. Using stainless-steel swivel stud technology, Olang boots will keep you warm and safe throughout the winter season (your icy pavement accidents will be a thing of the past). In addition to being stylish, the insulated sole allows you to be comfortable in temperatures as low as -30C.
$Pricing Varies available at Browns, Walking on a Cloud, Noat – adult collection only and Kiddie Kobbler children collection only
---
BRIO Christmas Steaming Train Set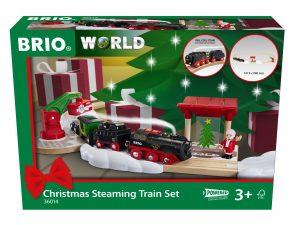 Making lasting holiday memories is easy with this 26-piece train set. The set includes a battery-operated steaming train, cargo crane, and Santa figurine. Place tracks around the base of your tree for decorative use. Compatible with all BRIO World railway products!
$169.99 Ages 3+ available at Mastermind Toys
---
BRIO My First Railway Light Up Rainbow Set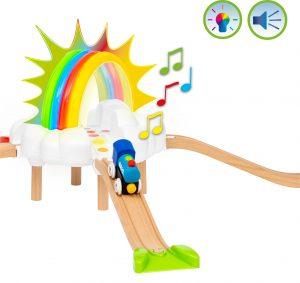 Light up the rainbow with the Light Up Rainbow Set. Toddlers learn basic sequencing and "cause and effect" patterns with this interactive toy train set. It's simple – light up the rainbow with all its beautiful colours. Follow the blinking lights on the tracks with the wooden train. Following the lights through the cloud correctly will light up the rainbow and play a cute melody each time you succeed. You'll experience a playful song and light show when you light up all the colours.
$99.99 Ages 18 months+ available at Mastermind Toys
---
PURGGO Car Air Eco-Purifier & Freshener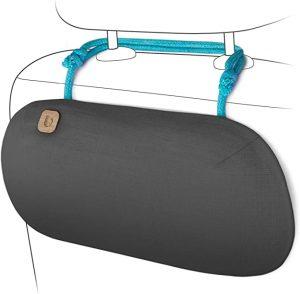 PURGGO car air eco-purifier & freshener! Natural bamboo charcoal absorbs and eliminates odour instead of masking it. PURGGO is all-natural, non-toxic, and 100% asthma and allergy-friendly. All the product contains is pure all-natural Moso bamboo charcoal, one of the most renewable natural resources in the world and Mother Nature's purifier.
$22.99 available at Amazon 
---
Me Time Self Care Gift Set – by Walton Wood Farm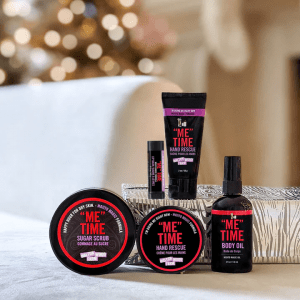 100% natural lip balm with Hemp Seed Oil, Sugar Scrub with Shea Butter, Body Oil made with a nourishing nut oil blend, and Walton Wood Farm's famous Shea & Cocoa Butter Hand Rescue in a 4 oz tube and 2 oz travel size. All products are cruelty-free, vegetarian/vegan-friendly, and gluten-free and feature a refreshing Mojita scent. They are also free of harsh ingredients like SLS, Paraben, and Phthalate.
$68.99 available at Walton Wood Farm 
---
The Refined Gentleman Gift Box – by Walton Wood Farm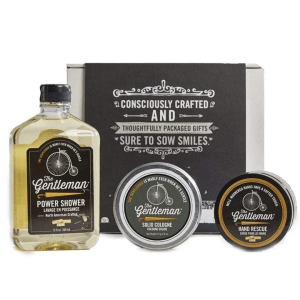 An impressive gift set includes a 12 oz Power Shower, 2.5 oz Solid Cologne, and a 4 oz Hand Rescue. These products all feature the refreshingly masculine scent of citrus and mahogany. All the products are cruelty-free and made with consciously sourced ingredients that nourish and care for his skin.
$64.95 available at Walton Wood Farm 
---
Programmable Defrost Slow Cooker 6 Quart Capacity – Hamilton Beach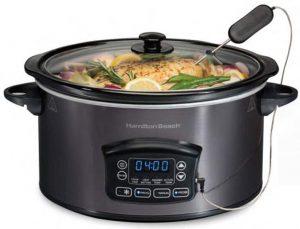 This innovative slow cooker features a temperature probe and flexible programming so you can safely and efficiently defrost and cook frozen meat.
$119.99 available at Canadian Tire 
---
5.5 Quart Digital Steamer – Hamilton Beach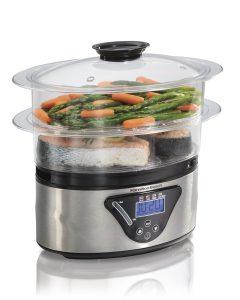 With the 5.5 Quart Digital Steamer, you can add fun, nutrition, and colour to mealtimes – place vegetables, seafood, or chicken on top of the base and set the timer to cook and voila, Dinner!
$68.98 available at Walmart 
---
Whole Fruit Juice Extractor – Hamilton Beach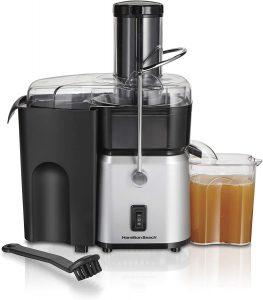 Using the Whole Fruit Juice Extractor, you can make an eight-ounce glass of juice in 9 seconds flat. A dual-speed 700-watt motor and 3″ chute that fits whole foods for minimal prep. Get healthy quickly.
$98.98 available at Amazon
---
Philips Shaver S9000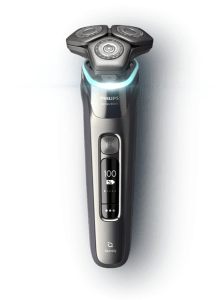 The most advanced Philips shaver to date. Powered by artificial intelligence, the S9000 works with SkinIQ technology to sense and adapt to your personal shaving needs to deliver a truly customized shave.
$279.99 available at Philips 
---
Guinness World Records 2023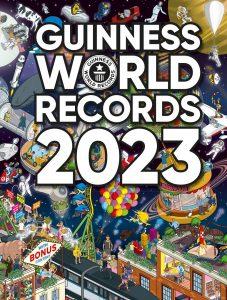 A fascinating book is one of the best gifts this holiday season. What better way to keep the most inquisitive intrigued than with the latest release of the Guinness World Records 2023. Since 1955 Guinness has become a multimedia brand. In their latest edition, you will find ten fact-packed chapters and special features to help bring the records to life. From Space to Gaming Records, it will keep the reader mesmerized. 256 pages
$30.00 available at stores and online at Indigo and Amazon 
---
Little People® ABC Express Animal Train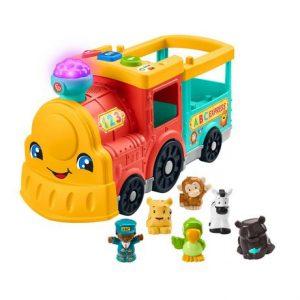 The Little People Farm ABC Express Animal Train is here! A push-along train with sounds, lights, phrases, and music allows toddlers to interact with the world around them. They can place their animals on the train for a ride or slide them out the back ramp. Keep your little ones entertained with the Farm ABC Express Animal train.
$39.97 Ages 1-5 available at Walmart
---
Kishi V2 (For Android or iPhone)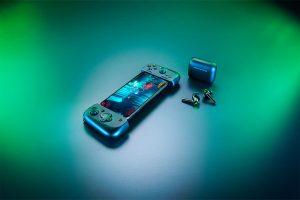 Who in your life is always on the move? Give them the gift of letting them play their favourite triple AAA titles wherever life takes them. Players can turn smartphones into console-quality gaming devices using cutting-edge microswitch buttons, analog triggers, and programmable macros.
$129.99 available at Razer, Amazon, and Best Buy
---
Kiyo & Kiyo Pro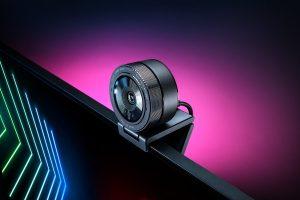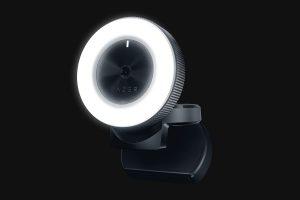 Designed for work, play, or both, Razer Kiyo webcams capture high-quality video. We've covered all your bases, from novice streamers to working professionals looking for easy-to-use setups.
$139.99 (Kiyo)
$259.99 (Kiyo Pro) available at Razer, Amazon, and Best Buy
---
Rocket League Light Blast Racer Breakout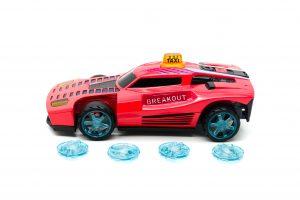 Rocket League® Light Blast Racer BreakoutTM. This replica vehicle features realistic lighting, underglow graphics, and customizable design options. With this awesome motorized vehicle, you can customize your ride. Working headlights and taillights, light-up graphics, translucent toppers, translucent interchangeable hubs, and music from the game! Game ball included.
$34.99 CAD available at Toys R Us
---
*New* Bright Fairy Friends Mermaid Fairy Doll with Sea Castle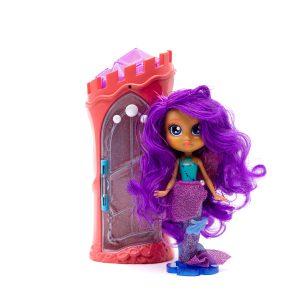 Explore the ocean with the new BFF Bright Fairy Friends Mermaid Dolls! Discover which magical mermaid doll and mermaid accessories you receive in your BFF Mermaid! To reveal the colour of the mermaid doll's wings, dip the included sponge applicator in ice-cold water and gently brush along its back. Every mermaid doll this season comes with its own sea castle! Your new sea castle can be used as a nightlight thanks to its twinkling, motion-activated lights! Collect all of the BFF Mermaid Dolls
$14.99 available at Walmart
---
Ninja Foodi Possible Pan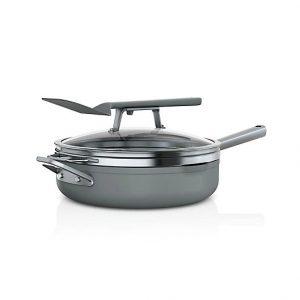 The Possible pan replaces 12 cooking tools while delivering 14 cooking options. Suitable for stovetop, oven, tabletop, dishwasher, and more. This product can withstand temperatures up to 500 degrees Fahrenheit on gas, induction, and electric cooktops. Using Ninja Kitchen NeverStick technology, you will never have to worry about removing tough, stuck-on food again after cooking.
$159.99 available at Bed, Bath & Beyond
---
Shark FlexStyle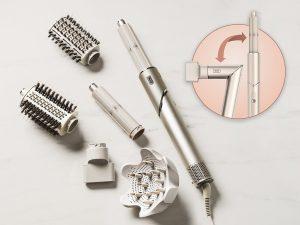 Our hair tells a story, and every style reflects us. It features Auto-Wrap Curlers, an Oval Brush, a Paddle Brush, Styling Concentrator, and Curl-Defining Diffuser for five styling options. In addition to its fast drying, this tool can twist from dryer to styler, wrap, volumize, smooth and dry all simultaneously.
$349.99 available at Bed, Bath, & Beyond
---
Carrera, GO! Build' N Race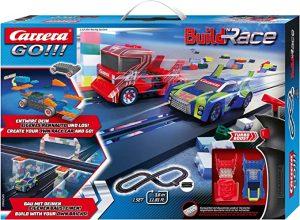 Carrera Build' N Race combines both slot car racing and block-building worlds. Two-player slot car racing action. Build the racecourse of your dreams with your toy building blocks. Complete the 1:43 scale, Carrera. GO!!! Includes 11.81-ft electric track, cars, power adapter, and building block compatible crossbars and clips
$79.99 Ages 6+ available on Amazon 
---
Carrera Racing System Speed Trap GO! Set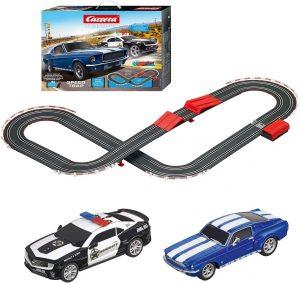 The track measures 14.10 feet long and features realistic cars reaching speeds of 370 mph. Carrera battery technology provides thrilling racing action in every race. Enjoy two-player racing with friends and family. The jump ramp is removable and compatible with all Carrera GO!!! A customizable and expandable 32.8-foot area. Includes cars, speed controllers, track layout, guardrails, and jump ramp
$49.99 Ages 5+ available on Amazon
---
Fisher-Price® Steady Speed™ 2-Sided Walker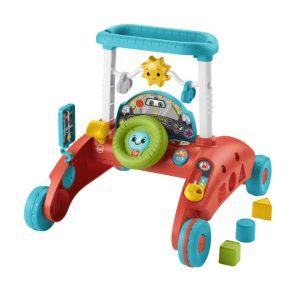 A Fisher-Price® 2-Sided Steady Speed™ Walker is a toy that grows with your baby as they sit, stand, and take their first steps. Interactive, 2 sides of activities and 3 ways to play, so any side will do! With Steady Speed™ wheels, beginners can walk at a slower pace. 3 Smart Stages® learning levels with 100+ songs, sounds, and phrases. 10+ activities, a pretend car dashboard with a steering wheel, light-up horn, ABC/123 buttons, three shape blocks to sort, and more. Introduces early academics while developing fine and gross motor skills for 6 months to 3-year-olds.
$52.99 available at Mattel and where Fisher-Price® toys are sold
---
Barbie® Little Dreamhouse™ By Little People®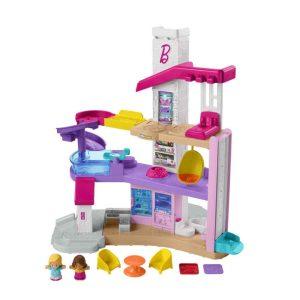 Interactive Barbie® DreamHouse™ playset for toddlers and preschool kids ages 18 months to 5 years. Sized just right for their little hands and packed with toddler-friendly pretend to play. Playhouse has three floors of hands-on fun, including a moving elevator, a rotating clothes closet, a light-up pool, and four activation points for fun lights, music, and realistic sounds.
$73.99 available at Mattel and where Fisher-Price® toys are sold
---
Hilary Duff x Carter's Limited-edition Collection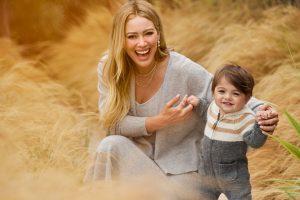 Hilary Duff, actress, mom of three, and elected Chief Mom Officer of the most trusted baby clothing brand, launches first capsule collection. Co-designed with Carter, this exclusive collection of stylish apparel and accessories in vibrant bright colours and neutrals can be easily mixed and matched. The collection consists of layering pieces and items that allow for quick changes with options for boys, girls and a range of gender-neutral styles. Sizes range from 0-24
$13.00 – $32 CAD available at Carter's Oshkosh 
---
Little Tikes® Easy Store™ 3ft-Trampoline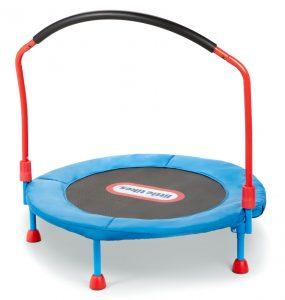 Children should stay active, and this 3-foot trampoline allows them to bounce anywhere they like, anytime they want! Easily store this mini trampoline with its fold-down handlebar. Great energy burner and designed for indoor home use only
$89.99 3-6 years available at Walmart, Toys R Us
---
FUJIFILM X-H2S Camera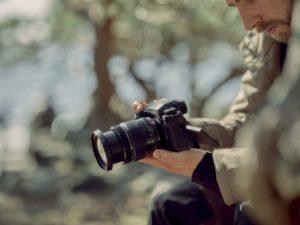 It's the perfect splurge-worthy gift: FUJIFILM X-H2S. Combining photographic and filmmaking features, it enhances any storyteller's vision. 26.1-megapixel stacked X-Trans 5 sensor, and 64-bit X-Processor 5 provide a 14-stop dynamic range and outstanding performance in all lighting conditions.
$3,200.00 available at Henry's, Best Buy and other photography retailers across Canada
---
Dr Martens 1460 Floral Leather Lace Up Boots Youth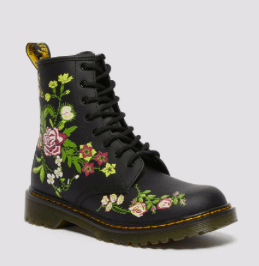 Maximum flower power. Built from a durable PU coated leather with a floral design featuring roses and Venus flytraps. Side zip makes it easy to get on or off. Standing on a hardwearing but flexible translucent BEN sole. Rebel ready.
$120 available at Dr Martens 
---
Just Dance Unlimited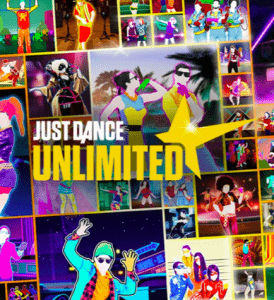 Get access to a diverse catalog of more than 600 songs and exclusive new content every month, including international and local artists, along with great updates and community challenges all year long. JUST DANCE® UNLIMITED is an online streaming service that grants you unlimited exclusive access to an ever-growing catalog of more than 400 of the best Just Dance songs from yesterday, today, and tomorrow. 1 month, 3 month, and 12 month passes are available. Choose the pass that's right for you and keep the party going!
$32.99 (1 year subscription) available at Ubisoft and Best Buy 
---
Rocksmith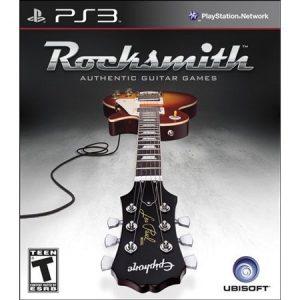 Rocksmith is the first and only game you can plug into any real guitar! Featuring gameplay that automatically adjusts to your personal ability and an innovative game design that makes playing music visually intuitive. Rocksmith will engage experienced musicians as well as those who have never picked up a guitar in their life. Players choose from a large catalogue of songs of the biggest names in music, including The Rolling Stones,  Lenny Kravitz, David Bowie, Queens Of The Stone Age, Franz Ferdinand, Kings Of Leon, Radiohead and more! – $106.25
---
FIFA World Cup 20″ Tabletop Foosball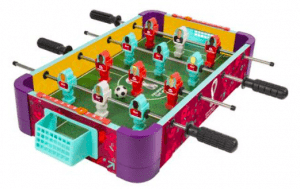 Welcome to the FIFA WORLD CUP 2022! Take control of your favorite team as you play against their greatest rivals on the way to glory! This classic wooden table offers all the thrills of a traditional foosball table – including pull shots, rollovers, and pull kicks – but is small enough to fit on most tables and desks, and is compact for storage. Even more exciting – the foosball figures allow you to slide in different team uniforms, setting up with any of the 20 teams included!  – $39.98