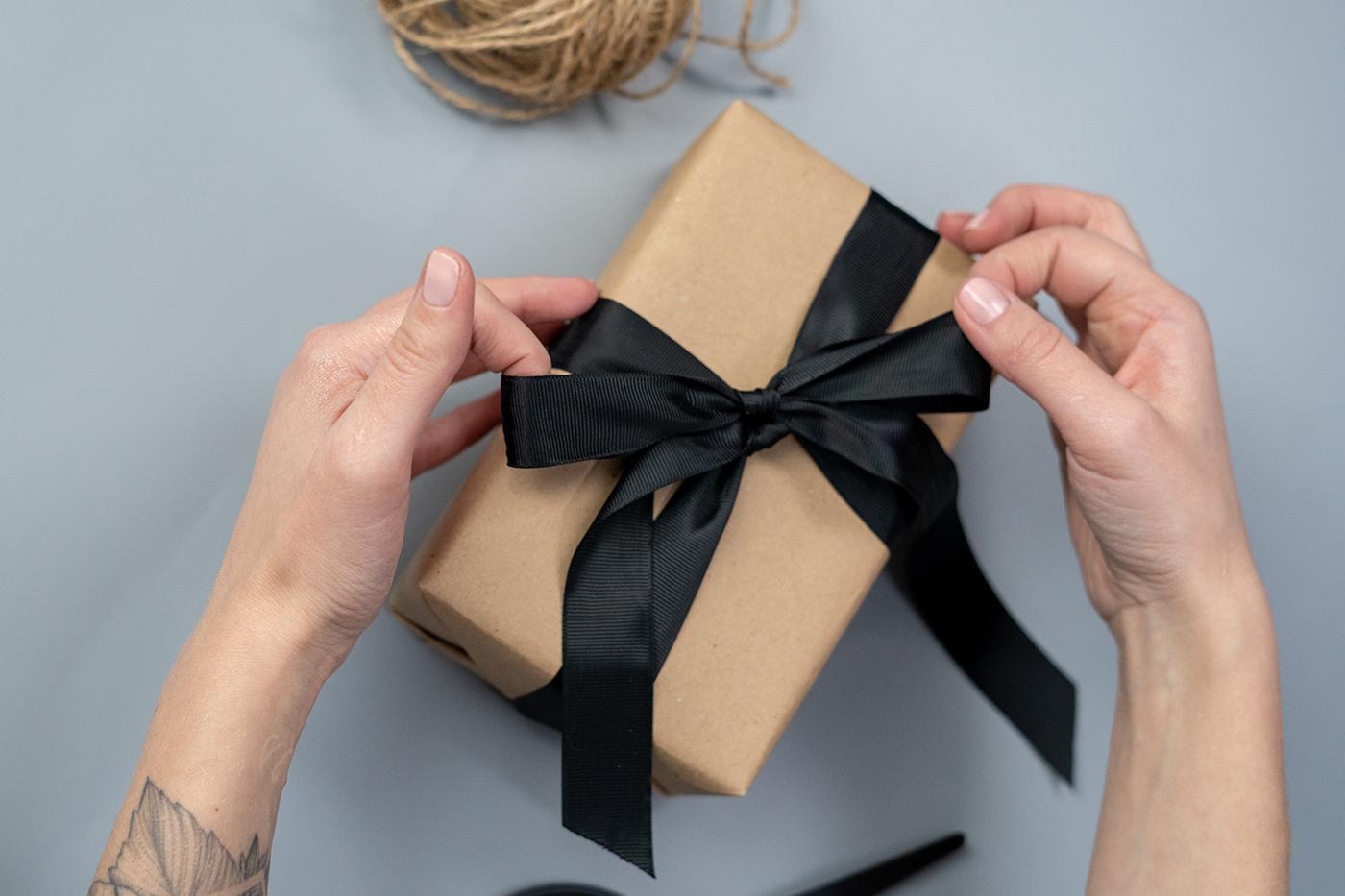 Gift Guide
Gifts for Kids
Smart tech sound action tunnel travel set by Brio
Your child will enjoy being the conductor of this train set! With smart interactive technology, your child will be able to record their voice and train sounds for interactive play. This 37-piece set is made from European beech wood and is designed with a simple design to spark children's imagination while encouraging STEM learning and fine motor skills.
$239.99. mastermind.ca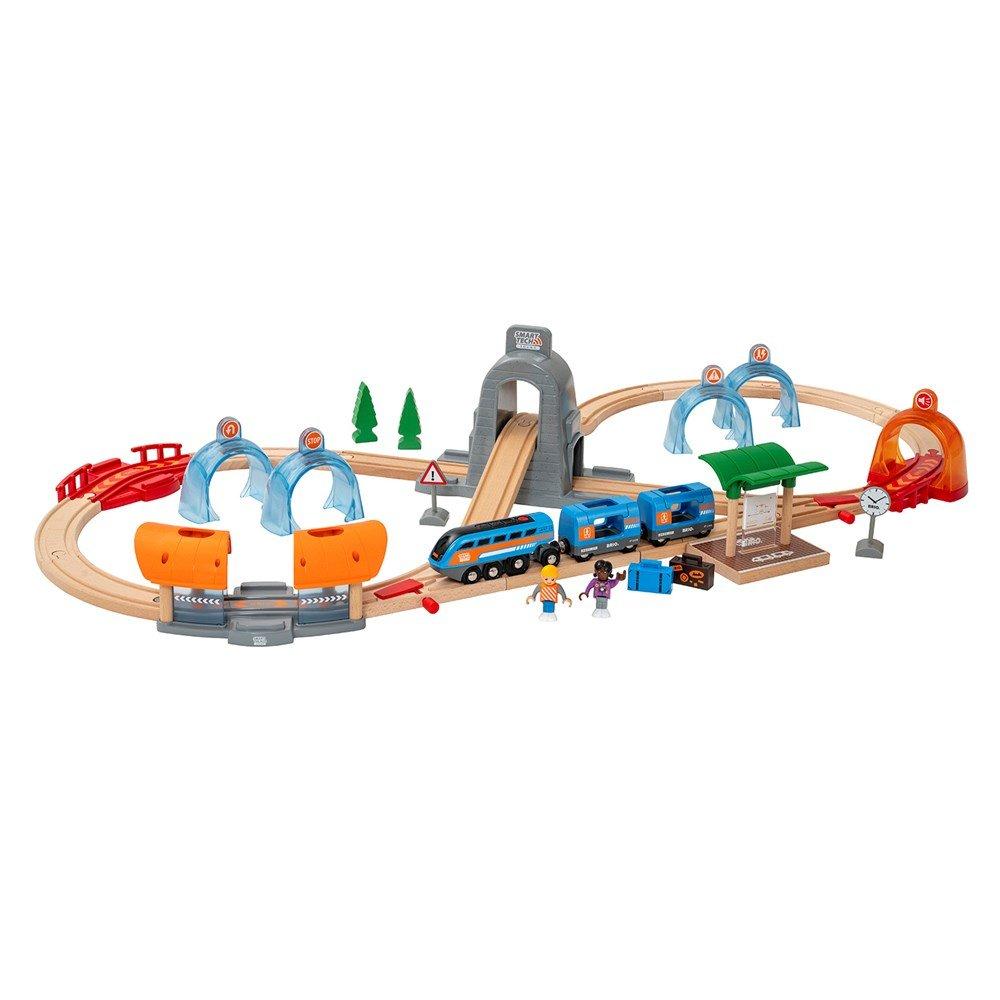 Construx ultimate story builders bulk set by Mega Bloks
Let your child's creativity run wild with this 325-piece building set. Included in the collection are ten easy construction builds and whimsical characters like an octopus and cowgirl –to encourage silly story building.
$24.99. toysrus.ca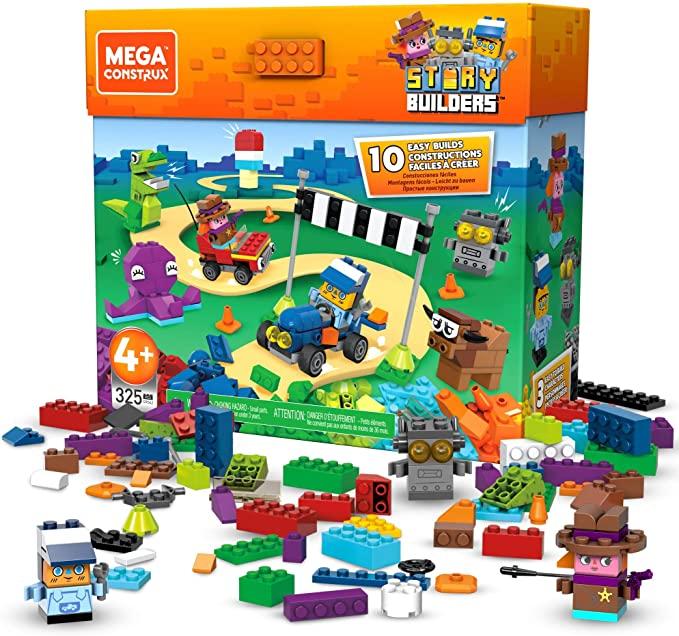 Uno showdown card game by Mattel Games
This is the same matching card game that everyone loves but with a twist! When the Uno showdown unit signal goes off, be the first to push down on the paddle. The quickest player wins the showdown and sends cards flying out at their opponents. Family fun for all!
$19.93. walmart.ca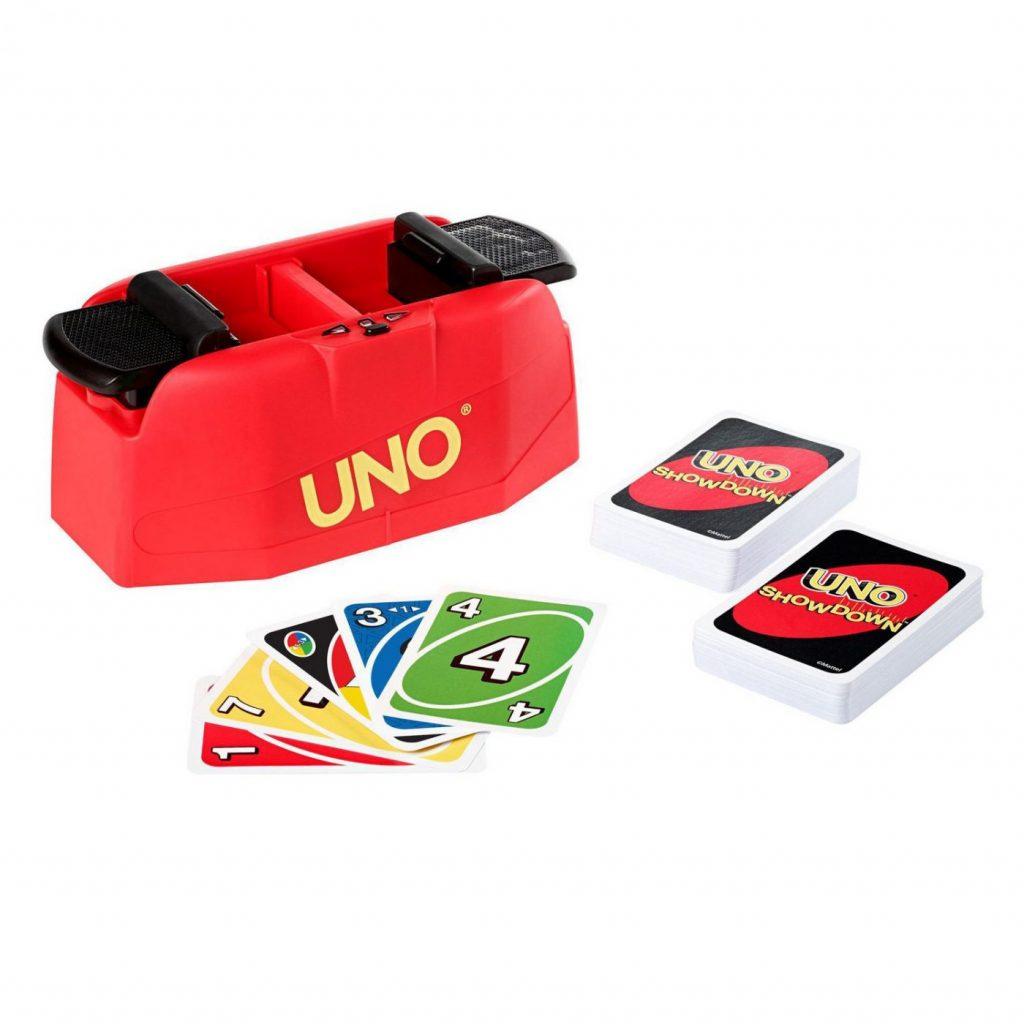 Pictionary air by Mattel Games
Pictionary air takes a classic game to new levels. Instead of drawing on paper, you draw in the air! Download the free Pictionary air app, point the in-app camera at the illustrator and they will appear, along with their sketch, on the screen of your choice.
$24.93. amazon.ca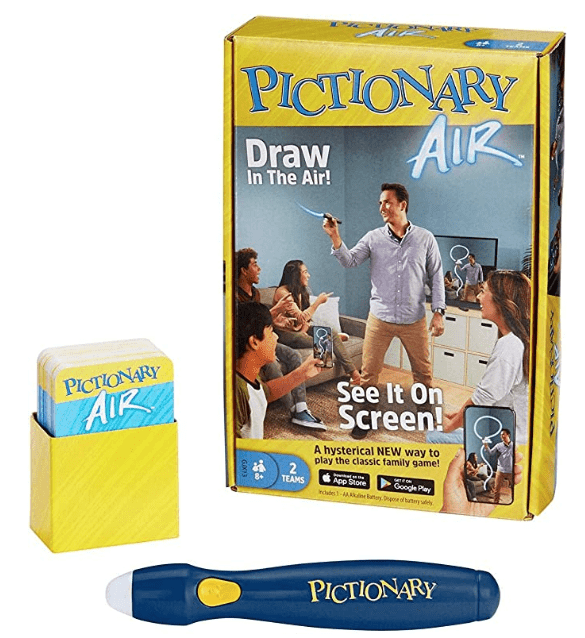 PS5 by Sony
Video gamers rejoice! The new PS5 from Sony promises lightning-fast loading with an ultra-high-speed SSD, deeper immersion with support for haptic feedback, adaptive triggers, and 3D Audio. And an all-new generation of incredible PlayStation games.
$629. Bestbuy.ca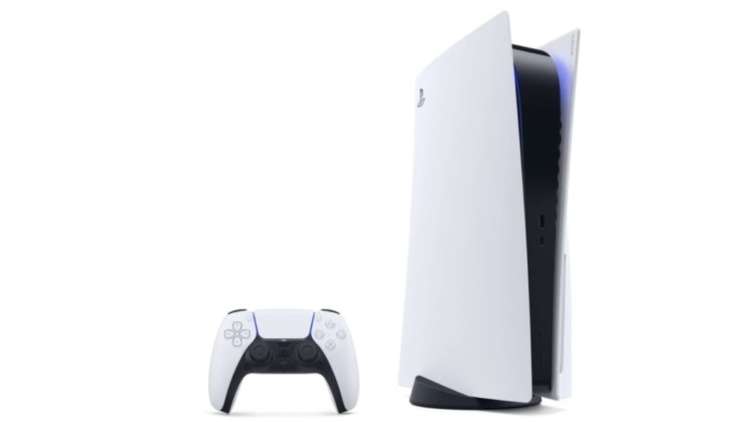 Talking Thomas and Percy train set from Fisher-Price
This Thomas & Friends motorized train set features talking Thomas and Percy trains, classic locations from the island of Sodor such as the Railyard and Brendam docks and cargo cars for loading and unloading around the island. Your child will enjoy building the track different ways and controlling the switches and panel to decide where the trains go!
$69.97. amazon.ca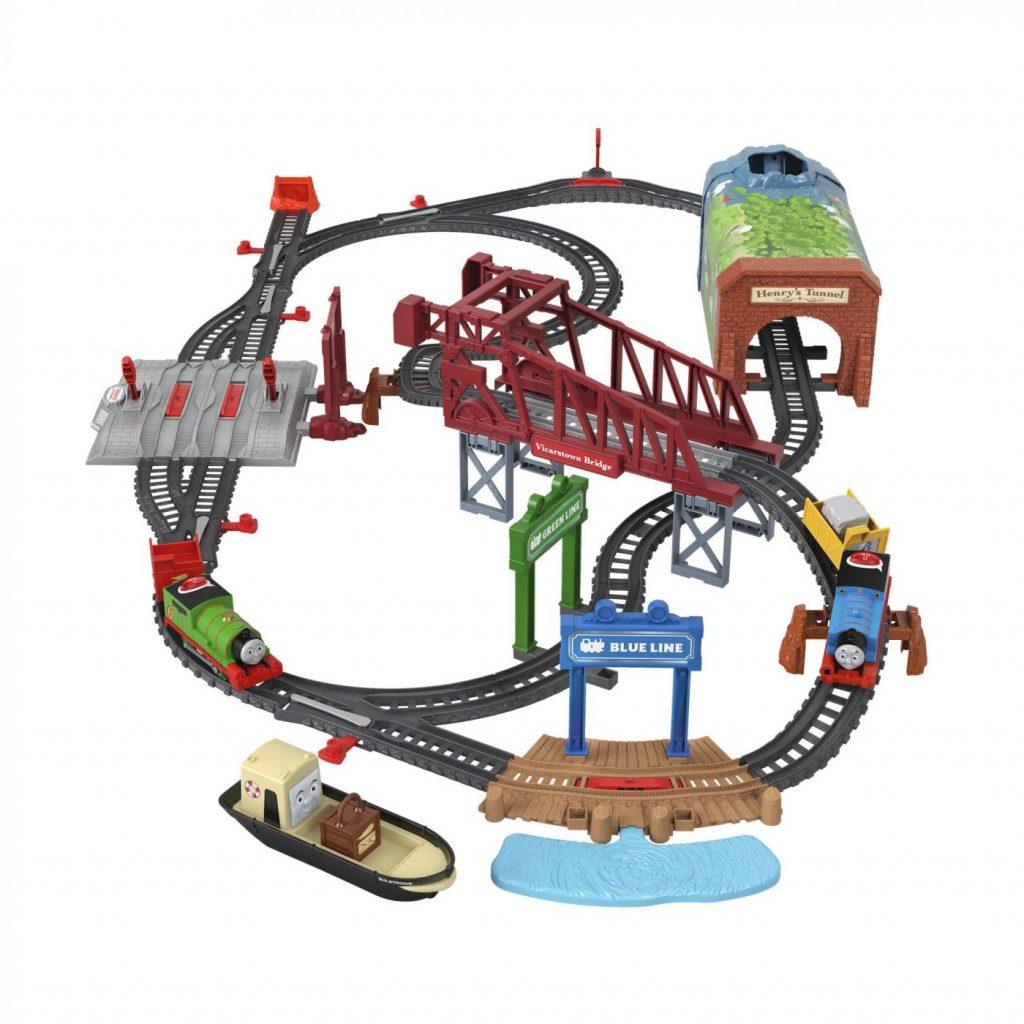 Cold-pressed juices for kids from La Presserie
La Presserie makes a line of natural, cold-pressed juices filled with raw fruits and veggies with no added sugar. It's kid-tested and parent-approved, so win-win!
6 bottles for $30. lapresserie.ca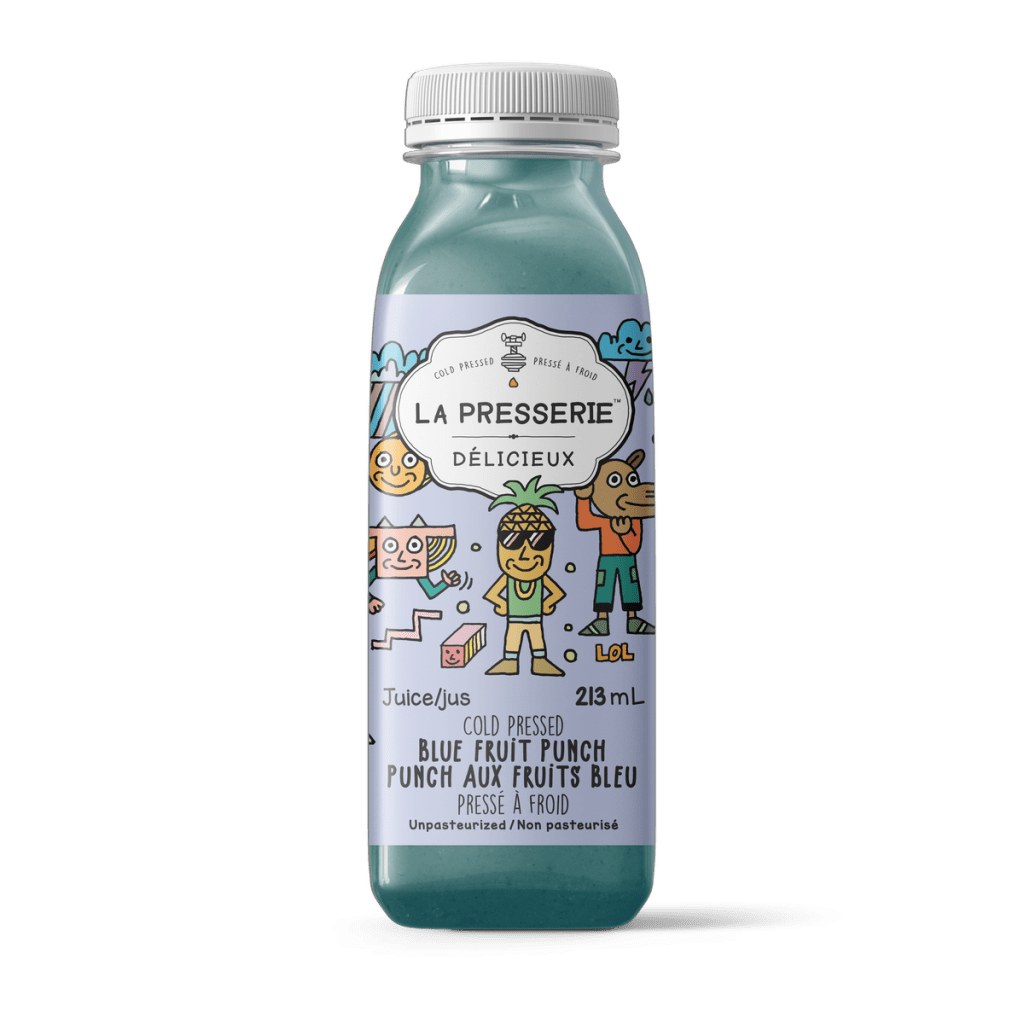 Ollie World
Designed by a Foster Mom has created a collection of babies must haves. With a new baby infant who had numerous difficulties she knew the importance of swaddling. However, they did not work until she redesigned her own which provides the right body temperature and pressure. Her latest creation the Dailies, the smarter bodysuits using moisture–wicking fabric are soft leaving your baby's skin dry, cool and comfy.
$18.00 – $59.00 Visit theollieworld.com/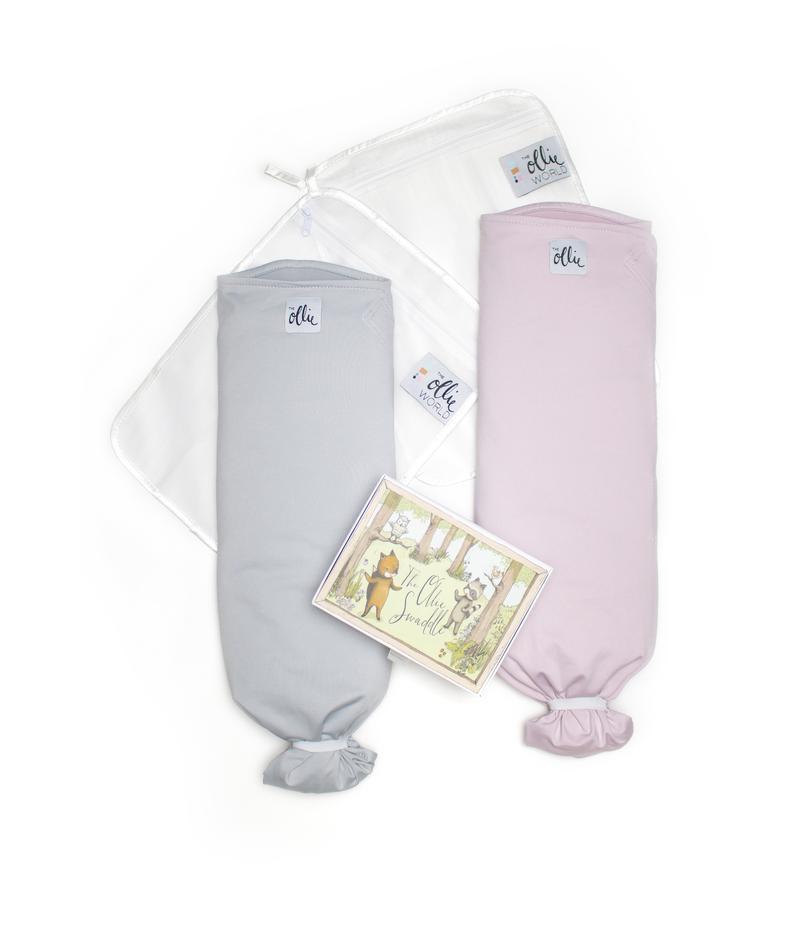 Hands Full Game
Take Twister and Simon-says, add them together and "voila" you have "Hands Full Game". Listen closely and have your hands ready as the colours are called out, you and your opponents will be moving your hands over the matching handles. However, be prepared as the game will ask you to twist and turn into harder and harder positions.
Ages 6+
$39.99. Available at mastermindtoys.com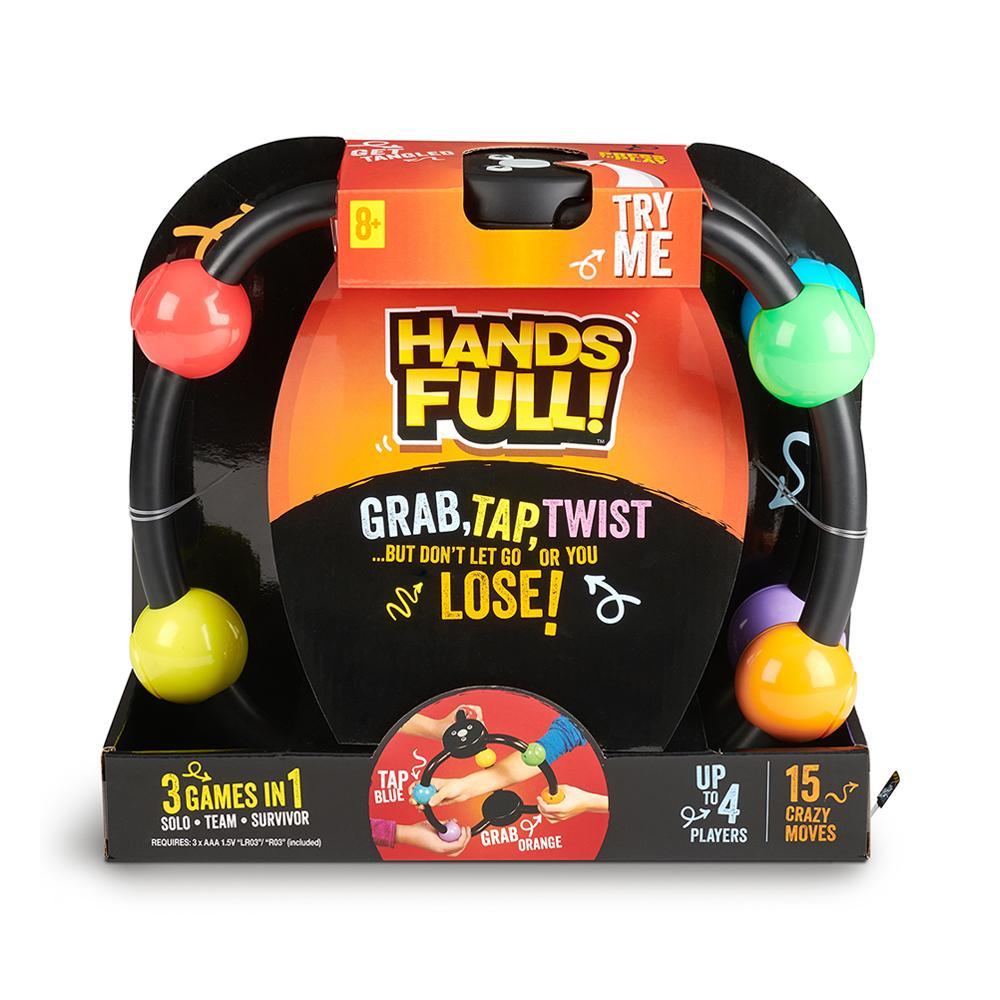 Lego Super Mario
Lego isn't just Lego anymore. Lego Super Mario has a reader in his feet and codes around the different Lego pieces, which activates reactions from Mario in LCD. Kids design and play their own levels. Add-on kits available to continue the fun.
Ages 6+
$69.99 for starter course. Available at mastermindtoys.com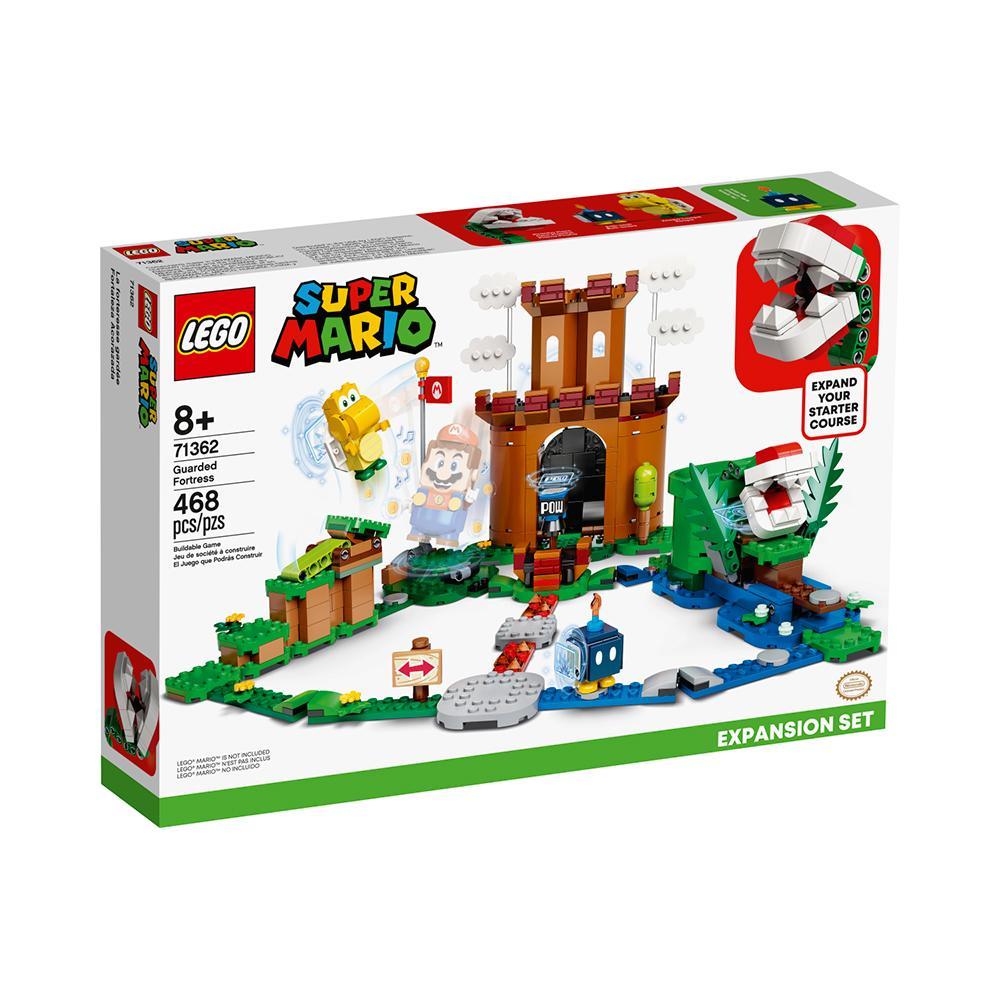 Gators in my Waders Game
Filled with outrageous fun this game will have you jumping out of your seat, using your feet to try and toss the gators into your yellow shorts, designed for the game.
4+ Mastermind Toys Exclusive mastermindtoys.com
$24.99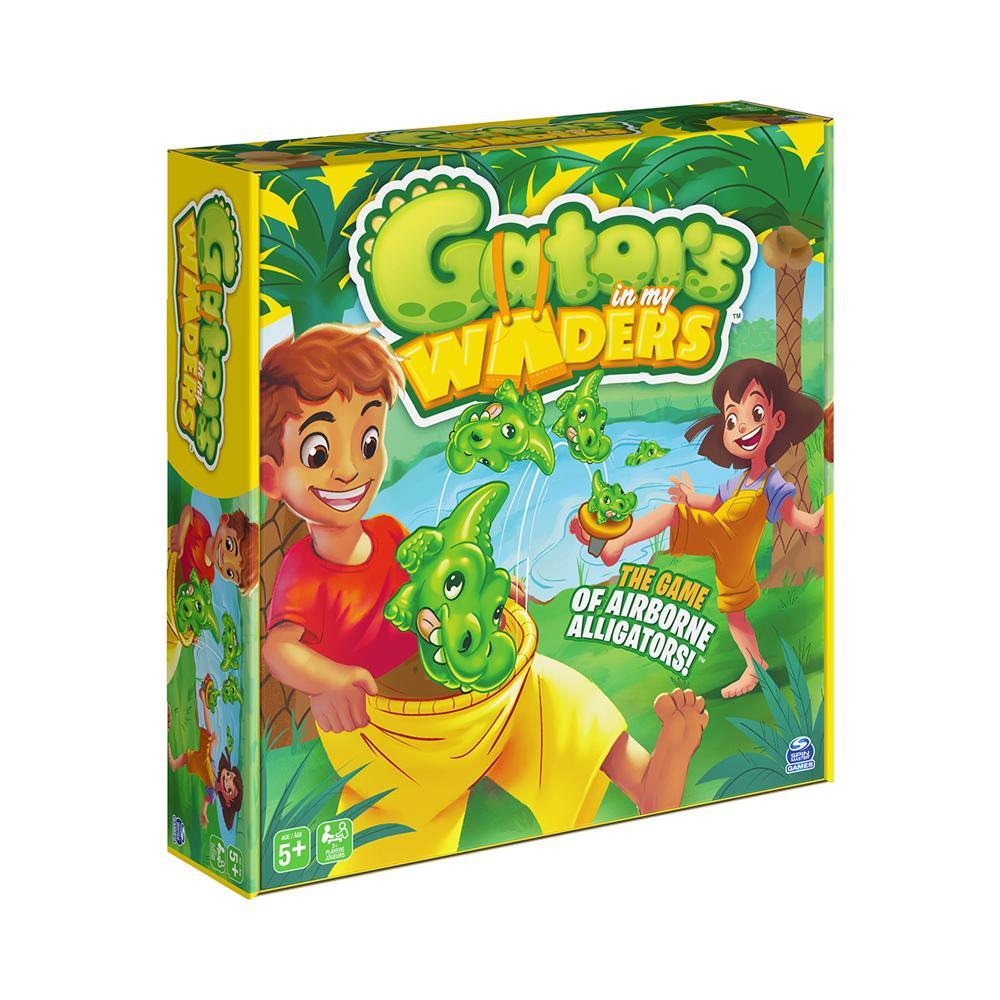 Kamik footwear
Canadian made, for over 120 years. Footwear for the entire family,
with expertise and craftsmanship, this 2020 collection features updated technology, modernized materials, style and durability. For over 30 years, Kamit footwear are built on environmentally friendly materials.
All Ages price range varies.
Kamik.com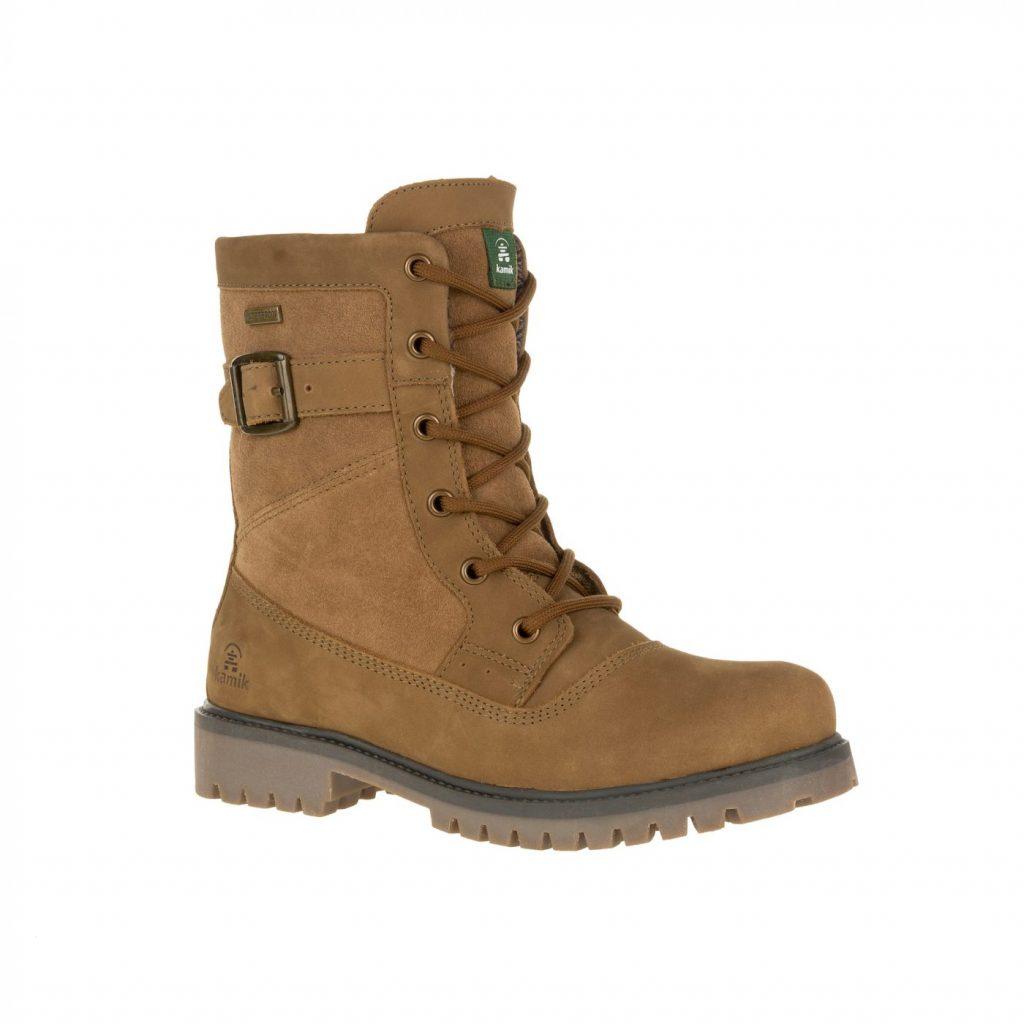 CurliGirls
The brand new CurliGirls doll features MagiCurl, that curls instantly when you pull it. The longer you pull the tighter the curl. Curl with your finger or styling tools and finish off with accessories. Different CurliGirls to choose from. There's Bayli, the Birthday Girl, Charli the Pop Star or Hayli, the Ballerina
Ages 3+
$14.99 available at Toys R Us, Canadian Tire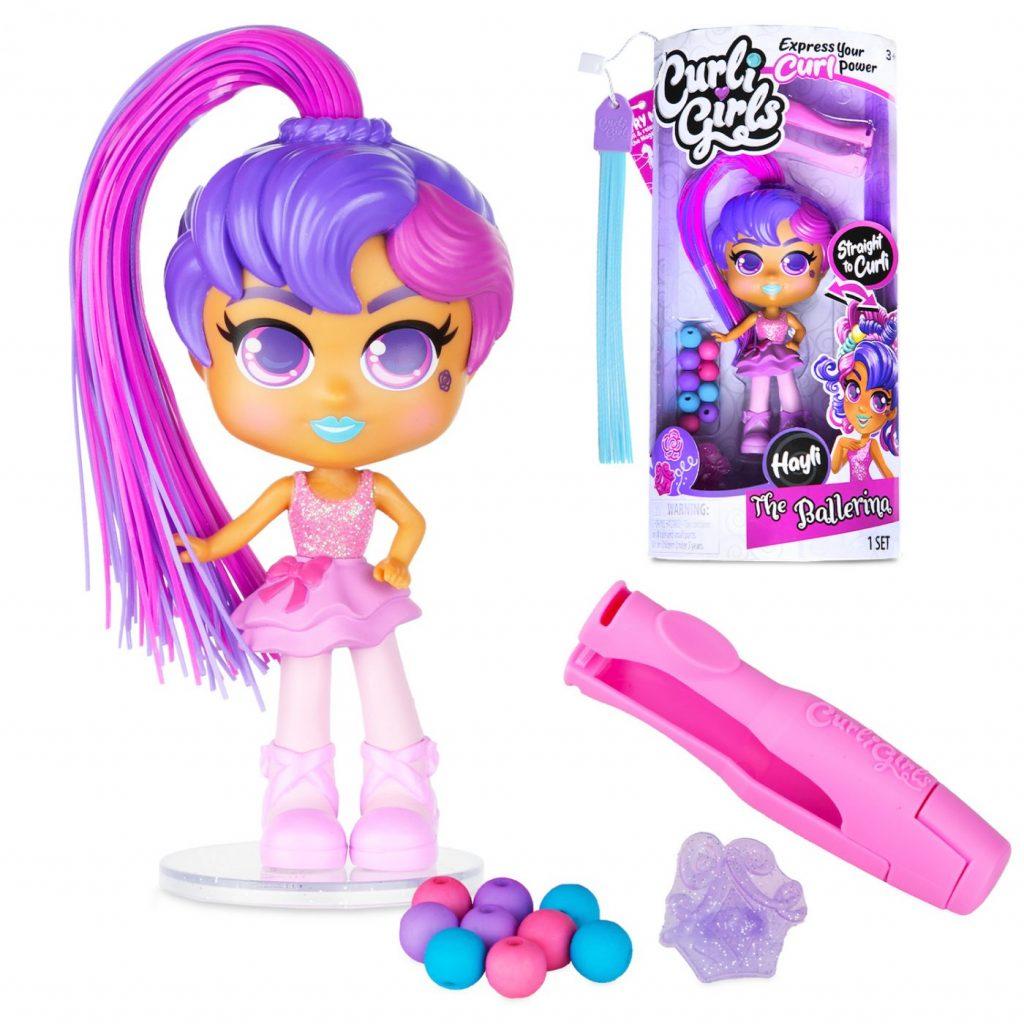 Care Bears Unlock the Magic Interactive Figures
Who doesn't love the classic Care Bears? Still thriving in this modern world, the new Care Bear can now interact with you. Unlock the Magic, which features the two ways to play. One-on-one
or add more care bears for group fun.
Ages 4+
$19.99 available at Toys R Us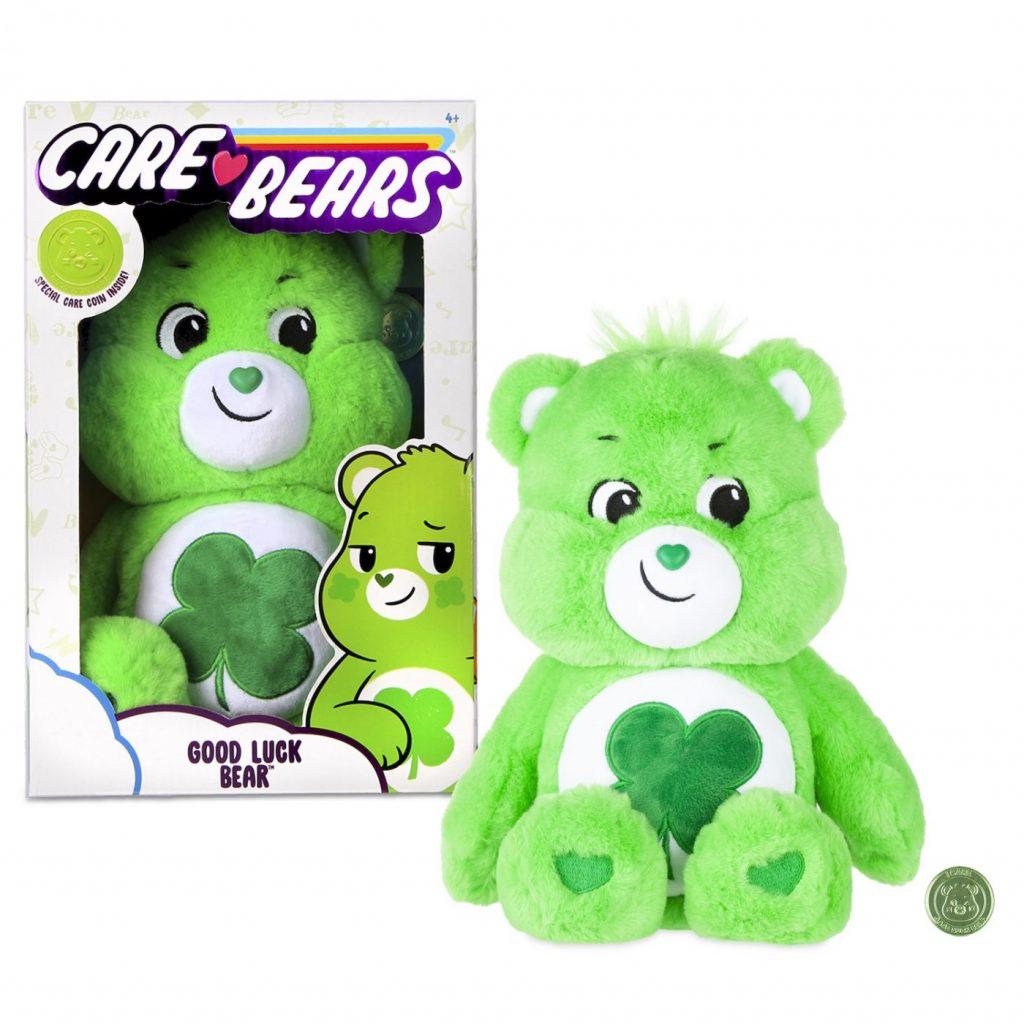 Lite-Brite Ultimate Classic
Hours of fun with Lite-Brite the Ultimate classic toy. Retro-inspired with new features Lite Brite now comes in a larger screen, brighter pegs, and more templates which include six retro patterns. The creation lights-up in four different ways. Have them blinking or keep them steady with a touch of a button.
Ages 4+
$27.99 – $34.99 available at Toys R Us, Canadian Tire and Walmart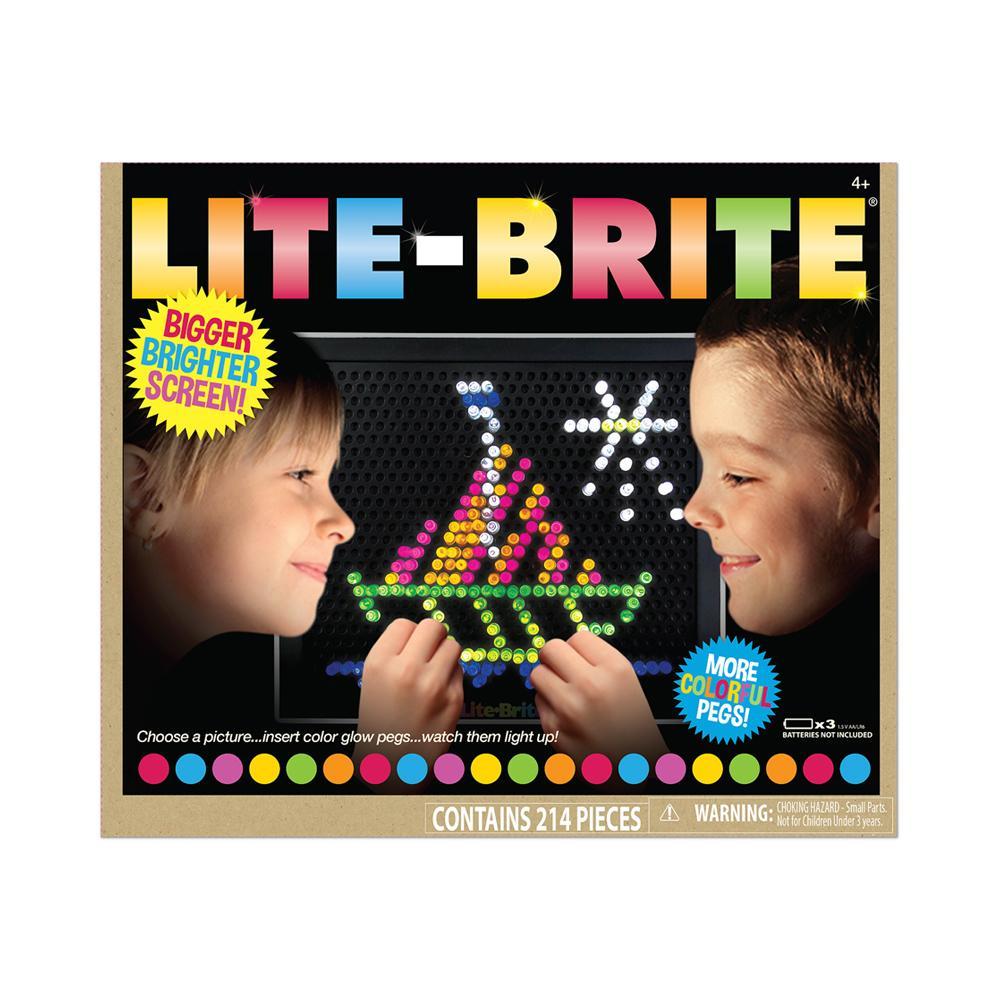 Cutetitos Pizzaitos
12 new animalitos that are wrapped and hidden in a pizza blanket, which one will you uncover. Adorable and soft stuffed animals to unwrap. Find out what species yours is. Their name, birthday and "hotspot" cheese-o-meter rating. You will have fun just with their names. Will it be Turtilito or Poodlito, or maybe ladybugito. Unravel to find out how cheesy your personality is.
Ages 3+
$12.99-$14.99 available at Walmart, Toys R Us, Canadian Tire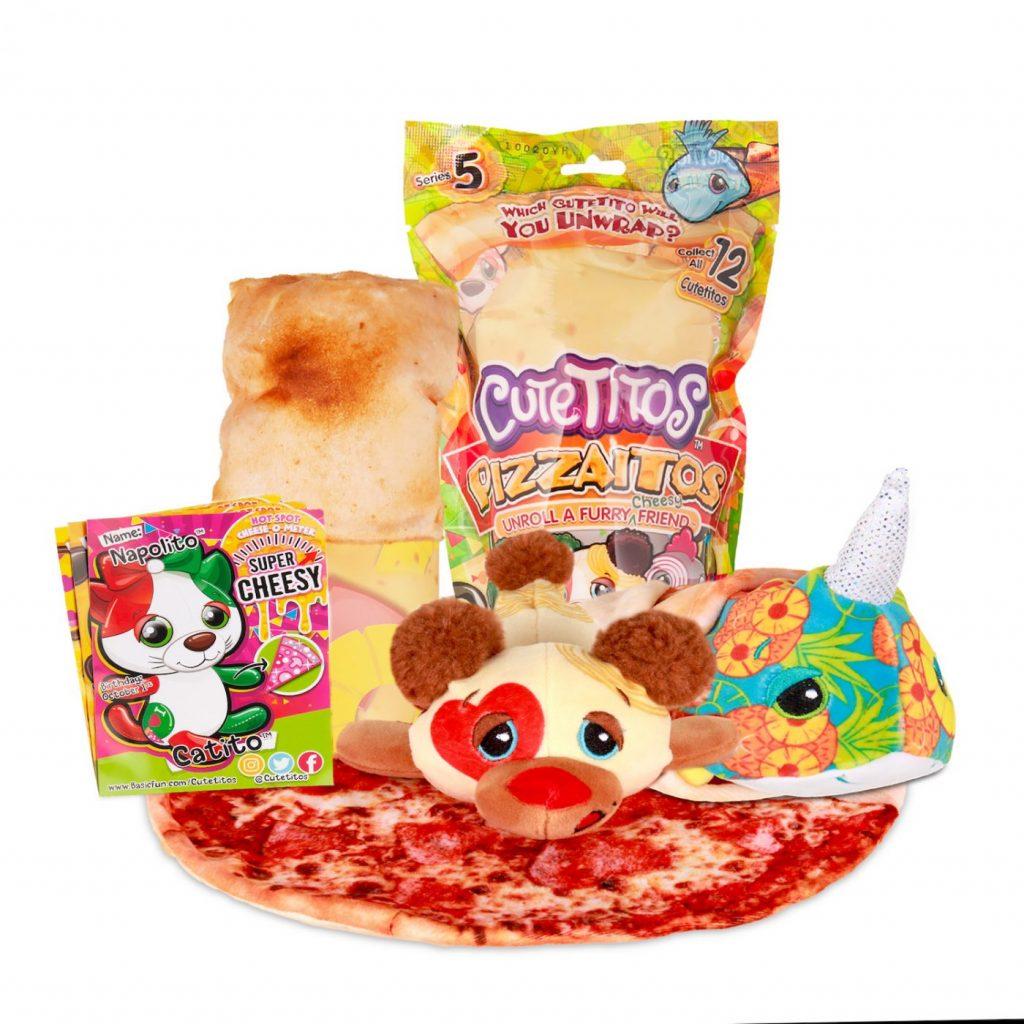 VTech Switch n go Dinos
A mastermind Exclusive, the switch-and-go dinos are transforming dinosaur vehicles that also feature screens for faces, bringing the play further to life.
Ages 4+
Prices vary up to $39.00 Mastermind Exclusive mastermindtoys.com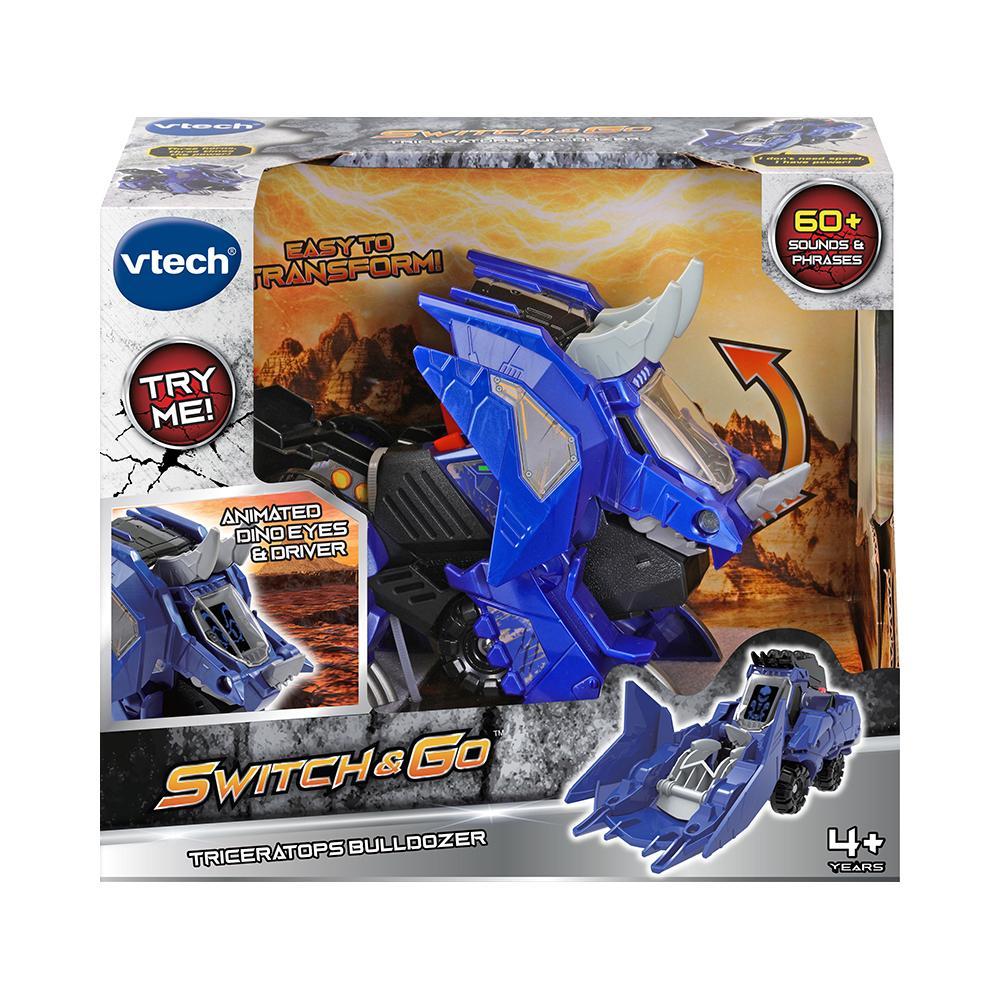 A Miradero Christmas/Christmas Concert
Spend hours of fun with your favourite playmobile friends as they celebrate the holidays. These two individual playsets include everything you need to have a concert or an outing to the magical town Miradero where you can visit the market stalls for baked goods, cupcakes and so much more comes with these playmobile playsets.
Ages 4+
Prices from $39.99 -$67.99. Available at most major retailers.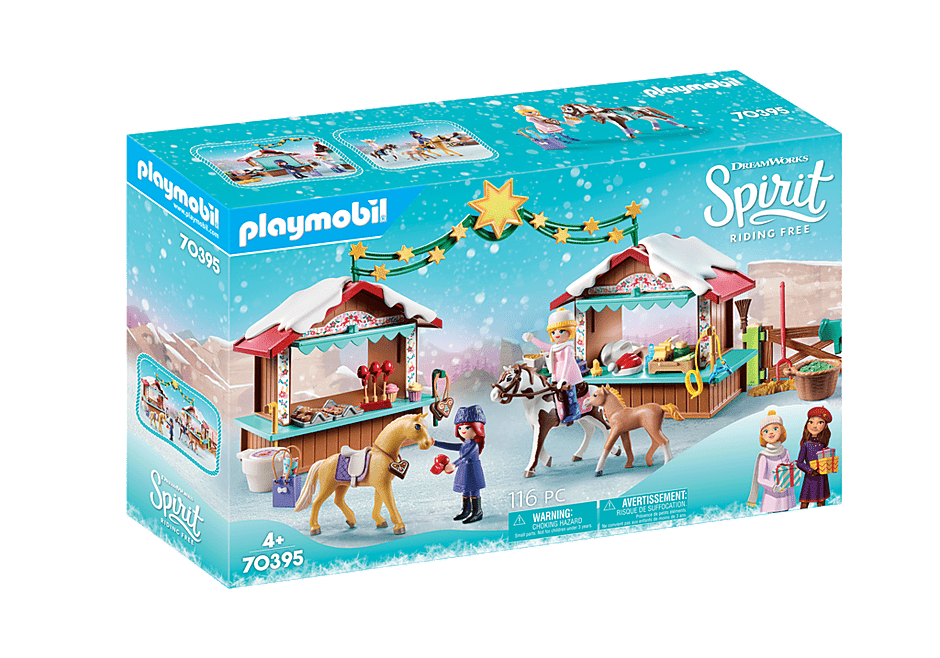 Tonka Mighty Metal Fleet
Tonka's 8" vehicles are made with durable die-cast metal. Steel constructed for the toughest jobs! Perfect size to build your fleet.
Ages 3+
Available at Toys R Us, Canadian Tire, Walmart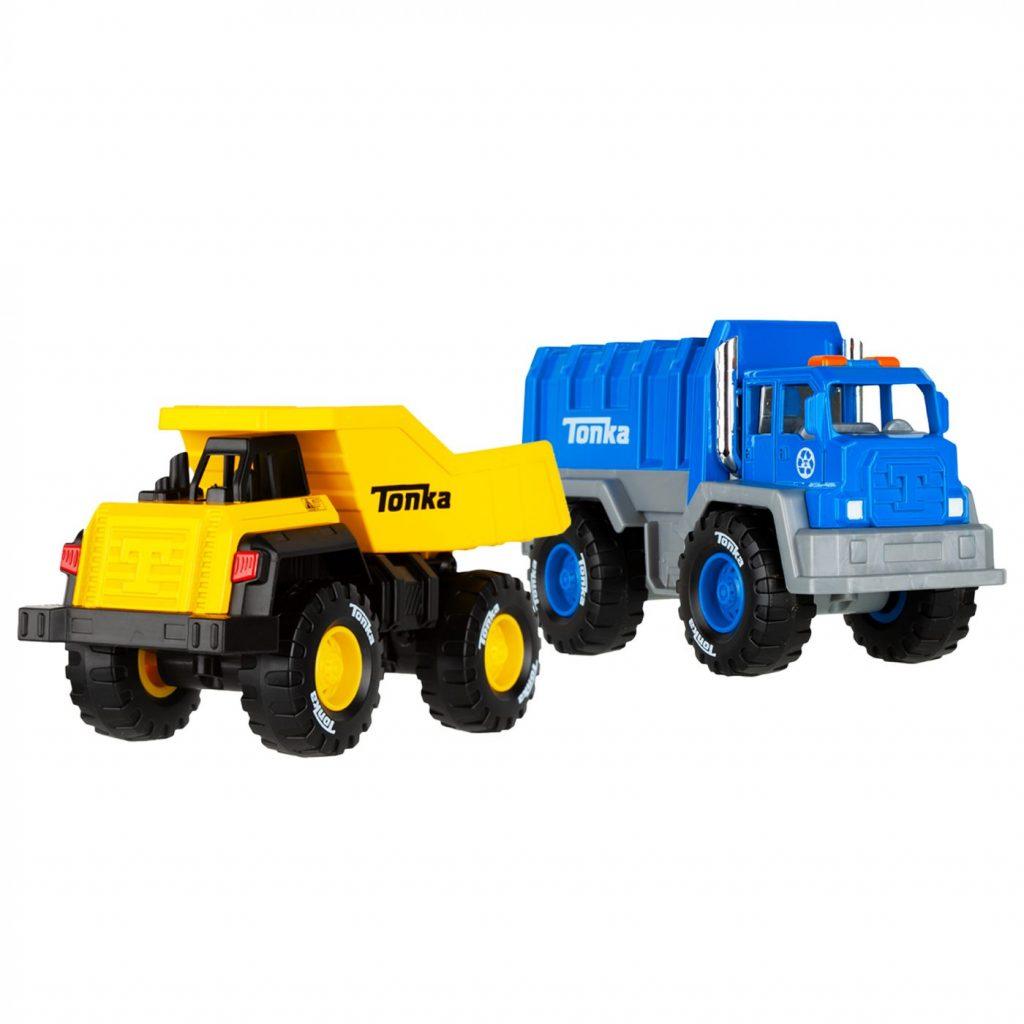 Ravel Tales by Sunny Days
Do it yourself collectibles. Hours of creative fun as you begin to unravel your yarn, hidden are 12 fun surprises, a cute collectible plush pet and many craft projects to choose from.
Ages 5+
Price $5.99 Available at Walmart, Amazon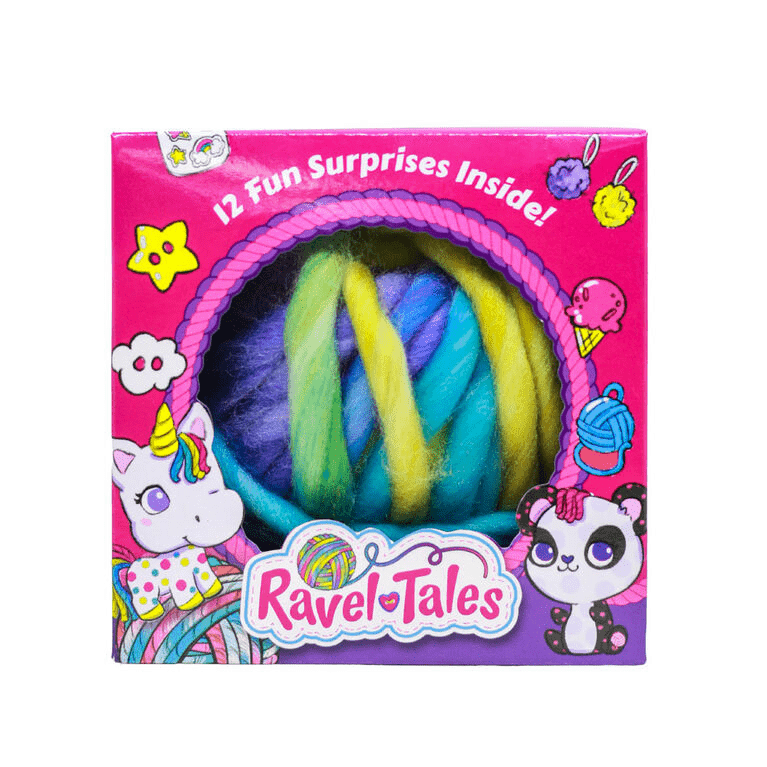 Ravensburger Disney Villainous Ursula 1000pc Puzzle
Big kids, little kids you're never too old for a puzzle. Ravensburger has brought you a 1000-piece Disney Villain favourites. Extra thick and durable, glare free linen paper and an easy interlocking fit.
Age 14+
Price $24.99. Available at Mastermind mastermind.com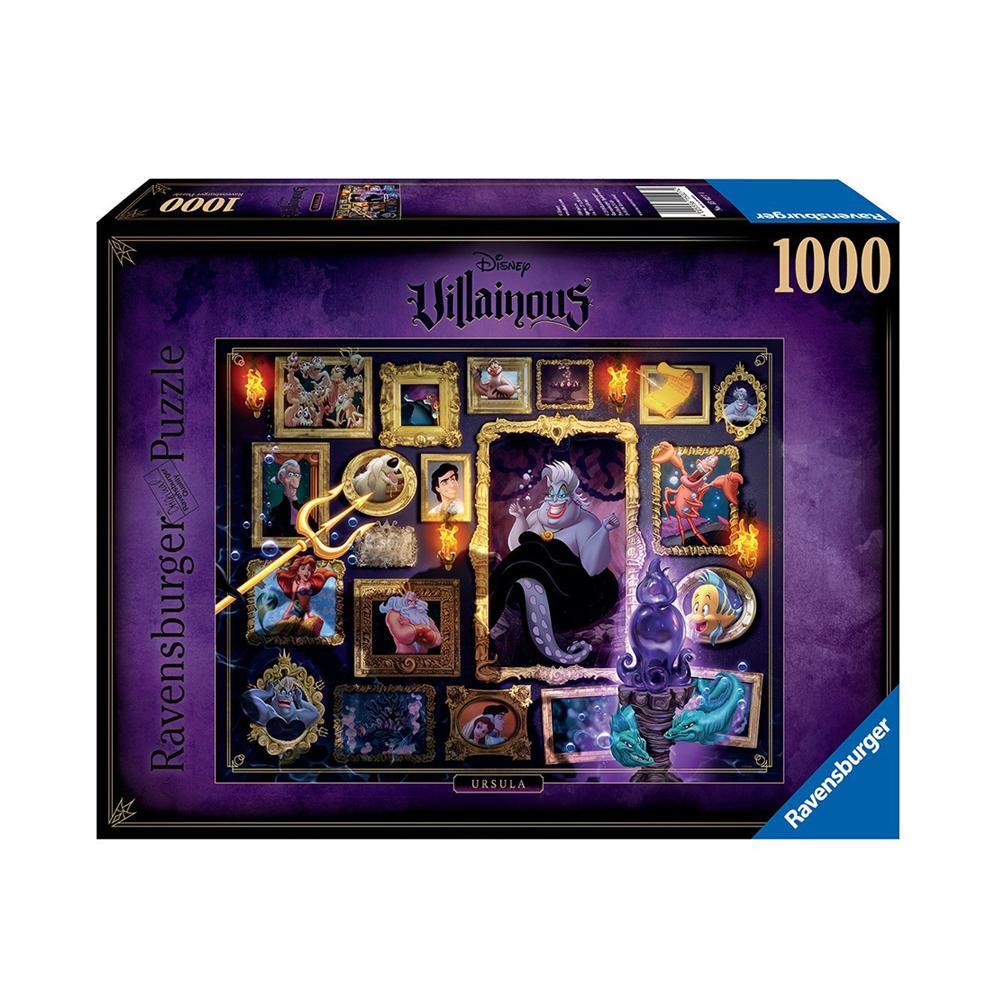 Snap Ships by Playmonster
Snap Ship is a building system that kids can use to create multiple crafts with movable parts that allow for unprecedented creative expression. Interchangeable kits and parts allow them to build whatever they like. Snap Ship has multiple builds per kit.
Ages 8+
Price $9.99 – $39.99. Available on Amazon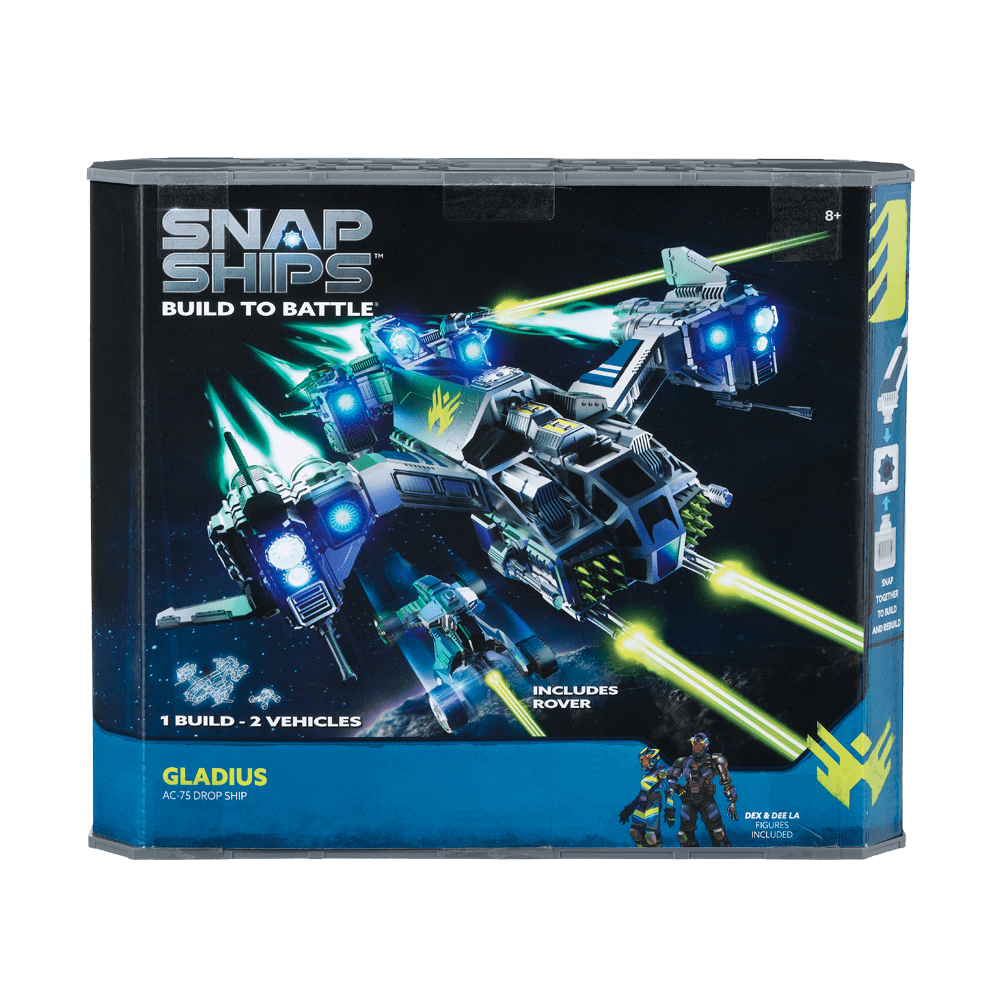 Warmy Magic Bag
Parent-Tested, Parent-Approved. Warm Fuzzy Creatures make great friends. If your child suffers restless nights, tummy aches, anxiety and needs comfort now and again Warmy Magic Bag is your friend. Use hot or cold. Each Warmy Magic Bag sold; a percentage goes to the Make-A-Wish Foundation.
Ages 3+
Price $13.99 – $29.99. Available at https://www.masdelinc.com/en/magic-bag/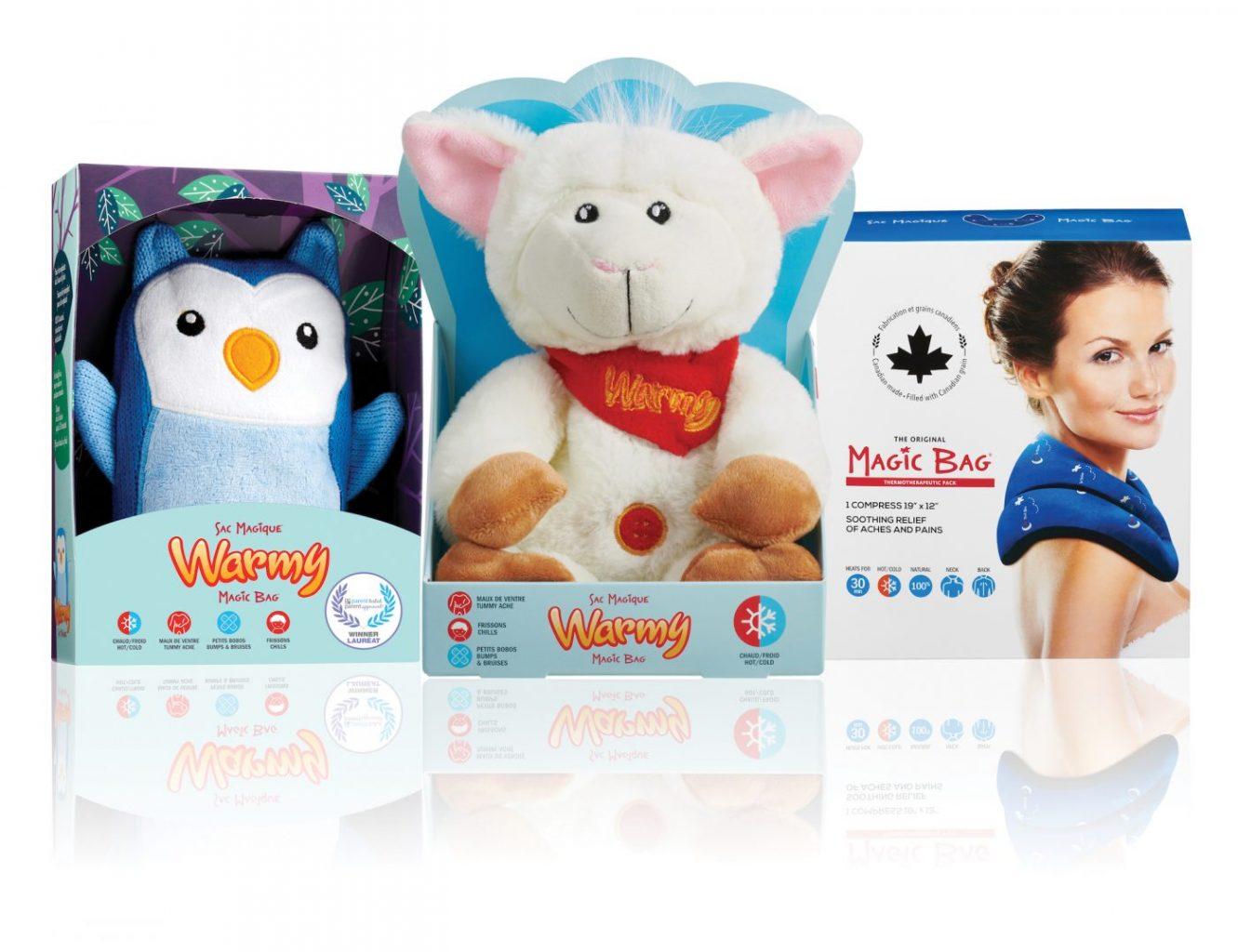 Softlips Peppermint and Holiday Flavour
Perfect stocking stuffers to help keep those lips hydrated with UVA/UVB sun protection of SPF 20 during outdoor activities. Try the Softlips 3 pack with 2 peppermint seasonal favourite and 1 Limited edition Cherry Cheery Slims.
Price $4.97. Available at Walmart, Shoppers Drug Mart, Loblaws, Sobeys, and Giant Tiger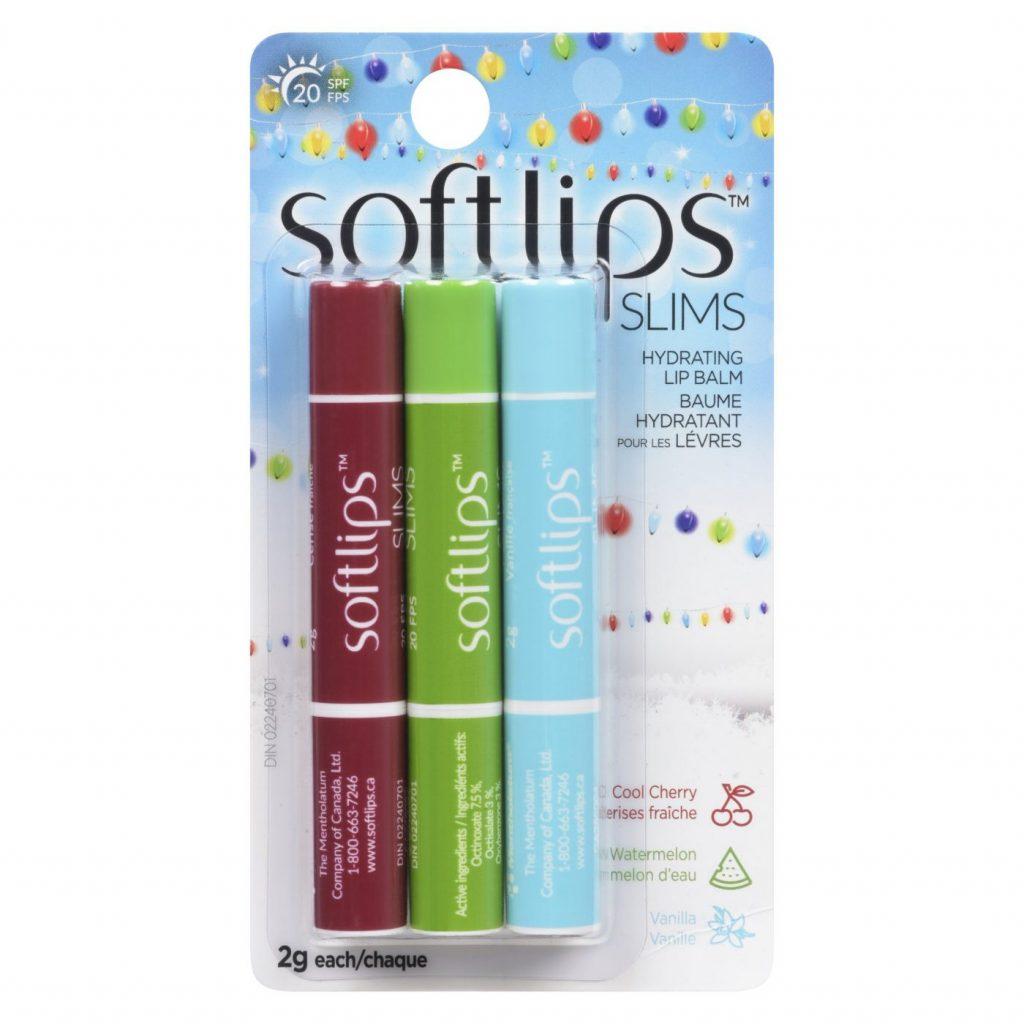 Apricotton's Perfect Bra
Apricotton's Perfect Bra (in white) and Perfect Sports Bra (in pink) are designed to be a tween or teen girl's most comfortable bra. Adjustable straps, removable padding, elastic waistbands, and moisture-wicking fabric make the bra last through multiple stages of puberty, ensuring it grows as she grows.
Price 32 each or $55 for both. Available at www.apricotton.ca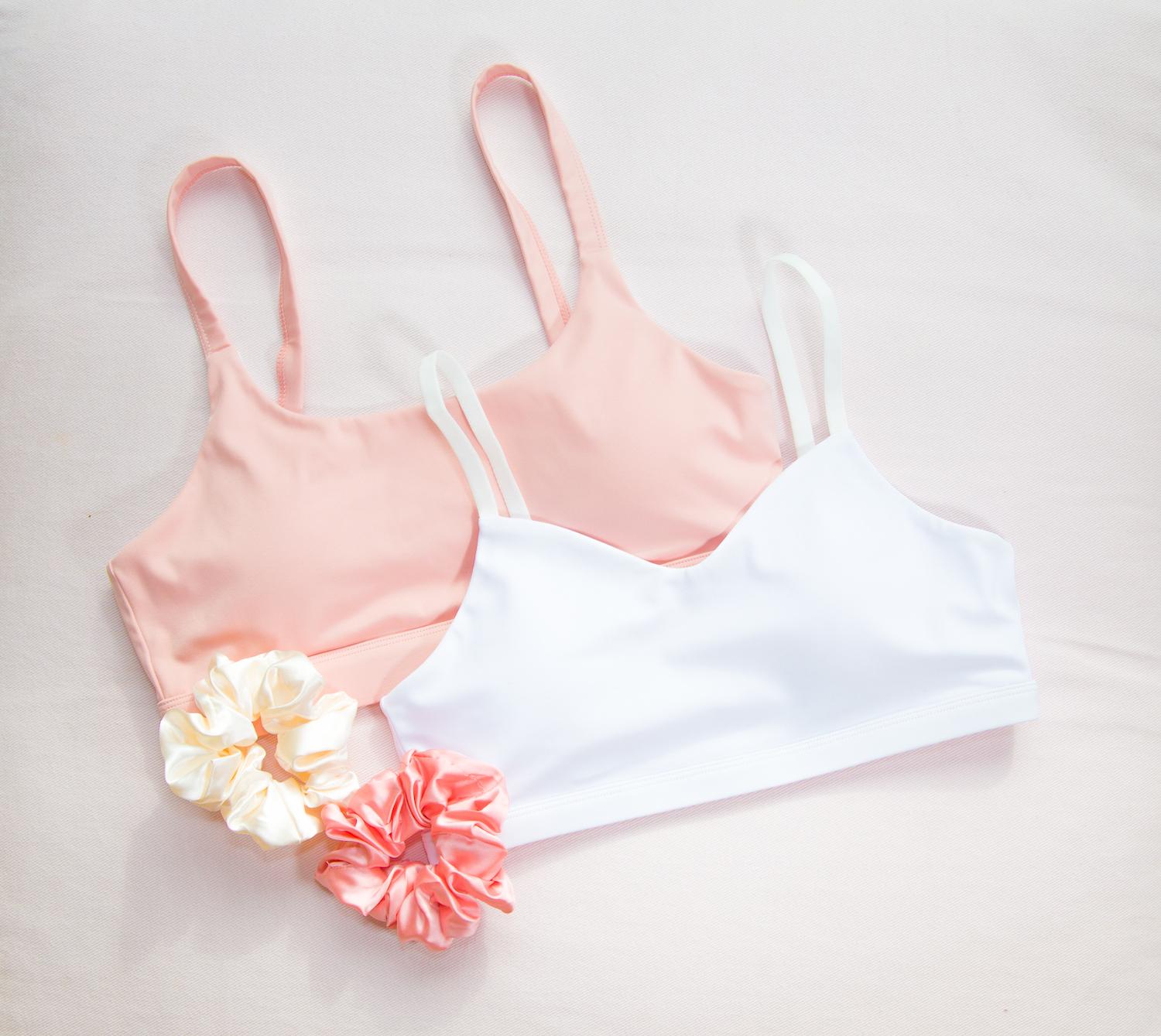 Gifts for Parents
SOOTSOAP
A product for a man created by a woman. Inspire by her husband a fireman she could not shake the smell of soot and the toxic chemicals that they could be causing, even after Mr. H showered 3 times. On the hunt for natural dynamo ingredients, Sootsoap was created.
Sootsoap has a variety of products such as Hand and Body Soap, Shampoo, Body Spray, and their "gamechanger" hand sanitizer that won't dry out your hands.
Price range varies
Sootsoap.com /First Responders can also purchase through A.J. Stone @ AJStone.com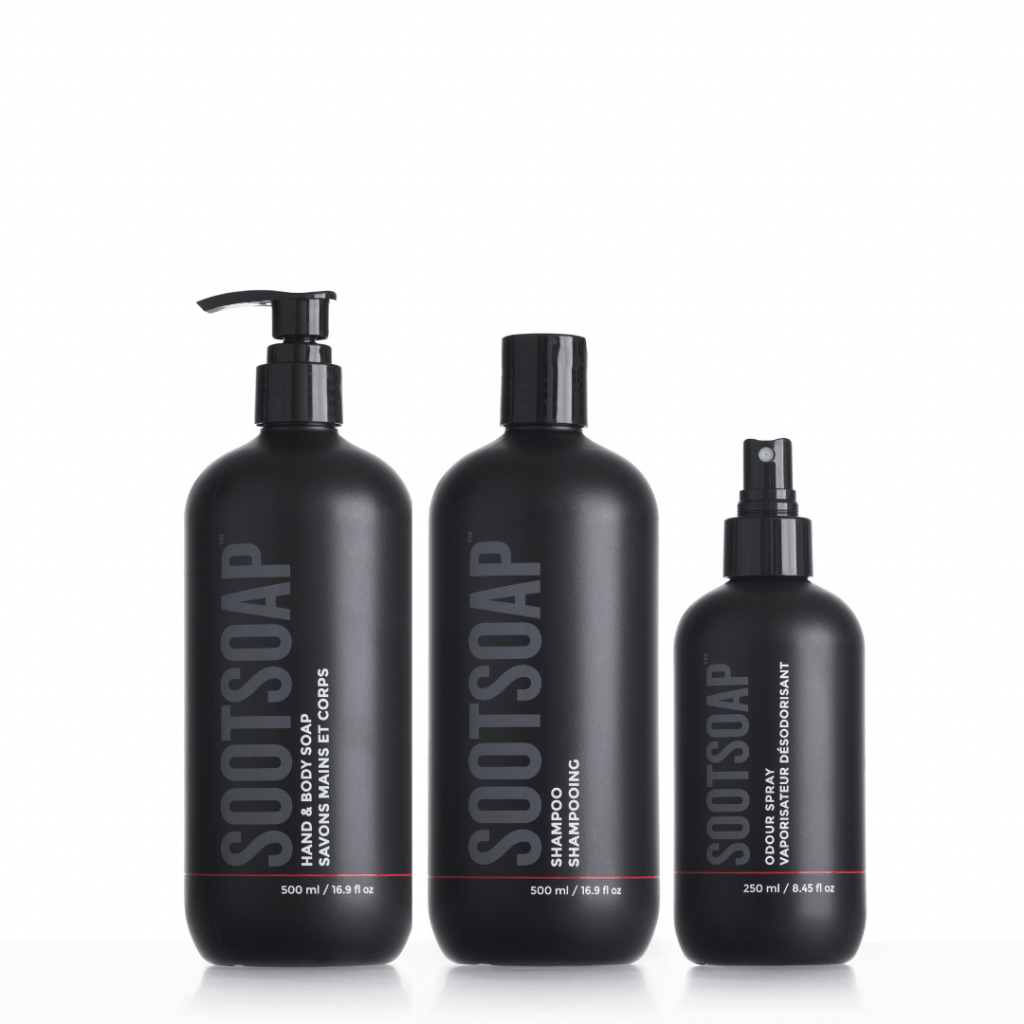 VIVIER
Vivier creates premium skin care products to form, maintain, enhance, and moisturize your skin by combining scientifically proven ingredients for the maximum results. A line of cleansers, age-defying serums, exfoliants, moisturizers and masks to sunscreens is now available to meet all of your needs.
Prices Vary
www.vivierskin.ca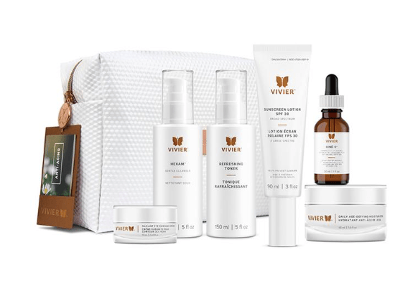 CILQUE
The Cilque brand, founded in 2010, is focused on silk sleepwear. The products are made from 100% Mulberry silk, and this year marks the release of the new Marble pillowcases, eye mask, and scrunchies. Ultimately promoting better hair health and shine.
Prices Vary
www.cilque.com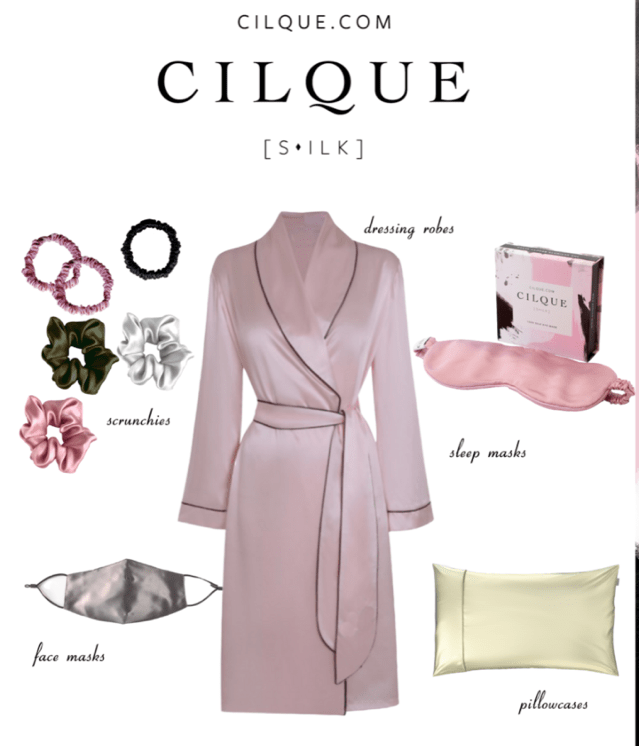 Longline puffer coat in olive green from Winners
Who says outerwear has to be boring? This puffer coat is the epitome of comfort with a serious style flex. Pair it with a black, wool beanie, and you'll be good to go during the cold months.
$199.99. winners.ca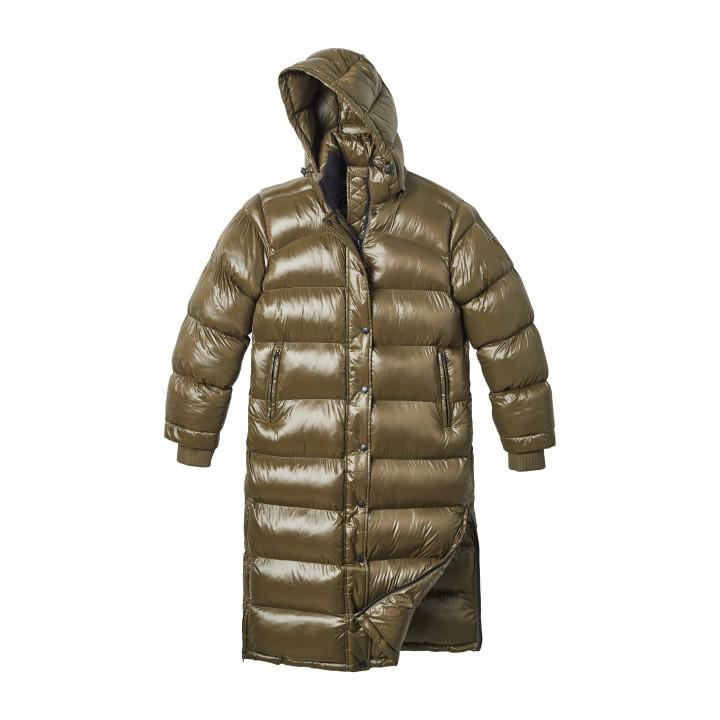 Lustre swirl mug from Starbucks
When the cold weather is frightful outside, cosy up with a hot bevvy in this ceramic mug in a rainbow lustre finish with swirl texture.
$18.95. starbucks.ca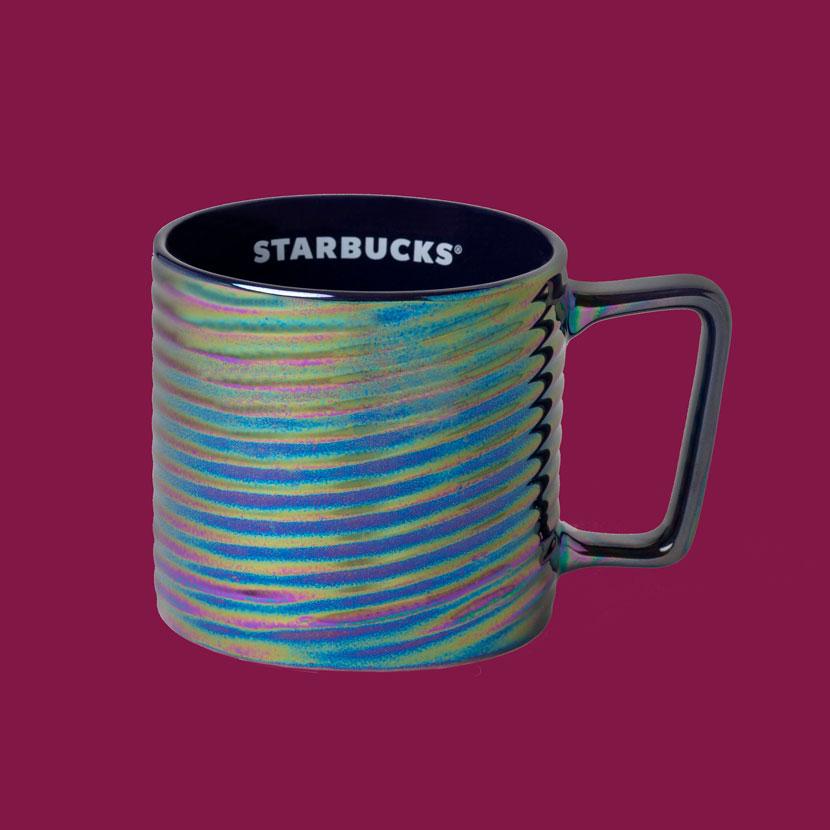 IQ robot self-empty mini robotic vacuum by Shark
Let's face it, life is busy, even busier these days, right? This mini robotic vacuum can help out with daily chores when you are pressed for time. Program the vacuum for whole-home cleaning or room to room. Then let it go to work as it methodically cleans row by row and cleans debris from corners and edges. It's voice compatible with Amazon Alexa or Google Assistant and automatically returns to dock to recharge.
$599.99. canadiantire.ca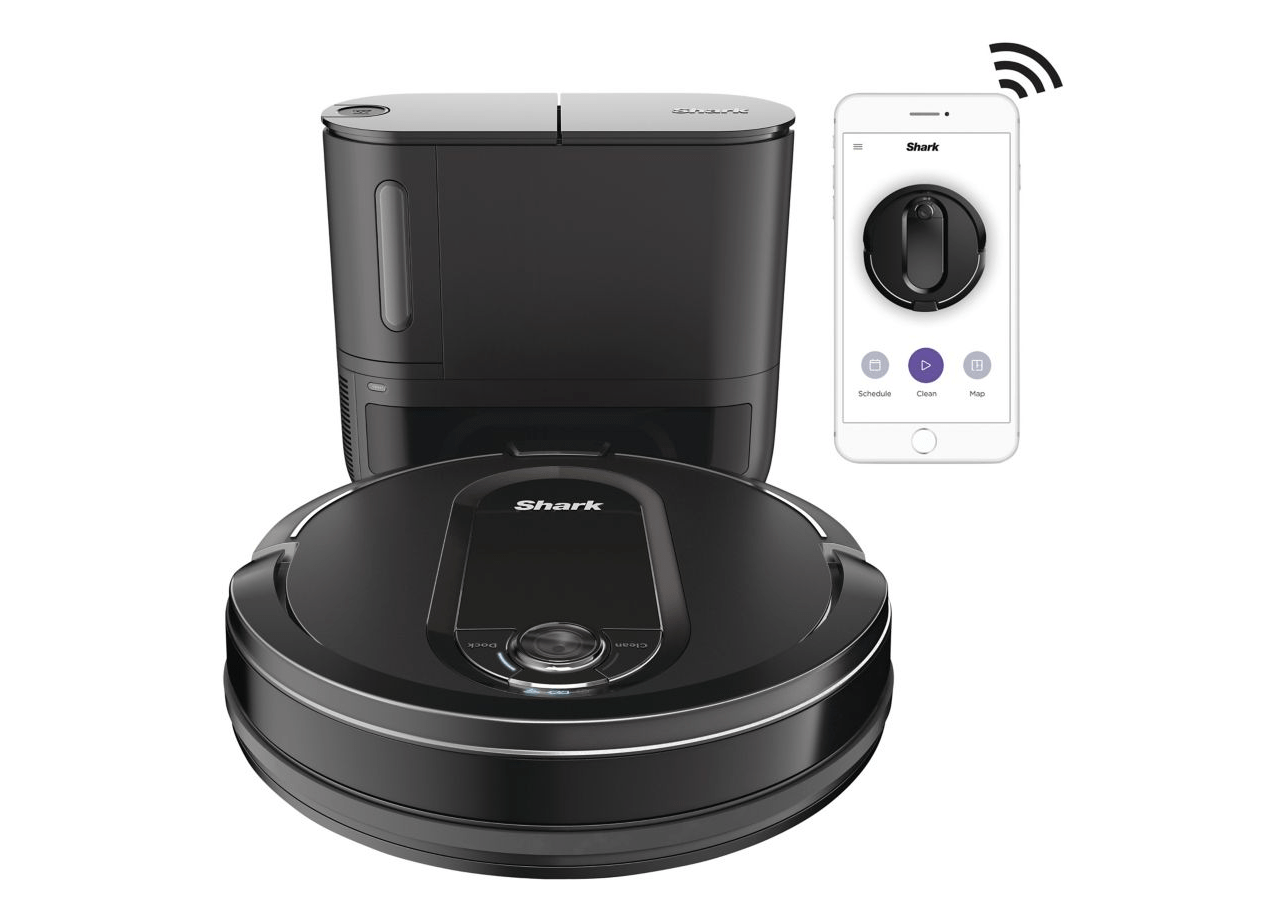 Sense smartwatch by Fitbit
Take your fitness goals to new levels with the latest Sense health smartwatch from Fitbit. The modern technology on this device allows you to have the most in-depth understanding of your body and guide you to better health and wellness. Sense is the first smartwatch with an Electro Dermal Activity (EDA) sensor to help you manage stress. It also features the best of what you love from Fitbit plus built-in GPS and new accessory options.
$429.95. fitbit.com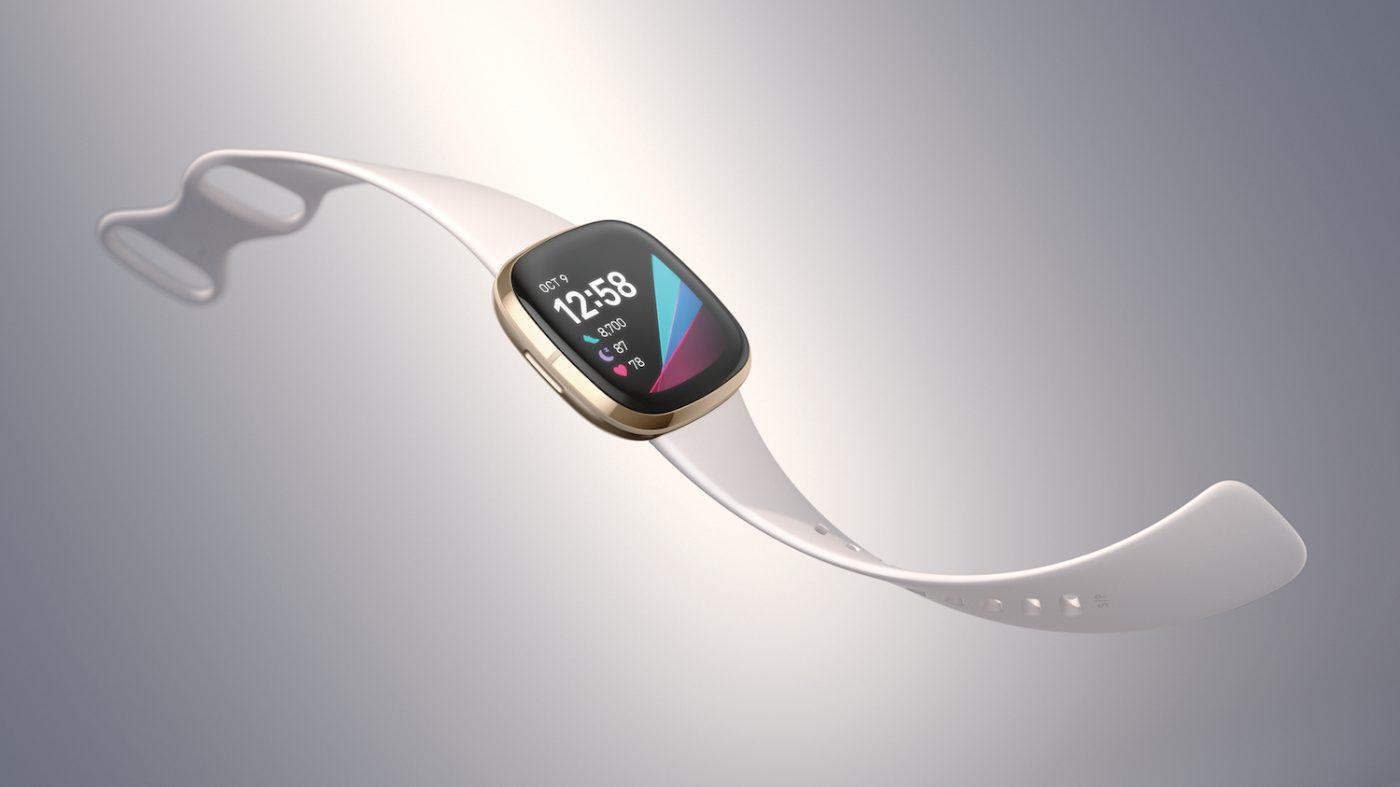 Maternity and nursing pillow by Medela
This maternity and nursing pillow was created with you and your baby in mind. This pillow will take you from pregnancy to breastfeeding while providing comfort and support.
$89.99. medela.ca.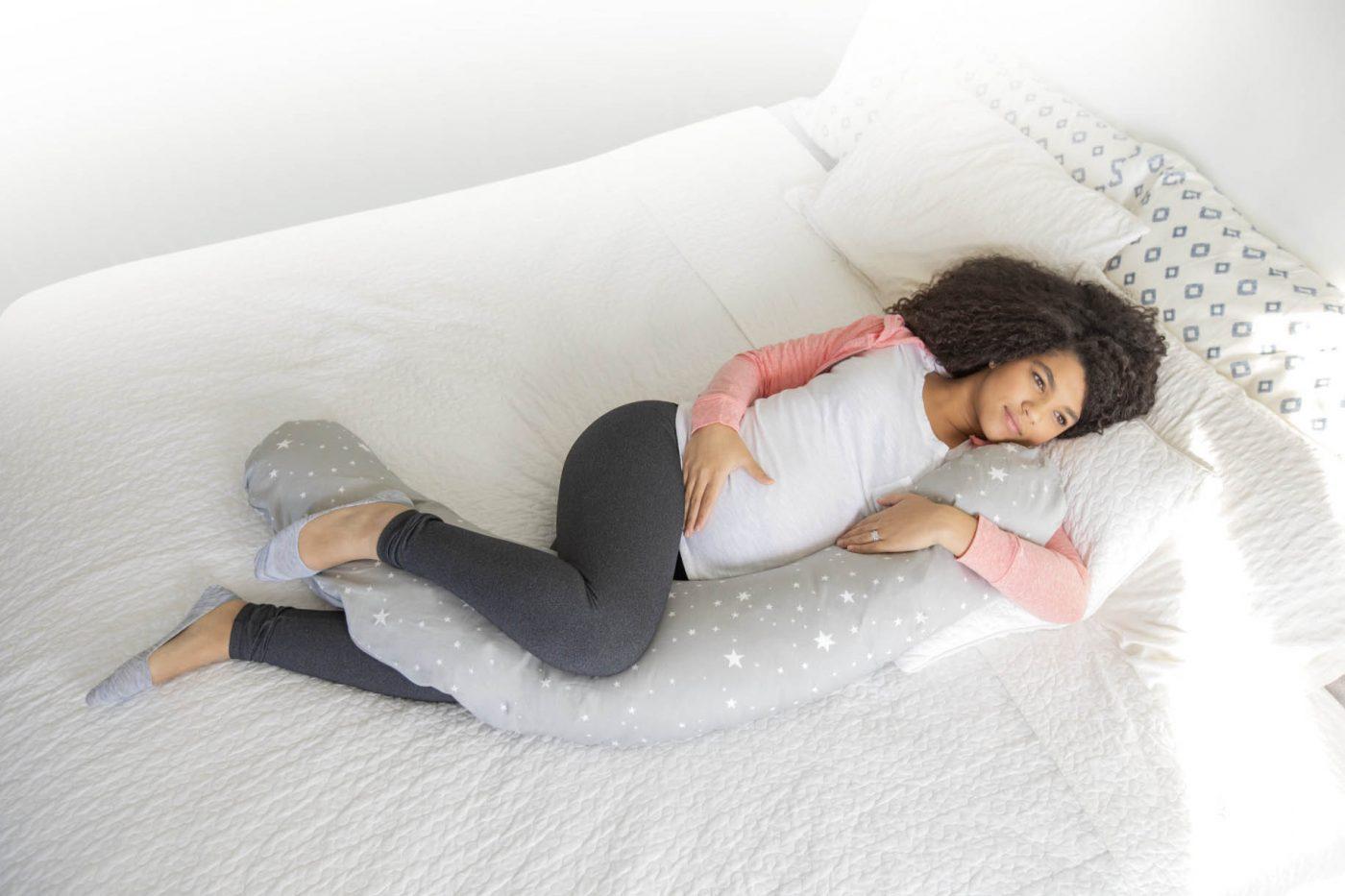 Viva soup maker by Philips
It's officially soup season! Create delicious soups at home in 18 minutes with this handy-dandy soup maker. Simply add your ingredients into the maker, select one of the six pre-set programs and then sit back and relax. The hardest part? Deciding which soup to make first!
$169.99. philips.ca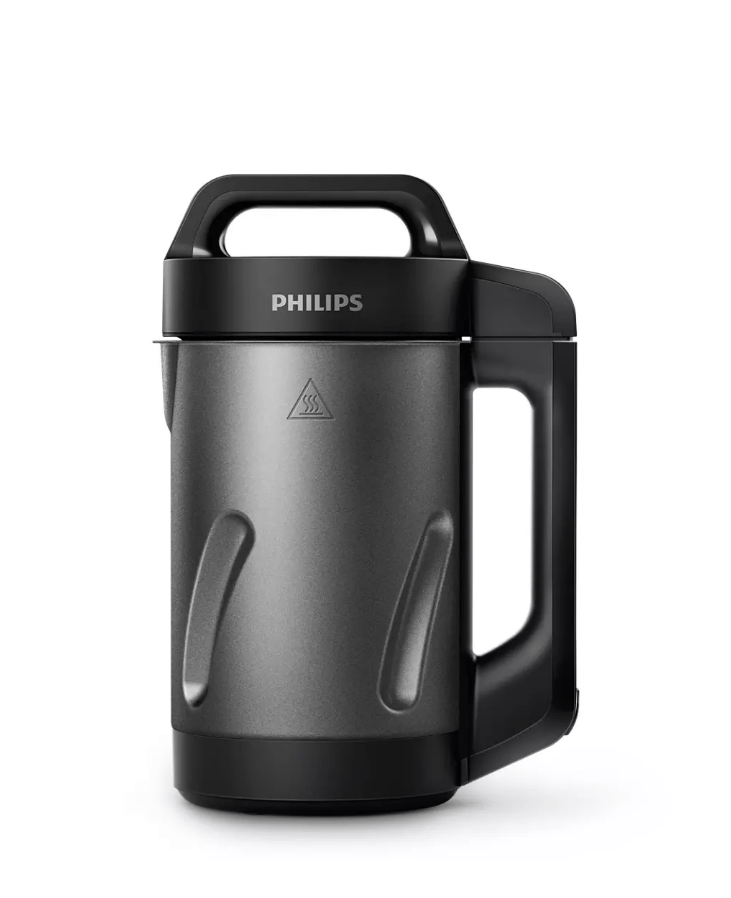 Comfort nursing bra by Medela
The comfort nursing bra from Medela is designed with seamless stretch design so you can wear it pregnant and then while nursing. It provides all the things you want in a bra, support, comfort and shape. One-handed easy open and close clip means you are ready to nurse in seconds. Available in a wide range of sizes.
$34.99. medela.ca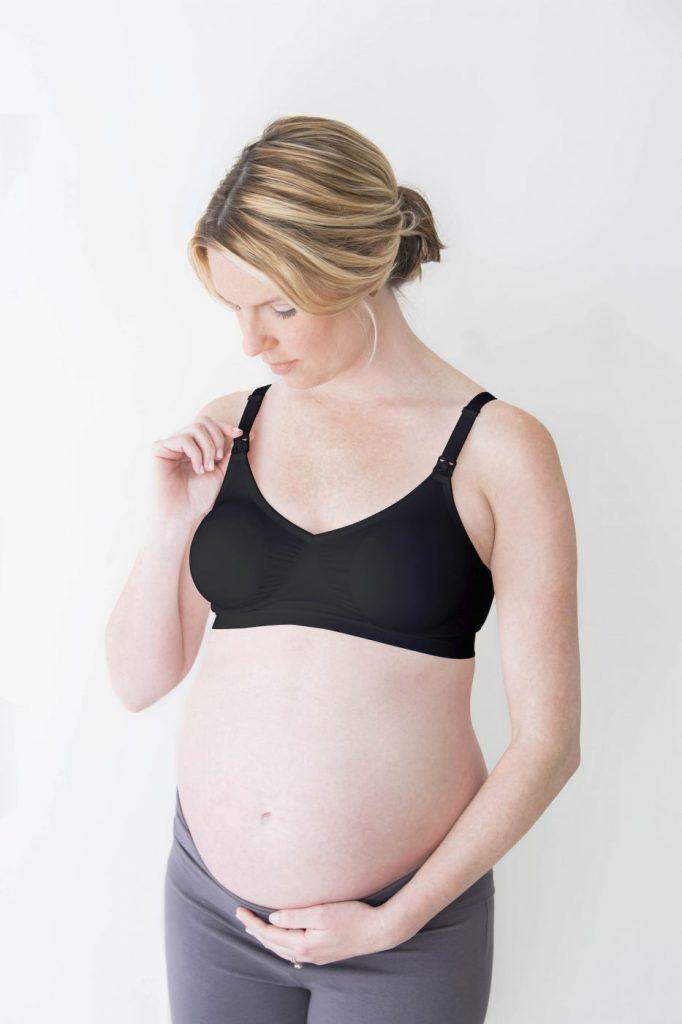 Bud Sprout Bloom
Bud Sprout Bloom is a growing kit which encourages mindfulness, self-love and and teaches children how to be their best selves. The Growing Kit contains 60 affirmation cards (20 personal affirmation cards and 40 interactive handouts affirmation cards) that present children the opportunity to express their emotions and challenges with empathy and purpose.$46.00 available www.budsproutbloom.com