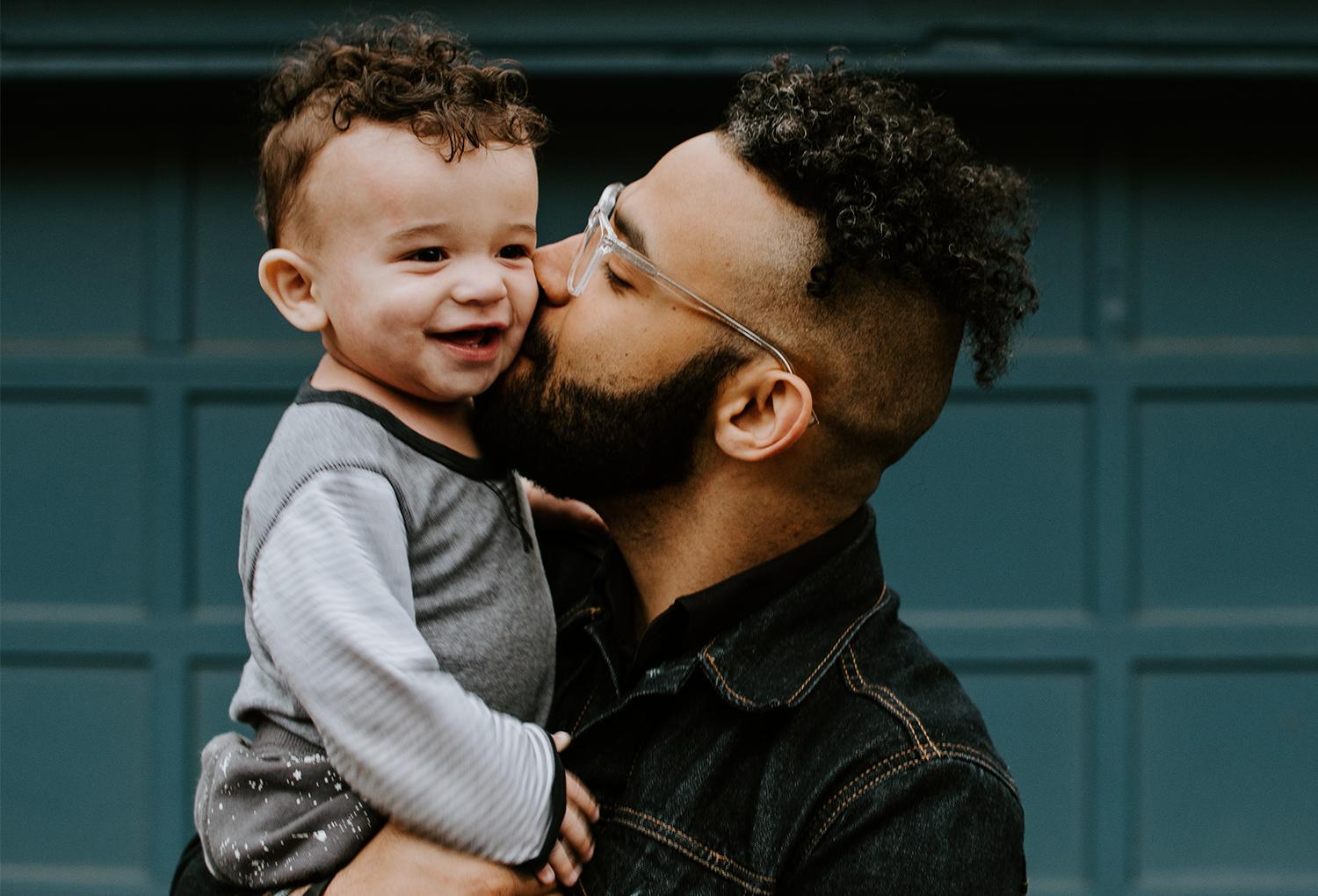 Father's Day Gift Guide
The ZWILLING Enfinigy Electric Kettle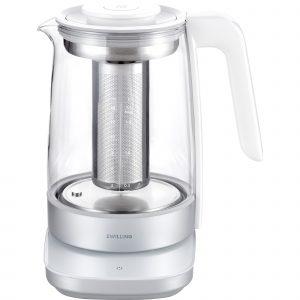 The Must Have Kettle. Choose your temperature with the 360° base station. Its pre-boil feature heats the water to 212 °F before reporting when the temperature is reached. Just add tea directly to the stainless-steel tea insert. With an acoustic signal, the built-in tea timer tells you when the tea is ready. Removable tea insert from the lid, loosening it with the push of a button, and set it on the drip tray provided. The electric kettle can keep tea warm for 30 minutes. More than just a tea maker, this glass electric kettle has other uses. A specially designed insert is available for preparing baby food and keeping it warm. It can also be used to sterilize dummies and bottles at 212°F for 5 minutes. 10 programme settings and 6 temperature settings.
$275.00 CDN available in store and online at zwilling.com/ca/
---
Cuisipro Pizza Peel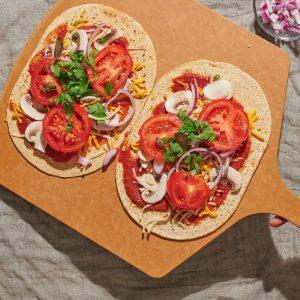 For the pizza loving dad. Use this paddle for rolling dough, building your pizza, and transferring in and out of the oven. You can also cut directly and serve from the versatile paddle.
$49.99 CDN available at cuisipro.com
---
Cuisipro Pizza Shears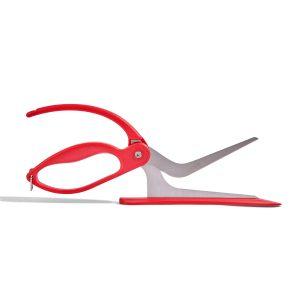 Slide, slice and serve! Cuisipro Pizza Shears allow you to cut the perfect slice of pizza every time. This dual blade pizza cutter cuts pizza evenly and quickly, while keeping toppings in place. Designed for serving, the shears feature a large spatula base that protects your cutting blade from nicks and scratches while providing easy access to a cutting surface. To ensure safety and ease of use, you can lock your scissors closed once you're done cutting. Flatbreads, naan, and quesadillas are also great to use with the Pizza Shears!
$29.99 CDN available at cuisipro.com
---
Cuisipro BBQ 4pc/Set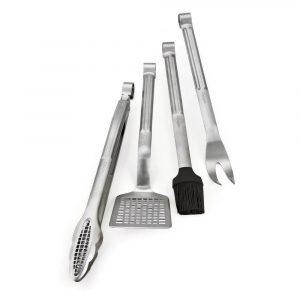 BBQ masters must have this item in their home. The Cuisipro BBQ tool set will help you grill like a pro. The BBQ set includes a BBQ brush, fork, tongs, and turner. Rust-resistant stainless steel. All tools have hanging hooks so you can keep them all within reach.
$40.00 CDN available at cuisipro.com
---
GoZone 10lb-525lb Single Adjustable Dumbbell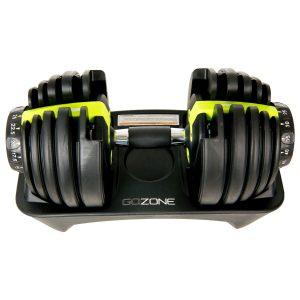 Lift days are going to look a little different for a while. Thankfully you can still get in a solid pump at home! It's a space-saving dumbbell system that you can use as you get stronger. Place the handle in the storage case, dial up the weight and lift. Lower settings are great for building muscle when you're just starting out. Go ahead and increase the load when the time is right. It will help you achieve fitness goals from your first rep to your last.
$169.98 CAD available at Walmart.ca
---
Yeti Tundra 45 Hard Cooler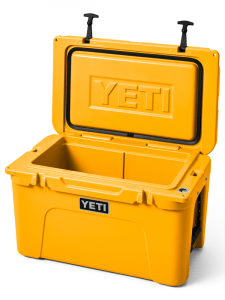 A solid all-purpose size. Provisions for four people's overnight camps, drinks for a day on the water, and orange slices for the soccer field. YETI's premium cooler features rotomolded construction and up to two inches of PermaFrostTM insulation. The YETI premium cooler is built to last; keep your contents ice-cold even in sweltering conditions.
$425.00 CAD available at yeti.ca
---
Dyna Glo Compact Charcoal Grill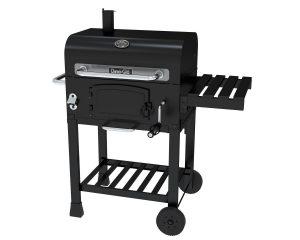 Go ahead, make his day. A compact charcoal grill from Dyna-Glo is an excellent choice for any occasion. The cooking grates are made of porcelain-enamelled steel to direct heat directly to the food. By adjusting the charcoal tray, you can adjust the temperature to suit your preference. The smokestack has an adjustable flue for additional temperature control. Clean-up is quick and easy with the removeable high-capacity ash pan.
$194.00 CAD available at Walmart.ca
---
T-fal Platnium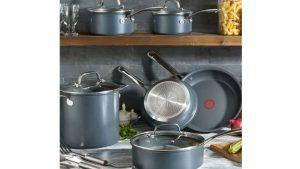 Give the best Chef in the house the latest set in T-Fal. This non-stick surface is the heart of easier and healthier cooking. T-fal Platinum is 100% safe. T-fal's Unlimited Hard Anodized range has unique Platinum Technology that includes 5 layers of toughness – made to last for intensive cooking.
The range includes T-fal's unique Thermo-Spot technology that indicates when the pan is perfectly preheated to start cooking, giving the perfect cooking results. Ultra-durable Platinum non-stick interior and Hard Anodized exterior coating, which is 2X stronger than stainless steel
$249 CDN available at t-fal.ca, Walmart.ca and Bed Bath & Beyond
---
Mosaic Puzzles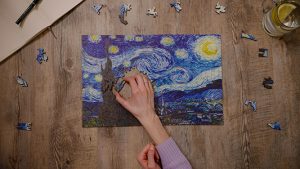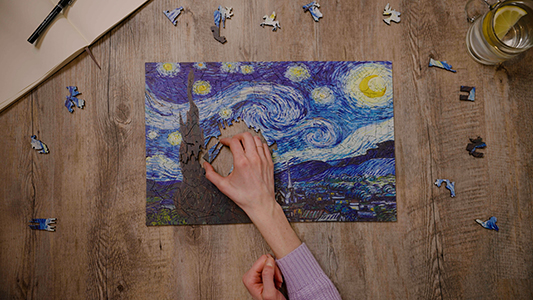 For the dad who loves puzzles. Beautiful wooden puzzles from Mosaic Puzzles. This is something new! The puzzle pieces tell a unique story. Hand-drawn shapes include animals, everyday objects, and people. Pick from Van Gogh's Starry Night, Monet's Bridge Over a Pond of Water Lilies, and more! Every Mosaic Puzzle is hand-assembled to ensure perfection, and they make sure each customer receives a unique cut design experience. You won't receive the same cut design twice. Intricate details in each piece are like no other. Once you're done you will have a work of art worthy of hanging it on your wall.
$64.99 available at www.mosaicpuzzles.co
---
Buddha Board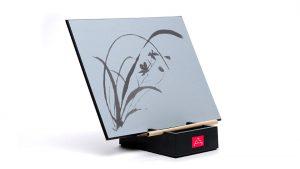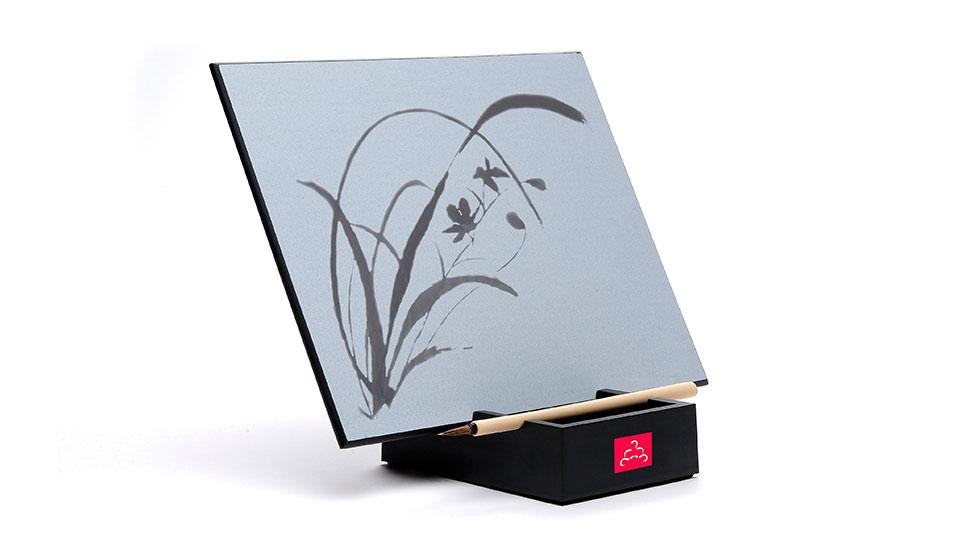 Take care of your mental health with the help of the Buddha Board. Becoming more popular with the rise and awareness of mental health a great gift for dads' stressful days.  Mess free painting, quick set up, reusable. Simply dip the brush into water and paint. You'll then watch the paint evaporate just like your stress. Over 7K positive amazon reviews.  Pricing varies to size of the Buddha Board
$17.95 – $37.95 available at www.amazon.ca
---
Nobis – 100% Canadian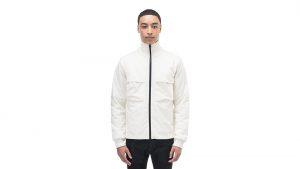 Have dad going out in style with a Nobis jacket that's. Layton Men's Tactical Hybrid Sweater, or the Yardley Car Coat.  Perhaps he prefers the Mateo Men's Bomber Jacket. Nobis Spring/Summer 202 collection features layering technology that helps you tackle the elements at ease while still remaining light and breathable for both fresh Spring days and cool Summer nights.
$450 – $795. Available at www.nobis.com
---
Philips Shaver S9000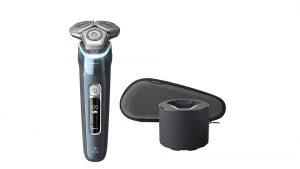 Introducing the smartest shaver in the world. Based on the latest cutting-edge technology, its built-in AI offers you a more personalized shave and enhanced comfort, thanks to SkinIQ technology, which adapts to your individual skin type. Track your skin's progress with the GroomTribe app and improve your technique with personalized advice co-developed with dermatologists.
$279.99 available at www.philips.com
---
FlexBrew Single Serve Coffee Maker by Hamilton Beach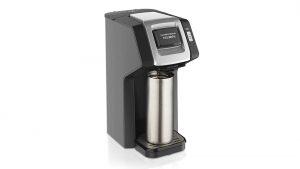 The FlexBrew® Single-Serve Coffee Maker is a compact, mighty coffee maker that makes the perfect single cup brewed with freshly ground coffee or single-serve pods. With just the lowering of the lid and the press of a button, they can have a single cup of hot coffee. A perfect companion for a dad to use either at home or the office.
$69.99 available at www.hamiltonbeach.ca and www.bestbuy.ca
---
Philips OneBlade Pro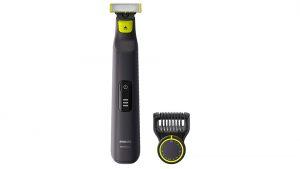 The revolutionary hybrid styler shaves, trims, and creates clean lines and edges on any length of hair. With the OneBlade, you can eliminate multiple steps and tools for a quicker, more streamlined grooming routine. With its adjustable precision comb and additional length customization, the OneBlade Pro provides perfect results without any effort.
$79.99 available at www.philips.com
---
Sunflow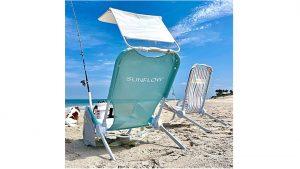 Perfect outdoor chair for Dad.  The Sunflow has 4 different positions for optimal lounging, water-resistant fabric to easily rinse off any beach sand or debris. Protects you from 98% of the sun's rays, a cup holder that fits almost every drink including a wine bottle, a dry bag to keep your valuables dry, safe and sand-free.  Includes a free towel that attaches to the chair, so it won't slip down or be blown away.
$296.00 available at getsunflow.com
---
Hazelton's Gift Basket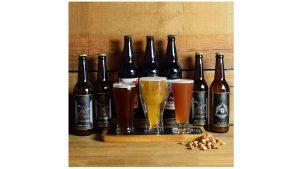 Show how much you love and appreciate your father by choosing a gift from Hazelton's large selection of Father's Day gift ideas. From sweets, drinks, and gadgets. You can choose pre-selected gift baskets or customize your own with dad's favourites. If Dad is a Beer or Wine lover Hazelton's also offer subscription Clubs to join.  These clubs offer a varied of rare, hard-to-find and limited release every month.
$ Varies available at hazelton's.ca
---
Mixology and Murder by Kierra Sondereker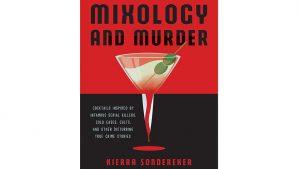 If Dad's a true crime junkie, then he will enjoy mixing cocktails and sharing true crime stories, cold cases cults, and drinks named after them. This book contains recipes such as Helter Skelter Sangria based on Charles Manson, or The Black Widow based on Betty Lou Beets.  A great way to entertain his guest.  Each cocktail comes with a brief story based on the name of the mix.  Also included in the book is a list of bartending equipment, the bartending basics and what's a fancy drink without the proper glass to pour it in.
Price $26.95 published by Ulysses Press available at chapters.indigo.ca and amazon.ca
---
Lego with Dad by Warren Nash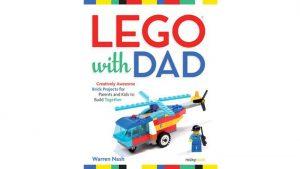 LEGO® bricks are a source of endless imagination and creativity for kids, and now dads too can join in and make amazing new creations. The ultimate guide to using your LEGO® bricks to make creative and inventive projects. No new sets required! Featuring detailed instructions on basic building techniques as well as more advanced and complex builds, this book is perfect for parents and kids of all skill levels. Featuring step-by-step lessons such as working train and car, customized Rocketship, helicopter with rotating blades, and much more.
Price $33.95 published by Rockynook available at chapters.indigo.ca and amazon.ca
---
The Van Life Cookbook by Susan Marque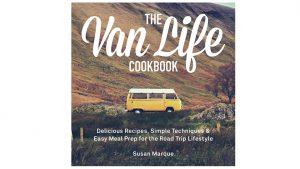 For the camp loving dad who still wants to eat well while roughing it.  Whether camping out in a tent or hitting the road in a luxury RV this book is filled with creative recipes for making meals in tight spaces.
A first of its kind collection of delicious and nutritious recipes with full colour pictures.  Dad can whip up breakfast biscuits on the burner, chickpea avocado salad and you don't have to exclude dessert with a single serving dessert crisp and many other mouth-watering recipes.
$26.95 published by Ulysses Press available at chapters.indigo.ca and amazon.ca