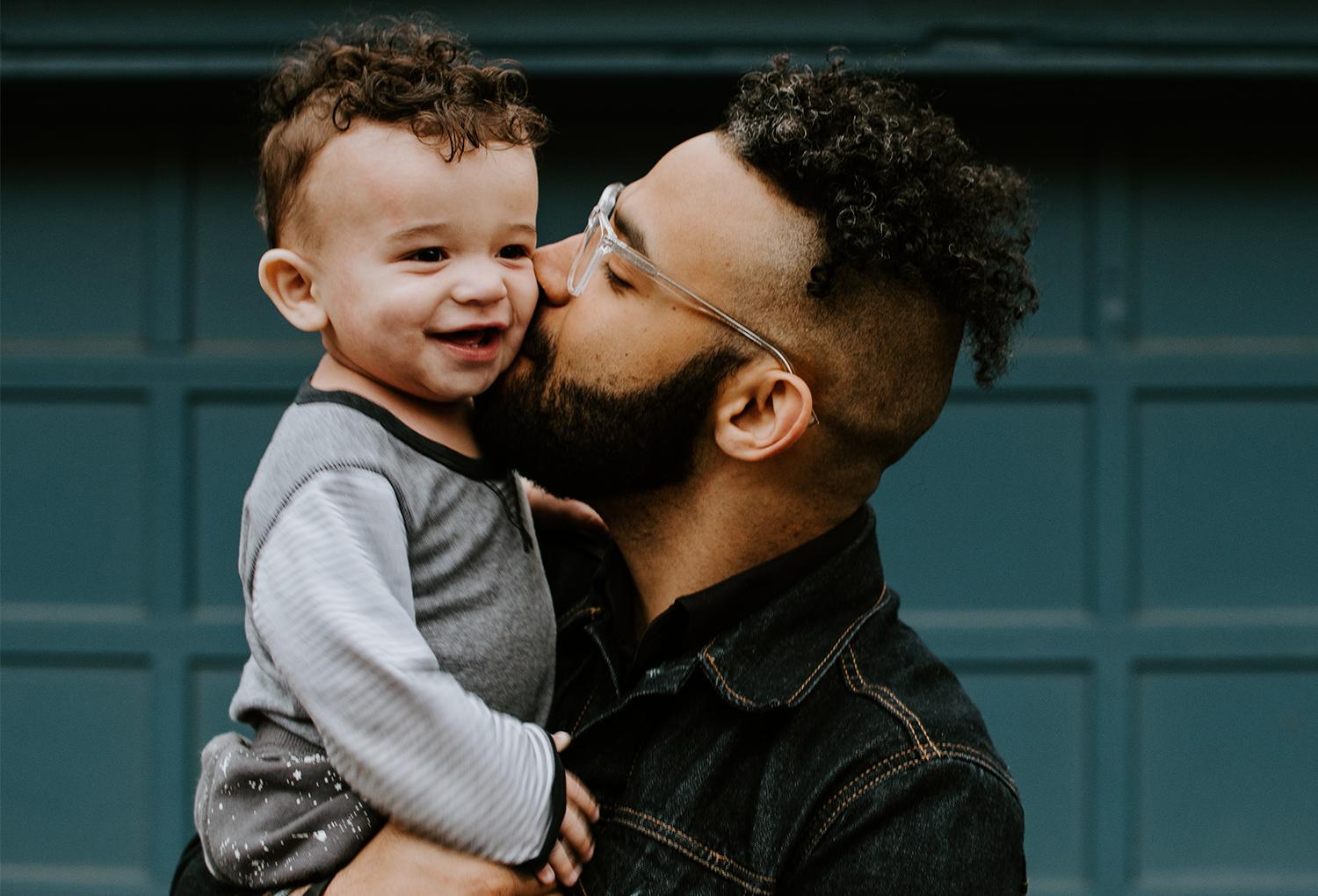 Father's Day Gift Guide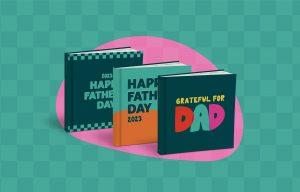 Chatbooks
The perfect Father's Day gift is a Chatbooks classic photo book to show the dad in your life how much you care. This is the easiest and quickest way to shop. And you'll save on gas too. From the comfort of your phone, you can upload up to 366 photos, create a book, pick a designer cover, and have it shipped in no time. Chatbooks is having a flash sale for Father's Day with 25% off of everything from 5/26 to 5/29 and 6/2 to 6/4. Chatbooks will also have a 20% off site-wide sale through June 8. So getting your shopping on.
Starting at $15.00 at chatbooks.com
---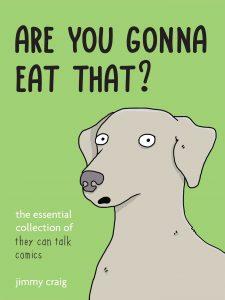 Are You Going to Eat That?
By Jimmy Craig
Do you know what your dog, cat, and neighborhood squirrels are saying behind your back? From the viral hit THEY CAN TALK; the truth comes out. Imagining what it would be like if we had VIP access to the lives of our animal friends. Jimmy Craig, humor writer and artist from "They Can Talk," offers over 100 hilarious animal comics in this collection. A colorful illustrated comic about the inner thoughts of animals of every kind — including misunderstood sharks and troublemaking bears and your own complicated relationship with your cat. Laughter-inducing gift for animal lovers.
$22.95 published by Ulysses Press available on amazon.ca & indigo.ca
---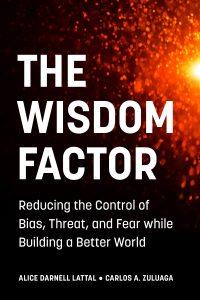 The Wisdom Factor
By Alice Darnell Lattal and Carlos A. Zuluaga
What makes us human has been the focus of psychological research and practice for over a century. Specifically, it offers a practical roadmap to becoming a better person. This book offers valuable tools for understanding ourselves, our environment, and each other better.
$35.95 published by KeyPress Publishing; avaiable on amazon.com
---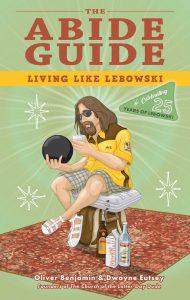 The Abide Guide – Living Like Lebowski
By Oliver Benjamin & Dwayne Eutsey
With this ultimate guide to life from the founders of the Church of Latter-Day Dude, celebrate the 25th anniversary of The Big Lebowski. When you seek salvation from this stressed-out, uptight world, there's only one man to go to for guidance—the Dude. The perfect gift for movie lovers and mindfulness seekers, this book includes an updated introduction by the Dudeism priests and founders. It's funny, helpful, and profound (like The Big Lebowski itself) when it comes to being Dude-like: Secrets of sacred Dudeist practices, The Seven Spiritual Laws of Taking It Easy, Great Dudes who changed the world (without really trying), New feminist philosophy for special ladies, The Way of the Dude applied to politics, ethics and finances, A 12-step program for personal Dudevolution, The science of really tying your room together. All this and more.
$21.95 published by Ulysses Press available on amazon.ca
---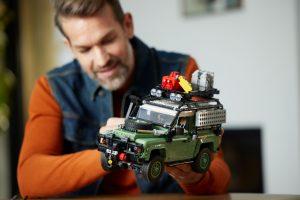 Lego Icons 2023 Land Rover Defender 90
Land Rover celebrates its 75th anniversary in 2023 with LEGO® ICONS Land Rover Defender 90. Land Rover lovers and LEGO car fans alike, it makes for a unique Father's Day gift he's going to love. This replica is faithfully re-created from the 1983 model and features functioning steering, suspension, and accurate interior details. Choose from two ways to customize a Land Rover Estate or add accessories and gear for epic off-road adventures. With the two-in-one format, brick and car enthusiasts alike can build and display the road-ready model before activating adventure mode, adding accessories like the roof rack, engine snorkel, off-road front bumper, working winch, side rails, toolbox, a fire extinguisher, traction plates, etc. 18+ 2336 pcs.
$329.99 CAD Available at www.lego.com
---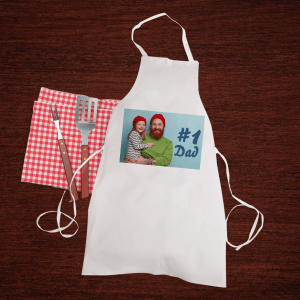 Fuji Film Products
Personalized Apron – Dads firing up the grill. Made of durable, machine washable polyester and cotton blend material, you can save dads favourite t-shirt by gifting him with a practical gift he'll love using. Visit Fuji film for more great gift ideas for the dad in your life.
$19.99 Available at www.fujifilmprintlife.ca
---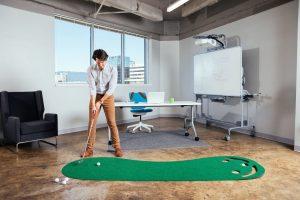 Putt-A-Bout®'s
This is the ideal gift for the golfer in your life, an indoor putting green. A top seller for all skill levels the portable and easy to roll-up for easy storage and transport putting green. Putt-A-Bout is made of high-quality putting surface that always stay smooth. It has built in sand trap cutouts to catch missed shots with a non-skid backing. Available in five different sizes and personalization.
Pricing varies according to size available at amazon.ca or at www.putt-a-bout.com
---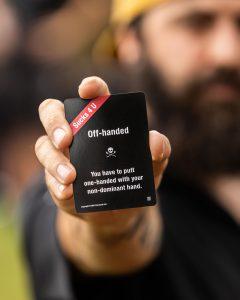 Bad Cards Fore Good Golfers
Golf with a fun twist. You and your friends will have an unforgettable round with this 107-card deck. The Bad Cards Fore Good Golfers deck consists of five categories of cards, each with a unique prompt, action, or rule. The "Sucks 4 U" cards will make the hole harder. "Attack" cards allow you to challenge another player. "Hell Yeah" cards are helpful. "Party" cards affect the entire group. Play "Hold On" cards throughout the round as needed. More than 25,000 golf games have been sold worldwide.
$29.99 US Available at www.badcardsforegoodgolfers.com or amazon.com
---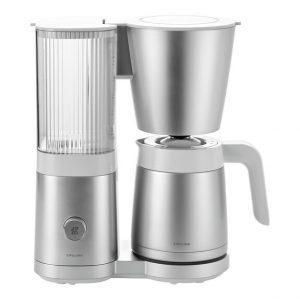 ENFINIGY Thermal Carafe by ZWILLING
Whether it's morning, noon, or night, the ZWILLING ENFINIGY Thermal Carafe keeps coffee hot for hours, without burning it. In addition to keeping your beverage warm, the stainless-steel body remains comfortably cool to the touch. The 10-cup drip coffee maker ensures the perfect coffee temperature and time for brewing. It features a powerful shower head that moistens coffee grounds thoroughly and evenly, a pre-programmed blooming function that develops a smoother, less sour-flavored coffee, and a high-temperature, corrosion-resistant stainless-steel boiler, superior to copper and aluminum boilers, that will never alter the flavor of brewing water. This sleekly designed coffee maker is available in black or silver.
$440.00 available at www.zwilling.com
---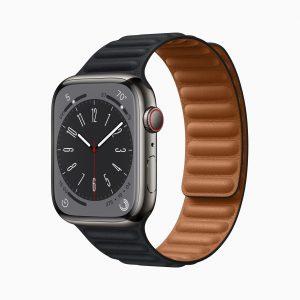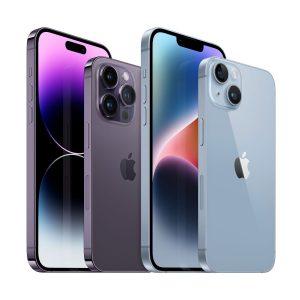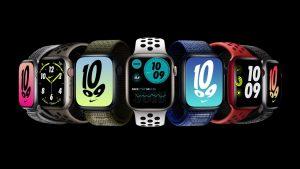 Apple
Give your dad an Apple he can't eat. Apple carries products to fit many budgets, which makes for a perfect gift for dad. A selection of Watches, – SE $329, Series 8 $529, & the Ultra $1,099. The iPhone – 14 $1,099., 14 Plus $1,249, 14 Pro $1,399 & 14 Pro Max $1,549. iPads $599 and up, AirPods, – Air Pods – Pro (2nd gen.) $329. & iPods (3rd gen.) $299. M2 Mac Mini $799 and up, HomePod 2nd generation $399., Apple Watch bands $59. and up, Apple Fitness+ $12.99 per month or 99.99 per year. AirTag $39., and Apple Gift Card $25 and up.
Available at www.apple.com/ca, Apple Stores, and retailers where Apple products are sold.
---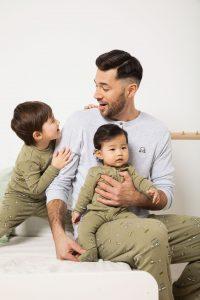 Petitlem.com
Launched for Father's Day a collection, featuring matching golf-themed sets with a 36 Holes print on shade putting green, perfect for a morning of doing dad's favourite thing – hanging with the boys!
He'll love this cozy PJ set on his special day. Hanging out with the family is what he loves most, and this 2-piece set is the perfect gift. Featuring 36 Holes print, there's a matching PJ set and sleeper available for the kids so the whole gang can kick back together. This set includes long pants with elasticated ankles and a stylish long-sleeved top with Henley buttons. Composition: Rib, 100% organic cotton, Matching PJs and sleepers for dad's mini-me's
$80.00 CAD Adults and $30-$34.00 CAD in kids Sizes S- XXL available at www.petitlem.com, The Bay, and Nordstrom.
---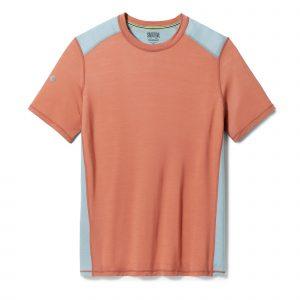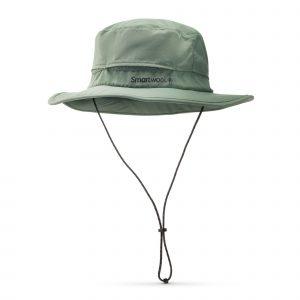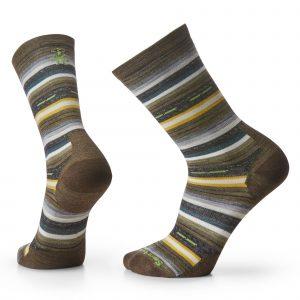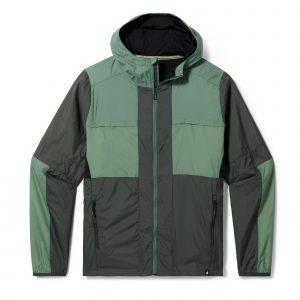 Smartwool
Smartwool is dedicated to promoting the value, restorative, and essential value of spending time outside. In 1994, the founders started making socks to keep their toes warm while skiing. This led them to discover the benefits of Merino wool. Unlike the synthetic socks they were wearing at the time, this was soft (softer than any wool they had ever felt), moisture-wicking, thermoregulating, sustainable, and odor-neutralizing, helping keep feet dry, comfortable, and warm longer. In fact, it works so well that they use it in almost everything they make. Smartwool carries clothing from the tip of your head with trending hats to the bottom of your toes with their socks.
Prices vary by products available at www.smartwool.ca.
---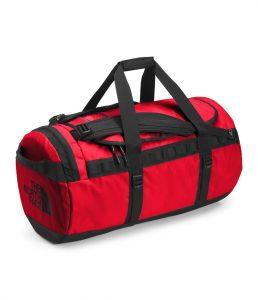 The North Face – Duffel Bag
This iconic expedition duffel is now made of 100% recycled materials. The legendary rugged construction offers water-resistant Base Camp material, extra bartacks and double stitching compression straps, Water-resistant ID window on top, Mesh-bag packaging helps keep the duffel clean. Detachable shoulder straps, 71-liter capacity, and legendary durability, the Base Camp Duffel-M offers everything you need. Features detachable & adjustable, alpine-cut shoulder straps for an ergonomic fit with minimal twisting. Two padded side handles serve as both duffel carry and haul handles, D-zip opening with a weather-resistant, zippered flap. Main compartment has a secure-zip mesh pocket and an end-cap mesh sleeve pocket for more organization.
$199.99 available at www.thenorthface.com
---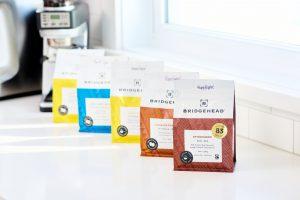 Bridgehead Coffee
A Canadian Coffee brand dads going to Love, so start his special day off right. Bridgehead High-grade coffee has exceptional taste. Beyond loving the taste, dad will feel like a champ sipping Bridgehead as every batch is Fairtrade certified. This guarantees that producers are paid a fair wage and have a commitment to sustainability. From lattes to Americanos to iced drinks of the season, Bridgehead coffee beans are freshly roasted in the company's own Ottawa roastery. The new favourite bean for dad. Logdriver Espresso – Logdriver Espresso blend is a classic medium roast with a delicious flavor. $17.99 Centro House Bridgehead's "house blend" is a rotating selection of seasonal coffees that are sourced and roasted to ensure consistency in flavor. $16.99 Bytown boom Bridgehead's dark roast is perfect for those who are looking for a classically bold brew. $16.99
Available at Farm Boy, Whole Foods, Bridgehead.ca and Amazon.ca.
---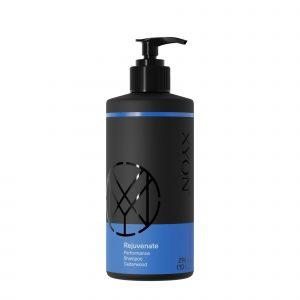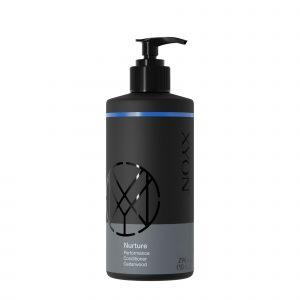 XYON Health Inc
Science backed solution for people with chronic hair loss. The newest launch of two new formulas Xyon Rejuvenate Performance Shampoo Cedarwood and Xyon Nurture Performance Conditioner Cedarwood. Scientifically proven ingredients are used in these products. Dihydrotestosterone (DHT), the hormone widely considered a leading cause of hair loss for men. Shampoo and conditioner designed by specialist physicians and formulation scientists XYON Rejuvenate Performance Shampoo Cedarwood uses a plant-based, sulfate-free, color-safe formula that is gentle on the scalp, suitable for all hair types, and helps remove build-ups and excess oils. XYON Nurture Performance Conditioner Cedarwood is enriched with rosemary leaf extract and contains anti-inflammatory and moisturizing properties, which promotes scalp health and helps topical hair loss treatments work more effectively when applied. Both formulations combine a powerful blend of natural ingredients, including extracts of clover flower and saw palmetto, which research has shown helps target DHT. 296ml (10 fl. oz.)
$55.00 each available at Canada.xyonhealth.com
---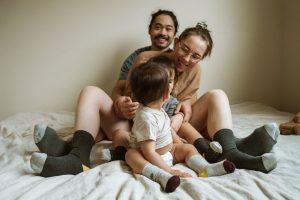 Q for Quinn
Socks that will knock your dad's feet off. You can have matching pairs. The miracle yarn that does it all. Merino Wool is soft, breathable, anti-stink, moisture-wicking. Merino wool socks feel like second skin. With a terry cushion heel and toe, these socks will support you wherever you are! Temperature regulating. Wear these ZQ certified merino wool socks any time of year! Unlike any other wool these socks won't itch. A win for sensitive skin! ZQ Certified Merino Wool is the world's most sustainable, ethical, and socially responsible wool. Made in Portugal and loved worldwide. GOTS certified organic basics. Their products are guaranteed to keep dads looking stylish without compromising on comfort.
$22.00 and up Available at qforquinn.com
---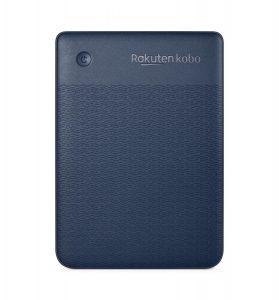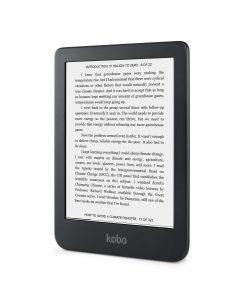 Kobo Clara 2E
Making reading lives to the next level with Clara 2E is an important milestone. Kobo Clara 2E is lightweight and made of 85% recycled plastic and 10% ocean-bound plastic. It also features Bluetooth® wireless technology, waterproof and 16GB storage space which is equivalent to 2000 ebooks or 75 Kobo Audiobooks. The Clara 2E also has the latest eco-conscious SleepCover, with a back case made with 97 per cent recycled plastic. Features include HD E Ink Carta 1200 glare-free screen. Dark Mode and Comfort Light PRO with blue light reduction. Personalize your Kobo with one of four colourful and custom designed protective Sleep Covers. Black, Coral Reef Orange, Sea Glass Green. Basic comes in Deep Ocean Blue. $34.99
$159.99 available at rakutenkobo.com
---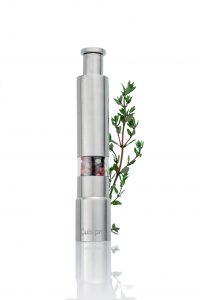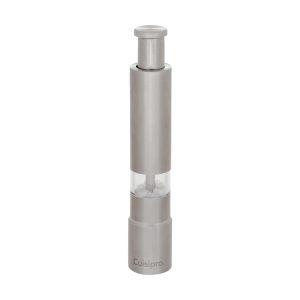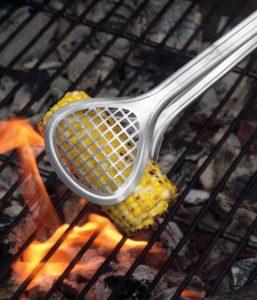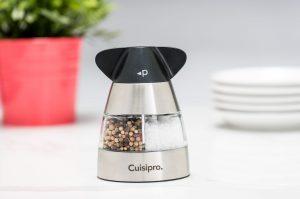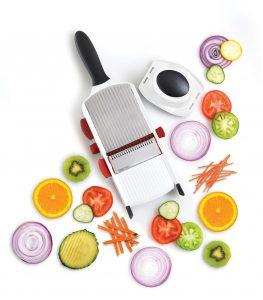 Cuisipro – Chef Dad
Dual Salt & Pepper Grinder You've made dad's life a little easier with the handy 2-in-1 salt and pepper mill he's going to love. Modern ergonomic design allows easy use. You can view your contents clearly and easily with the help of the clear acrylic body. Salt and pepper housed in dual compartments. Easy to open and fill – just twist off the top. $29.99.
Cuisipro Stainless Steel Grill / Fry Tongs – Tongs with teeth allow to securely and safely grip food with ease. Use them to cook or serve all types of food. Push/pull locking mechanism for perfect storage, loop for hanging and made with stainless steel $19.99.
Cuisipro Handheld Mandoline – A Chef Dad must have. Winner of "Excellence in Housewares" the mandoline features surface glide technology with all the features of a full size. 6 adjustable thickness settings, three interchangeable blades, soft coated handles are easy to grip and non-slip, hand guard and non-slip feet and bowl notch adds stability when using. $54.99
Cuisipro Pepper Pump You'll love this at home, work, or on the go! Add salt or pepper with one-handed, one-touch pump action! • Sleek stainless-steel mill and grinding mechanism. Compact size for easy storage and portability. Easy to use and refill. Each $19.99. available at cuisipro.com